WWE Payback: John Cena and the Top 9 Challengers for the WWE Title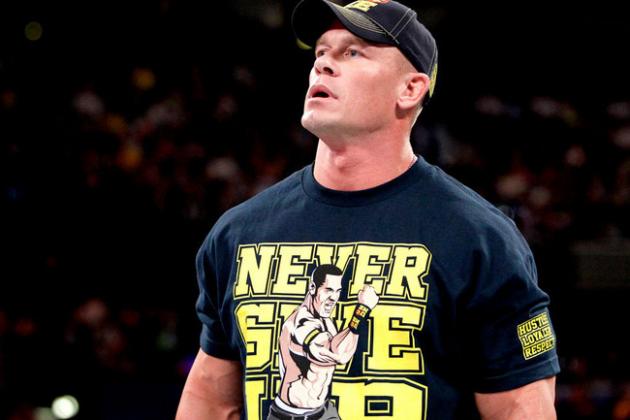 Matthew Stockman/Getty Images
John Cena, still champ. (from WWE.com)
At WWE Payback, John Cena retained his beloved WWE title, defeating archnemesis Ryback in a grueling Three Stages of Hell match.
The ending was like something out of some big, brash Michael Bay blockbuster. Cena actually used his AA move to send his massive foe crashing through the roof of an ambulance!
Ouch. Ryback is going to be sore Monday, that's for sure. And, really, what a shoddily made ambulance.
And now, with Payback out of the way, who will Cena defend his WWE title against in the upcoming weeks and months? Well, here are the top nine suggestions.
Begin Slideshow

»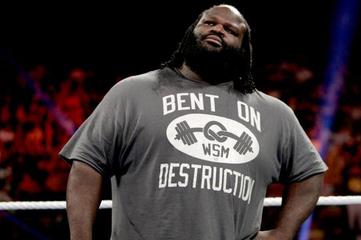 Mark Henry is coming back. Look out! (from WWE.com)
It was announced last Monday that Mark Henry was returning on Monday's Raw.
A feud between the former World Heavyweight champion and Cena has long been teased but never come to fruition. Is it now time for the two to square off in singles competition? Hey, Cena needs a good foe, and the fearsome Henry has arguably never been better as a heel than he is now.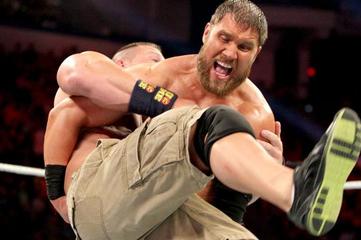 Curtis Axel takes on Cena, will they have a rematch? (from WWE.com)
Fresh off of his (sort of) wins over major stars like Triple H and John Cena and his Intercontinental Championship victory Sunday night at Payback, Curtis Axel is on a roll.
See what having Paul Heyman as a manager can do for your career?
And knowing Heyman, his ambition won't just be limited to the Intercontinental belt. Could a shot at Cena's WWE title be in the cards for Axel next?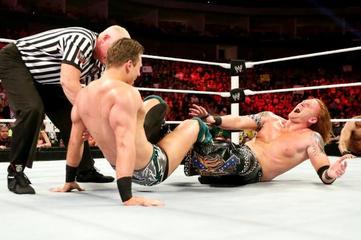 The Miz uses the famous figure-four leglock. (from WWE.com)
Mike "The Miz" Mizanin fought hard but ultimately came up short in his attempts to win back the Intercontinental Championship Sunday night. Is it time for him to leave the belt behind and start aiming for a much bigger and bolder goal?
Hey, Raw's WWE title scene could use a fresh face, and Miz is as good a candidate as anyone. He's talented, popular and even has some mainstream appeal thanks to his time on The Real World and in movies like The Marine 3: Homefront and ABC Family's upcoming Christmas Bounty.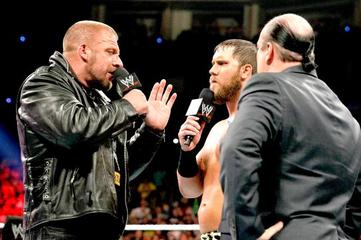 Triple H cuts a promo on Heyman and his newest client. (from WWE.com)
OK, so this one may be a long shot.
But come on, while he may ostensibly be settling into a post-wrestling life filled with corporate meetings and overseeing the running of the company, it seems doubtful that the COO is done with wrestling just yet. Just look at his current feud with Curtis Axel, which was again brought up during the event in a backstage skit.
Could "The Game" go against John Cena and have one last great run with the title?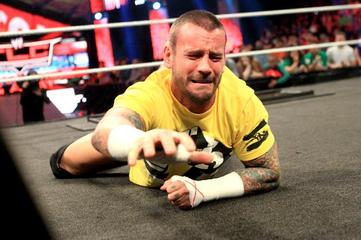 CM Punk is back! (photo from WWE.com)
CM Punk made his triumphant and long-awaited return at Payback, defeating Chris Jericho in an enjoyable, if somewhat predictable match. Punk, of course, came off as a total babyface in front of his hometown crowd. Although whether this was just a one-off or the start of a whole new character direction remains to be seen.
Is a return to the title scene in his near future? If so, let's hope WWE can come up with an original angle. We certainly don't need to see yet another dull rehash of Cena/Punk No. 342.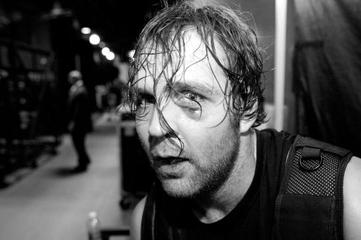 Dean Ambrose, looking mean. (from WWE.com)
Sure, Dean Ambrose won in his bout against Kane on the card, retaining his United States Championship. But come on, isn't The Shield member too good for such midcard fare?
Shouldn't he really be in the title picture facing off against Cena while he's got such incredible momentum? WWE have treated the young star well so far, for sure, but it still feels like it could be doing more to help him reach the next plateau.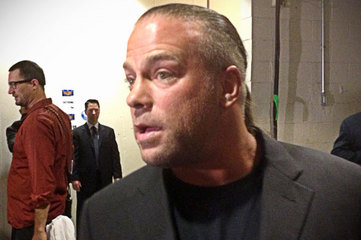 RVD is making his return to WWE. (photo from WWE.com)
In one of the biggest news stories of the night. WWE announced that former WWE champion Rob Van Dam, aka RVD, would be returning to the company after a near-six-year absence at next month's Money in the Bank pay-per-view.
If WWE wants to capitalize on whatever momentum Van Dam will have, the smart move would be to insert him directly into the title picture for a program again Cena.
Now, let's just hope the 42-year-old is going to be motivated and willing to try his very best—we certainly don't need to see the bored, apathetic only-here-for-the-paycheck guy who stunk up our television screens in TNA for several years again.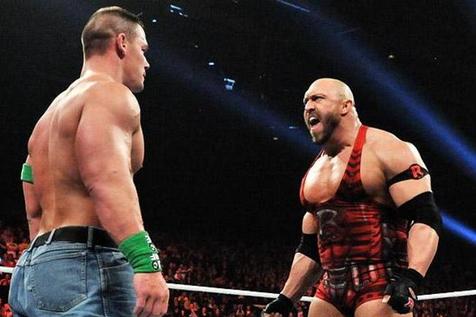 Ryback didnt win Sunday night. (from WWE.com)
OK, so Ryback lost at the pay-per-view—again—but does that really mean the former Nexus star's time in the WWE Championship picture is well and truly over?
Hey, the ending of the Three Stages of Hell wasn't that decisive. Ryback can still claim he holds one pinfall victory over Cena—he won the first bout clean with his powerful Shell Shock finisher.
With this in mind, it seems likely that we will see a Cena/Ryback rematch—as soon as Ryback recovers from the injuries he sustained Sunday night that is.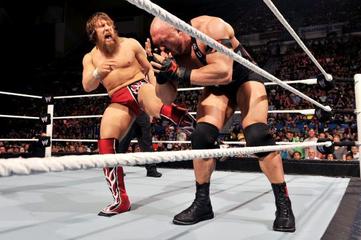 Daniel Bryan takes on Ryback (from WWE.com)
Alas, the makeshift team of Randy Orton and Daniel Bryan failed to defeat The Shield Sunday night for the tag team belts (we bet Kane is secretly pleased, though).
But make no mistake about: Despite the night's disappointing result, Daniel Bryan is still the man in WWE. He's one of—if not the—most popular guys on the roster right now, he's the best wrestler around (sorry, CM Punk) and is one of the funniest talkers too.
And if you believe the various reports like the one from Wrestling Observer Newsletter (h/t wrestlinginc.com) floating around, he is due for a title shot—and maybe even a reign—in the upcoming months.
Let's hope so, because he really is too terrific to be wasted in the midcard.