It was an ugly tournament from start to finish, but Justin Rose was able to win his first career major championship in dramatic and emotional fashion at the 2013 U.S. Open.
Rose finished the tournament one over par for the weekend and was still able to win at Merion. It came down to some anxious moments for Rose, waiting for Mickelson on the 18th hole to see if he could pull it out. But eventually, Rose came out with the win.
After a disappointing tournament all around, things didn't get much better for Tiger Woods on the last day.
Sports Illustrated reported Tiger's finish for the tournament, while ESPN Stats & Info Provided some background info on his ugly weekend.
Tiger Woods leaves Merion empty-handed again, finishing +13, his worst score at a major as a pro: http://t.co/xTz95K3lcq

— Sports Illustrated (@SInow) June 16, 2013
This marks the 2nd time Tiger Woods has ever been 5-over or worse in back-to-back tournaments

— ESPN Stats & Info (@ESPNStatsInfo) June 16, 2013
A look at Tiger Woods' worst scores to par in a major. This Open marked his worst pic.twitter.com/RxsZdNSMkf

— ESPN Stats & Info (@ESPNStatsInfo) June 16, 2013
Things were looking good for Phil Mickelson after entering the day with the lead. Things were looking even better after he drilled an eagle on the 10th hole. His reaction was priceless.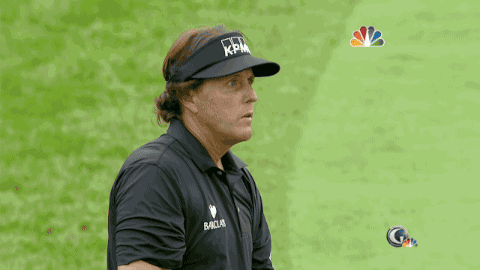 On the other hand, things weren't too good for Rory McIlroy, who hit a ball into the water on the 11th. His reaction wasn't as happy as Lefty's.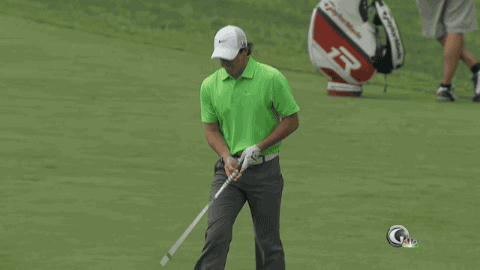 It was ugly for a number of big golfers, as ESPN reported.
Tiger Woods, Rory McIlroy, and Adam Scott finished a combined +42 at the #USOpen. Merion is not kind to scorecards.

— ESPN (@espn) June 16, 2013
Things were tight near the end of the day, with Rose barely holding the lead and Mickelson and Jason Day closely behind. It was a close putt for birdie on the final hole for Rose, but he settled with a tap-in. He then pointed to the sky, which Trey Wingo explained.
Justin Rose nearly holes his bump-and-run at 18. He taps in for par and posts +1. He points to the sky and is holding back tears. #USOpen

— PGA TOUR (@PGATOUR) June 16, 2013
Justin Rose was coached by his father until he passed away from leukemia in 2002. That signal to the sky was for Ken

— trey wingo (@wingoz) June 16, 2013
After Rose was able to finish the 18th hole with a tap-in for par, Phil had two holes to make up the one-stroke lead.
Major gut check for Phil here on the final holes of the #USOpen.

— ESPN (@espn) June 16, 2013
Mickelson was able to two-putt for par on the 17th, which meant that he had to birdie to force a playoff. As the PGA Tour Twitter account reported, this was no easy feat.
As a reminder, there have been zero birdies at the finishing hole in the final two rounds. #USOpen

— PGA TOUR (@PGATOUR) June 16, 2013
Phil two-putts for par at 17 and will have to do the near-impossible, birdie 18, to force a playoff. #USOpen

— PGA TOUR (@PGATOUR) June 16, 2013
Mickelson was unable to pull off the win, and the the support for Rose was tremendous. Both Bleacher Report and ESPN reported the victory.
Congratulations to Justin Rose (+1) on his U.S. Open victory! This is his first major championship.

— Bleacher Report (@BleacherReport) June 16, 2013
Golf clap it out for Justin Rose, the 1st English player to win the #USOpen since Tony Jacklin in 1970.

— ESPN (@espn) June 16, 2013
Unfortunately for Phil, he finished as the runner-up once again and made history, according to ESPN Stats & Info.
Phil Mickelson's 6 second-place finishes are most in U.S. Open history. pic.twitter.com/Q2BKUi5jDz

— ESPN Stats & Info (@ESPNStatsInfo) June 16, 2013
Congratulations to Rose on a tremendous finish on a very difficult course.