The World's Best-and-Worst-Dressed Footballers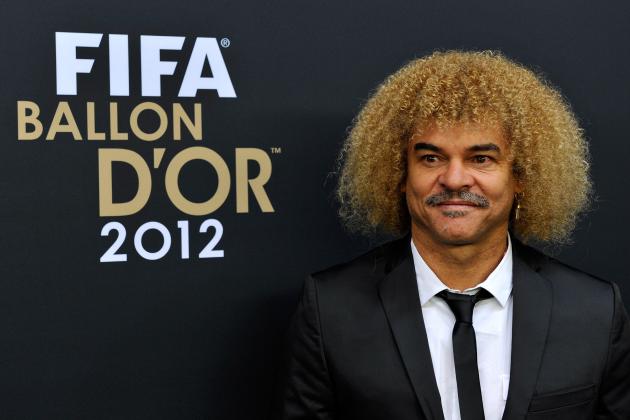 Harold Cunningham/Getty Images
It's a shame that Carlos Valderrama has long since retired; he would surely have topped the list.
Bit difficult to know what to go on with this really.
Do we rank them in order of most stylish down to the hermits? The metrosexuals vs. the casuals? Does "dress" include hairstyles—if it does, that's great for Gervinho—and headphones?
As someone who would never claim to be fashionably up-to-date, I've no idea.
So, for the sake of keeping it broad and getting a varied selection of players in the list, we'll keep it simple and rank the most distinctive-looking players. That means the players whose physical appearance (naturally not taking into account anything that they can't help) makes them instantly recognisable, going from "individual" to "crazed exhibitionist."
If I am doing a list of who I think are the "best dressed" players, then, for me, that has to include the most outrageous characters that walk the football world. Because "best" can—and should—often mean "most hilarious." So don't expect a list of the suavest players—think more along the lines of the tackiest.
Begin Slideshow

»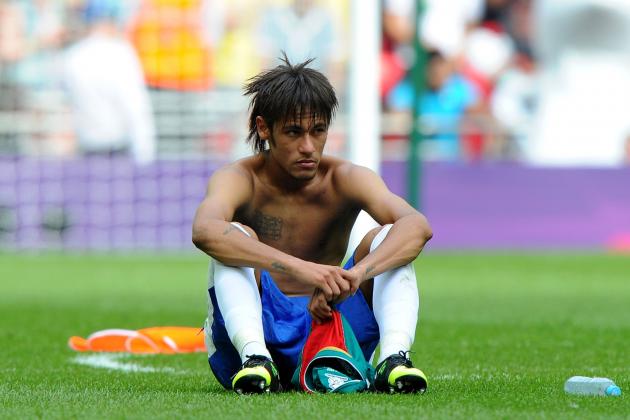 Michael Regan/Getty Images
The sudden realisation that his hair might be the problem came as a shock to the young Brazilian.
Not really in here for his fashion sense as such (I can't say I'm all that familiar with what Neymar wore in the clubs of Sau Paulo, nor what he will wear in the bars of Barcelona), but the Brazilian sensation is certainly one of the most recognisable players in the world.
Why? Just look at those locks. Were his parents chicken farmers, and one day there was mix-up? The closest thing to a featherless rooster I have ever seen (apart from the vacuum-packed ones in my local store).
Thankfully, he's tamed it recently, but it stayed on for too long to ever be forgotten.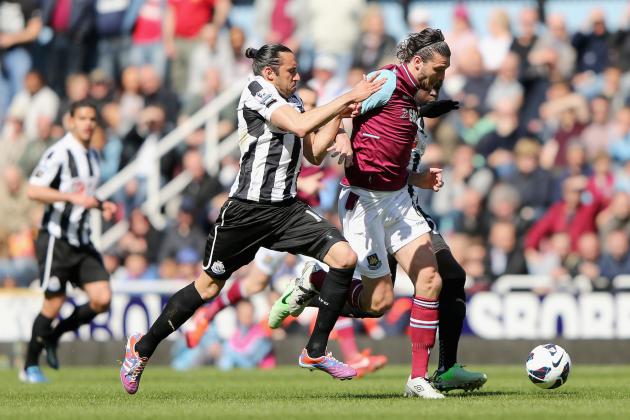 Ian Walton/Getty Images
Carroll's hair was in fine form against Newcastle United, fiercely rivaled by Jonas Gutierrez's.
Andy Carroll did a very noble thing this season. He realised that the awful ponytail hadn't been going down too well, and so, he did what every good person would do in that situation and appeased the masses by losing it. Unfortunately, he replaced it with a similarly offensive headband.
No one is sure if this is a result of him trying out having short hair and it not going with his head or just a serious misjudgment of what is "cool" nowadays. Maybe his hair will be as long as him one day.
One thing's certain—Andy should definitely count himself lucky that he doesn't get marked by Peter Crouch too often.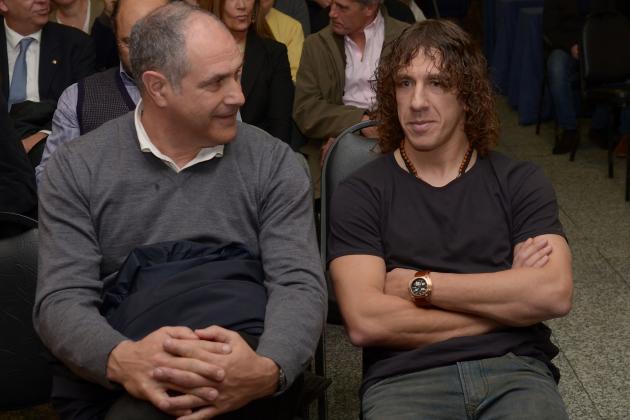 Robert Marquardt/Getty Images
Carles Puyol: Football's answer to eighties hair metal.
There are plenty of caves in the hills around Barcelona, but which one did Carles Puyol stumble out of?
A cross between The Addams Family's Cousin Itt and the hair of a drug-addled rock star, Puyol's mop top is the only thing about the Barca team that doesn't ooze culture and refinement. Quite the opposite actually—to paraphrase Homer Simpson, it looks as though when they were giving out the haircuts in Catalonia, Puyol was off taking a whizz.
He's a good defender, though how he can see the other team coming is beyond me.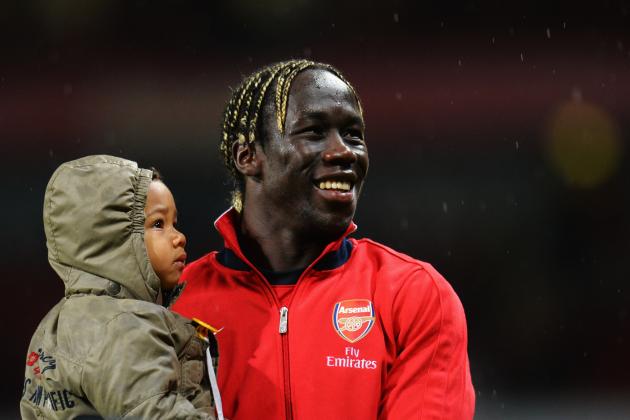 Shaun Botterill/Getty Images
Sagna is thought to be wanting to rival teammate Gervinho for the "worst hair" accolade at Arsenal.
Here's one of three Arsenal players featured in this list and the first of two to have made the grade because of his hair.
Braids are absolutely fine on most people—long or short, thin or fat, they're basically mini-dreadlocks, and they look cool on just about anyone.
Of course, there had to be one footballer who looked at braids and thought "I can do better than that."
But can you, Bacary? Why has no one else ever tried to alter the traditional braid, in what is probably a thousand-year history? Because they would have ended up looking like they have glow-worms growing out of their skull.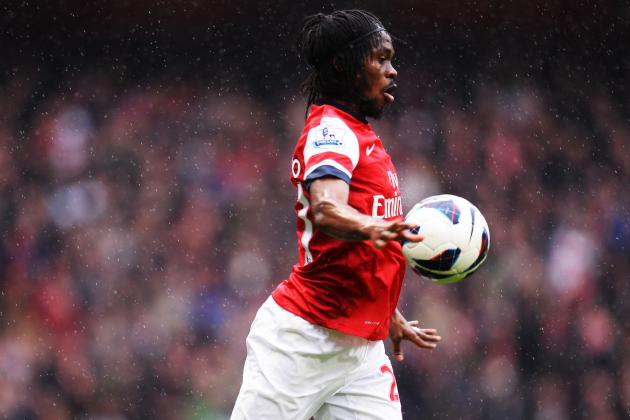 Mike Hewitt/Getty Images
It would take a special kind of person to do that intentionally (the hair).
There's an amusing song that has been adopted by some parts of the Emirates Stadium for those rare occasions when Gervinho makes an appearance, and it goes like this:
"There was something with his hair that night, the Spurs are s***e, Gervinho!"
Simple, succinct and rather catchy too.
Granted, the fact that his hairline sits quite far back is not his fault, but does he really have to accentuate it with that ridiculous do? Perhaps, a bowl cut would be more forgiving.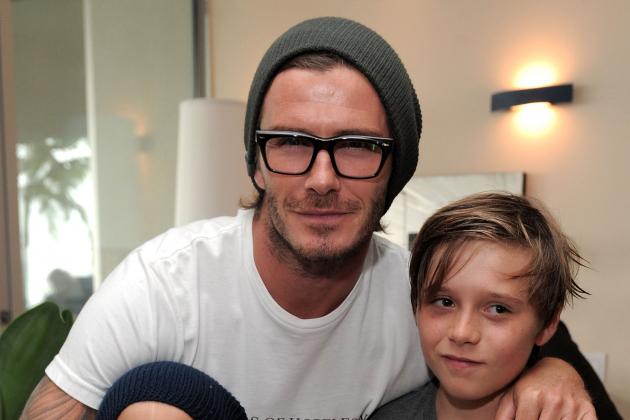 Jordan Strauss/Getty Images
The irony is that Becks wouldn't have been caught dead in a hat when he played in Britain, as it would have ruined his hair.
He may have just retired, but it was recent enough that Becks still forces his way into our prestigious list.
Depending on your age and I.Q., David Beckham is either the height of coolness or the epitome of what is wrong with the Milan catwalk. I'm glad to say I fall into the latter category, but David seems to have done alright with his clothing selections over the years, gaining contracts with numerous fashion-conscious retailers such as Armani and so on.
Can't say that those woolly hats look cool or make much sense (he lives in LA!), but a lot of girls seem to like him, so what more could he ask for?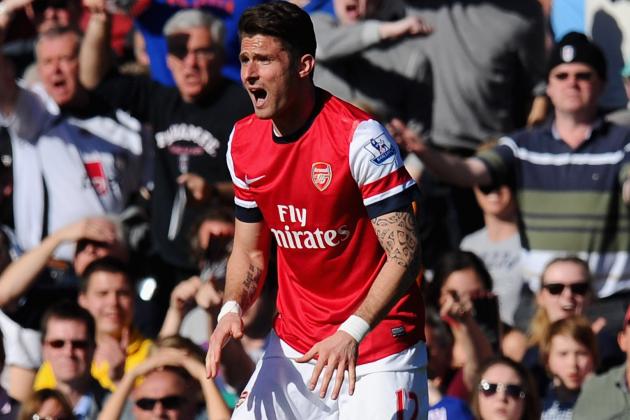 Mike Hewitt/Getty Images
"What? You say zat zere is a rogue hair? C'est impossible!"
Perhaps, this is the only player who makes it onto the list on merit rather than to be dressed down on account of his crimes against our eyes.
There is nothing particularly good or bad about Giroud on sight, but when you have seen him on the pitch, you are in no doubt of the effort this guy must go to every morning.
Five, six hours in front of the mirror? It's hard to tell, as he is usually still preening himself with every chance he gets while playing for Arsenal, so a good guess would be that he actually never stops doing himself up.
Shot just over the bar? Giroud strokes his hair. Shot just wide of the post? Giroud tugs at the strands behind his ear. Missed the ball completely? Out comes the fine-tooth comb.
Is it possible that a guy as vain as Giroud clearly is, even when he is fully aware that 60,000-plus television viewers have their eyes trained him, would allow himself out of the house looking anything less than perfect?
Of course not, zat would be outrageous!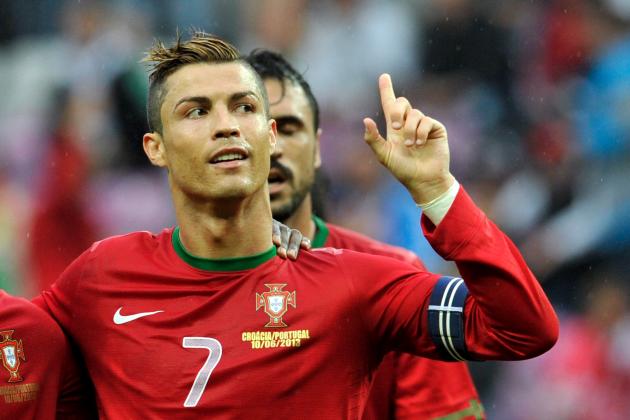 Harold Cunningham/Getty Images
Pampered, preening, prancing primadonna. But a great footballer.
Ronaldo is known throughout the world as the archetypal "metrosexual," whatever that means.
What we do know, however, is that no one who hasn't had a cerebral meltdown would want to dress like him, especially not if you're in the public sphere.
Whether he's rocking tight white tee-shirts or ridiculously short shorts, it's a shame that one of the greatest players in the world often has the greatest of wardrobe malfunctions.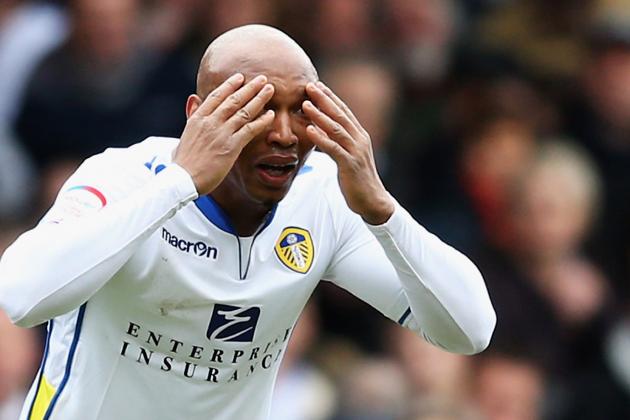 Matthew Lewis/Getty Images
Diouf couldn't believe it when he looked in the mirror.
There are plenty of instances when Diouf appears to have set out to deliberately offend the sensibilities of fashionistas, which is fine by me, but my all-time favourite has to be this offering.
Imagine it: You're walking down the street and a gold-plated Cadillac Escalade pulls up. Strange enough, right? Then out steps a world-famous footballer, who could afford the best suit a thousand times over, and he's wearing what appears to be cow-inspired pajamas.
You just keep living the dream there, El Hadji.
Claudio Villa/Getty Images
Francecso Totti couldn't decide whether he preferred Balotelli's or Stephen El-Sharaawy's efforts.
Mario Balotelli tops the list because he is just a plain nut. Exhibitionist, lunatic and child all rolled into one, Balotelli often feels the need to make his abnormality the centre of attention.
The mercurial Italian usually makes the headlines for his crazed antics, such as setting fire to his bathroom or failing to correctly execute back-heels; which is convenient, as it takes the attention away from his interesting attire (and hair, though that has since been altered).