Post-UFC 161 Fight Card Stock Report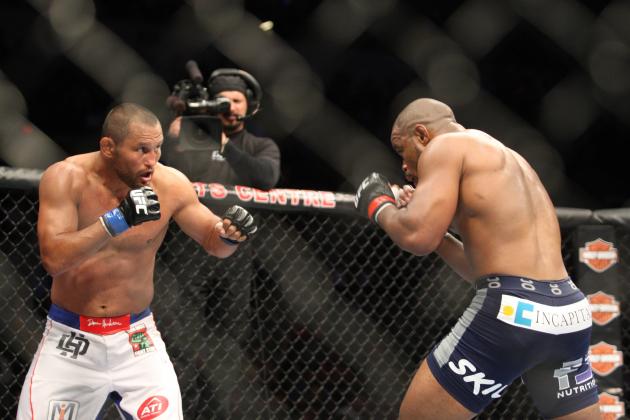 Bruce Fedyck-USA TODAY Sports

Here is another edition of the post-fight stock report. This time we will be taking a look at UFC 161, which took place Saturday night from Winnipeg.
The event itself was a disaster. The fights were boring and the main carders failed to justify the $50 price tag for the already weak pay-per-view.
Whose stock went up and whose went down? Let's take a look.
Begin Slideshow

»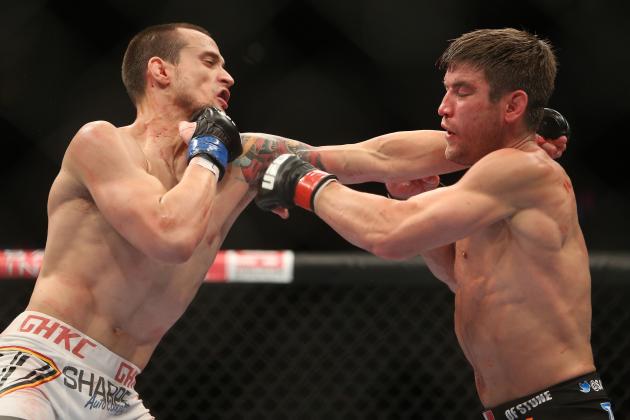 Tom Szczerbowski-USA TODAY Sport

Late replacement? Check.
Heavy underdog? Check.
Winner of said fight and two bonus checks? Check.
James Krause is everything those previous sentences described. Filling in late for Isaac Vallie-Flagg against a seasoned UFC vet in Sam Stout, Krause proved why he belongs in the UFC.
He used effective striking to bloody and batter Stout. For his efforts, he took home the Submission and Fight of the Night for choking out Stout in the final round.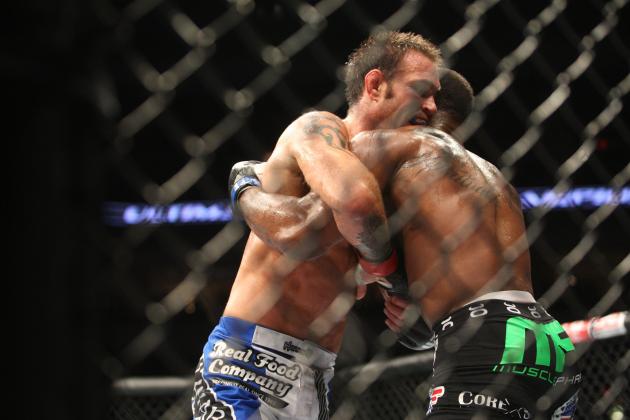 Bruce Fedyck-USA TODAY Sports

For the main attraction on the prelims, the UFC decided to have a hug war between Jake Shields and Tyron Woodley.
In all seriousness, how bad was that fight? Both men are arguably top-20 fighters in the UFC, and they made no friends with that performance.
Fans were able to take a siesta during their bout.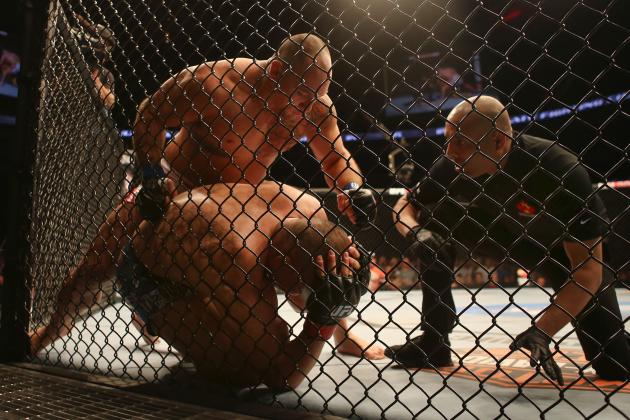 Tom Szczerbowski-USA TODAY Sport

Forget the loss to Cheick Kongo; everybody has bad days.
Shawn Jordan may be the dark horse of the heavyweight division. Sure, Pat Barry isn't the most high-level fighter in the UFC, but he is tough, especially on the feet.
Jordan beat Barry at his own game. Jordan blasted him on the feet and finished him with follow-up shots.
That'll boost most people's stocks.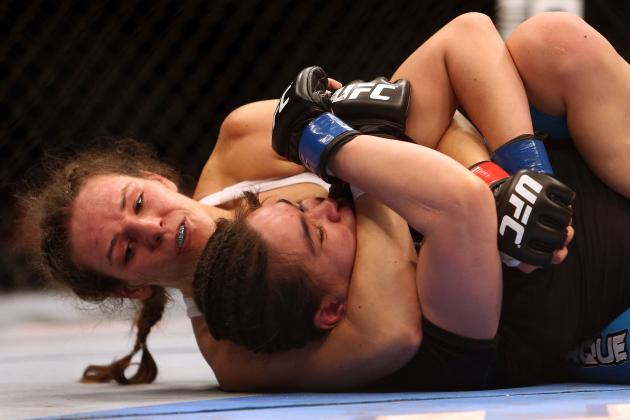 Tom Szczerbowski-USA TODAY Sport

Women's MMA in the UFC was 3-for-3 coming into UFC 161. Ronda Rousey and Liz Carmouche put on a thriller in the premiere, Sara McMann viciously displayed her skills against Sheila Gaff, and Miesha Tate and Cat Zingano showed everyone that ladies are for real.
Unfortunately for WMMA in the UFC, it didn't go 4-for-4.
Rosi Sexton and Alexis Davis had a very lackluster showing at UFC 161. The critically panned bout was largely uneventful and followed the pattern of the night—it put people to sleep.
WMMA was hurt a tad, but there won't be much damage going forward. The ladies can still bring it.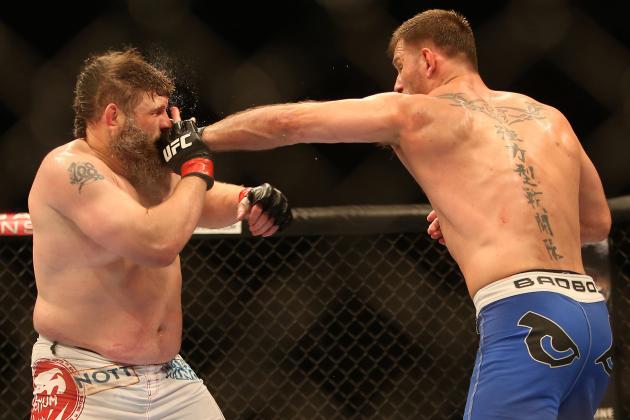 Tom Szczerbowski-USA TODAY Sport

Did you hear that flushing noise? That was the sound of thousands of dollars going down the drain from Roy Nelson's upcoming contract negotiations.
Nelson came into the last fight on his contract with much leverage in contract negotiations. He was a top-10 heavyweight with brutal knockouts of his last couple opponents.
His performance against Stipe Miocic can be summed up in one word: bad. We will see what the future holds for the portly powerhouse going forward.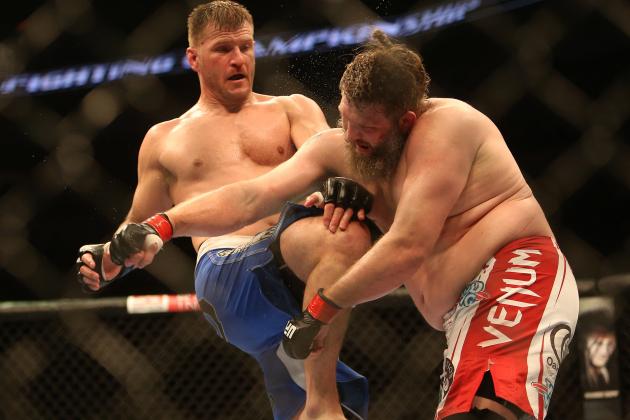 Tom Szczerbowski-USA TODAY Sport

Nobody's stock rose higher than Stipe Miocic's on Saturday night. A heavy underdog, the Croatian-American literally dominated his three-round war with Roy Nelson.
He was faster, more athletic, more technical and just plain better. He showed off his crisp boxing ability, which is largely what got him to the big show to begin with.
This win was a bargaining chip for a top-10 opponent in his next go-around.