Liverpool FC: Building a Liverpool Side Fans Want to See Next Season
Julian Finney/Getty Images

Liverpool head into the summer transfer window on a wave of both expectation and fear this year as the impact of star striker Luis Suarez failing to commit to the Liverpool cause is cushioned by a plethora of reports from the media that, should they be believed, suggest that Liverpool are on the verge of a few signings that should boost the depth of a squad in need of reinforcement.
This article will attempt to predict a starting lineup that is both realistic and capable of competing with the likes of Arsenal and Tottenham in the race for the coveted fourth spot.
Begin Slideshow

»
Jan Kruger/Getty Images

The first slide brings the first potentially controversial choice of the side. According to Jack De Menzes of The Independent, Simon Mignolet is widely expected to complete a deal worth around £10 million in the coming weeks. The Belgian international, 24, is one of the most promising goalkeepers around and would certainly be a coup for Rodgers, should he obtain his signature.
Though undoubtedly a solid keeper, there remains a doubt as to whether Mignolet would represent an upgrade from current shot-stopper, Pepe Reina.
Assuming Liverpool would not pay the reported fee for a backup goalkeeper, Mignolet's arrival paves the way for Reina's departure. Liverpool's No. 25 is a fan favourite at Anfield, and though his form has taken a few dips of late, he is still one of the Premier League's most respected shot-stoppers.
Even amidst reported interest from La Liga, there is, as of yet, no concrete reason to show Reina the door.
That being said, Mignolet is a young, promising and talented goalkeeper and should Liverpool conclude negotiations with Sunderland soon, he should take over from Pepe Reina as the newest addition to a young, developing side under Brendan Rodgers.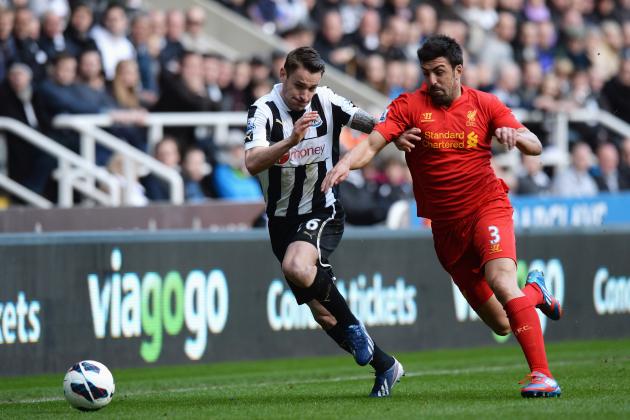 Gareth Copley/Getty Images

Liverpool's full-backs can expect to retain their places in the Liverpool starting XI next season. Fans can and will expect a much more consistent set of outings from Jose Enrique in particular, whose performance levels have tended to fluctuate with increasing variation of late.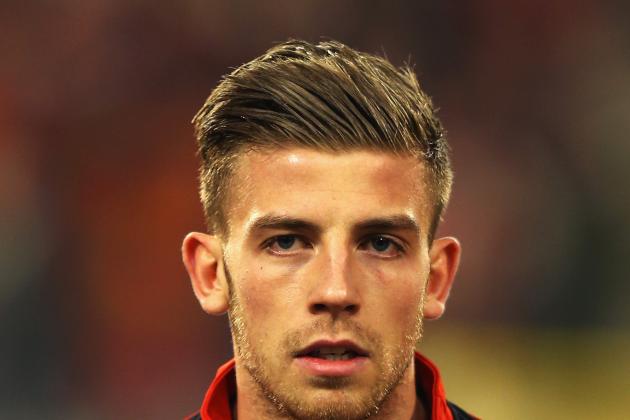 Bryn Lennon/Getty Images

With Daniel Agger having sewn himself into the hearts of those endeared to Liverpool Football Club after he tattooed the iconic slogan YNWA onto his knuckles, his starting place is an easy one to hand out.
His partner, however, is a much more difficult decision.
Kolo Toure is set to join Liverpool but is widely expected to be a squad-rotation player. Martin Skrtel's performances have troughed since a Player of the Season-worthy set of outings a year ago whilst Martin Kelly, who has already proven himself capable of performing at the required standard to start for Liverpool, has dropped off the radar for the reds of late due to injury.
My pick to pair Agger with is Toby Alderweireld. Liverpool were reportedly very interested in his availability, according to The Independent. Though that interest seems to have died down of late, I expect it to rekindle soon and have a feeling that Alderweireld may well be plying his trade at Anfield next season.
Update via SkySports: "Bayer Leverkusen is the club who we are the furthest with in our discussions," Vic Alderweireld told Belgian paper Gazet van Antwerpen."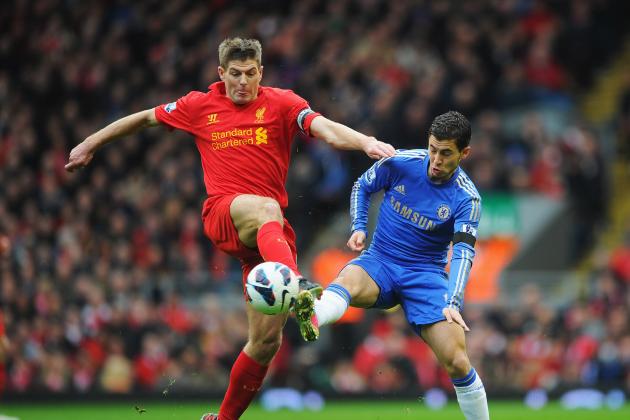 Michael Regan/Getty Images

For me, if Liverpool are to get back into the top four, Lucas Leiva must be either replaced for good or dropped to the bench as a squad-rotation player. He is too clumsy on the ball and lacks the creativity, strength and general ability to adopt one of the key roles in modern-day football.
For me, Steven Gerrard should take his place. He adopted a similar (if not the exact same) role for England in the European championships last year, landing himself in the team of the tournament despite not making it past the quarter-finals. Gerrard has everything required to be a top central defensive midfielder.
The tackling, composure and vision that make up a modern-day anchoring midfielder come as second nature to Gerrard, who will have to undergo the transformation from box-to-box midfielder to deep-lying playmaker soon and might as well make it now.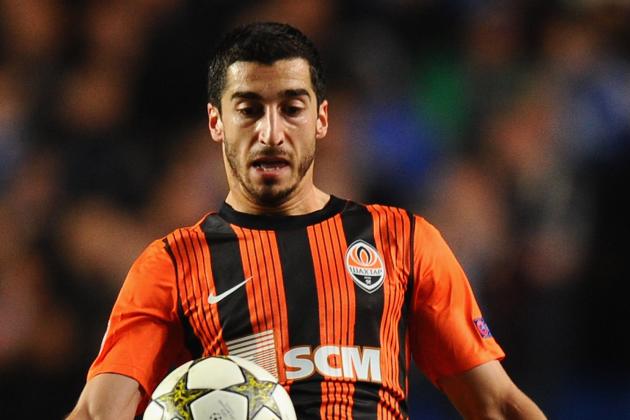 Mike Hewitt/Getty Images

With Gerrard providing the anchor in midfield, spaces open for more dynamic midfielders who can be given a much looser role in the side—with the sole aim of playing acute passes and creating chances. Philippe Coutinho has already proved himself to be key to Liverpool, and though he seems capable of carrying the burden of being Liverpool's only playmaker, another would be welcome.
The third of the midfield trio must provide the balance between defence and attack. The most obvious choice at the moment is Jordan Henderson, whose energy and willingness to improve has resulted in a string of starts and the appreciation of fans.
For me, Henderson should occupy this role. If not, Joe Allen is another choice. The Welshman has endured a difficult start to life in red but is undoubtedly talented, and I have every faith that he will improve.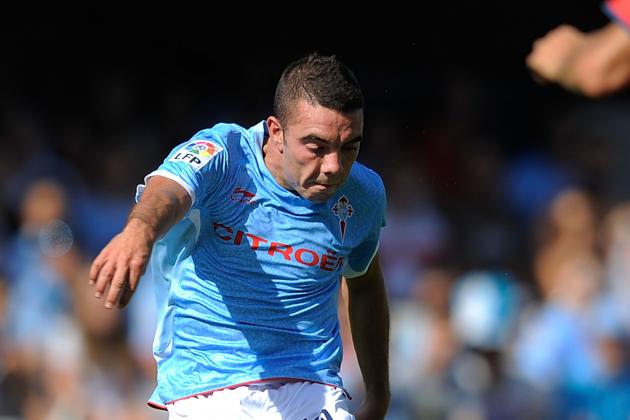 Denis Doyle/Getty Images

With Suarez's comments reminiscent of those made by Fernando Torres before his exit, Liverpool fans' patience has run out. His antics on and off the field were supported for so long by the Anfield faithful, but respect has not been reciprocated, and thus, Suarez should leave.
Sturridge picks himself and could well fill the Suarez-shaped void in the Liverpool side. Nevertheless, another replacement will be required.
Enter: Henrikh Mkhitaryan, whose name is horrible to spell, yet wonderful to mention in these articles. Because I am doing so means that I believe he will sign for the Reds. And what a signing that would be.
He scores goals. He creates chances.
The Armenian, like Daniel Sturridge and Iago Aspas (who has practically arrived at Anfield and could well start ahead of Stewart Downing, Raheem Sterling and Fabio Borini), is versatile and can play anywhere along the front three.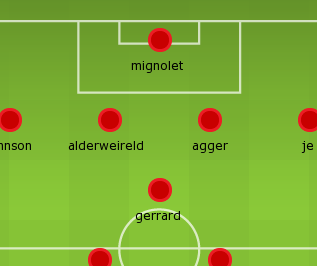 There we have it, then, a starting lineup that fans would like to see and could expect to see next season. I feel the lineup is strong, though Aspas and Henderson may not have the quality to deliver Champions League football and if a replacement can be found, they should be brought in.
Thanks for reading, comment with your thoughts.