Now that Jose Mourinho is back where he belongs at Stamford Bridge, he's looking to make an early splash on the transfer market.
And that splash could be a noteworthy one of Dutch descent, at least according to Nick Harris of The London Evening Standard.
That's because Mourinho is said to be targeting former Ajax, Real Madrid and Inter midfielder Wesley Sneijder, who has been with Turkish power Galatasaray since January.
Despite Sneijder's insistence (via The Sun) that he isn't considering a transfer to Chelsea, support for the move has been surfacing from reputable football figures.
That includes Holland national team coach Louis Van Gaal, who believes a fresh start with the Blues would be beneficial for not only the club and player, but also his national squad.
Chelsea have been linked with the player, and Van Gaal has indicated Sneijder's chances of a place in the Dutch side for the World Cup might be boosted by a move to Stamford Bridge.

"Sneijder to Chelsea is just a rumour at the moment, but it would be much easier for me to keep an eye on his progress if he were to make the move to Chelsea," said Van Gaal.

"I could be at Chelsea within an hour from the Netherlands and Mourinho is a friend of mine."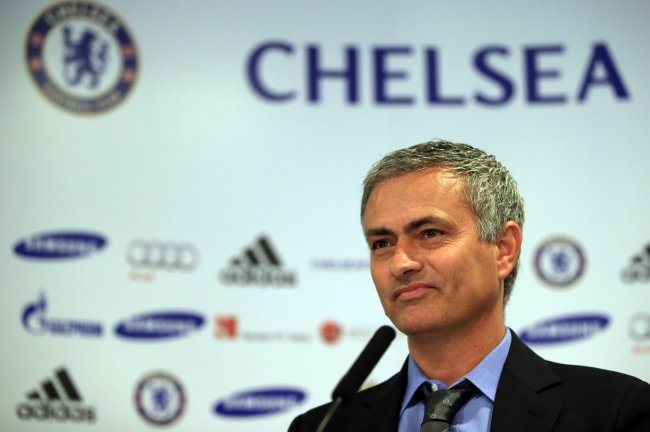 Richard Heathcote/Getty Images
For Van Gaal, being able to closely monitor Sneijder's development and performance is obviously an incentive for him to encourage the two sides to try to arrange a transfer. But it's also worth noting that he's got the player's best interests at heart as well.
Not to mention that it would provide his friend Mourinho with a world-class talent who deserves to be playing in a truly elite league such as the Premier League.
Sneijder's stock has fallen since leaving Inter in early 2013. Though Galatasaray is certainly a reputable European club, playing in a second-tier league simply isn't going to create the same opportunities for the 29-year-old.
It's no coincidence that Sneijder's move to Turkey preceded him being dropped as national team captain earlier this year, so there should be incentive for Sneijder to try and relocate as well.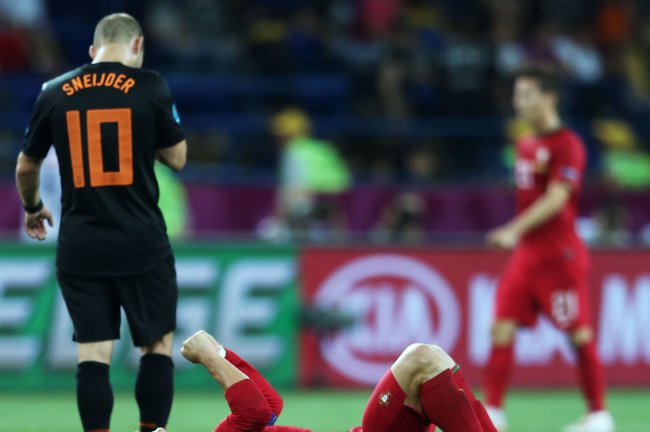 Ian Walton/Getty Images
And for Chelsea, that would be a good thing.
The Blues' offense, while still relatively potent, could assuredly use a creative midfielder of Sneijder's caliber, especially if the former UEFA Club Midfielder of the Year is motivated to convince Van Gaal that he's worthy of a regular starting position with the Dutch.
He's still got the skill and potential to make a difference offensively, particularly on set pieces, so if the opportunity arises, Mourinho has to be doing everything he can to execute this transfer. Sneijder is the sort of player who can improve the productivity of the Blues' other weapons on the attack.
Whether Sneijder will be open to the move remains to be seen, but at least in theory, the move would make sense for all parties involved.