Buying or Selling Chicago Bulls Rumors Ahead of the NBA Draft
Use your ← → (arrow) keys to browse more stories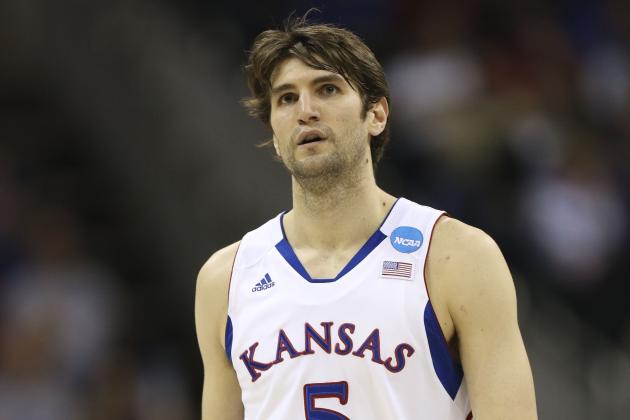 Ed Zurga/Getty Images
Jeff Withey could become a Bull on draft night.
As the 2013 NBA draft approaches, the Chicago Bulls haven't been associated with many rumors.
It will be interesting to see who the Bulls draft in the first round (20th overall). Will they take a shooting guard to replace Marco Belinelli, who could possibly leave town via free agency this summer? Or will they opt for a small forward or center?
Perhaps the Bulls would like to trade up. This time last year, a rumor, via Ian Whittell of ESPN Chicago, had Luol Deng heading to the Golden State Warriors in exchange for the seventh overall pick. The Bulls likely would've taken Harrison Barnes, who went on to have a solid rookie year for the Warriors. The deal never took place, but will Chicago move Deng on this year's draft night?
Let's play the "buy or sell" rumor game, Chicago Bulls style.
Bulls Are Likely to Target Defensive-Minded Players in the Draft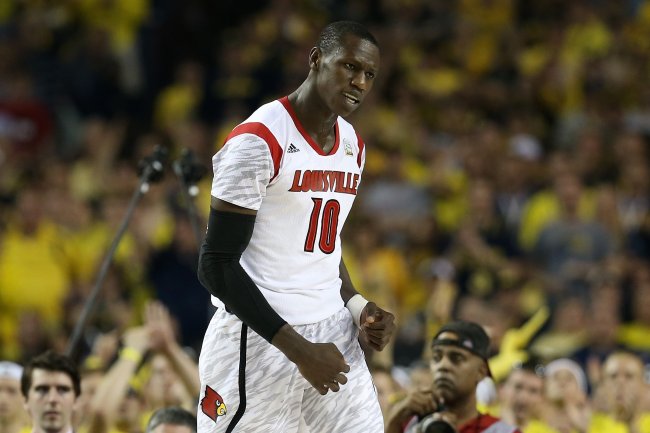 Streeter Lecka/Getty Images
Joe Cowley of the Chicago Sun-Times believes the Bulls are looking for defenders in the upcoming draft.
That's not the least bit surprising, seeing that the Bulls have been known as an elite defensive team the last few years. Head coach Tom Thibodeau is all about defense, and you don't have to be the world's biggest Bulls fan to know that.
According to Cowley, potential targets include three centers—Pittsburgh's Steven Adams, Louisville's Gorgui Dieng and Kansas' Jeff Withey.
Adams should be long gone before pick No. 20, as NBADraft.net has him going to the Portland Trail Blazers at No. 10. If he is available, though, the Bulls should strongly consider taking him.
Already a good defender at this point, Adams could blossom into a great defender, playing for Coach Thibs in Chicago.
Dieng is certainly an intriguing prospect. The Senegal native had a sensational junior year, picking up Big East Defensive Player of the Year honors and helping the Cardinals win the national title.
Dieng brings more to the table than just high-quality D. He can also pass from the high post (2.0 assists per game) and has the ability to drill the mid-range jumper on a consistent basis.
Meanwhile, Withey is a shot-blocking machine to say the least. When you erase nearly four shots per contest, you're a shot-blocking machine.
Withey blocked 31 shots during the 2012 tournament, breaking current Bull Joakim Noah's record.
He was named co-National Defensive Player of the Year as a senior, sharing the award with Indiana's Victor Oladipo.
Verdict: Buy
Luol Deng to the Cleveland Cavaliers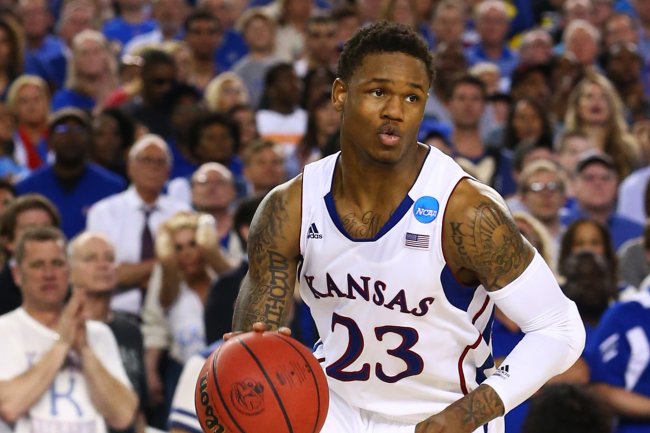 Ronald Martinez/Getty Images
The Bulls aren't likely to move Deng this offseason. But if they decide to place him on the trading block, CSN Chicago's Aggrey Sam claims the Cleveland Cavaliers could show interest.
The Cavaliers, of course, own the top pick in the draft. Would they part with the pick in order to acquire Deng? Some Bulls fans out there who would love to see such a trade take place.
The Bulls could draft Kansas shooting guard Ben McLemore and slide Jimmy Butler over to small forward. A backcourt of Derrick Rose and McLemore could be entertaining for the next decade or so.
McLemore is often compared to future Hall of Famer Ray Allen due to his lights-out shooting. He may not be "Jesus Shuttlesworth 2.0," but he does has the potential to be an NBA star.
The addition of Deng would surely help out the Cavaliers, who were one of the league's worst defensive clubs this past season. Yet, there's no way the Cavs would trade the No. 1 pick for Deng, especially since his contract expires next summer. A one-year rental just wouldn't make sense.
The Cavaliers own the 19th overall pick as well as a boatload of cap space. They could deal the pick and simply absorb Deng's contract, making Chicago's financial situation a lot better. However, the Bulls wouldn't bite on a deal like this.
Verdict: Sell
Bulls Are Likely to Draft a Big Man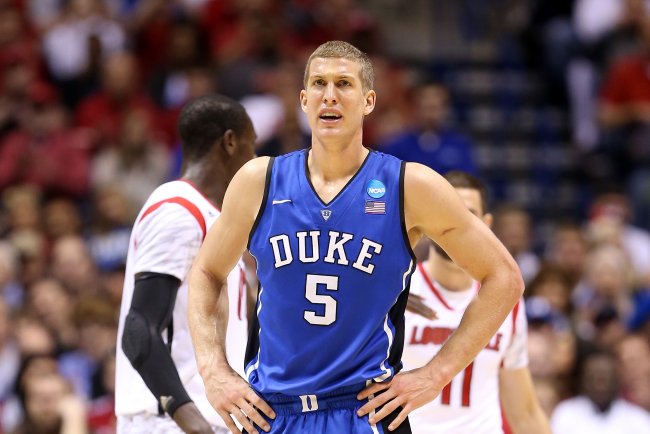 Andy Lyons/Getty Images
ESPN Chicago's Nick Friedell thinks the Bulls will go the big-man route in this year's draft.
"With that in mind, a quick glance at the Bulls roster would indicate that while the Bulls could go in a number of different directions, the safe money is on them looking for a big man and giving a reformed bench some more depth."
Friedell lists big-man possibilities as the aforementioned Dieng and Withey. He also includes Duke's Mason Plumlee.
Plumlee came up huge as a senior, producing 17.1 points, 9.9 rebounds and 1.4 blocks per game while shooting 59.9 percent from the field.
The Bulls have a thing for Duke players, as current starters Luol Deng and Carlos Boozer both starred for the Blue Devils. Guys like Jay Williams and Chris Duhon were drafted in the past as well.
No one would be shocked if the Bulls selected a big man with the 20th pick. It's no secret that the team needs a backup center for Joakim Noah.
Verdict: Buy