8 Boston Red Sox Players Who Should Be All-Stars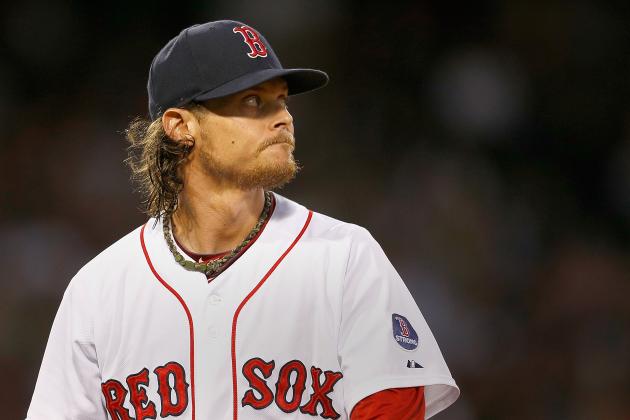 Jim Rogash/Getty Images
Clay Buchholz is one of several Red Sox who deserve to be on the All-Star team.
The Boston Red Sox have the best record in the American League and the second-best record in all of Major League Baseball, behind only the St. Louis Cardinals.
The team has bounced back from a dreadful 2012 season behind several All-Star-quality performances.
Aside from the normal stars, the Red Sox have at least one unforeseen contributor responsible for their hot start.
Here are eight Red Sox who should be rewarded with All-Star Game appearances.
Begin Slideshow

»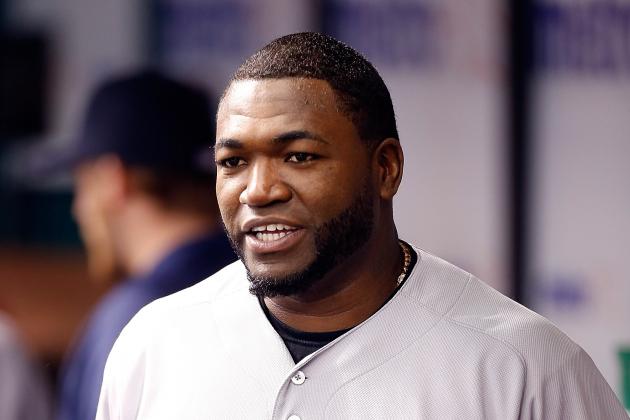 J. Meric/Getty Images
David Ortiz defies logic and continues to put together All-Star caliber performances.
The 37-year-old Ortiz battled through an injury in spring training, but once he returned to the lineup, he made an instant impact.
Through Ortiz's first nine games, he was red-hot, batting .500 with three home runs and 15 RBI.
Even though he cooled down from his hot start, Ortiz is still hitting at an All-Star level: .315 with a .397 OBP, 14 home runs and 48 RBI in 48 games.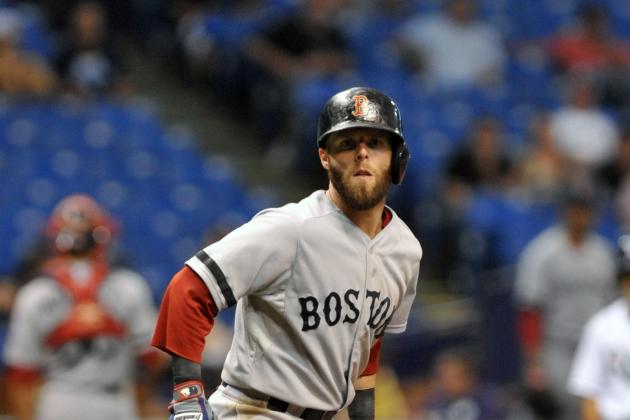 Al Messerschmidt/Getty Images
Dustin Pedroia is having one of his best seasons as a Red Sox.
Dustin Pedroia is deserving of an All-Star Game appearance every season based on his defense alone.
However, in addition to his Gold Glove-quality defense, Pedroia is hitting better than he ever has, aside from 2008, when he won the MVP award.
Pedroia is hitting .328 with a .414 OBP, and even though he hasn't shown a lot of power, he has driven in 38 RBI.
The 29-year-old second baseman is in the top 10 of several hitting categories, including hits, batting average, OBP and doubles.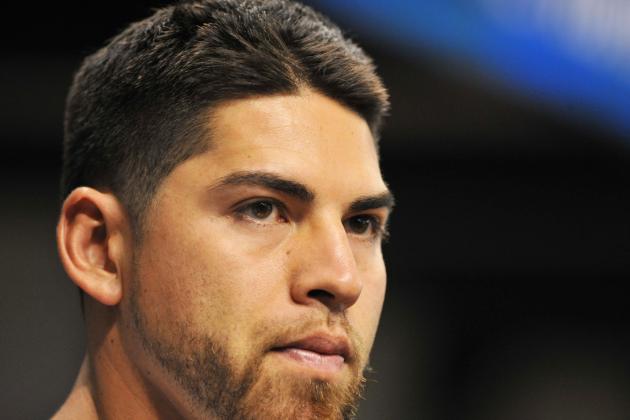 Al Messerschmidt/Getty Images
Jacoby Ellsbury is still an All-Star even though he has hit just one home run.
Jacoby Ellsbury has quietly put together an All-Star performance in the first third of the 2013 season.
Ellsbury hasn't shown the power he possessed in 2011, but he has been an All-Star-caliber leadoff hitter and played very good defense.
The Red Sox center fielder is leading the AL with 29 stolen bases and is tied for the league lead with six triples.
Despite the lack of power, Ellsbury deserves to be in the All-Star conversation, and if he continues his hot start through June, he will deserve it no matter what his critics think.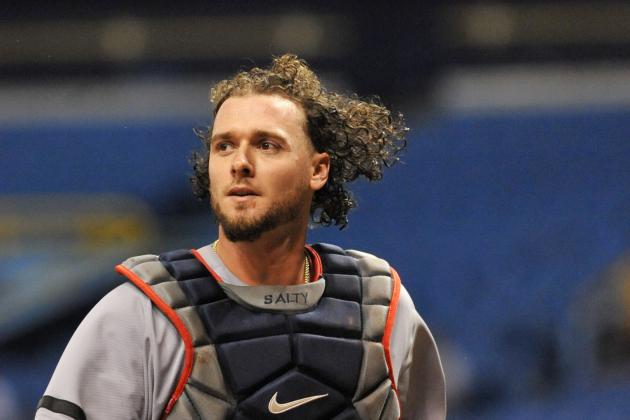 Al Messerschmidt/Getty Images
After a slow start, Jarrod Saltalamacchia has been the best hitting catcher in the AL aside from Joe Mauer.
After a slow start, Jarrod Saltalamacchia has been on fire at the plate.
Since May 6, Salty is hitting .323 with a .374 OBP, five home runs and 20 RBI.
In addition to the turnaround as a hitter, Saltalamacchia has been respectable defensively.
Even though he gets a lot of grief for his strikeout rate, he deserves a spot on the AL All-Star team.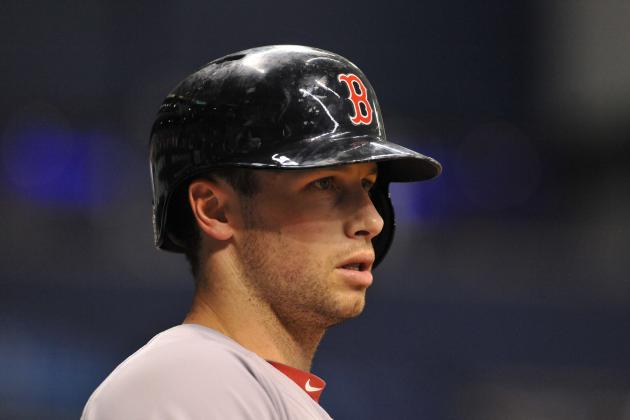 Al Messerschmidt/Getty Images
Daniel Nava's approach at the plate has been a driving force behind Boston's success.
Daniel Nava continues to improve and has grown into an offensive force in 2013.
In addition to his improved outfield defense, Nava is hitting .299 with a .391 OBP, nine home runs and 44 RBI.
Nava may not look and talk like most All-Star outfielders, but his approach at the plate works, and his constant drive and excellent work ethic are part of the reason why the Red Sox are winning in 2013.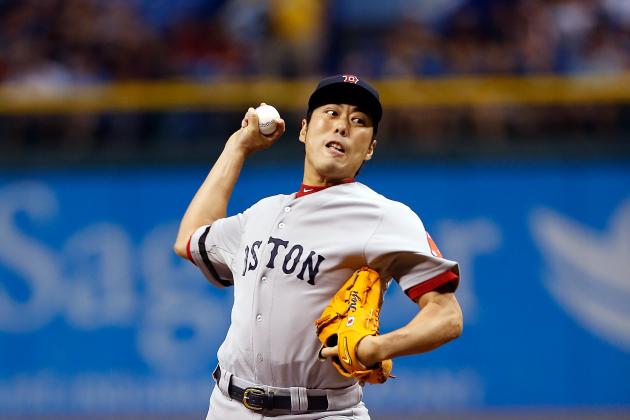 J. Meric/Getty Images
Koji Uehara is arguably the MVP of the Red Sox bullpen.
In addition to his electric attitude, Koji Uehara has been a great reliever for Boston in 2013.
Despite not receiving All-Star acknowledgement in past seasons, Uehara deserves to be an All-Star in 2013.
Uehara has been consistent and efficient in his 28 appearances, compiling a 2.36 ERA, 0.90 WHIP and 36 strikeouts in 26.2 innings of work.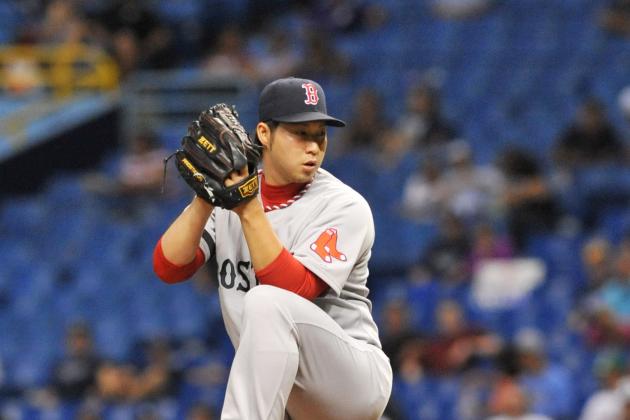 Al Messerschmidt/Getty Images
Junichi Tazawa continues to be a strike-throwing machine.
After having a breakout year in 2012, Junichi Tazawa has been a horse in the bullpen for John Farrell in 2013.
Tazawa has great command of his entire arsenal of pitches, proven by the fact that his strikeout-to-walk ratio is 36-to-3.
In addition to his great command, Tazawa is able to come in and clean up a mess by getting a much-needed double play or a strikeout to end an inning.
Even though he is not a flashy closer, Tazawa deserves an All-Star bid.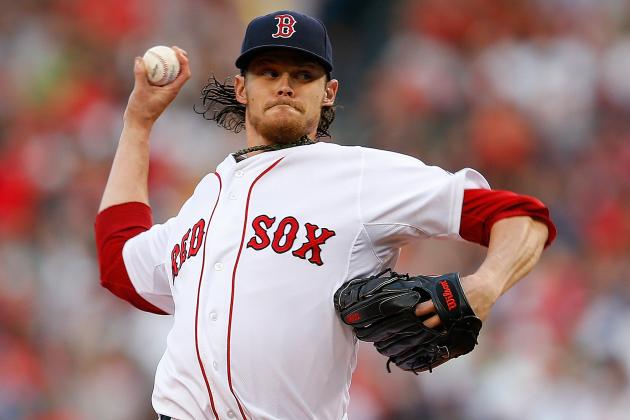 Jim Rogash/Getty Images
Clay Buchholz is not just an All-Star but also the front-runner to win the Cy Young Award.
Clay Buchholz has been one of the best starters in all of Major League Baseball in 2013.
The wiry-framed 28-year-old is having a career year in John Farrell's first season back as manager of the Red Sox.
Buchholz is 9-0 with a league-leading 1.71 ERA and a 1.020 WHIP.
As long as Buchholz stays healthy, not only will he deserve to be the starter in the All-Star game, but he will be in the running for the Cy Young Award at the end of the year.