4 New York Yankees Players Who Should Be All-Stars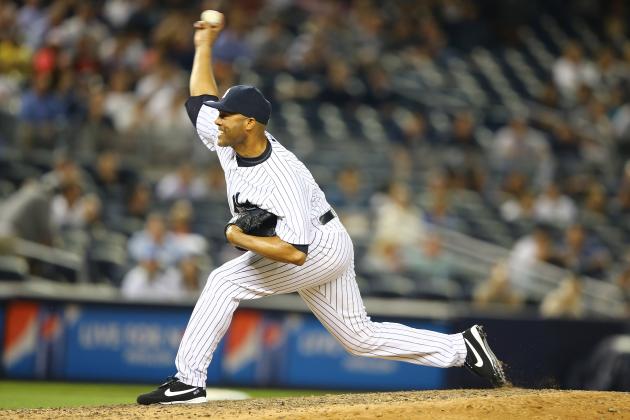 Al Bello/Getty Images
Mariano Rivera hopes to make his 13th American League All Star team this season
During a season unlike any other in the Bronx, the New York Yankees can surprisingly still claim a handful of players deserving of all-star appearances.
A plethora of unforeseen injuries has hindered the team's progress thus far in 2013, but the Yankees remain in contention for the AL East division title more than a third of the way through the season.
No longer will names like Alex Rodriguez and Derek Jeter help New York compose three-quarters of the American League infield at the All-Star festivities.
The days of Yankee dominance at the Midsummer Classic may be finished.
But young stars like David Robertson and Robinson Cano will allow the Yankees to represent themselves at the All-Star Game for years to come.
Here is a short list of names that could be sporting pinstripes at Citi Field in 2013.
Begin Slideshow

»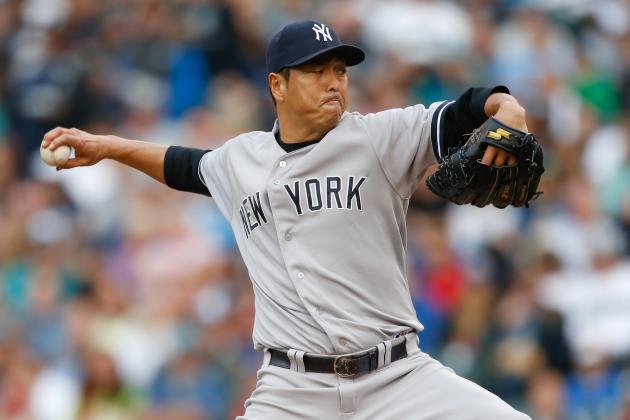 Otto Greule Jr/Getty Images
Hiroki Kuroda delivers a pitch durin a June 7 game against the Seattle Mariners
Despite recent struggles, Hiroki Kuroda has assembled an All-Star caliber first half of the 2013 MLB season.
A quick glance at the numbers might show otherwise; however, Kuroda's story has a deeper background, which must be revealed beyond the basic statistics.
For starters, let's take his 2.84 ERA, which ranks eighth among qualified starters in the American League, but anyone following the Yankees can tell you that it is not reflective of how Kuroda has truly pitched.
In fact, a handful of shorter outings, including his May 22 shellacking in Baltimore, have inflated this number quite a bit.
After a streak of six wins in eight appearances from April 8 to May 17, this year's Yankees ace had his earned run average at 1.99. Just five days later, that number ballooned to 2.67 when Kuroda lasted just two innings against the Orioles.
Additionally, we have to consider that Kuroda's 6-5 record isn't exactly indicative of his performance this season. He has been victimized by a lack of run support at times, and has repeatedly faced opposing No. 1 starters throughout the season.
Delving further into his full body of work, one finds that Kuroda has been a great relief for the Yankees' bullpen over the course of the first half. He has pitched into (or beyond) the eighth inning four times so far, surrendering a total of just four earned runs in those starts.
He may not strike out every batter he faces, but there is no denying that Kuroda gets the job done in New York.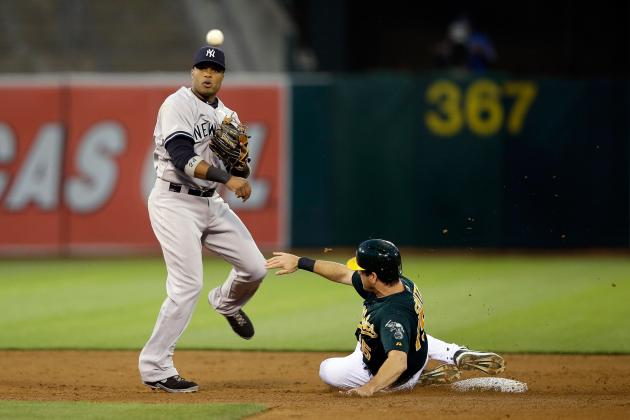 Ezra Shaw/Getty Images
Robinson Cano shows why he turns the double play faster than any 2B in the league during a June 12 game against the Oakland Athletics
Surprisingly, Robinson Cano's first half of 2013 has been fairly pedestrian by his standards, and he might tell you that himself.
Even so, you can pencil Cano's name somewhere into the lineup card for the 2013 MLB All-Star Game at Citi Field because, despite his statistical struggles, he remains arguably the best second baseman in the game today.
Of course, Boston's Dustin Pedroia might have something to say about that with his .327 batting average and .412 OBP. After all, it is Pedroia who unquestionably deserves the start at second base in Queens.
But fans love Cano for his sweet swing and raw power, and that's exactly what they'll receive as Cano prepares to captain the American League Home Run Derby squad again in 2013.
Perhaps his drop in average to .277 can be attributed to the vast lack of protection that he has received in an oft-injured Yankees' lineup.
Maybe the notoriously streaky Cano just needs a few dozen more at-bats to vault his average back over the .300 line.
Either way, you can point to his 15 home runs, 40 RBI and .993 fielding percentage when taking into account the fact that Cano still stands as one of the most complete players in all of baseball.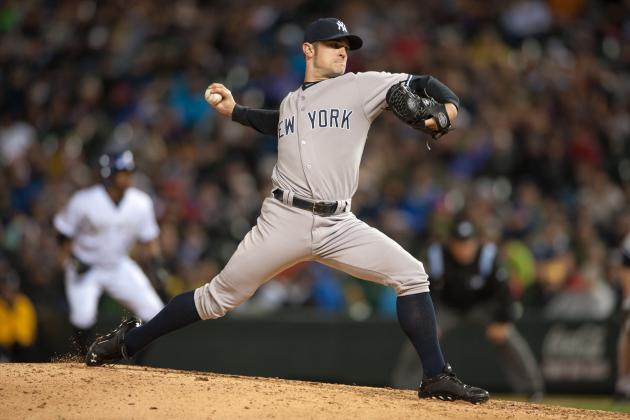 Dustin Bradford/Getty Images
David Robertson tries to hold a lead on May 8 against the Colorado Rockies
David Robertson has arguably the biggest shoes to fill in recent sports history.
But David Robertson is handling the pressure quite well as he continues in preparation to replace Mariano Rivera as the closer of the New York Yankees.
Despite a rough start to the 2013 season, the 2011 All-Star has put together a valid argument to return to the festivities as one of the game's premier setup men.
An abysmal first month by his standards left Robertson with an ERA of 4.22 entering the month of May. However, since May 1, he has surrendered just two earned runs in 17 appearances, lowering his earned run average by nearly two full runs.
His 14 holds is currently tied for third with Matt Thornton in the American League behind Joel Peralta and Jesse Crain, but Robertson's WHIP of 0.91 is the best of the lot.
His strikeouts are actually down for a guy who emerged in 2011 as one of the game's elite swing-and-miss relievers. However, Robertson's ability to pitch to the situation and get batters out in critical spots has undoubtedly improved with experience.
His command has also improved with just seven walks in more than 26 innings pitched and his 4-1 record is reflective of his importance to a contending team in New York.
Perhaps Robertson should gain some All-Star recognition across town in Queens.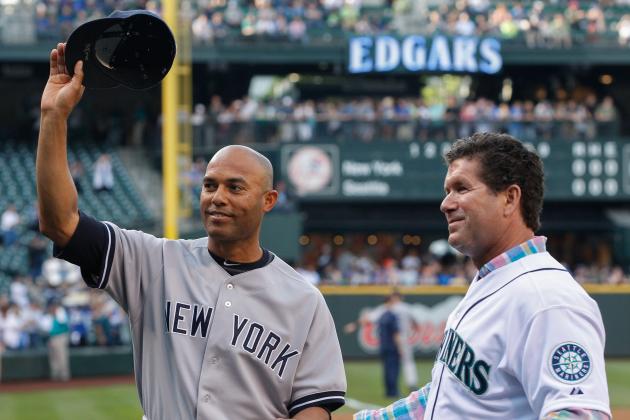 Otto Greule Jr/Getty Images
Mariano Rivera may post career-best numbers in his final Major League season
It's only fitting that Mariano Rivera end his career in style, but who would have guessed that he would have done it like this.
At the age of 43, the greatest closer of all time is having, perhaps, his greatest season of all time.
Currently he leads the Major Leagues with 23 saves in 24 chances. He has surrendered a total of five earned runs on the campaign and has a 1.48 ERA to show for it.
His only blown save (May 28 at against the Mets) was, coincidentally, at the same stadium in which the 2013 MLB All-Star Game will be played.
Despite logging the first blown save of his career in which Rivera failed to record a single out, the ageless veteran has rebounded to nail down five consecutive save opportunities since.
Perhaps his hit totals are a bit higher than in years past. He certainly isn't striking batters out at the same rate that he did when he threw 94-96 mph, but the man they call "Mo" is still getting the job done with the same consistency that has made him one of the all-time greatest players to set foot on a baseball diamond.
So let's cast the votes and hope that we can witness the 12-time All-Star do at Citi Field what he does better than anyone else: record the final three outs.
Here's to Mo.