Eight programs are bound for Omaha, Neb., to compete at the 2013 College World Series, each hoping to secure the national championship after a week of strong hitting and pitching performances.
Which matchup is the most intriguing?
Which team is going to win the College World Series? Well, it's still a little early for that, but what I can tell you is which teams are bound to win their first game at Omaha on either Friday or Saturday. By Sunday, four teams will be just a loss away from elimination. We can talk about title hopes then.
What we're going to do here is look at one game from each side of the bracket that you can't afford to miss. Below is a view of the schedule for the games slated for this weekend. A matchup breakdown of the top two games follows that—along with the team that's definitely going to pull away with the victory.
So, let's jump right into the pair of teams that are guaranteed to be moving into the winner's bracket by the end of Saturday's first-round finale.
| Date | Time | Visiting Team | Home Team |
| --- | --- | --- | --- |
| Friday, June 15 | 3 p.m. EDT | Mississippi State | Oregon State |
| Friday, June 15 | 8 p.m. EDT | Indiana | Louisville |
| Saturday, June 16 | 3 p.m. EDT | North Carolina | NC State |
| Saturday, June 16 | 8 p.m. EDT | UCLA | LSU |
Louisville Cardinals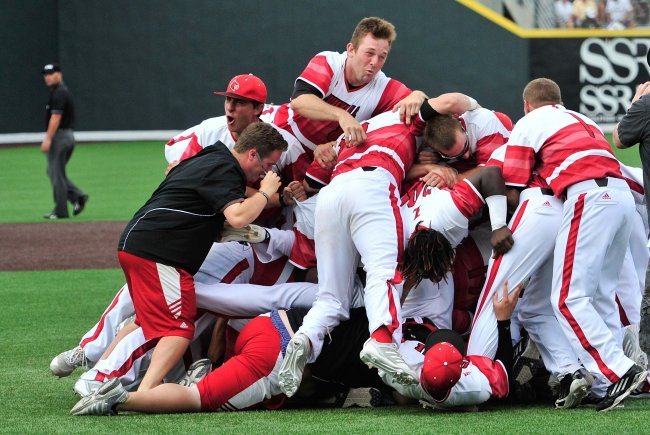 Jim Brown-USA TODAY Sports
Opener Info: vs. Indiana Hoosiers on Friday, June 15, at 8 p.m. EDT
While the Cardinals have played well all season long, I don't think that many people outside of Kentucky thought that they'd sweep the Vanderbilt Commodores—the No. 2 seed in the tournament—to advance to Omaha. But they did just that.
Now, Louisville has a date with Indiana—who topped No. 7 Florida State in the Super Regionals—on Friday night. While both programs feature solid pitching and strong hitting, Louisville is the team that will end up advancing to the winner's bracket by the end of the night.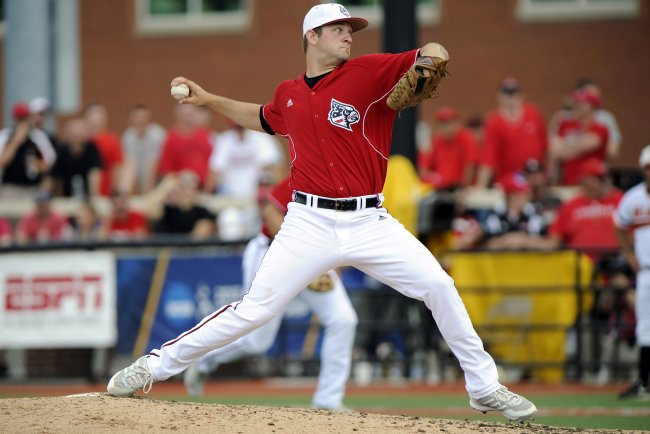 Jamie Rhodes-USA TODAY Sports
It's still yet to be announced who will take the mound for the Cardinals, but head coach Dan McDonnell has a pair of great candidates: Jeff Thompson (11-1, 2.00 ERA) and Chad Green (10-3, 2.29 ERA). If I had to choose and both were good to go, I'd take Thompson in Game 1 and have Green pitch in the second game in Omaha.
Thompson is the more overpowering hurler and struck out more than one batter per inning during the season. Green has strong command, but Louisville needs to come out firing. I think Thompson gives the Cardinals a better chance of winning against Indiana.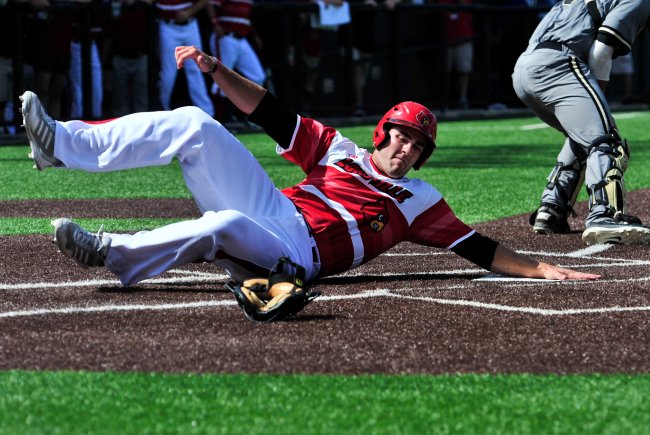 Jim Brown-USA TODAY Sports
The Louisville bats shouldn't have much of a problem against Indiana's pitching staff. Ty Young, Jeff Gardner and Coco Johnson are all fierce hitters that are bound to provide Thompson—or Green—a couple of runs to work with. A few runs might be all the pitching staff needs to win the game.
If Louisville has a lead in the ninth inning, the game is basically already over. Nick Burdi is one of the top closers in the country. He has a 0.78 ERA through 28 appearances and 34.2 innings of work this year. He's struck out nearly two batters per inning as well. Count on Burdi getting the save in an easy win for the Cardinals.
LSU Tigers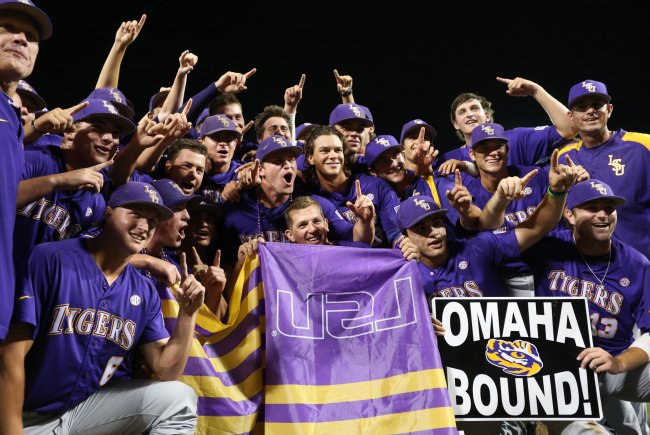 Crystal LoGiudice-USA TODAY Spor
Opener Info: vs. UCLA Bruins on Saturday, June 16, at 8 p.m. EDT
The officials at the College World Series saved the best for last.
While LSU isn't the highest seed remaining among the eight teams—North Carolina is No. 1 and Oregon State is No. 3—the Tigers should be the one that nobody wants to play. Unfortunately, UCLA is scheduled to take on LSU in the finale of the first round games. That's not good for the Bruins.
LSU cruised to the College World Series, going undefeated in the Baton Rouge Regional and then sweeping Oklahoma in the Super Regionals. UCLA deserves some credit too, considering the Bruins are also 5-0 and had to get by Cal State Fullerton in order to even get to Omaha.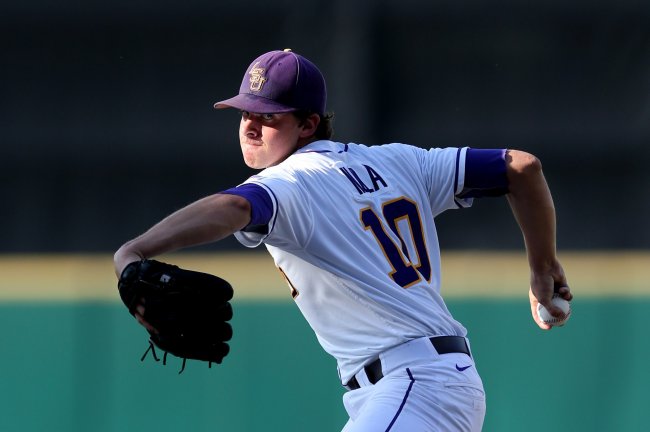 Crystal LoGiudice-USA TODAY Spor
But there's no question that LSU is the stronger team overall and that the Tigers are the clear-cut favorites to move into the winner's bracket to play the winner of North Carolina and NC State. The Bruins are going to have a ton of trouble on offense, and it won't be easy to quiet the LSU bats.
The Bruins will been taking on Aaron Nola on Saturday night, according to the official Twitter account of LSU Baseball. That doesn't bode well for them.
Aaron Nola will take the mound against UCLA in Omaha. - Coach Paul Mainieri #CWS

— LSU Baseball (@LSUbaseball) June 10, 2013
Nola has been one of the best pitchers in the country this season and is the ace of the Tigers' staff. Through 16 starts this season, Nola is undefeated at 12-0. He has a 1.68 ERA through 118 innings and has struck out 117 batters while walking just 17. His command is about as good as it gets. The Bruins shouldn't expect many free passes.
As long as the LSU offense—which averages 6.6 runs per game—puts a couple of batters across the plate for Nola, the game will be over. It might only take one run for Nola to win the game and to send UCLA to the loser's bracket, just one loss away from returning to California. Don't bet on the Bruins in this one.