US Open Golf 2013: One Red Flag for Each of the World's Top 10 Golfers at Merion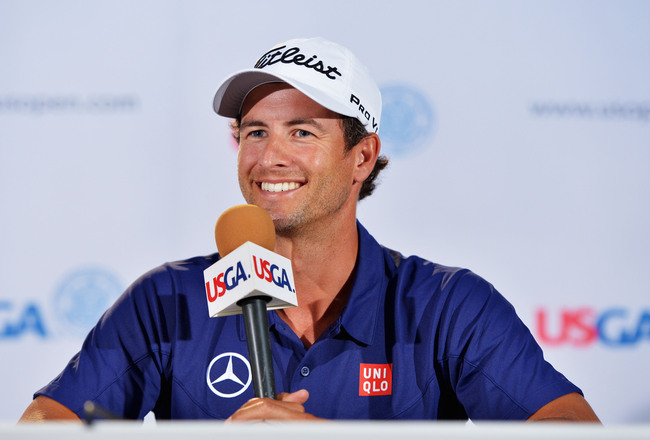 Drew Hallowell/Getty Images
Amongst the signature wicker baskets at Merion Golf Club, there are some red flags, too.
For the top 10 players in the Official World Golf Ranking, there are worrying signs and issues aplenty heading into the season's second major.
Will any be significant enough to compromise the game's best's chances at raising the U.S. Open Trophy?
Continue reading to find out.
10. Phil Mickelson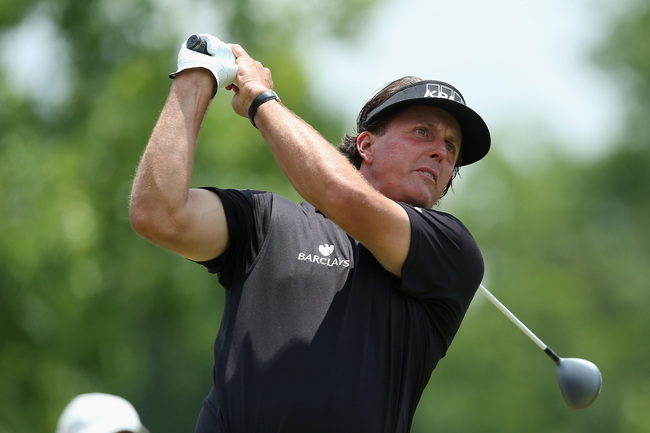 Andy Lyons/Getty Images
The Red Flag: Aggressive play. Phil the Thrill prefers to eschew conservative approaches off the tee and into greens (Winged Foot, anyone?). He also has an aversion to dialing back on tee shots. All of which often leave him in difficult spots.
How Costly Will It Be? Phil's "take no prisoners" style may actually benefit him this week. At what's shaping up to be one of the soggiest U.S. Opens in recent history, the greens will be soft and receptive. Mr. Mickelson will surely be flag hunting.
9. Louis Oosthuizen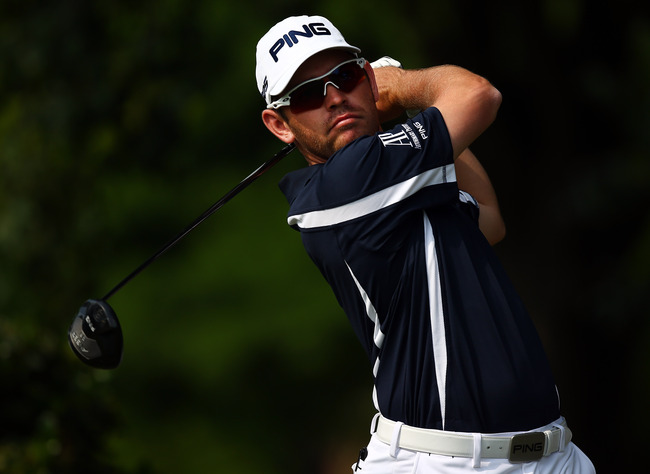 Tom Pennington/Getty Images
The Red Flag: Louis Oosthuizen's withdrawal from the HP Byron Nelson (due to neck pain, according to CBS Sports) is a red flag for the golfer. The real issue for Louis, however, is that his wife is ready to give birth.
How Costly Will It Be? Costly isn't the right word, here. If Oosthuizen's wife goes into labor, he'll withdraw from the tournament, happily waving the white flag.
8. Graeme McDowell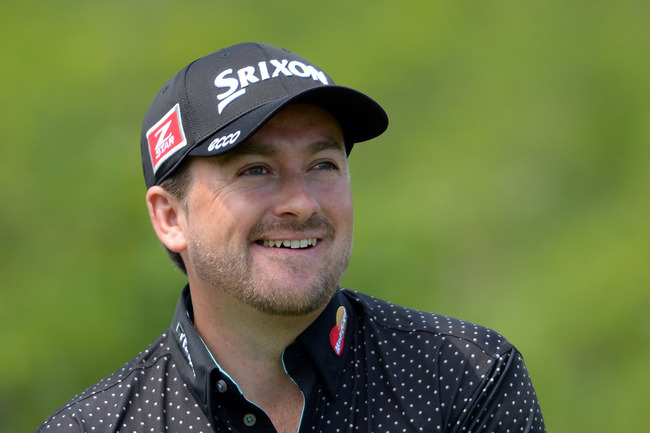 Ross Kinnaird/Getty Images
The Red Flag: A missed cut at the top-tier Players Championship is a cause for concern for those hoping for a second G-Mac U.S. Open victory. Graeme McDowell hasn't played stateside since the Players. However, he won the Volvo Match Play Championship in Bulgaria since that time. A secondary red flag: a missed cut at the BMW PGA Championship at the end of May.
How Costly Will It Be? The missed cuts are concerning. Additionally troubling for the 2010 U.S. Open champion are the wet conditions at Merion. Although McDowell is incredibly accurate off the tee (first in driving accuracy this year), he's very short, which will be an issue on a course playing long and slow (even one considered "short" by today's standards).
7. Brandt Snedeker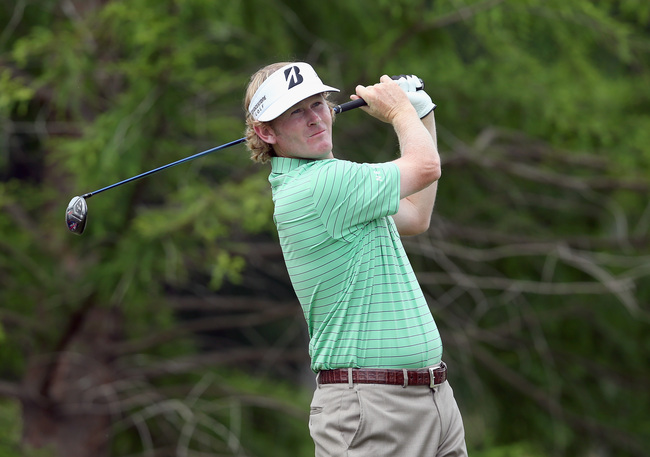 Andy Lyons/Getty Images
The Red Flag: For Brandt Snedeker, a pesky rib injury is a decided red flag. For the golfer who finished 3, T23, T2, 2, 1 in his first five starts this year, a pair of missed cuts in his last two starts is concerning.
How Costly Will It Be? Since withdrawing from the WGC-Accenture Match Play Championship with the rib injury, Snedeker has missed four of seven cuts. The injury is clearly a significant impediment to his chances this week.
6. Luke Donald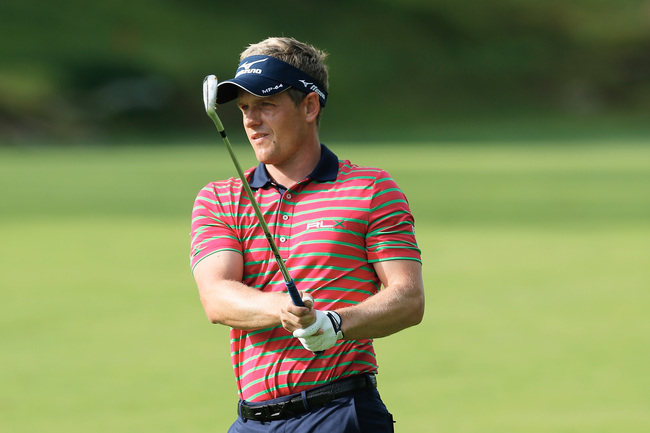 Scott Halleran/Getty Images
The Red Flag: Luke Donald's tie for 25th at the Masters this year is bothersome. This was supposed to be the year that the former No. 1, after sitting at the feet of Michael Jordan, figured out how to win a major. At the Masters, though, it was more of the same from Donald, as he turned in a good, but not great, performance.
How Costly Will It Be? His performance at Augusta is evidence that Donald will likely finish somewhere inside the top 40. Certainly, though, he's not going to capture his first major.
5. Justin Rose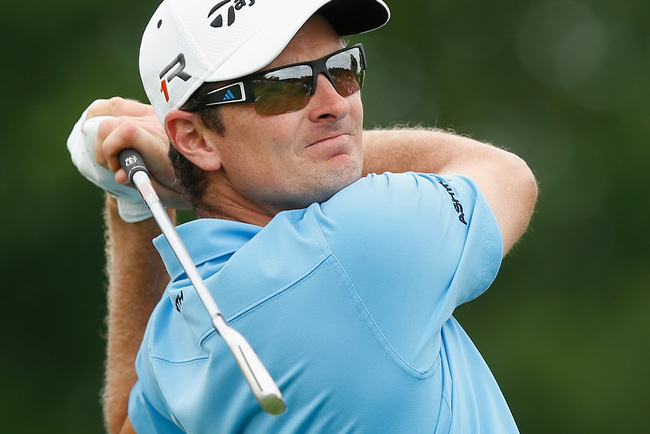 Scott Halleran/Getty Images
The Red Flag: Justin Rose ranks 156th in strokes gained-putting this year. He's losing .388 strokes to the field every tournament, compared to .151 last year. If you're following along at home, that's more than twice as bad.
How Costly Will It Be? Very. Rose has missed the cut three of the last four times he's teed it up at a U.S. Open. The continued decline in his putting makes a strong showing very unlikely.
4. Matt Kuchar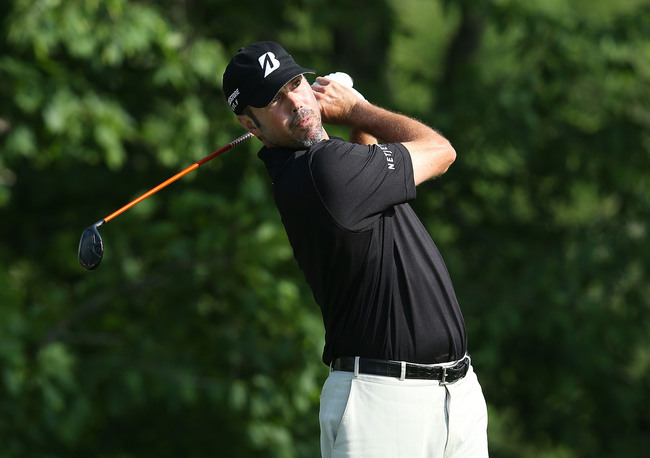 Andy Lyons/Getty Images
The Red Flag: Yes, he was striping the ball right down the middle of Mr. Nicklaus's fairways at the Memorial Tournament. For the season, however, Matt Kuchar is 134th in driving accuracy (57 percent).
How Costly Will It Be? At a course with thick, wet rough, where missed fairways translate into missed greens, Kuchar could be in trouble. Of course, if he plays the way he did at Muirfield Village, he'll be lifting the U.S. Open trophy.
3. Adam Scott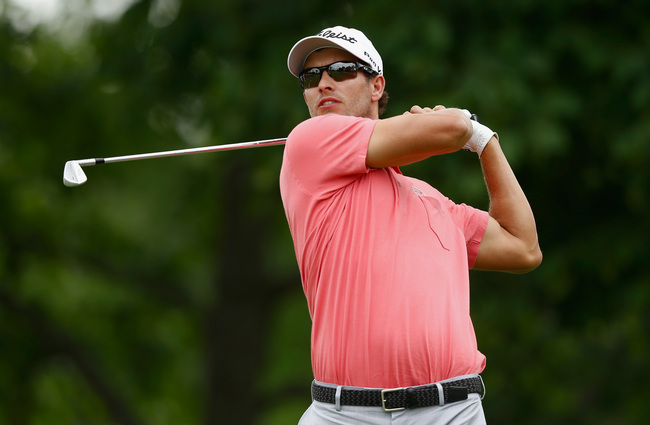 Scott Halleran/Getty Images
The Red Flag: In examining Adam Scott's season, the most notable red flag is a green jacket. That is, his win at the Masters makes a victory at the season's second major incredibly unlikely.
How Costly Will It Be? Scott has missed the cut at two out of the last three U.S. Opens. However, he finished tied for 15th last year. So, it was always going to be a mixed bag with Scott entering the U.S. Open. The green jacket simply adds to the intrigue.
2. Rory McIlroy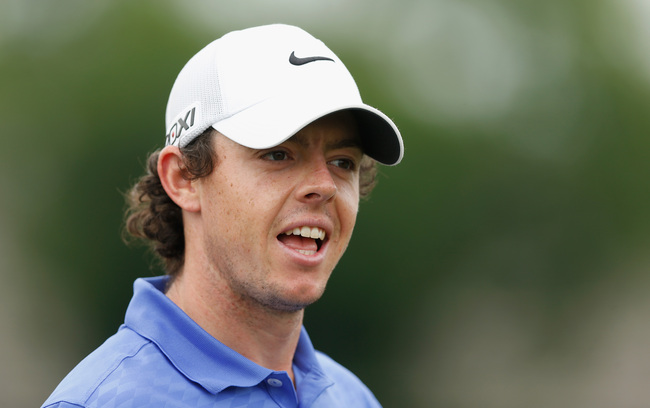 Scott Halleran/Getty Images
The Red Flag: Rounds of 78, 69, 75, 72 to finish tied for 57th at the Memorial Tournament. Rory McIlroy did well to make the cut after an opening-round 78, however, the poor showing on the heels of three quality starts (T25, T8, T10) is troubling.
How Costly Will It Be? The oddsmakers aren't worried. McIlroy is listed at 20-1 odds at Vegas Insider, the same as Matt Kuchar, Phil Mickelson and Adam Scott.
1. Tiger Woods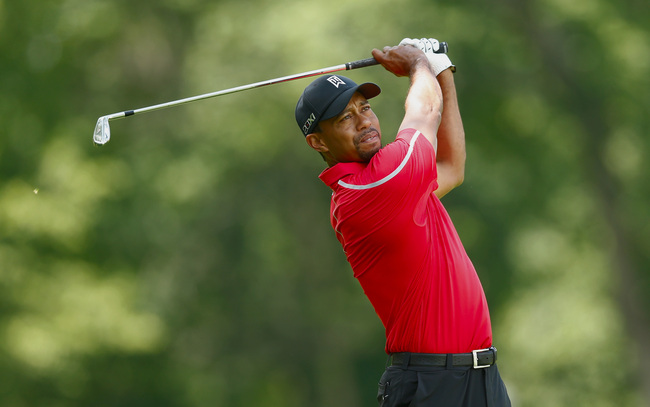 Scott Halleran/Getty Images
The Red Flag: His performance at the Memorial Tournament. Tiger Woods' abysmal showing, which included taking 44 shots over a nine-hole stretch, is the only fly in the ointment for a golfer who has won three of his last five starts on tour.
How Costly Will It Be? Likely, not very. Tiger has hit the reset button and written off the week as an anomaly. The poor showing shouldn't affect his confidence (a quality he hasn't lacked lately) at a tournament he's spent the better part of two months preparing for.
Keep Reading