Stock Up, Stock Down for Mets' Top 10 Prospects for Week 10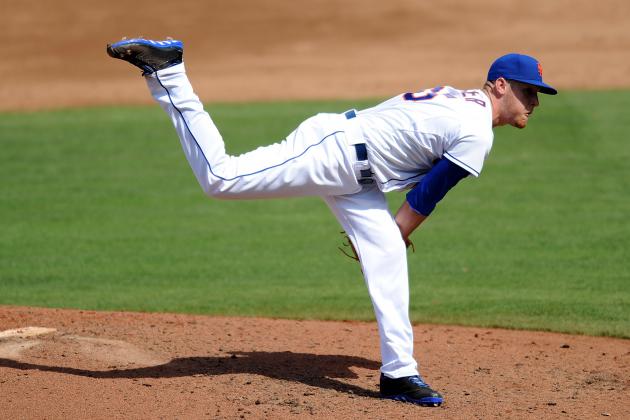 Steve Mitchell-USA TODAY Sports

After the Mets struggled this past weekend against the Marlins, the team made some big changes by sending down Ike Davis, Mike Baxter and Robert Carson all to the minor leagues.
Down on the farm, the Mets' top prospects have been progressing well overall, and one of them will be in a Mets uniform in a short while from now. Which prospect will it be? You will have to read and see.
Here are this week's evaluations on the Mets' top prospects.
All statistics are from baseballreference.com/minors and are current as of June 9. Statistics from specific games are from http://www.milb.com/index.jsp and are current as of June 9.
Begin Slideshow

»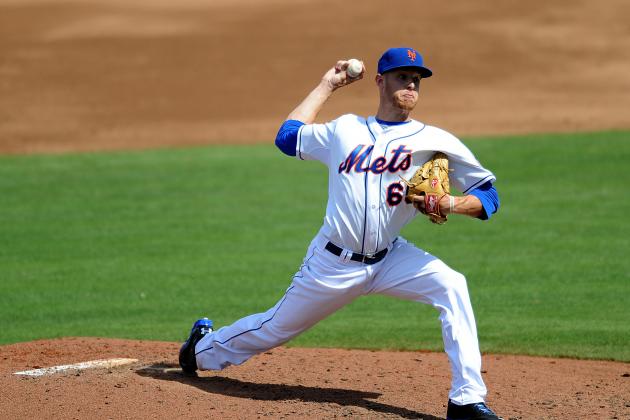 Steve Mitchell-USA TODAY Sports

Stats: 12 GS, 63.0 IP, 60 H, 34 R, 29 ER, 25 BB, 66 K
Stock: Down
The Mets had recently stated that Zack Wheeler's MLB debut was going to occur against the Cubs in their current home stand. However, after Wheeler struggled in his most recent minor league start, the Mets decided to move his upcoming debut until the following week in Atlanta.
In that start, Wheeler gave up four earned runs and eight hits in 4.2 innings pitched. The fact of the matter, though, is that the Mets need some sort of boost to take a step forward to the next level. Wheeler's presence could do just that, although it may be tough for Mets manager Terry Collins to decide whom Wheeler would replace, between Shaun Marcum, Jeremy Hefner and Dillon Gee.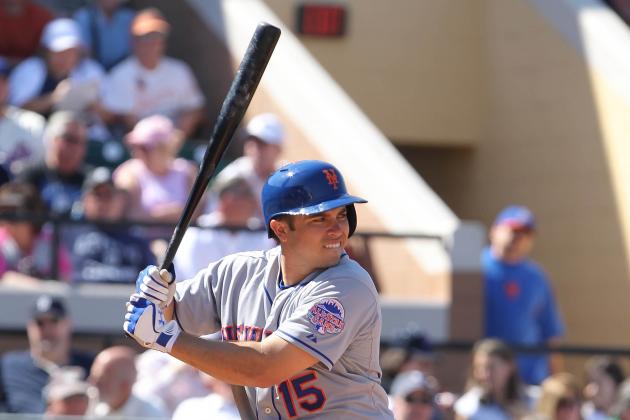 Kim Klement-USA TODAY Sports

Stats: 12 G, .250 BA, 1 HR, 8 RBI, 12 BB, .901 OPS
Stock: Even
Young catcher Travis d'Arnaud broke his left foot last month, according to ESPN's Adam Rubin.
D'Arnaud was off to a decent start this season, but the sample size is rather small to judge how well he has been doing. D'Arnaud's eventual promotion to the Mets will most likely get delayed until later in the season, but hopefully he will be able to get past this injury and stay healthier in the future.
Ed Szczepanski-USA TODAY Sports
Noah Syndergaard was acquired by the Mets in the R.A. Dickey trade.
Stats: 11 GS, 57.2 IP, 55 H, 21 R, 18 ER, 15 BB, 59 K
Stock: Even
Noah Syndergaard has continued to put together a very solid season. In his most recent start, Syndergaard gave up two earned runs and six hits in five innings pitched.
Syndergaard's season numbers include a 2-3 record, a 2.81 ERA and a 1.214 WHIP.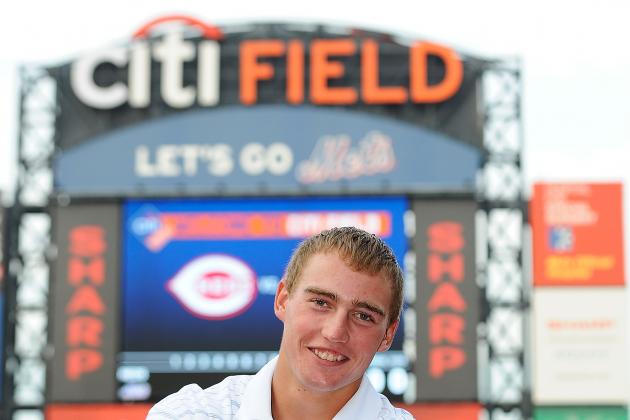 Patrick McDermott/Getty Images

Stats: 35 G, .316 BA, 1 HR, 18 RBI, 2 SB, 17 BB, .835 OPS
Stock: Up
After missing some time due to a hand contusion, Brandon Nimmo is healthy again and has resumed playing for the Single-A Savannah Sand Gnats.
Nimmo has been on a tear since being activated from the disabled list. He is batting .359 in his last 10 games, although he has not hit any home runs during that stretch. Hopefully, Nimmo's power starts to show up in the near future.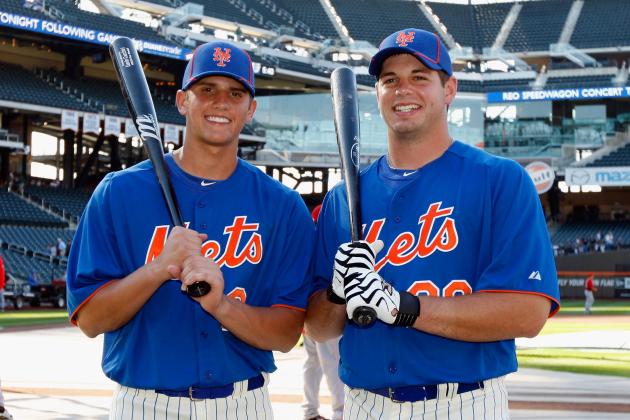 Mike Stobe/Getty Images

Stats: N/A
Stock: Even
Gavin Cecchini was the Mets' 2012 first-round draft pick, but the young shortstop has yet to play because the Brooklyn Cyclones season does not begin until later in June.
Please check back in the future.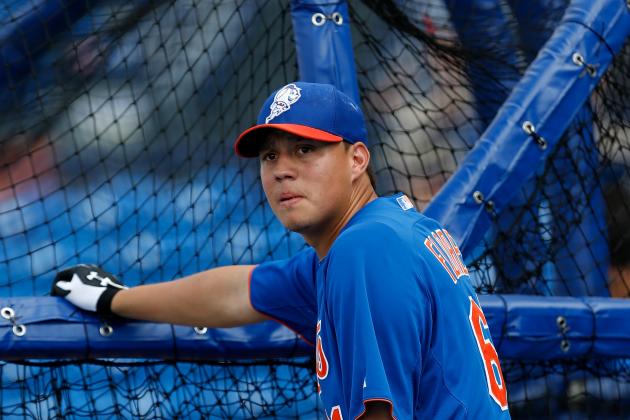 Chris Trotman/Getty Images

Stats: 59 G, .303 BA, 5 HR, 45 RBI, 15 BB, .824 OPS
Stock: Up
Wilmer Flores is another Mets prospect who has been hitting very well lately, with a .359 average in his last 10 games. He is still not walking enough, but the hits have certainly been coming together.
With Ike Davis now having been demoted, don't be surprised if Flores' MLB debut occurs later this season.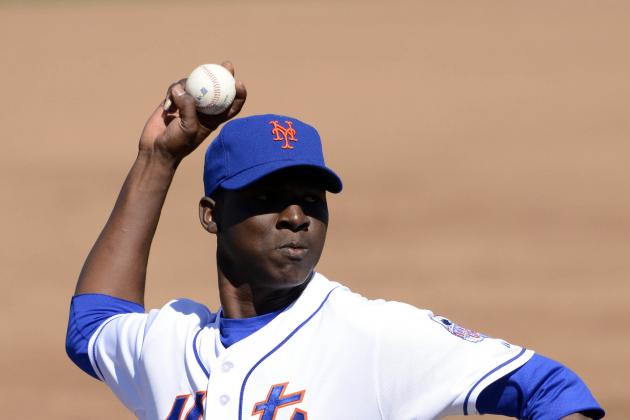 Brad Barr-USA TODAY Sports

Stats: 11 GS, 66.2 IP, 51 H, 21 R, 18 ER, 10 BB, 72 K
Stock: Up
Rafael Montero's sensational season has only kept getting better. Montero is coming off two consecutive starts in which he pitched seven innings and did not allow a single run. Montero's season numbers feature a 7-3 record, a 2.43 ERA, a 0.915 WHIP and a superb 72/10 strikeout/walk ratio.
At this rate, expect Montero to be soon called up to Triple-A Las Vegas for the rest of the season.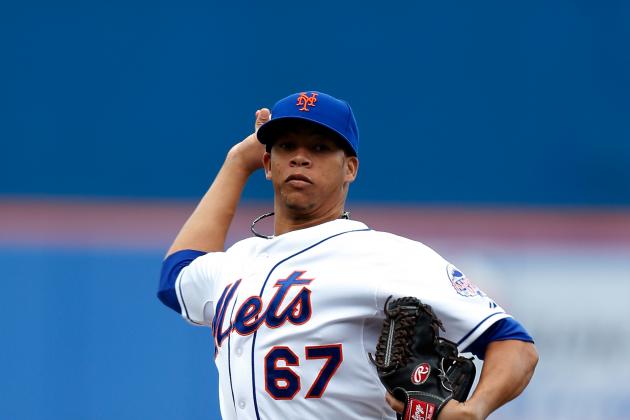 Chris Trotman/Getty Images

Stats: 7 GS, 34.2 IP, 27 H, 13 R, 13 ER, 13 BB, 32 K
Stock: Even
Hansel Robles unfortunately has not pitched since May 19 and has been on the disabled list since May 22. It is unknown when Robles will return. He is 3-2 with a 3.38 ERA and a 1.154 WHIP this season.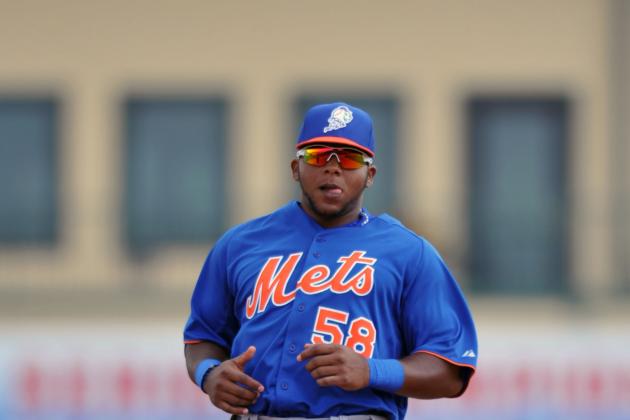 Steve Mitchell-USA TODAY Sports

Stats: 52 G, .326 BA, 13 HR, 46 RBI, 17 SB, 14 BB, 1.007 OPS
Stock: Up
Cesar Puello has been white-hot at the plate lately. In his last 10 games, he is batting .439 with six home runs and 18 RBI. Puello has really started to put together a great season, with a chance to go 20/20 in home runs and stolen bases. In just 51 games, Puello has already hit better than he has in any other minor league season.
Puello should be more than ready to get promoted to Triple-A Las Vegas. However, while Puello's season has been quite successful, his name has been in the news in a bad way.
Puello was one of the 20 baseball players named in the Biogenesis PED scandal, which was run by Anthony Boesch. Because of his suspected involvement, Puello could be facing a suspension of some sort in the future.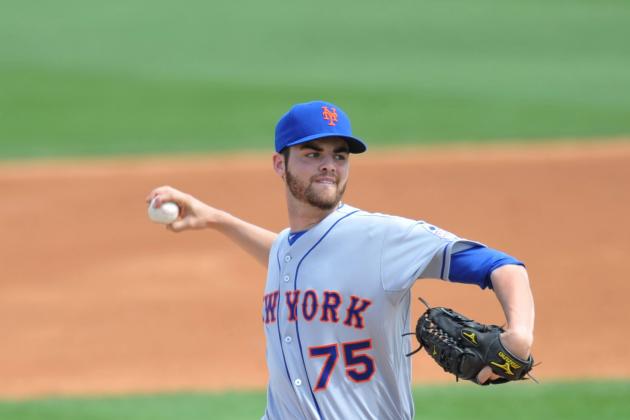 Steve Mitchell-USA TODAY Sports

Stats: 7 GS, 37.2 IP, 40 H, 24 R, 17 ER, 11 BB, 40 K
Stock: Even
Cory Mazzoni has pitched better of late. In his last start, Mazzoni pitched 6.2 innings and gave up two earned runs and five hits. He also had 11 strikeouts.
It seems as if Mazzoni is starting to find some consistency. Hopefully, his pitching will keep improving as the weather gets warmer.