The Eastern Conference champion Boston Bruins and the Western Conference champion Chicago Blackhawks, winners of two of the last three titles, will compete for Lord Stanley's Cup starting on Wednesday night from the United Center.
It's also the first time since 1979 that a pair of Original Six teams will compete for the Stanley Cup, according to ESPN Stats & Info:
Blackhawks will meet Bruins in Stanley Cup Final in 1st meeting of Original Six teams in Cup Final since 1979 (Canadiens def Rangers, 4-1)

— ESPN Stats & Info (@ESPNStatsInfo) June 9, 2013
Chicago finished the regular season as the top team in the National Hockey League, ending the year with 77 points in a lockout-shortened season. The top seed in the West, the Blackhawks have only lost five games this postseason, dropping three to the Red Wings in a highly competitive Western Conference Semifinals matchup.
Who will win the Stanley Cup?
The Bruins had a strong season but weren't one of the top seeds in the East entering the postseason. Boston got better and better as the playoffs went on, winning a Game 7 against the Mapleleafs in the first round, taking out the Rangers in five games and then sweeping the top-seeded Penguins in the Eastern Conference Finals.
The Stanley Cup opponents didn't meet during the regular season due to the revised scheduled after the lockout ended, but the Bruins do hold the all-time series lead, going 261-235-79-3 against the Blackhawks.
Both rosters are filled with stars and the series is bound to go the distance if both goalies, Tuukka Rask (BOS) and Corey Crawford (CHI), continue to play like they have to this point in the postseason.
Complete Stanley Cup Final Schedule
Date
Time
Visiting Team
Home Team
TV
Wed., June 12
8 p.m. ET
Boston Bruins
Chicago Blackhawks
NBC
Sat., June 15
8 p.m. ET
Boston Bruins
Chicago Blackhawks

NBCSN

Mon., June 17
8 p.m. ET
Chicago Blackhawks
Boston Bruins

NBCSN

Wed., June 19
8 p.m. ET
Chicago Blackhawks
Boston Bruins
NBC
*Sat., June 22
8 p.m. ET
Boston Bruins
Chicago Blackhawks
NBC
*Mon., June 24
8 p.m. ET
Chicago Blackhawks
Boston Bruins
NBC
*Wed., June 26
8 p.m. ET
Boston Bruins
Chicago Blackhawks
NBC
*If necessary

Top Matchup: Rask vs. Crawford
The Bruins wouldn't have made it this far if it weren't for the play of Rask, who might not have even been the starter this year had Tim Thomas decided to play. But that's beside the point now, as Rask will look to lead the Bruins to victory against another top-seed team.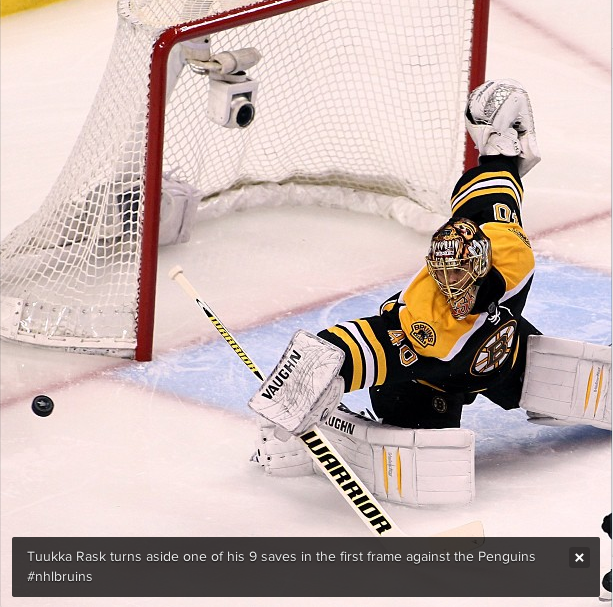 Rask was lights out against the Penguins in the Eastern Conference Finals. Trying to take down the NHL's top scoring offense that included Sidney Crosby, Evgeni Malkin and Chris Kunitz was no easy feat, but Rask was flawless. His performances throughout the four-game sweep may be overshadowed, as mentioned by Jeremy Lundblad of ESPN:
Tuukka Rask stopped 134 of 136 Penguins shots in this series... Kinda feels like he isn't getting enough credit

— Jeremy Lundblad (@JLundbladESPN) June 8, 2013
Claude Julien, head coach of the Bruins, knows how well his goalie has played to this point and how important he's going to be in the Stanley Cup, according to Joe McDonald of ESPN Boston:
Chiarelli on Rask: "You need top-end goaltending to win this thing and he's giving it to us right now."

— Joe McDonald (@ESPNJoeyMac) June 8, 2013
While Rask has been good, Crawford has nearly matched him. Although Crawford has lost one more game than Rask has, he has a lower goals-against average. What's also interesting is how well Crawford has played at the United Center this postseason, as highlighted by ESPN Stats & Info:
Elias Says Corey Crawford is 8-1 in 9 home gms this postseason, matching home win total in reg season (8-2-3) http://t.co/dooAcR6J4s

— ESPN Stats & Info (@ESPNStatsInfo) June 3, 2013
Crawford didn't have to face the top offense in the league during the playoffs, but his road to the Stanley Cup hasn't been easy either. He had to play well against the Wild, Red Wings and Kings to get this far, and each has a couple of great players that are known for putting the puck in the back of the net.
The Bruins will come at him with a very balanced attack. While David Krejci has been on the board often for Boston, Crawford will be facing an offense that's somewhat like the Kings. The Bruins, like the Kings, have a bunch of talented players that are all capable of scoring. They don't necessarily have a go-to guy.
Stanley Cup Final Prediction
This will be one of the most evenly matched Stanley Cup Finals series in a while. The Bruins won't be sweeping the series nor will the Blackhawks. Both teams are bound to win at least two games.
This story will be decided by the goalies, as previously mentioned. Rask will have his hands full trying to stop Patrick Kane, Jonathan Toews, Patrick Sharp and Marian Hossa, among others. Meanwhile, Crawford will have to figure out how to shut down Krejci, Patrice Bergeron, Tyler Seguin and Milan Lucic.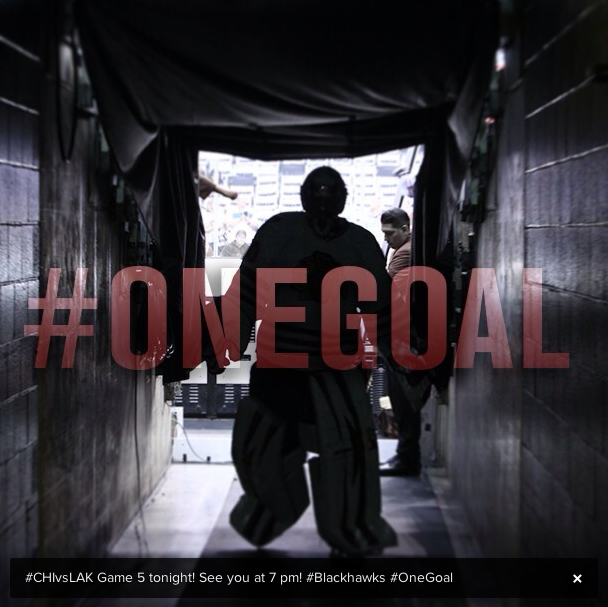 Whichever team's defense can lend a strong hand to its goalie should win this series. Expect a lot of physical play and several close games. There will not be any 4-0 victories in this series, that's for sure.
The series may be decided by which conference champion gets a goal first. Both teams have strong defenses that know how to protect a lead—forget about Los Angeles scoring with less than a minute to tie Game 5. Gaining just the slightest bit of momentum will go a long way here.
Chicago and Boston is bound to be an exciting series, and I'm going with the Blackhawks. Kane and Toews will be a nightmare for Rask and the Boston defense, and they'll do enough to win the Stanley Cup. Boston will win a couple of games, but the Blackhawks will once against be the champions of the NHL.
Prediction: Chicago over Boston, 4-2