5 Reasons Laurent Koscielny Will Be Arsenal's Pivotal Player Next Season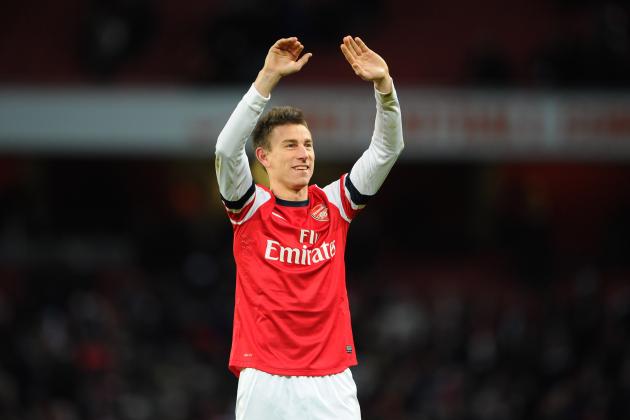 Michael Regan/Getty Images

There's no doubting that Laurent Koscielny was the hero of Arsenal's late run to secure Champions League qualification.
Not only was he the cornerstone of a rapidly improving defence, but he scored the goal that secured a top-four spot for the second season in succession. Koscielny added an acrobatic effort against Newcastle to a scrappy strike at West Brom to be Arsenal's final-day saviour once again.
In 2013/14, Koscielny will hope to be a more consistent presence in the Arsenal team. If he can stay free of injury and maintain his recent form, he could emerge as the squad's most important player.
Go on to the next slide to discover five reasons why Laurent Koscielny could be Arsenal's pivotal player next season.
Begin Slideshow

»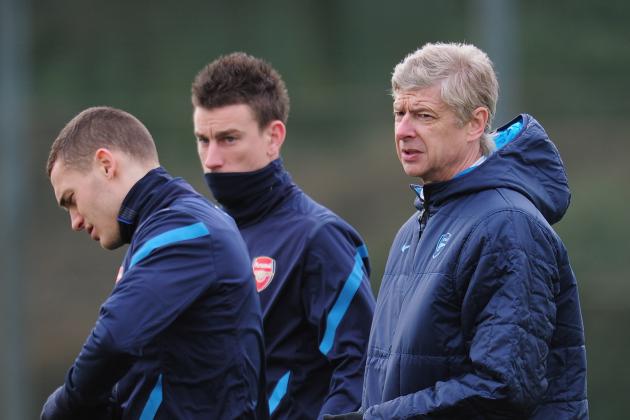 Shaun Botterill/Getty Images

At the start of last season, many fans expected to see Laurent Koscielny regularly paired with Thomas Vermaelen at the heart of the Arsenal defence.
However, a calf injury picked up in preseason scuppered Arsene Wenger's plans. Wenger has since told the official club website:
In our final game in Cologne, he had a calf injury. It took him a long, long time to come back and after that he had many setbacks through the season.

And every time he was close to coming back, he had another injury or sickness. He was sick a lot this year.
That initial setback meant that Vermaelen was instead paired with Per Mertesacker. Mertesacker seized his chance and emerged as a consistent presence in the Arsenal defence.
However, Vermaelen struggled and was eventually dropped after the dispiriting derby defeat against Tottenham in March. In his stead, Koscielny was re-called and kept his place for the remainder of the season.
Vermaelen was reduced from skipper to substitute, and is now linked by The Sun with a move away.
Koscielny, meanwhile, has gone from strength to strength.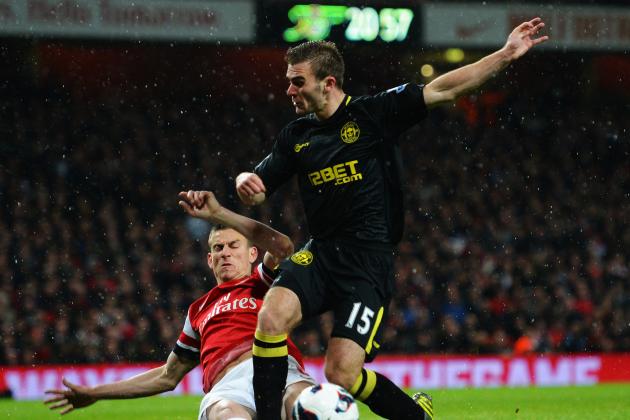 Shaun Botterill/Getty Images

In March of 2013, Arsene Wenger dramatically changed his philosophy.
Wenger has always been a manager who has favoured attacking football. He builds teams full of flair in the hope of out-scoring the opposition. That ideology was evident in some of Arsenal's more bizarre results this season, including a 10-goal thriller against Newcastle.
However, after Arsenal's high defensive line was all-too-easily pierced by Tottenham Hotspur in March, Wenger saw the need for a change. He dropped Wojciech Szczesny and Thomas Vermaelen, recalled Koscielny, and set about constructing a team with a greater emphasis on their defensive duties.
Between March and May, Arsenal had less flair but more focus. There was less creativity but more composure.
Arsenal built a solid foundation, and Koscielny is right at its core. Going forward, it's vital that the Gunners retain their newfound defensive stability.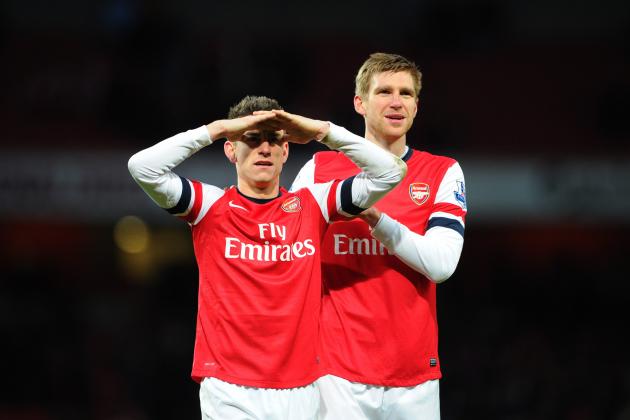 Michael Regan/Getty Images

Arsenal's central defenders are something of an odd couple.
Per Mertesacker is tall but slow; Laurent Koscielny is lacking in stature but lightning-quick over the ground.
However, together they have formed a hugely effective pairing.
Koscielny has spoken highly of his German colleague, telling ESPN:
Per is a very good player. He reads the ball well. He is clever, attacks the ball and wins headers whereas I can go behind and be quick and cope with the long balls.

He is good technically so he is good for the defence. Per is calm on the pitch.

He is good for me, he uses his experience, this helps me, and he helps the team.
Arsenal fans will be hoping that Arsene Wenger keeps faith with this blossoming partnership in 2013/14.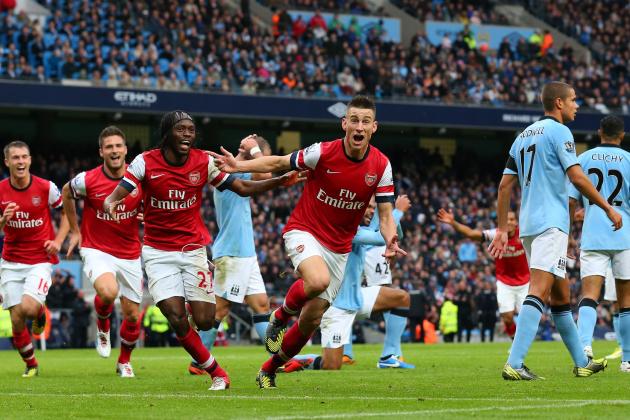 Alex Livesey/Getty Images

Next season, Laurent Koscielny will turn 28. He is about to hit his peak.
It's easily forgotten that when Koscielny joined Arsenal, he only had one season of top-flight football under his belt. As recently as 2007, Koscielny was playing in the third tier of French football.
His rise since then has been meteoric. He has climbed from the French National division to the knockout stages of the Champions League and has improved with each passing season.
Next season stands to be his best yet.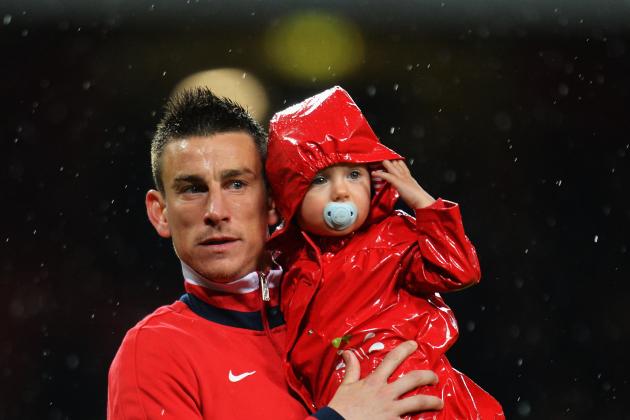 Shaun Botterill/Getty Images

The recent turnover of staff at Arsenal has been dramatic. Laurent Koscielny is now one of the club's longest-serving players.
Koscielny joined Arsenal in the summer of 2010. Of the XI who started the final game of Arsenal's 2012/13 season at Newcastle, only six have been playing first-team football at Arsenal for longer than the Frenchman.
As Koscielny's time at the club goes on, it's only natural for him to assume more responsibility.
The shy boy from Limousin is developing into a Rolls Royce of a player.
Do you think Koscielny is ready to be Arsenal's key player in 2013/14? Let us know below.