WWE Worst of the Week: Stephanie, Vince and More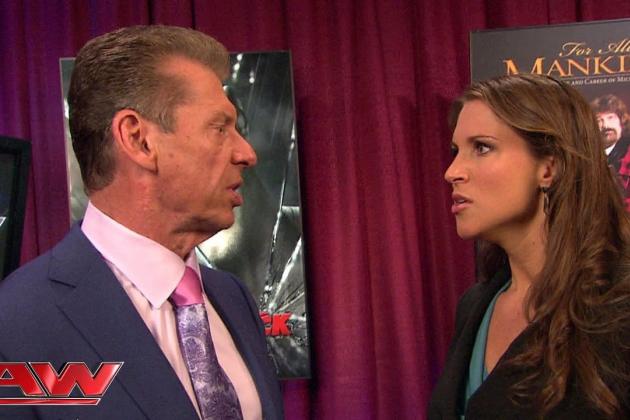 photo via youtube.com
Are you ready for Payback?
I hope so, because WWE sure wasn't. The company announced most matches for the pay-per-view just this past week. Somebody must have been too busy writing comedy skits for fake concussion man and his boss/father in law, and his boss/wife.
It's too bad that none of them are actually going to be on the pay-per-view.
Also this week, we find out Fandango is out of action, the secondary champions both lost non-title matches, Curtis Axel was possibly demoted to Intercontinental level and who Kaitlyn's secret admirer was.
Well, at least the Bray Wyatt videos were still pretty awesome.
Did this all lead to some entertaining TV? Read on to find out, as we relive WWE's worst of the week.
Begin Slideshow

»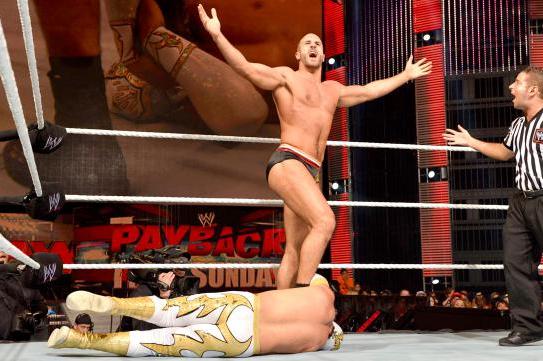 photo via wwe.com
On Raw, Antonio Cesaro defeated Sin Cara. Zeb Colter sat in on commentary talking up the evil foreigner. It looked like it may have been headed somewhere.
Instead, Cesaro was used to job to Sheamus on main event, and then once more for good measure on SmackDown.
Recall back to a few weeks ago. On the May 6 edition of Raw, we saw Cesaro defeat Zack Ryder after months of him jobbing to everyone. Cesaro dominated the match, and then cut a promo about how there was no one left for him to face.
It appeared that WWE was going to get serious about him again.
Instead, it was all a tease. How did things end up? He jobbed to Randy Orton twice within the next week.
What a coincidence.
In a Razzie Award worthy moment, Stephanie McMahon tried to convince her husband Paul not to beat up her father because he's "not getting any younger."
After watching, it's hard to judge who was the worst actor in this scene, as both of them were truly awful. It was almost as if they were competing to see which one of them could bungle their lines more.
Now, try not to make any sense of this story, and it will only hurt.
Remember when Triple H became COO and took over from McMahon? Apparently his father-in-law still has more power than him. His wife may also. What real power does Vickie Guerrero have? Brad Maddox? Teddy Long? Booker T? With their powers combined, can they summon Captain Planet?
For some reason Hunter can't book himself to wrestle, even though the current power structure has never been explained. Imagine watching Dexter, and on one show he suddenly becomes the Chief of Police. Then, two episodes later he's back to his old job with no explanation.
No other TV show would disregard its viewers the way that WWE does, and then expect its fans to like it.
Anyway, WWE tried its best to counter the NBA Finals, and the best it could do was revolve the show around the McMahons' never-ending soap opera that's been going on since 1998.
But now, there's no Steve Austin or Rock to play off of to make it entertaining. It's just McMahon vs. McMahon vs. McMahon.
Who cares who wins?
However, this segment wasn't the worst of it...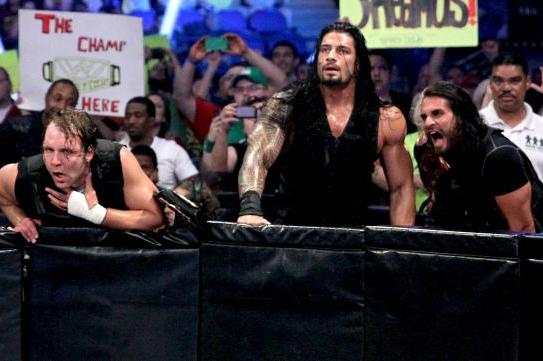 photo via wwe.com
For the first time ever (well, not counting their DQ loss to John Cena of course), the Shield lost in a six-man tag match.
This occurred on SmackDown with no buildup. This also means that basically no money was made from it. WWE didn't give the fans any reason to believe that this was the night the group would finally lose.
The match just felt like any other in the never-ending series of matches between The Shield and Team Hell No. Sure, the pop at the pinfall was huge, but imagine how much more it could have been had this been built up properly.
Oh well, there's always the next time that WWE actually brings in three talented young guys, pushes them correctly and lets them go undefeated for months.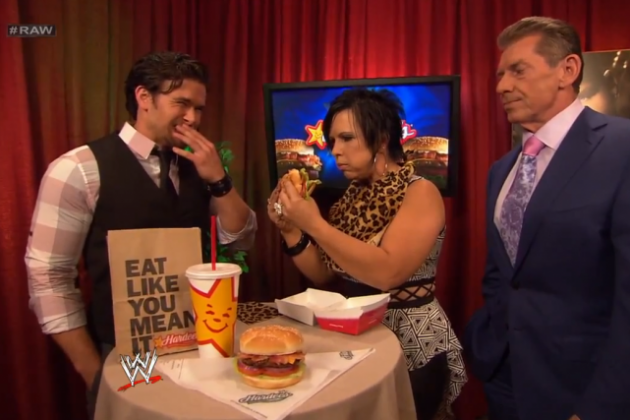 photo via withleather.uproxx.com
Instead of just coming out and saying that Vickie is overweight like the WWE used to do, it just had her eat three hamburgers instead.
It was much more subtle this way. Maybe it was too subtle, as Vince McMahon had to lay out this line on her: "If you think as much as you eat, you'll come up with the right answer."
Yes, because any woman in the WWE who eats a hamburger is disgusting in the company's eyes. Remember when seeing Vince McMahon on TV used to mean something? Now he's at the level of shilling hamburgers.
Sadly, this wasn't the end of the Thickburger Throwdown.
On SmackDown, Teddy Long was about to get his hands on one before he was interrupted by Dolph Ziggler and company. Before Long could eat it, Big E. Langston grabbed it from him. Teddy was devastated that his $5 burger was taken from him. He looked like his dog was run over.
Too bad he didn't just eat the other uneaten burger that was still on the table! Oh, and JBL also ate a burger, too, and wouldn't give Michael Cole the other one. This is probably the fifth time WWE has pulled that joke.
And lastly, why is the Hardee's Thickburger presenting matches? More importantly, why did the sandwich choose Curt Axel vs. Wade Barrett to sponsor? That's something a ham sandwich would do, not a Thickburger.
Steph and Paul performed double duty on Worst of the Week, as not only were they involved in multiple terrible segments, but they also seemed to forget they had a pay-per-view to promote.
Could this family ridiculousness not have waited another week? How did any of this help put heat on Curtis Axel, who was involved at the start of the story?
Recall back to a few weeks ago when Raw tried to get real.
Hunter had a concussion and couldn't go on; the show went off the air in dramatic fashion. As of now, the payoff to all of that TV time was a hugging comedy segment. You know, like the one that Kane and Daniel Bryan performed months ago.
This segment also showed off Vince's nepotism when he told HHH that no one in the world has accomplished more in the WWE than he has. Sure, plenty of other guys have made more money for the company and helped increase ratings more, but no one else has married his daughter. So he does have that accomplishment going for him.
At the very least, they should have done another take on this one. If it was live, then maybe the McMahons should consider taking some acting classes.
At this point, they're not good enough to be the stars of a Hardee's Thickburger commercial, let alone a national TV show.
Well, that's all for this week! Agree? Disagree? What was your worst moment of the week? Sound off below, and thanks for reading.