Who's Hot and Who's Not on the PGA Tour Ahead of the U.S. Open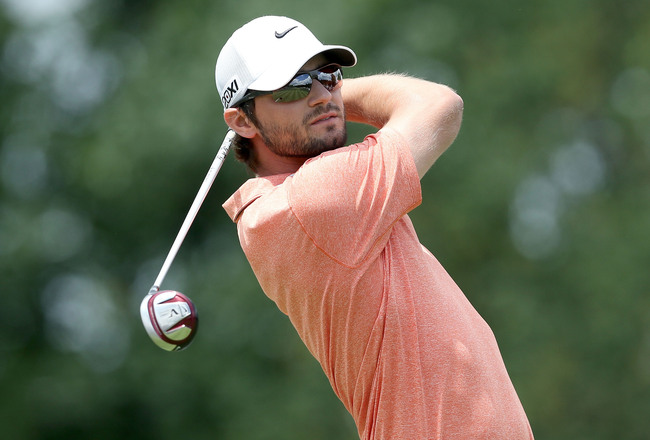 Andy Lyons/Getty Images
Tiger Woods would have been at the head of the Hot list had he not putted like an 18-handicapper on Jack's greens at the Memorial Tournament.
Instead, Woods necessarily finds himself in "Not Hot" land, thanks to a third-round opening-nine 44 at Muirfield Village.
Who else is hot? Those at the opposite end of the leaderboard from Tiger at Memorial, for one.
Who's not?
Read on to find out!
Hot: Kyle Stanley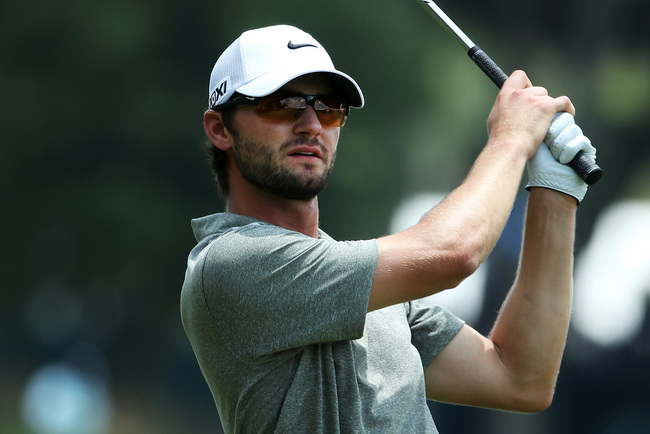 Richard Heathcote/Getty Images
Throwing out his missed cut at the Crowne Plaza Invitational at Colonial, Kyle Stanley has played some pretty solid golf since the end of April. The Clemson alum finished third at the Zurich Classic of New Orleans then tied for sixth at the Wells Fargo Championship.
He had a legitimate chance to win the Memorial Tournament. However, a back-nine 38 doomed the young golfer, and the two-stroke deficit with which he began the day was ultimately too great.
Stanley began the year in unimpressive fashion, inspiring discussion as to whether his decision to jump ship (from Titleist to Nike) was a good one. Recently, though, he's been on form.
Unfortunately, Stanley might not make the U.S. Open field. The golfer fell short in sectional qualifying and will need to remain inside the top 60 (currently 59th) of the Official World Golf Ranking if he wants to tee it up at Merion.
Not: Tiger Woods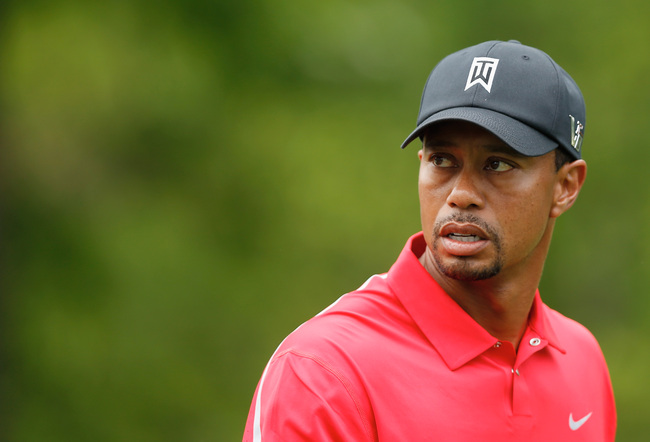 Scott Halleran/Getty Images
Sure, Tiger Woods pieced together an even-par 72 in the final round of the Memorial Tournament (which included a triple bogey on the 12th hole).
However, it is Tiger's third-round 79 that lands him on the "Not" side of the ledger. Ditto his second-round 74 and his second-worst putting performance in the strokes-gained putting era (according to PGATour.com).
One bad week shouldn't sink our expectations for the world No. 1 entering the season's second major. It is impossible, however, for prognosticators to feel as confident about the state of his game as they did following his Players Championship win.
Hot: Matt Kuchar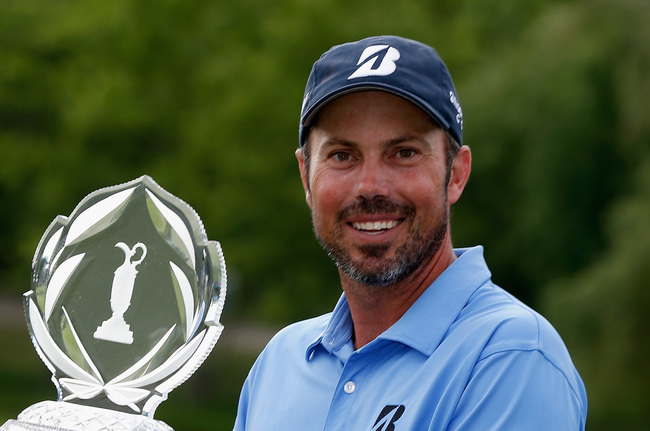 Scott Halleran/Getty Images
A general rule: If, when browsing for recent images of a PGA Tour golfer, the first images in a chronological search show him with trophy in hand, he is likely hot.
Such is the case with Memorial Tournament winner Matt Kuchar.
Beyond his convincing tee-to-green performance at Muirfield Village, however, Kuchar is the hottest golfer in the game at this particular moment. The native Floridian finished second at the Crowne Plaza Invitational, and he's made every cut since his top-10 finish at the Masters in April.
Not: Rory McIlroy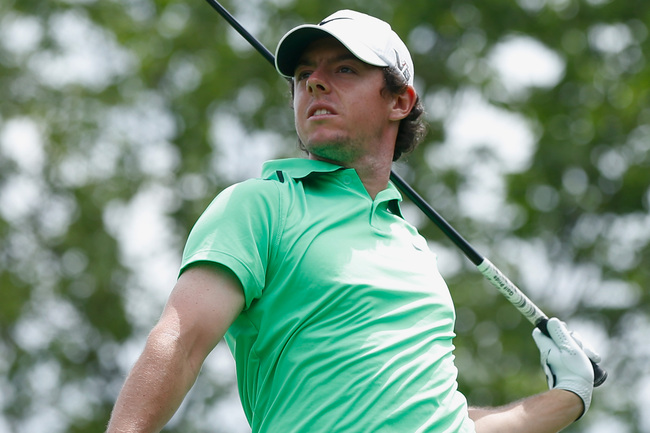 Scott Halleran/Getty Images
Yes, Northern Ireland's favorite golfing son has improved since the dark days after the Honda Classic. His play, however, is still falling short of the lofty expectations we hold for the golfer as a result of his torrid finish to the 2012 season.
Entering the Memorial Tournament, McIlroy had been heading in a positive direction. He followed a tie for 10th at the Wells Fargo Championship with a tie for eighth at the Players Championship prior to stepping onto Jack Nicklaus's Ohio masterpiece.
At Muirfield Village, McIlroy opened with 78 and only made the cut by the narrowest of margins. His weekend rounds of 75 and 72 did little to quell the doubts that sank in after his first-round performance.
Hot: Adam Scott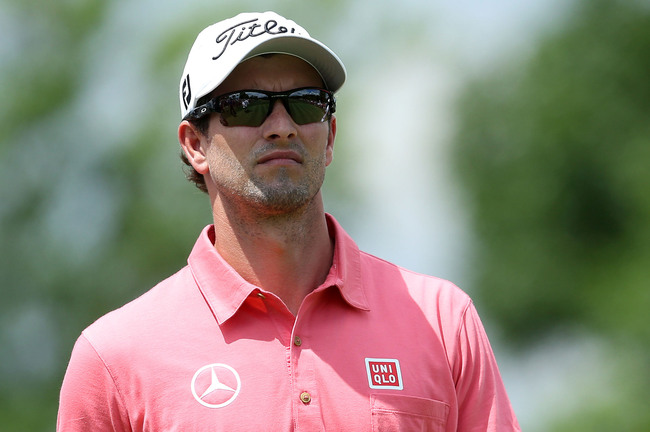 Andy Lyons/Getty Images
Since winning the Masters, Adam Scott has played two tournaments, doing well in both. He finished tied for 19th at the Players Championship and tied for 13th at the Memorial.
Scott had a good season going before his first major victory. With that win, though, he vaulted forward in every formal and informal gauge of the game's best. He's continued his strong play since the Masters, and he heads into the U.S. Open (where he now has a five-year exemption thanks to his win at Augusta) poised for a solid showing.
Not: Sang-Moon Bae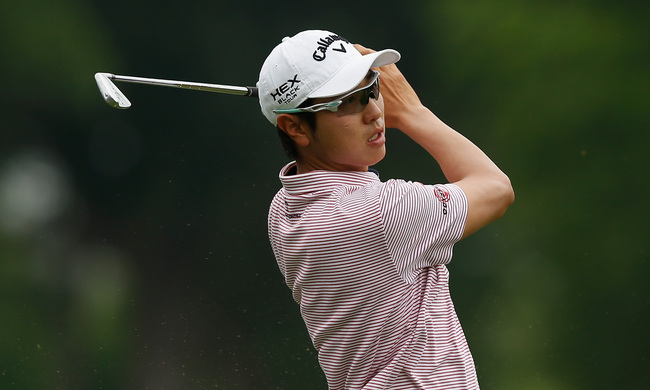 Scott Halleran/Getty Images
Since his win at the HP Byron Nelson, Sang-Moon Bae is experiencing something of a letdown. He followed up his first-place finish with a tie for 76th at the Crowne Plaza Invitational at Colonial. At the Memorial, he turned in rounds of 77 and 78 to miss the cut by a considerable margin.
Perhaps he left his heart in Irving, Texas, because Bae's game has gone cold since winning Byron's tournament.
Hot: Boo Weekley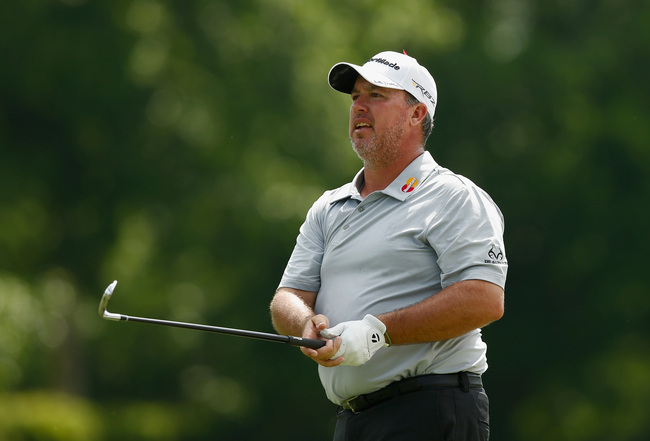 Scott Halleran/Getty Images
The PGATour.com player of the month, Boo Weekley, like Matt Kuchar, won in his last start. Although he didn't play in the Memorial Tournament, Weekley's win at Colonial necessarily makes him a "Hot" golfer.
Whether the 39-year-old Floridian can continue his winning play, he is in excellent form at the moment. And, as he's moved inside of the top 60 of the Official World Golf Ranking, he'll be bringing both his singular personality and ball-striking ability to Merion.
Not: Vijay Singh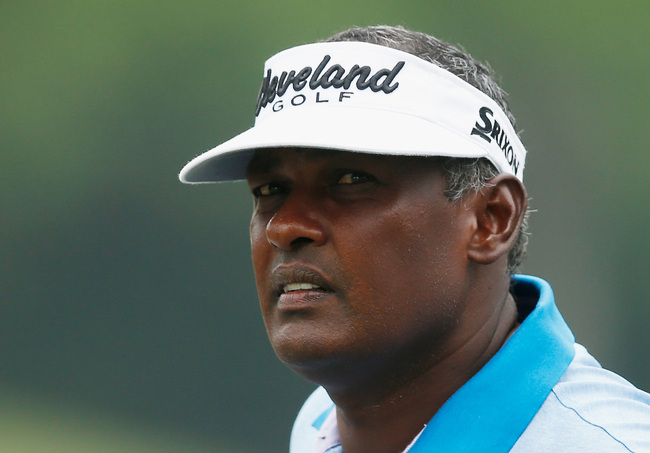 Scott Halleran/Getty Images
Lost in the drama of deer antler spray is the fact that Vijay Singh's game (perhaps not surprisingly) hasn't been very good lately.
He's missed four of his last five cuts and finished tied for 80th at the HP Byron Nelson. Further, Singh began the year 89th in the Official World Golf Ranking and has fallen to 136th.
A player who was once ranked first in the world, Vijay is in danger of not even being the best golfing Singh in the world: Jeev Milka Singh is presently positioned 138th and could easily move ahead of the Fijian.
Hot: Scott Stallings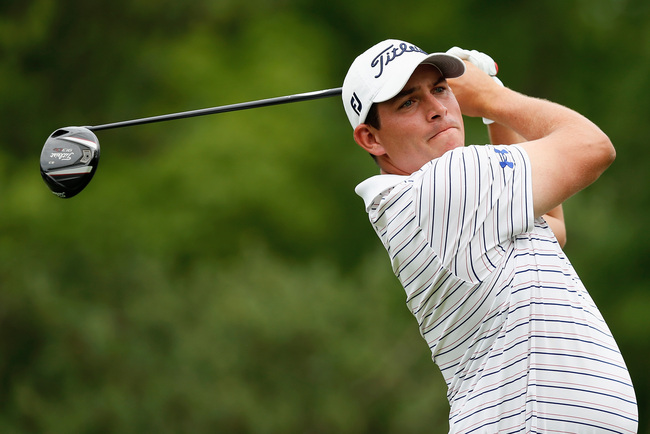 Scott Halleran/Getty Images
The hottest player on the course during the final round of the Memorial Tournament wasn't Matt Kuchar. Rather, it was Scott Stallings.
Stallings, who had missed four cuts in a row heading into the Crowne Plaza Invitational at Colonial managed to put four quality rounds together to finish tied for fourth. At Muirfield Village, Stallings fired a final-round 67 to finish tied for fourth for a second tournament in a row.
Not: Guan Tianlang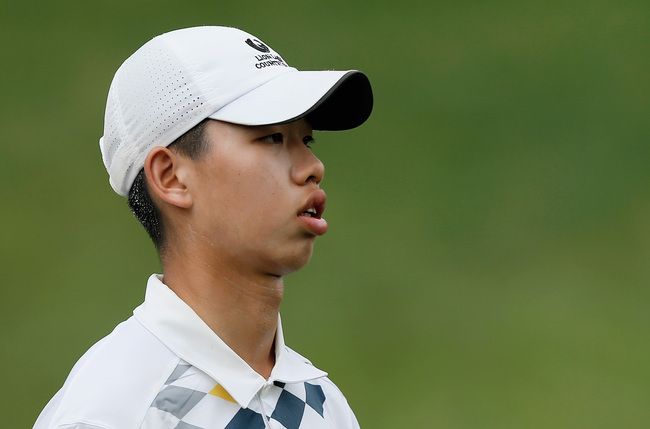 Scott Halleran/Getty Images
Guan's parents' decision to allow him to continually accept sponsors' exemptions isn't looking so hot, at the moment.
Rather than progressing through the junior ranks, an approach that worked well for both Rory McIlroy and Tiger Woods, Tianlang is gobbling up sponsors' exemptions at a rapid rate, and the 14-year-old is finally turning in the scores we expected from him.
The enchantment of his tie for 58th at the Masters having long since faded, Guan Tianlang has played two events within the past month on sponsors' exemptions: the HP Byron Nelson and the Memorial Tournament. In both events, he missed the cut badly.
It's time for Guan and Co. to rethink their approach.
Keep Reading