WWE Money in the Bank 2013: Early Prediction for Money in the Bank Match Winners
Photo by: thewrestlingjournal.blogspot.com
WWE has used the Money in the Bank match to elevate talent into the main event picture with one big victory. CM Punk, Edge, Daniel Bryan and Dolph Ziggler are former winners who were catapulted to the top.
This year, there are a lot of Superstars who could reach that spot with a victory. Some are newcomers like Curtis Axel, while others have been around for years like Cody Rhodes. This list will include legitimate contenders, not Superstars like JTG and Yoshi Tatsu.
The potential winners will be broken up into three categories—possible, but maybe next year, safe bets and dark horses. With that being said, let's get started.
Begin Slideshow

»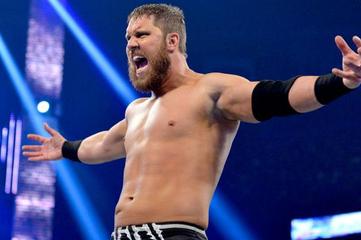 Photo by: WWE
These Superstars are on the cusp of breaking through the proverbial glass ceiling and into the main event. They could win this year, but waiting until next year would benefit their careers in the long term.
Curtis Axel: As Paul Heyman's newest client, Curtis Axel is getting a big push. However, winning a Money in the Bank briefcase two months after his debut would be too much, too soon. Having count-out victories over John Cena and Triple is one thing. Having a guaranteed WWE or World title shot is another. It looks like he will continue his program with Triple H, which isn't a bad thing as long as Triple H puts the new star over. I think he'll be a favorite in 2014, but he's not ready right now.
Antonio Cesaro: Antonio Cesaro was the longest-reigning United States champion of the last four years. Yet you wouldn't know that based on how he was booked. Last year, many thought Cesaro was a favorite to win Money in the Bank, but he won the United States title the next month. WWE could be booking him like other previous winners—lose a lot, then win the briefcase but keep losing. If WWE wants fans to take Cesaro seriously as a future champion, it needs to push him and let him win on television.
Damien Sandow: WWE seems confused with what it's doing with Team Rhodes Scholars. One week they are a team, the next they are competing in singles action. Although I'm a fan of Team Rhodes Scholars, I would love to see WWE get behind Sandow as a singles competitor. He has a great gimmick as the cocky, intelligent know-it-all. He would make a great heel World champion. However, Sandow's constant losing is hurting his chance at climbing out of the midcard. By this time next year, we should be talking about Sandow as a champion in the near future.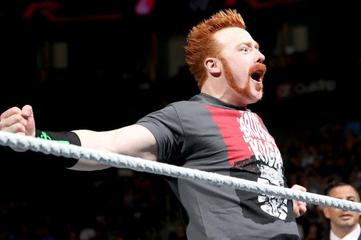 Photo by: WWE
These Superstars haven't held the WWE or World titles in a while (or not at all) but wouldn't surprise fans if they won the briefcase. A win would give them a reason to challenge for a title without entering a feud.
Sheamus: It's been a long time since Sheamus held the World title. He's been dealing with The Shield and Mark Henry in the meantime. He's got the star power to be champion again, but he's floundering on Raw and SmackDown. Having Sheamus win Money in the Bank will be a change of pace because not many faces do. He's a mainstay on WWE television and gets a pop every time his music hits, which is why he is a safe bet as a potential Money in the Bank winner.
Randy Orton: Randy Orton is in the same boat as Sheamus: He's always on TV, but it's never in a meaningful storyline. His reactions are getting stronger each week. In a recent interview with Busted Open satellite radio (h/t Prowrestling.net), he said the more he gets over as a babyface, his turn will be that much bigger, and I agree. Winning Money in the Bank could be the catalyst for his heel turn. It will be something new for Orton and something fresh for the WWE Universe.
Ryback: Ryback is competing for the WWE Championship at Payback. The odds of him winning the Three Stages of Hell match are small. However, the odds of him winning Money in the Bank are high. It will give him another opportunity to stay in the main event and challenge for the WWE title. It's been a rocky year for Ryback with the consecutive pay-per-view losses, but winning a briefcase will erase all that. He needs this win more than any other Superstar.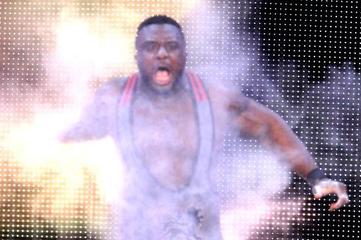 Photo by: WWE
These Superstars could surprise fans with a win. They will be a fresh face in a stale main event picture.
CM Punk: CM Punk is making his long-awaited return to the ring at Payback against Chris Jericho. After the match, where does Punk go next? He belongs in the main event. He belongs as the WWE champion. Punk's already won Money in the Bank two times. The previous wins were to establish him as a main event star. This win will be to get him back into the title picture. Punk did just finish a 434-day reign as champion, but right now he's the only threat to John Cena's title.
Cody Rhodes: The other half of Team Rhodes Scholars is getting a decent push. He's being featured in singles action against top stars like Sheamus and Randy Orton. He has great in-ring skills, is good on the mic and has a nice gimmick. All he needs is a shot at the champion. Money in the Bank is his chance. The World title picture could use some new faces and many have wanted Rhodes in the hunt for a while now. Whether it's against Dolph Ziggler, Alberto Del Rio or someone else, Rhodes will be a good foe for the World champion.
Big E. Langston: It looks like WWE is laying the foundation for a Big E. face turn. AJ accidentally cost him a match last week when she exposed a turnbuckle. She then proceeded to yell at him after the match. I think it's too soon for the turn, as WWE should have Langston and Ziggler together for the rest of the year. However, winning the briefcase will speed up the turn, as Ziggler would be paranoid that Langston could cash in on him. Langston worked as a face down in NXT and could show that side of him on the main stage.
Christian: It's been almost a year since the WWE Universe saw Christian. He is medically cleared to wrestle, but creative is waiting for the right storyline. Money in the Bank is that storyline. He could return as a mystery participant and win the briefcase. He's had two combined World title reigns totaling 30 days. He deserves one more title shot. A feud between Christian and Dolph Ziggler would provide fans with some really good matches.