Projecting 2013-14 Stat Lines for Each of Philadelphia Flyers' Top Stars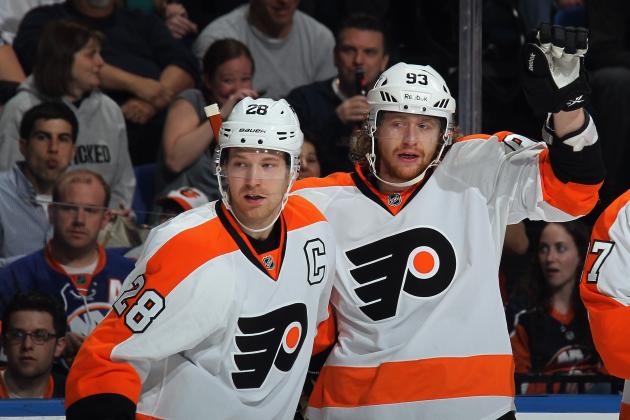 Bruce Bennett/Getty Images

The Philadelphia Flyers' stars will be looking to elevate their play and lead the team back into the postseason.
Many of these elite players have the potential to post impressive stats, possibly league-leading stats, but only if the Flyers can play as a consistent unit for an entire season.
Philly's stars can determine games, seasons and championships, and the team will be depending on such players to rise to the occasion. Here are the projected stats for the Flyers' top stars next season.
Begin Slideshow

»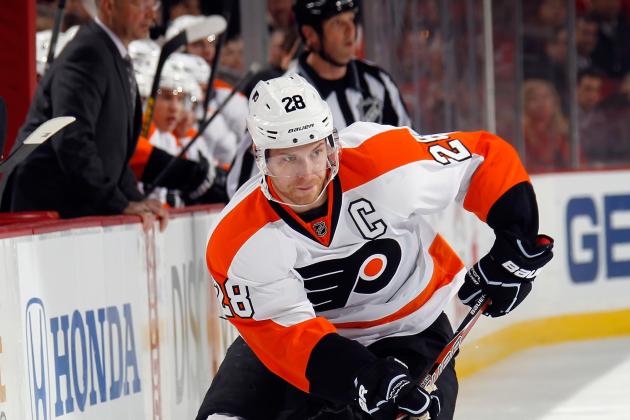 Bruce Bennett/Getty Images

Claude Giroux is the captain and best all-around player on the Philadelphia Flyers.
Last season, he led the team in total points (48) and assists (35) through 48 games. Giroux proved to be a playmaker, and he proved that the offense begins with him.
Giroux will not only have plenty of scoring opportunities on special teams, but he will also have the luxury of playing a full season with Jake Voracek, Wayne Simmonds and Scott Hartnell. He has the potential to post MVP numbers next year.
Here is Giroux's projected stat line and bonus stat:
82 GP, 32 G, 68 A, 100 PTS, 5 SHG (short-handed goals)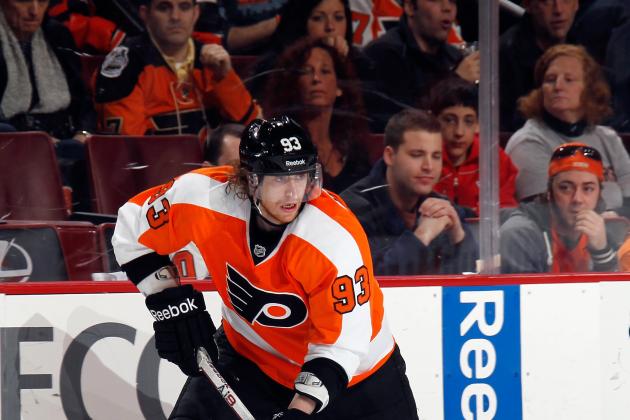 Bruce Bennett/Getty Images

Jake Voracek thrived in 2013, leading the Flyers in scoring with 22 goals in 48 games.
Many have criticized the young forward for not taking enough shots, including CSN's Tim Panaccio, who claimed, "The constant complaint about Voracek had been his reluctance to shoot the puck, preferring to pass. Without question, he's a gifted player who sees the ice and finds open shooters."
But the 23-year-old did not hold back this past season, taking more shots on goal per game and scoring a career high. He's young, extremely talented and will only improve his play.
Here is Voracek's projected stat line and bonus stat:
80 GP, 40 G, 30 A, 70 PTS, 10 PPG (power-play goals)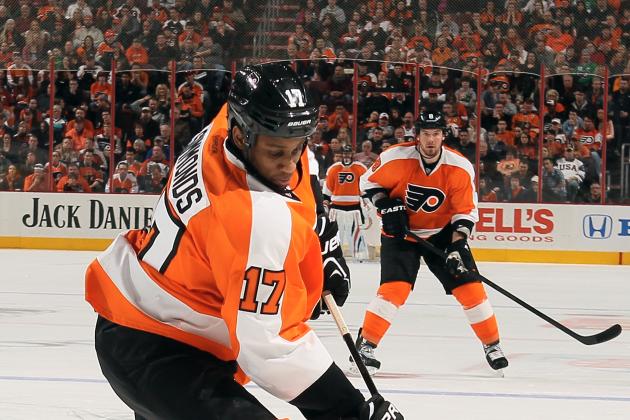 Elsa/Getty Images

Wayne Simmonds revealed flashes of greatness last season, specifically with his tremendous play in the month of February, totaling six goals and five assists in 12 games. He finished the year with 15 goals and 17 assists.
His incredible play early in the season slowed as the season progressed, but Simmonds proved to be a gritty, integral part of the Philadelphia Flyers special teams and offense.
Here is Simmonds' projected stat line and bonus stat:
81 GP, 25 G, 20 A, 45 PTS, 112 PIM (penalty minutes)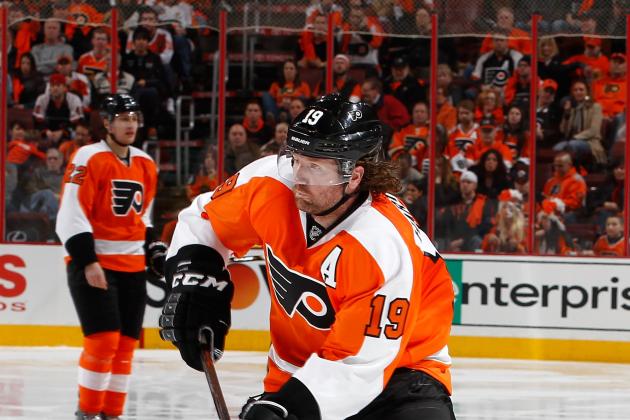 Jeff Zelevansky/Getty Images

Scott Hartnell scored only eight goals last season through 32 games and not since his rookie campaign in 2000-01 has the veteran forward scored fewer than 10 goals in a year. Granted he missed a month of play due to injury, so Hartnell was unable to reach his full stride during the season.
The energetic and ferocious player will be looking to bounce back next season and find his groove. Hartnell possesses a ton of talent and potential, this all proven by his team-leading 37 goals in 2011-12.
He will require help from all his future linemates—whatever line he plays—to set up goals and collect rebounds in front of the net. Hartnell needs to focus on banging in front of the goal and creating havoc for opposing netminders and defenders.
Here is Hartnell's projected stat line and bonus stat:
82 GP, 27 G, 28 A, 55 PTS, 12 PPG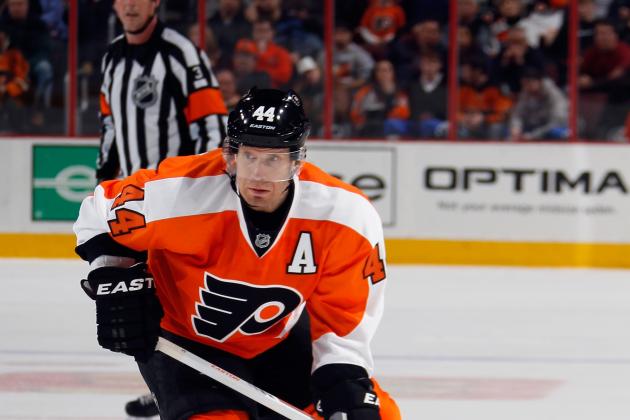 Bruce Bennett/Getty Images

Over the past six seasons, Kimmo Timonen has been the most consistent player for the Philadelphia Flyers.
He is a dependable blueliner, though he's lost a step or two, and his offensive contribution has been quite impressive over the years. Last season, the veteran defender scored five goals and 24 assists, which was tied for second on the Flyers.
Timonen may be playing his final season in the NHL, and he will likely leave everything on the ice. He will tutor the young players, lead the veterans and win over the home crowd. He is a special teams magician and locker room gem, who is quietly the team's leader.
Here is Timonen's projected stat line and bonus stat:
75 GP, 5 G, 37 A, 42 PTS, 15 PPA (power-play assists)