Syracuse Basketball: The 5 Best Single-Game Performances in Orange History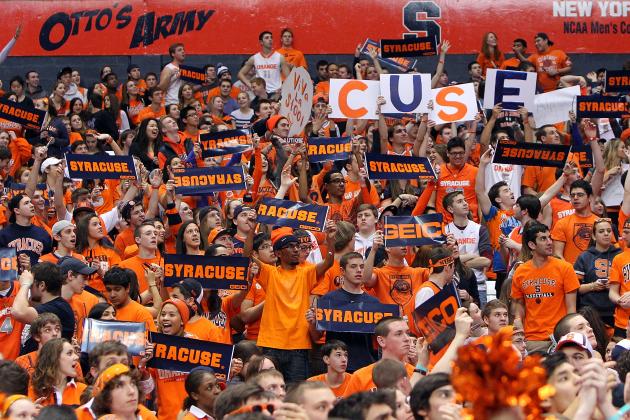 Nate Shron/Getty Images

Syracuse basketball is one of the most prestigious programs in college sports, and it's had its fair share of incredible performances over the years.
Stars like Dave Bing, Gerry McNamara and Carmelo Anthony have put on shows for Syracuse fans, but there are five single-game showings that stand above the rest.
Let's count down those five performances.
Begin Slideshow

»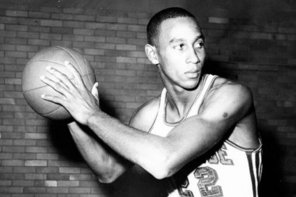 Courtesy The Post-Standard
It was just another night for Dave Bing on Dec. 28, 1965. His Orange played the Vanderbilt Commodores on a neutral court, and he had a pretty big impact on the game.
He already had nine 30-point performances under his belt, and two 40-point games, but on this night he would surpass all of those games.
Bing started off hot and never looked back, dropping a career-high 46 points on 16-of-31 shooting from the floor and 14-of-17 at the charity stripe.
At the time it was a new Syracuse record for points in a single game by one player, and the record stood for six years until Bill Smith one-upped him by dropping 47 on Lafayette in 1971.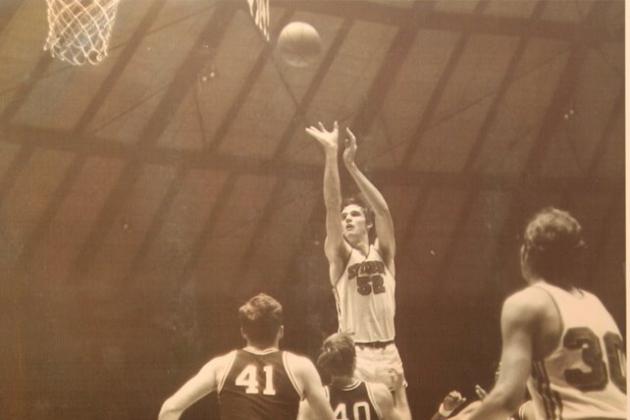 Courtesy Rankopedia
Bill Smith didn't just one-up Bing in terms of scoring for the all-time record, but he also one-upped him on this list.
As I said before, Smith dropped 47 on Lafayette in 1971. He did so on 17-of-23 shooting from the floor and 13-of-19 shooting from the line.
Smith was simply on fire that night, and he still holds the team's scoring record.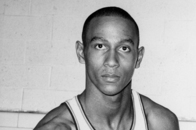 Courtesy Replay Photos
Making his second appearance on this list, Bing's triple-double against Northwestern on Dec. 29, 1965 was his third, and it was a thing of beauty.
Bing could do no wrong on that night, going for 25 points, 10 rebounds and 11 assists.
I could have made an entire list about Bing's greatest performances, but this was definitely his best.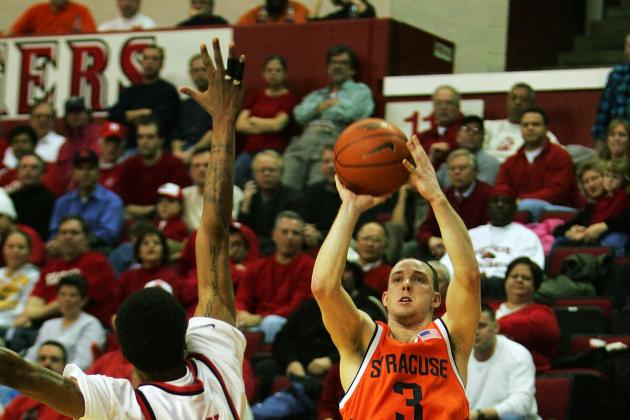 Ezra Shaw/Getty Images

Gerry McNamara might be the best sharpshooter in Syracuse history, and he had a knack for playing his best when it matters most.
While his performances during the 2006 Big East tournament were the stuff of legend, his best single-game performance came in the 2004 NCAA tournament against BYU.
G-Mac went for 43 points on this night, shooting 11-of-17 from the floor, including 9-of-13 from three.
McNamara simply could do no wrong, and he led the Orange to an 80-75 victory over the Cougars.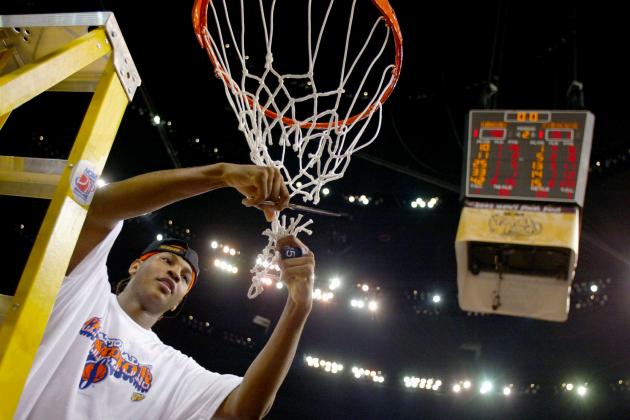 Craig Jones/Getty Images

The 2003 NCAA tournament championship game remains the single biggest game in Syracuse history, so it's fitting that the best performance in school history would come from the most talented player in school history on the biggest stage in school history.
Carmelo Anthony led the team through the tournament, and he capped it all off by narrowly missing a triple-double.
Anthony led the team in points (20), rebounds (10) and assists (seven) in the title game, and finished three assists shy of just the 10th triple-double in school history.
Anthony's big game couldn't have come at a better time, and it remains the best single-game performance in the history of the program.