New York Rangers' Best Sales Pitch for Each Top Free-Agent Target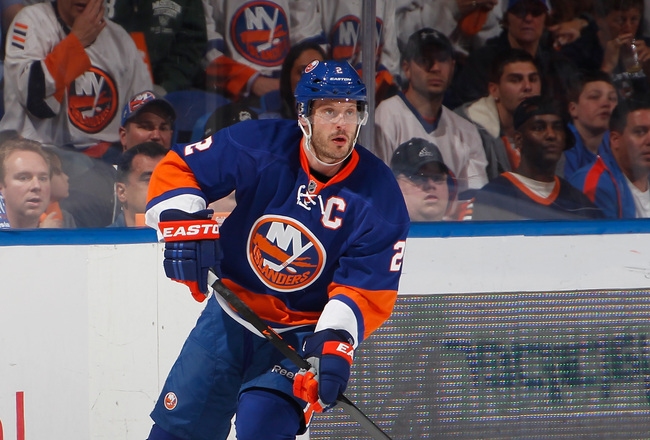 Paul Bereswill/Getty Images
The New York Rangers need to use free agency to bring in some help and improve the roster.
They need help for the power play, offensive depth and a crease-clearing defenseman.
While this free-agency class is not elite, and there is no franchise-changing player, some really good players are out there.
Who should the Rangers target? And what is their best sales pitch for each top free-agent target?
Read on to find out.
Mark Streit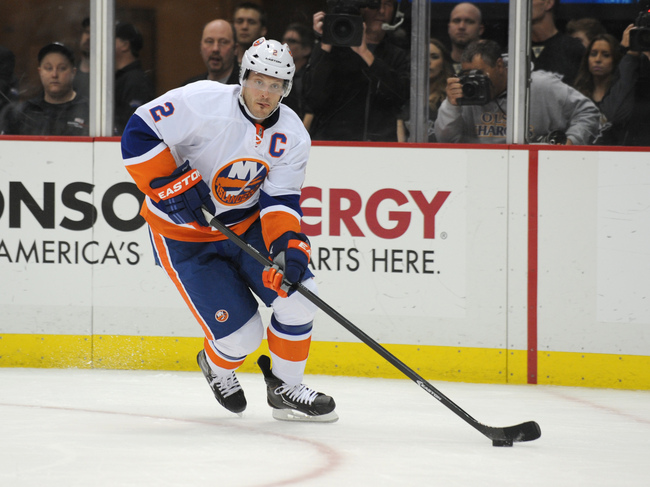 Vincent Pugliese/Getty Images
The Rangers' power play was beyond awful this season. In the postseason, they converted on just four of their 44 chances. Their failure to do so is a big reason why they were eliminated.
The Rangers are in dire need of a power-play quarterback, someone who can dish the puck to players in open ice. The best person on the free-agent market for that role would be Mark Streit.
Streit, at 35, is not as good as he used to be. But he's still good on the man-advantage. This season, he had 11 power-play points. The season before, he had 23 power-play points.
He excels at bringing the puck into the zone, which the Rangers had a lot of trouble with, especially during the postseason. He's an excellent passer and has a nice, heavy shot.
In addition, Streit has turned down the Islanders' best offer, according to Arthur Staple of Newsday:
Just filed to @newsdaysports: sources say #Isles captain Mark Streit will not return. Turned down team's best offer, will hit open market.

— Arthur Staple (@StapeNewsday) June 4, 2013
The pitch to Streit is simple. All the Rangers have to say is, "you will be the power-play hero." It's that simple. Streit is the key the Rangers need to take an abysmal power play and turn it into something respectable.
On a one-year deal, Streit can come in, help the power play reach its potential and potentially help the Rangers make a long playoff run.
Not bad.
Bryan Bickell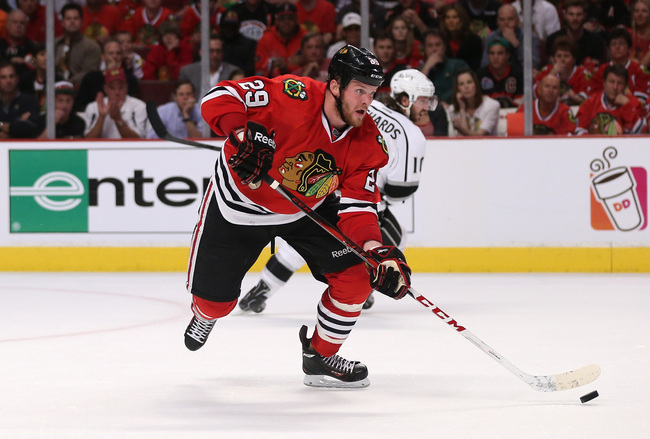 Jonathan Daniel/Getty Images
Bryan Bickell is having an outstanding postseason. The rugged winger has seven goals and nine points in 15 playoff games.
In the regular season, Bickell played well, too. He scored nine goals and had 14 assists.
Bickell is a tough forward. He's physical; he will hit, drop the gloves and fore-check. He also has the ability to put the puck in the net.
These are the type of players the Rangers need. Bickell would give the Rangers a lot of depth, as well as being able to screen the goalie in front.
Bickell made just $600,000 this year, according to CapGeek. He can expect a large increase in salary.
The Rangers can make a simple, but effective pitch: Show Bickell the money. He's worth probably $4 million a year, if not more. The Rangers need his grinding, tough physical play. They should be willing to pay for it.
Rob Scuderi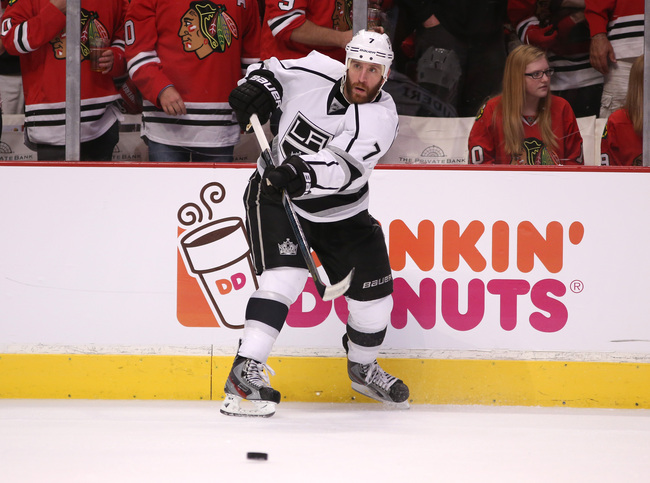 Jonathan Daniel/Getty Images
The Rangers need a crease-clearing defenseman. Enter Rob Scuderi.
Scuderi, a seasoned veteran with two Stanley Cup victories, is not flashy, but that's what the Rangers need. He won't put up too much offense, but he'll bang in the corners and clear the crease in front of Henrik Lundqvist.
Scuderi isn't afraid to sacrifice his body—as evidenced by the 30 hits and 66 blocked shots he had this season.
He probably won't cost too much, and the pitch is simple: Scuderi, from Long Island, will get a chance to go home.
A one-year deal should suffice, and he could represent a significant upgrade on the blue line.
David Clarkson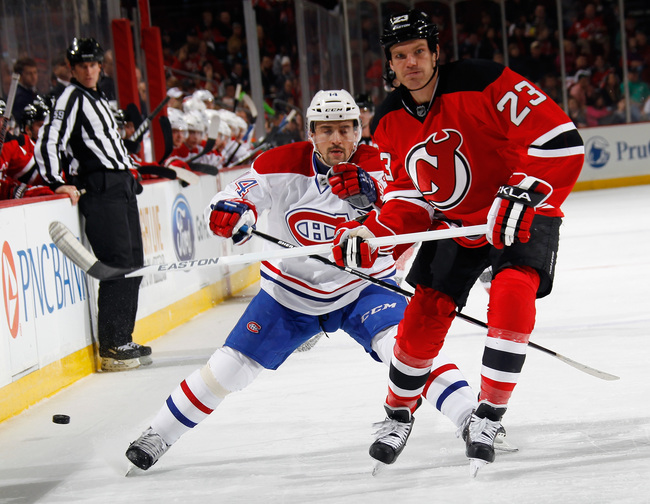 Bruce Bennett/Getty Images
Rangers fans may not like David Clarkson, but there's no denying his talent.
Clarkson scored 15 goals this season and had 30 a year ago.
He's a pest. He's willing to throw the body, set up in front of the crease and generally wreak havoc out on the ice.
The Rangers need more players like that. Clarkson would fit perfectly on a line with Ryan Callahan—the two would create so many scoring chances just with their energy.
It will be hard to pry Clarkson away from the rival Devils. But the pitch is simple: The Rangers, as currently constituted, have a better chance of winning the Stanley Cup in the next few years than the Devils.
If Clarkson wants to win, he would be wise to sign with the Rangers.
Keep Reading

New York Rangers: Like this team?