UFC on Fuel 10: Predictions You Can Take to the Bank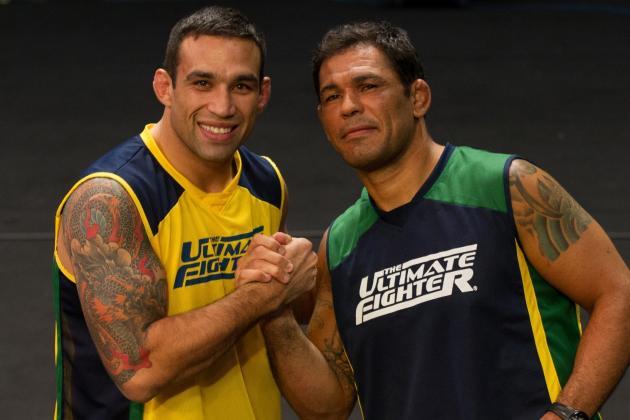 Photo: UFC.com
On Saturday night, the Zuffa crew returns to Brazil for UFC on Fuel TV 10. It's a card full of native talent, which is headlined by submission specialists Fabricio Werdum and Antonio "Minotauro" Nogueira.
Not only will fans witness that blockbuster battle of heavyweights, but also the crowning of a new Ultimate Fighter: Brasil champion.
Anything can happen in the unpredictable world of mixed martial arts; however, here are seven predictions for UFC on Fuel TV 10 that you can take to the bank.
Begin Slideshow

»
Joe Nicholson-USA TODAY Sports

In December, Raphael Assuncao stepped up to take on the highly regarded Mike Easton on less than three weeks notice. It proved to be a great decision, as the 30-year-old picked up the biggest win of his 22-fight career.
The win was the third in as many attempts for Assuncao, who has been flawless since dropping down to to the bantamweight division.
On Saturday, Assuncao meets the criminally underrated Vaughan Lee on the Facebook preliminary card. While Lee presents a challenge for any fighter at 135 pounds, Assuncao has recently shown himself to be a star to watch in the division.
Expect the fight to be an entertaining scrap, but the only way that Assuncao vs. Lee will end is with a Brazilian arm raised.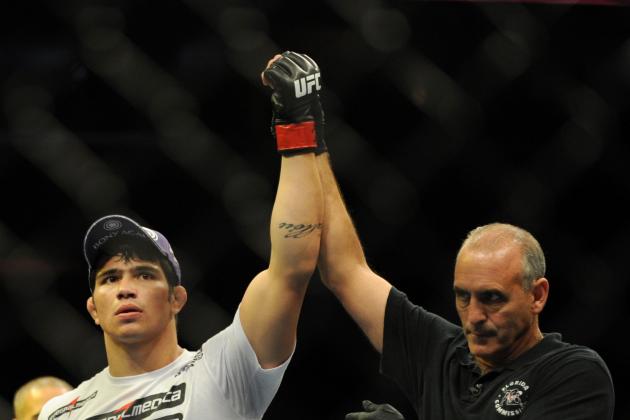 Steve Mitchell-USA TODAY Sports

In 2010, Jason High had a one-fight stint in the UFC, where he lost a decision to Charlie Brenneman. Since that time, "The Kansas City Bandit" is 7-0 and has earned wins over Quinn Mulhern, Jordan Mein and Hayato Sakurai.
After more than three years away from the Octagon, High returns on Saturday. Originally, he was expected to meet Ildemar Alcantara, but he was moved to a main-card fight against Erick Silva when Silva's original opponent, John Hathaway, was forced from the card.
While this fight provides High with a high-profile opportunity to prove his value in the ultra-competitive welterweight division, a matchup with Silva is generally bad for your health.
It's doubtful that High makes it out of the second round. Barring a moronic disqualification from a referee, it's a certainty that High leaves with a loss on Saturday night.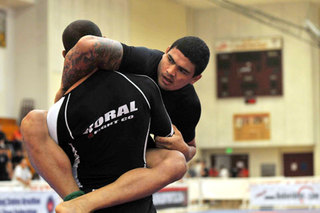 Photo: Tatame
The best way for any independent fighter to grab the attention of Joe Silva is by whooping up on someone who used to hold a UFC contract.
Grappling ace Antonio Braga Neto currently holds wins over UFC veterans Brock Larson, Maiquel Falcao and Ultimate Fighter Brasil winner Cezar Ferreira.
On Saturday, Neto will use his impressive grappling to get the best of Anthony Smith on the Facebook prelims. Smith fell to fellow jiu-jitsu specialist Roger Gracie on the final Strikeforce card earlier this year.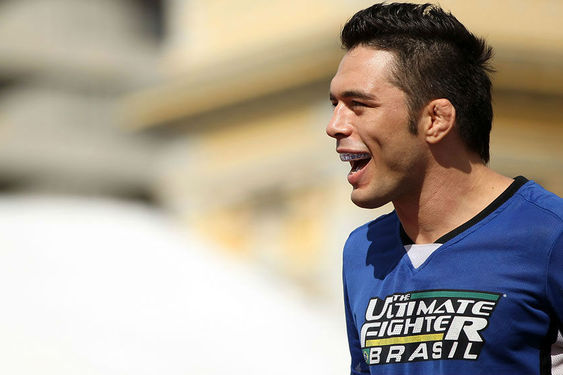 Photo: Tatame
The UFC is certainly slow-rolling the winners of The Ultimate Fighter: Brasil. After all, their success inside the Octagon justifies the creation of international seasons of the popular reality program.
On Saturday night, in his third UFC appearance, Jason will meet Mike Wilkinson, a cast member from The Ultimate Fighter: The Smashes.
Wilkinson put on a thriller in his UFC debut, where he took on Brendan Loughnane at the Smashes finale. However, all previous excitement and toughness aside, the undefeated Wilkinson is not ready for what Rony Jason has in store.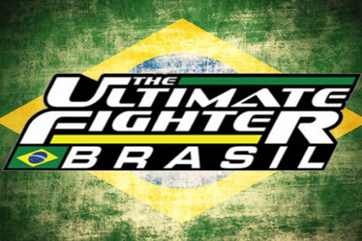 This one is a no-brainer. With Team Nogueira's Leonardo Santos and William Macario heading into the finals against one another, there is a zero percent chance that Team Werdum takes the win on Saturday night.
However, I wanted to throw in a slide about the finals of the TUF: Brasil 2 tournament due to the unfortunate injury to Santiago Ponzinibbio.
Ponzinibbio defeated Santos in the semi-final round, but he broke his hand in the process. For that reason, he is unable to compete.
This is the second time in as many seasons that a TUF: Brasil finalist has been unable to compete in the tournament final. Ironically, it has never happened in 17 seasons of the original series, nor in the UK vs. Australia (Smashes) version.
Personally, I feel that by holding the tournament finals without both rightful finalists, it taints the entire competition. Hopefully the third incarnation of the show will avoid any injuries.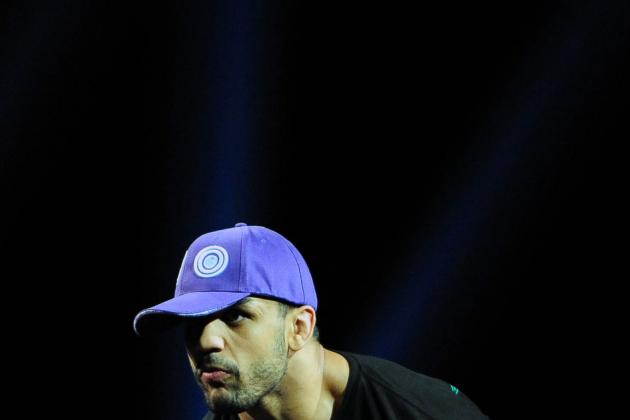 Kyle Terada-USA TODAY Sports

In Saturday's co-main event, Rafael Cavalcante makes his UFC debut in a matchup with fellow striker Thiago Silva.
Cavalcante is competing for the first time since last May. In that performance, the Black House fighter scored a quick win over Mike Kyle. However, a failed drug test saw the win overturned and handed "Feijao" a one-year suspension from the CSAC.
Feijao hopes to follow in the footsteps of Jordan Mein, Isaac Vallie-Flagg, Derek Brunson and other Strikeforce fighters who have impressively defeated a UFC mainstay in their first fight with the organization.
Considering that Silva is a 2-to-1 underdog and hasn't recorded a win since UFC 102, I think it's safe to say that Cavalcante is one of the safer bets of the evening.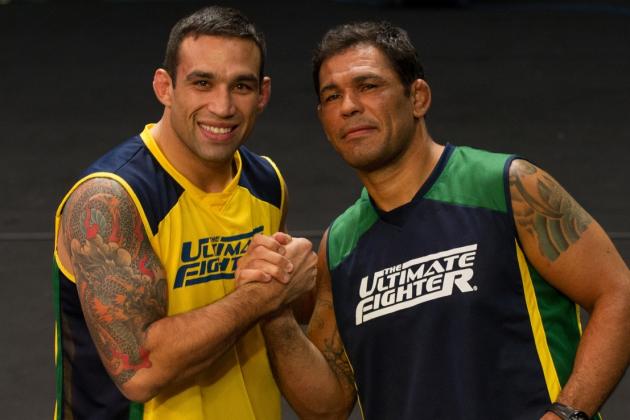 Photo: UFC.com
In 2006, Fabricio Werdum suffered the second loss of his career at the hands of Minotauro Nogueira. On Saturday night, he gets the opportunity to avenge it.
With wins over Fedor Emelianenko, Roy Nelson and recent title challenger Bigfoot Silva, Werdum is seemingly at the peak of his career. In his last appearance, "Vai Cavalo" needed less than half of a round to dismantle Mike Russow, who carried a stellar record of 15-1 (1).
On the opposite end of the spectrum, Nogueira is doing everything in his power to fight off forced retirement. In fact, the 37-year-old has suffered stoppage losses in three of his last six appearances.
Considering that the ground game of both men is spectacular, we can expect a stalemate in that department. For that reason, it all comes down to what happens on the feet.
Werdum's striking has improved leaps and bounds since their original matchup, and with a solid chin and definitive speed advantage, it's hard to see the standup portion of this fight not going in his favor.