Tiger Woods at Memorial Tournament 2013: Day 3 Analysis, Highlights and More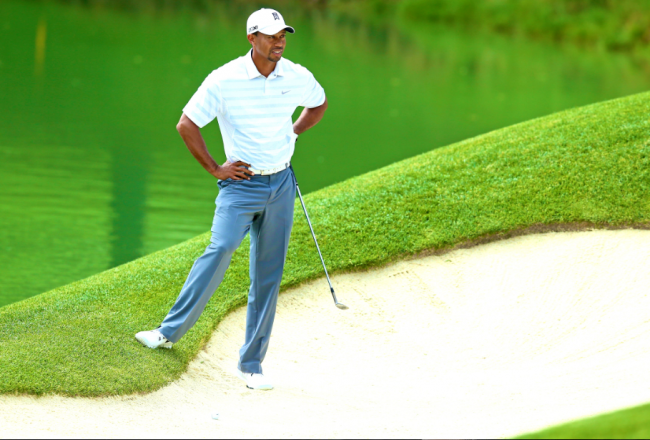 In pursuit of his sixth career victory at the Memorial Tournament and his fifth win of 2013, Tiger Woods carded one of the worst rounds of his professional career during the third round at Muirfield Village.
Woods opened with his worst nine hole score as a pro. Playing the back first, as golfers were sent off both one and 10 due to impending bad weather, the world No. 1 went out in a historically awful 44.
Notable disasters included a double bogey at the par-three 12th, a double at the 15th and a triple at the par-four 18th.
It was a different story for the golfer on the front nine (his second nine)...at least at the beginning.
Woods immediately set a different tone with birdies at the first and second holes (his 10th and 11th). He followed with a birdie at the fifth, as well.
A bogey at the sixth cooled him off a bit, however, and the golfer parred the remainder of his final holes, before another bogey at the last.
Tiger finished the day at seven-over par, eight-over for the tournament and well off the lead.
For as poor as his opening nine was, his closing nine holes were vastly more solid, at least until the final holes. Woods looked very good off the tee and struck a number of quality approach shots. He was the victim of a few bad breaks, as well as Muirfield Village's notoriously quick and tricky greens. Three wayward drives over the final holes also added to his woes.
The world No. 1 will look to do better when he tees off for the final round tomorrow in his last tournament before the U.S. Open.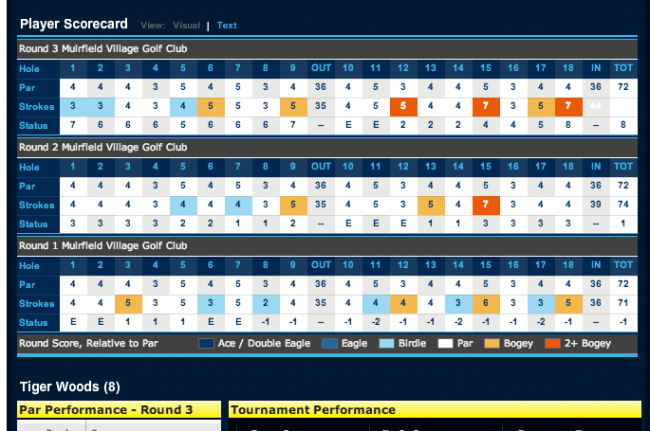 A look at Tiger's card (which he likely wants to set on fire), and his scores from rounds one and two.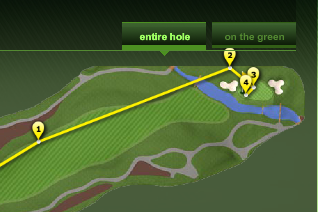 From left of the green, Tiger bogeys the last to finish +7 for the day for a third-round score of 79.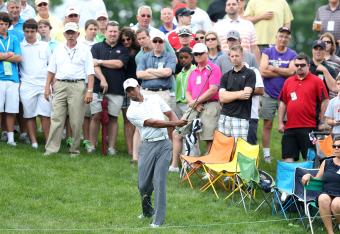 As Tiger likely will have to lay up and will be looking at a putt to save par, which he'll likely miss given his play today, it's fitting to ask what effect this round should have on our expectations for Tiger heading into the U.S. Open.
A first point: This is only the third round, and it was a round begun early in the morning after a long day filled with weather delays.
Second, for as bad as his score was on his opening nine (the back nine), his play was not that poor. For example, the triple at the last was largely the result of being a yard off on two shots.
Thirdly, the only disturbing trend I saw was the three misses off the tee to the left to end the round. However, I believe this is something TW will easily be able to correct.
Beyond that, let's withhold judgment until all 72 holes of Jack's tournament are in the books.
Tiger continues a troubling trend to finish his round:
Tee shot on 9 clips tree. Kicks back to light rough but leaves severe downhill lie. That's 3 straight missed fairways to end round, all left

— GC Tiger Tracker (@GCTigerTracker) June 1, 2013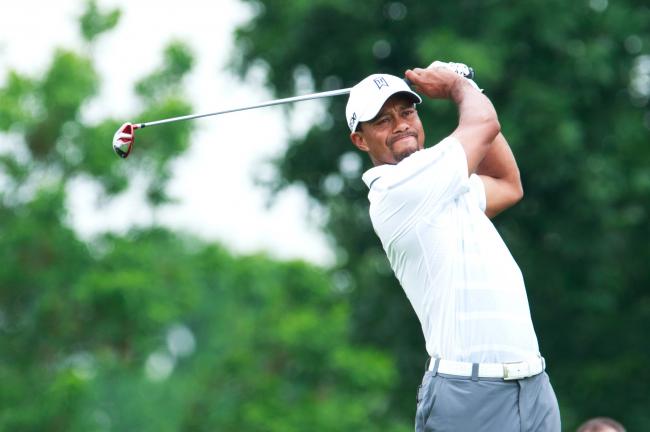 Tiger's birdie putt slides by. He heads to the last at six-over for the day: Eight-over par on his opening nine, two-under par for his closing nine, so far.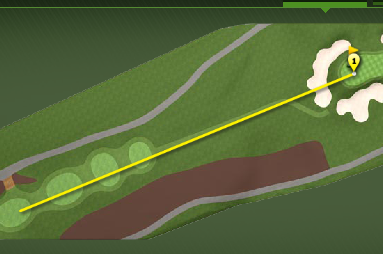 After a lengthy wait, Tiger fires a quality approach shot at the eighth (his 17th hole) inside of 10 feet. His iron play has been excellent today.
Confirmed:
Tiger Woods' back-nine 44 was the highest 9-hole score of his PGA TOUR career. More info: pgat.us/6017kkox

— PGA TOUR (@PGATOUR) June 1, 2013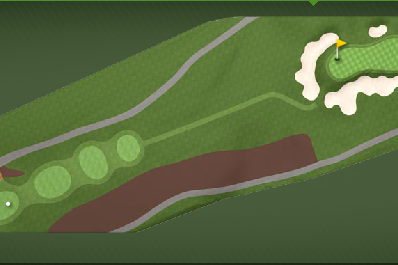 Tiger heads to the 185-yard par-three eighth. Reminder: These pins are as tough as these greens are fast, which is to say VERY.
GolfWRX's Zak Kozuchowski:
Simple answer for Tiger's struggles at the Memorial — He can't win, so he's working on stuff. But let the speculation begin!

— Zak Kozuchowski (@ZakKoz) June 1, 2013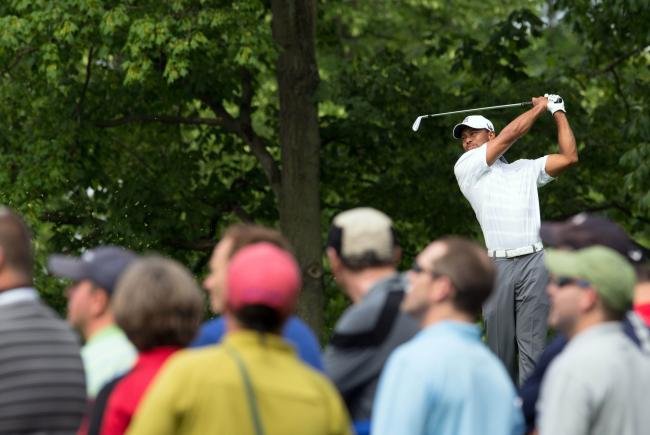 Tiger has about 6 feet left for par. If he pars in, he shoots 78.
Tiger misses the fairway off the tee at the seventh. Won't be able to go for the green in two. After a streak of fairways hit, he's now missed two in a row to the left...which he theoretically isn't supposed to do with his new swing.
Statistically, he's missing in the right rough almost twice as much as the left this year. Thus, the two misses left are a little disconcerting.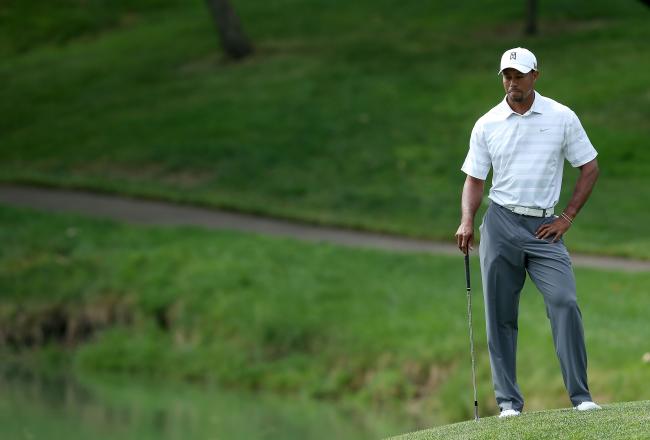 Well, Tiger has a par five, a par four and a par three left. Let's see what he does.
Funny, Jason Sobel.
You know, if you look at Tiger's scorecard this way, it's pretty good. Must've been one hell of a front nine. twitter.com/JasonSobelGC/s…

— Jason Sobel (@JasonSobelGC) June 1, 2013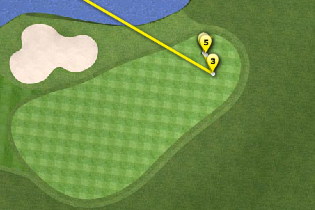 It's a bogey at the sixth, for Tiger.
Tiger can't go for the green with his second and lays up. After his third, he'll have about 10 feet for par.
Off the tee at the 447-yard par-four sixth hole, Tiger finds the left rough and draws a dicey lie.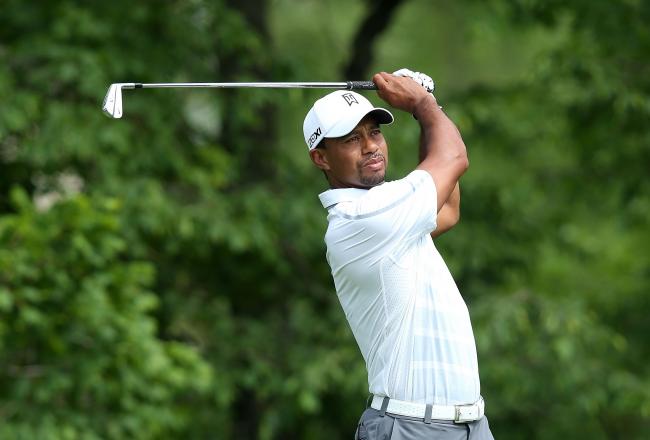 Tiger has four holes left for his third round. Despite his comically bad opening nine, he has to be happy with the way he played over the final holes, assuming this stretch of form continues.
On the bright side, too: We've avoided any weather delays so far today.
It's a tap-in birdie for Tiger at the fifth, moving him back to +5 for the day.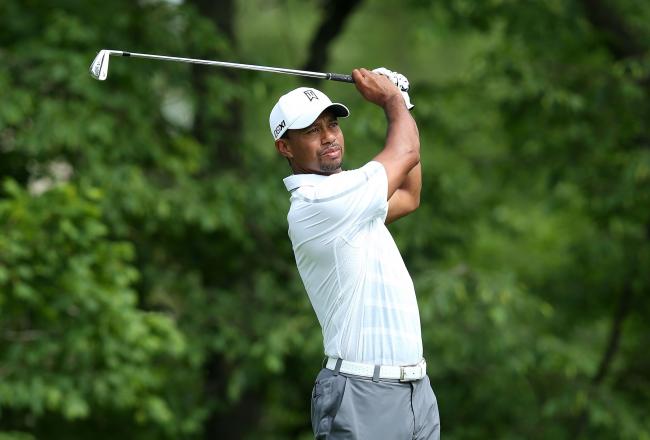 I guess this is like a football game where a team is getting blown out and tries to finish strong. But really, if Tiger plays the front (his back) under par and has a strong showing tomorrow, I don't think he's going to be too worried.
Drive on 5 rolls a foot into light rough...Tiger hits big draw around tree and onto green in 2. A really good shot as Jekyll/Hyde continues.

— GC Tiger Tracker (@GCTigerTracker) June 1, 2013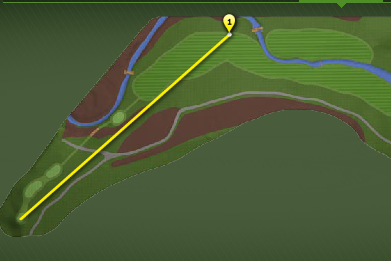 Another fairway at the fifth.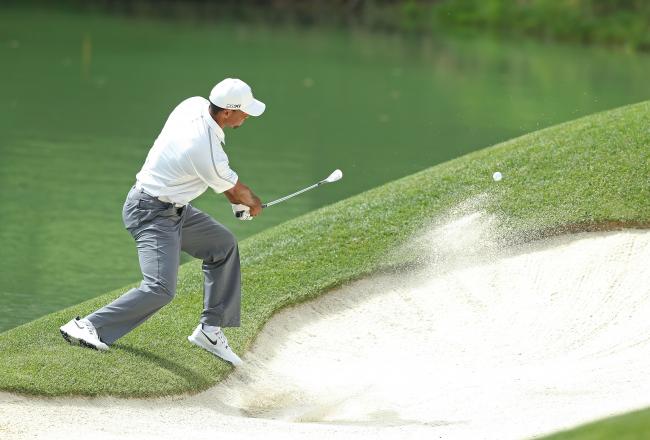 Fast forward to tomorrow afternoon/evening. Say Tiger finishes tied for 37th, at a tournament he was expected to win. Is there a cause for concern? Have any glaring weaknesses in his game been exposed?
I think the answer to both questions is "No."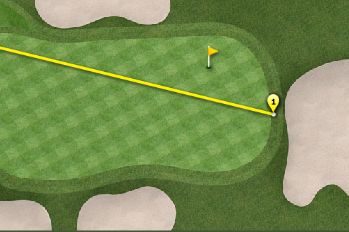 Tiger finds the back fringe.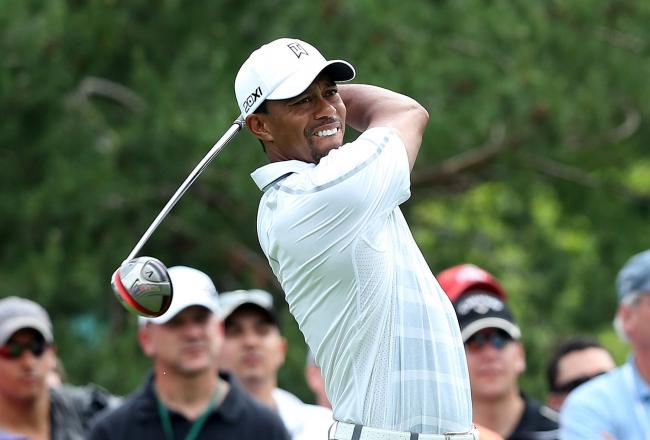 After a par at the third, Woods heads to the par-three fourth hole.
Interesting tidbit from ESPN:
Tiger Woods: double bogey on par-5 15th today AND yesterday. Before Friday, he played 212 par 5's at the Memorial and had 1 double bogey.

— ESPN Stats & Info (@ESPNStatsInfo) June 1, 2013
This article is
What is the duplicate article?
Why is this article offensive?
Where is this article plagiarized from?
Why is this article poorly edited?