3 Players the Washington Capitals Should Consider Trading for This Offseason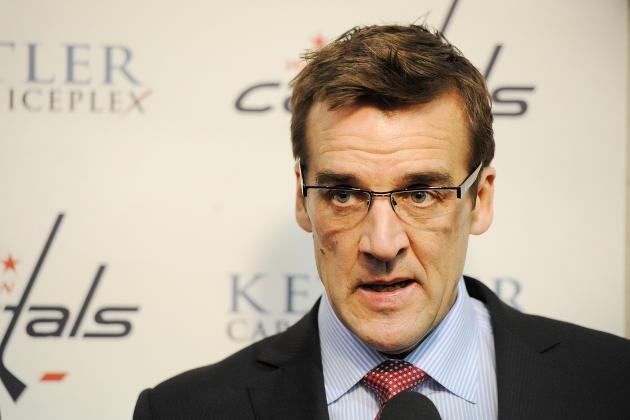 Patrick McDermott/Getty Images

Here we go again.
For the sixth consecutive year, the Washington Capitals will be entering the summer months with a laundry list of question marks. The team continued its tradition of underachieving during the Stanley Cup playoffs by failing to advance beyond the first round of the postseason.
Sure, there are positives to build on, such as the resurgences of Alex Ovechkin, Nicklas Backstrom and Mike Green—not to mention the second-half turnaround orchestrated by first-year head coach Adam Oates—but changes are needed in D.C., and fast.
Some of it will happen from within, as rookie Tom Wilson looked good during his first handful of games as a Capital in May, and Brooks Laich and Martin Erat will presumably be healthy come September, which will solidify the Caps' top two forward units.
However, George McPhee has to improve this squad, and though this year's crop of prospects is deep, he'll have to add some proven veterans if this team is going to erase its repeated playoff disappointments in 2014.
Last year, he acquired former All-Star pivot Mike Ribeiro during the NHL draft and the move paid off. The veteran center finished third on the team in scoring and was Washington's best player for much of the season.
Heading into the offseason, here's a look at three players McPhee and the Capitals' brain trust should be targeting.
Begin Slideshow

»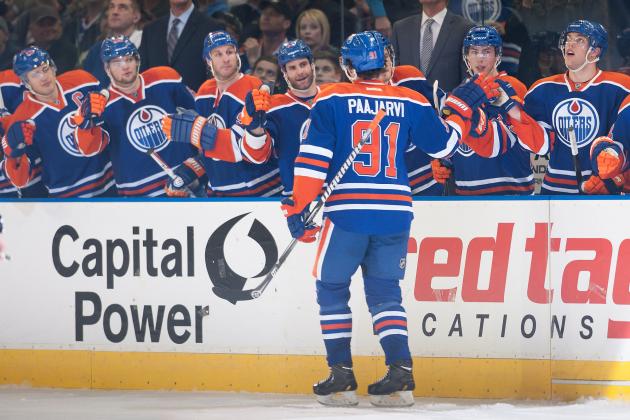 Derek Leung/Getty Images

When the Oilers selected Magnus Paajarvi at No. 10 overall in 2009, it seemed that Edmonton had struck gold again with an early pick. The silky Swede was coming off a very impressive season with Elitserien's Timra in what is widely considered one of the best leagues in the world.
And the early returns were good, if unspectacular, as Paajarvi posted 34 points as a rookie on a dreadful Oilers team.
Since then, though, the skilled winger's game has regressed and he's wound up spending a good chunk of time with Oklahoma City of the AHL during the past two seasons.
Now, with Paajarvi set to be a restricted free agent, it would seem logical that a change of scenery could be in order—especially given how many talented young guns the Oilers have up front. If that's the case, could there be a better landing spot than Washington?
After trading away Filip Forsberg in order to acquire Martin Erat from Nashville, the Caps could certainly use a dynamic forward like Paajarvi, who was compared to a young Peter Forsberg by NHL Central Scouting in 2009.
It wouldn't cost the team much, and given Washington's success with developing highly regarded Swedish prospects, Paajarvi wouldn't be a bad place for McPhee to start this summer.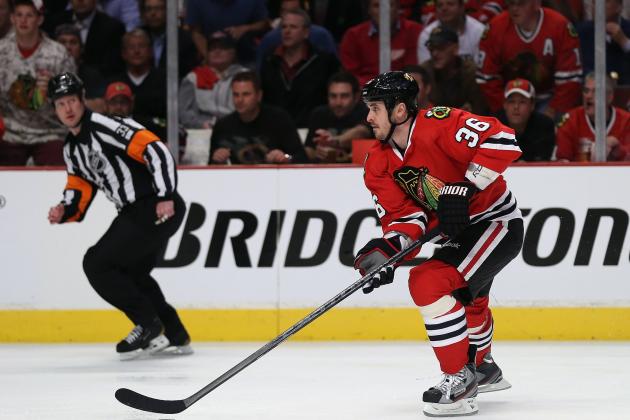 Jonathan Daniel/Getty Images

This one is a long shot, but Dave Bolland is exactly the type of player the Caps need to get to the next level.
That's because the former London Knights standout is a gritty, two-way presence down the middle capable of contributing in so many different areas on any given night. He has also been a winner throughout his entire career.
Unfortunately, there are a couple of stumbling blocks.
From a financial standpoint, CapGeek lists Bolland's cap hit at $3.375 million, which is affordable given his impact. But with just one year left on his deal, McPhee would risk losing the pesky center for nothing on the open market next summer, so it's difficult to justify giving Chicago a return handsome enough to pry him out of Stan Bowman's grasp.
In addition, Chicago is currently looking like a perennial cup contender, so why would Bowman deal an integral part of the team's success? The only way that will happen is if Bowman decides that there's no conceivable way to keep Bolland and re-sign all of the team's upcoming RFAs and UFAs.
Even then, however, any team attempting to acquire Bolland will have to be offering a lot in exchange for Bowman to pick up the phone.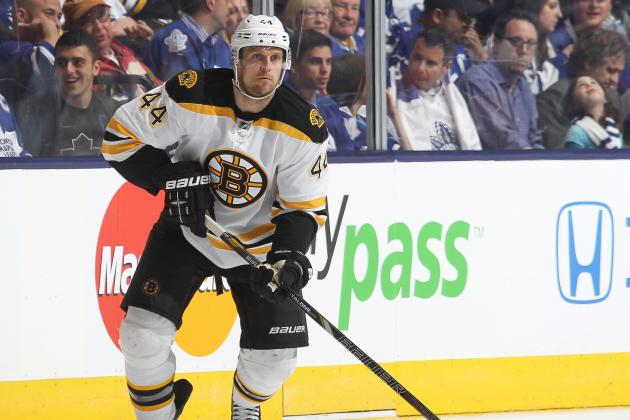 Claus Andersen/Getty Images

A year ago, there was virtually no chance Dennis Seidenberg's name was even a possible target for teams in search of a veteran two-way rearguard.
But a lot has changed in the past two weeks, as previously unheralded Boston Bruins Torey Krug and Matt Bartkowski have stepped up on the blue line while Johnny Boychuck has been arguably the team's best defenseman not named Zdeno Chara.
It's not that Seidenberg isn't still an obvious top-four talent in Beantown, because he most certainly is.
Instead, what could make him an attainable asset is that he'll almost undoubtedly fetch more than $4 million as an unrestricted free agent in 2014.
Coupled with the Bruins' need to re-sign a number of franchise cornerstones such as Patrice Bergeron, David Krejci and Tuukka Rask to long-term deals, Seidenberg may be expendable in the near future.
If he is, the Capitals have to be working the phones and should offer up either a high-end draft pick or potentially Michal Neuvirth, who would be a nice insurance plan to spell Rask down the line.
With a reasonably solid top three in Mike Green, John Carlson and Karl Alzner, Washington needs an adequate fourth defenseman to hang with the league's best.
John Erskine, Steve Oleksy and Jack Hillen have all been nice stories, but at the end of the day, Adam Oates has to have two legitimate top-flight pairings at his disposal and a proven winner like Seidenberg would give him just that.