7 Reasons the Rangers Were Right to Fire John Tortorella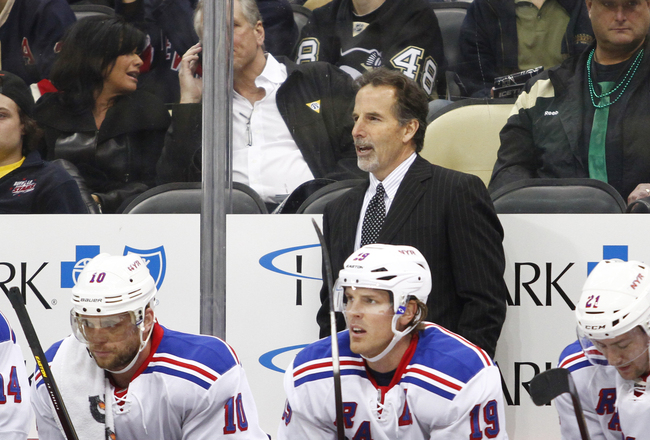 Justin K. Aller/Getty Images
Many people were surprised when the New York Rangers fired coach John Tortorella on Wednesday.
His supporters pointed to several key injuries the Rangers suffered, the lockout-shortened season and the fact that the Rangers reached the Eastern Conference Final and finished first in the conference during the regular season just a year ago.
A closer look at the evidence, however, shows that GM Glen Sather had several good reasons for dismissing Tortorella.
Here is a look at seven reasons that Sather had to let Torts go.
Keep in mind this does not mean that Tortorella is the only reason for the Rangers' disappointing performance this season; far from it, in fact. But keeping the bombastic coach would have hurt the team more than it helped them, and that's why the decision was a good one.
Feel free to add any reasons you feel I missed or to point out why you feel Tortorella deserved more time behind the bench on Broadway.
7. The Rangers Regressed This Season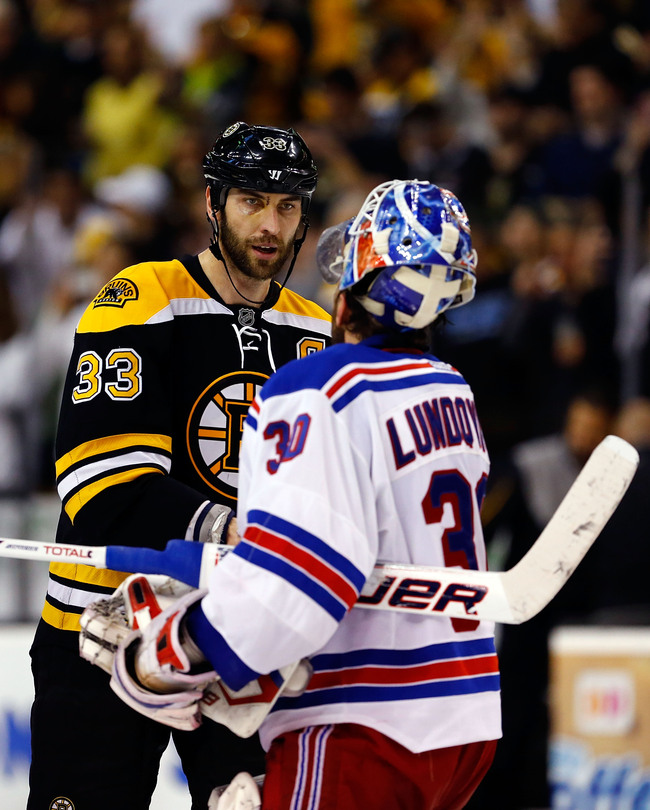 The Rangers were less successful this year
Jared Wickerham/Getty Images
The most basic problem facing the Rangers is that they regressed this season.
In 2011-12, they were the top seed in the Eastern Conference and finished with 109 points in 82 games. This season, the Rangers slid down to the sixth seed and were 56 points in 48 games. In fact, it took a late-season run that included seven wins in their last nine games to even clinch a playoff berth.
Last year, the Rangers reached the third round of the playoffs. Yes, they lost to a less-talented New Jersey Devils team and struggled to beat Ottawa and Washington in part due to Tortorella's defensive system, but it's hard to argue with reaching the league's final four.
This year, the Rangers struggled to beat the Capitals in the opening round before being easily dispatched by the Bruins in Round 2.
Despite finishing much lower in the standings and being eliminated earlier in the playoffs, Tortorella didn't think the team regressed this year.
In his postseason press conference, he told CSN Philadelphia, "I don't think we took a step backward. I think this is a sideways step in our lineup and how things worked out."
At the same time, however, he admitted he didn't maximize the talent on the team, which is, after all, one of the primary jobs of a coach. In the same interview, he admitted, "One of the things, and it falls on my shoulders, is our team's mindset going into another round. I don't think our mindset was ready to play another series and to the level you need to be at. It didn't have a playoff atmosphere."
In the end, Tortorella didn't get the most of out his roster this season and they took a step backward. A large part of that regression has to fall on the shoulders of the coach.
6. Tortorella Failed to Make Adjustments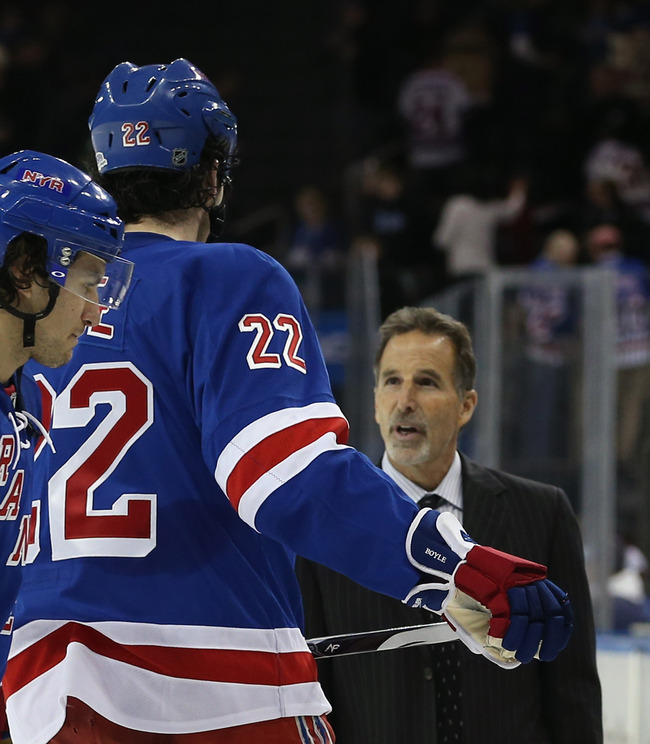 Tortorella failed to make adjustments
Bruce Bennett/Getty Images
The best coaches in any sport have a basic system, but they are able to make adjustments to that system to best fit the talent on their roster.
Whether it's trades, injuries or rule changes, when the situation changes, great coaches make adjustments.
Look at Don Shula, the NFL's all-time leader in wins. Shula won two Super Bowls in the early 1970s by pounding the football on the ground with Larry Csonka, Jim Kiick and Mercury Morris. The Dolphins threw a total of just seven passes in Super Bowl VIII, which they won 24-7.
A decade later, the NFL introduced rules changes that encouraged the passing game. Shula also had Dan Marino at quarterback, one of the greatest passers of all time. As a result, Shula changed the way he ran his offense, and the Dolphins reached Super Bowl XIX with a team that threw the ball a lot more than it ran.
Tortorella has not shown a similar ability to adjust his team's style of play. The defense-first system he employed worked better in the "Dead Puck Era." That ended in 2004 when his Lightning club won the Stanley Cup.
Last season, Tortorella had a roster that was better suited to his close-to-the-vest style. The Rangers finished first in the conference and reached the third round of the playoffs.
During the offseason, the Rangers lost Brandon Prust to free agency and traded Artem Anisimov and Brandon Dubinsky to Columbus for Rick Nash. His team had more firepower in Nash, Marian Gaborik and Brad Richards, but a little less grit.
Instead of adjusting his style of play to his new roster, Torts stuck to the one way he likes to do things. The result was a slow start to the season for the Rangers, who were in danger of missing the playoffs altogether.
At the trade deadline, the Rangers dealt Gaborik to the Blue Jackets and acquired Ryane Clowe from San Jose in an attempt to get Tortorella a roster more to his liking. It worked in the short term, but injuries to Clowe and defenseman Marc Staal didn't help, and the Rangers were easily eliminated by Boston in the second round.
5. The Power Play Was a Disaster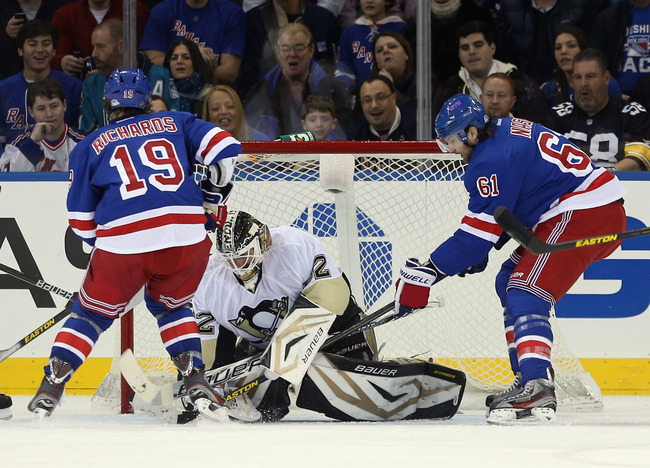 Brad Richards and Rick Nash couldn't help the Rangers PP
Bruce Bennett/Getty Images
The Rangers' power play wasn't very successful this season.
New York finished 23rd in the league during the regular season with a 15.7 percent success rate. Only the Bruins had a lower success rate among teams that qualified for the playoffs.
In the postseason, the power play was even worse. The Rangers played 12 games and scored just four times in 44 chances with the extra man, a paltry 9.1 percent conversion rate. Only the Wild had less success, and they didn't score any power-play goals during the playoffs.
The power-play failure went beyond their lack of scoring. Pierre McGuire and Mike Milbury, two former NHL head coaches now employed as analysts by NBC, were both highly critical of the way the power play looked.
Milbury said, "I haven't heard John Tortorella take responsibility for a power play that's had [Rick] Nash, [Marian] Gaborik, [Brad] Richards, a whole host of good-looking defensemen, and can't get anything done. I think it's time for John Tortorella to take a look at how he's coaching this thing."
McGuire was more to the point. During the broadcast of Game 3 of the series against Boston, he said, "They're just freelancing...There is no structure at all on their entries, none...Guys are just going one on four...That is not how a good power play is orchestrated and run."
The fact is, the power play wasn't just failing to score, it lacked any kind of organization or direction. This would be more acceptable in the beginning of a season or if the Rangers lacked players with power play experience. Neither was true. The failure of the power play ultimately reflects on the leadership and organizational skills of the head coach.
4. Tortorella Failed to Develop Young Talent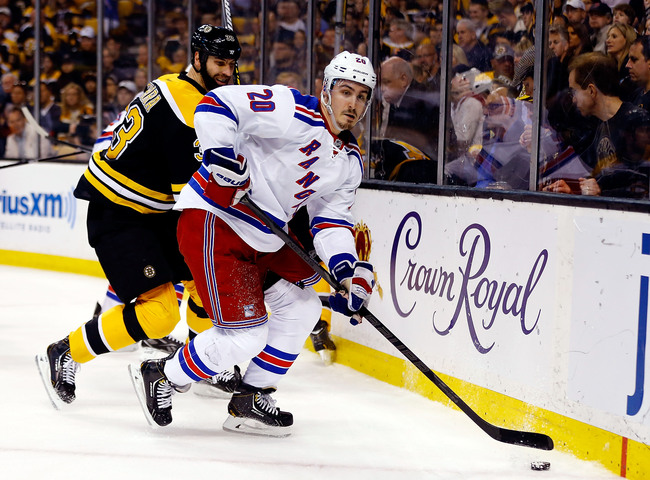 Chris Kreider failed to develop under Tortorella's guidance
Jared Wickerham/Getty Images
This year the Rangers had several young and talented players who were expected to develop into successful goal scorers at the NHL level. Almost all of these players failed to meet expectations.
Chris Kreider was the most prominent of these young hopefuls. Kreider showed a lot of promise in last year's playoffs, scoring five goals and seven points for the Rangers before he had played in a single regular-season NHL game.
This year, Kreider was constantly being shuttled from the Rangers lineup to the bench and then back down to the minors. He scored only two goals and three points in 23 NHL games.
J.T. Miller, another young player with promise, scored just two goals and four points in 26 NHL games.
Carl Hagelin played in all 48 games but scored 10 goals and 24 points, well off his scoring pace of a year ago.
Under Tortorella's guidance, none of the Rangers' young players blossomed into consistent offensive threats. The coach never showed confidence in his young players and never seemed comfortable giving them much responsibility. That hindered their growth and development.
3. Torts Attacked His Players in Public

Tortorella ridiculed Carl Hagelin to the media

Tortorella lost a number of his players in part because he was openly critical of them to the media. It's one thing to challenge your players in practice or behind closed doors, but to embarrass them in public usually doesn't work with the modern athlete.
In the video clip above, Tortorella practically ridiculed Carl Hagelin to the press, saying he "stinks" on the power play.
Players will often put up with coaches who yell or berate them during practice or in the locker room if they know the coach has their back in public. Tortorella didn't always do that.
It didn't help him keep the support of his players or develop the confidence of his young players and most likely hastened his departure.
2. Tortorella Lost the Support of His Best Player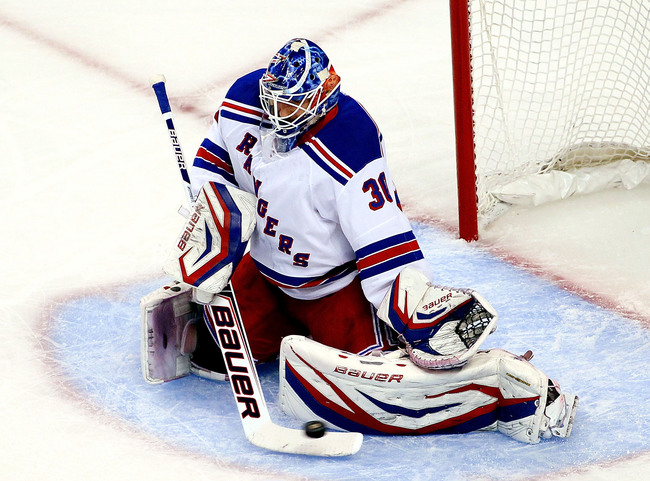 Tortorella lost the support of Henrik Lundqvist
Alex Trautwig/Getty Images
The best player on the Rangers' roster is goalie Henrik Lundqvist.
"The King" will be an unrestricted free agent after the 2013-14 season unless he signs an extension with the Rangers.
When asked by members of the media about signing a new deal with the Rangers on getaway day, Lundqvist sounded very noncommittal.
He told the New York Post, "We'll see," regarding a new deal to keep him on Broadway beyond next season.
According to a tweet by Elliotte Friedman of CBC, it appears that Tortorella lost Lundqvist's support by season's end.
Lundqvist comments after season "changed everything," according to a source

— Elliotte Friedman (@FriedgeHNIC) May 29, 2013
Once Torts lost the cornerstone of the franchise, especially one who needs to sign a new contract in the near future, his days were numbered.
1. Tortorella's "Shelf Life" Was Up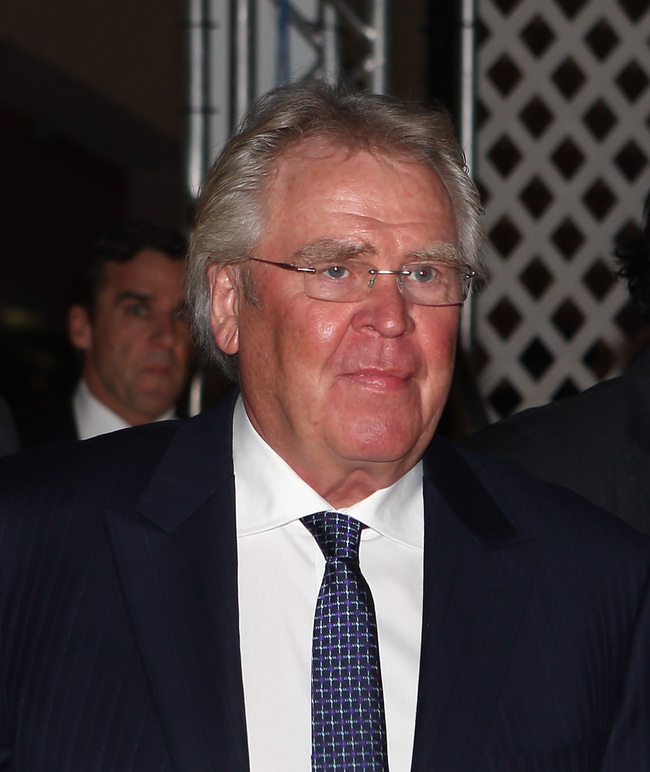 Glen Sather felt Tortorella's shelf life was up
Bruce Bennett/Getty Images
Rangers general manager Glen Sather explained that every coach has a "shelf life" during his conference call with the media to announce Tortorella's dismissal.
"Every coach has a shelf life," Sather said. "I've told every guy that I've hired that, at some point in time, this is gonna change. Our goal is to win the Stanley Cup and we didn't achieve that goal this year. I had to make the decision, so I did."
Coaches who tend to be intense, demanding and abrasive like Tortorella often have shorter shelf lives than a more laid-back coach. After all, if you keep yelling and screaming at somebody, eventually they will tune you out.
This theory is not limited to Tortorella. Look at Mike Keenan, another very successful NHL coach who has a style similar to Torts'.
Keenan has been been hired by eight different NHL franchises during his career and won a Stanley Cup with the Rangers in 1994. But Keenan has never stayed with any franchise for more than four full seasons in large part due to his confrontational style.
Keep in mind that the New York Daily News reported that Sather did not fire Tortorella immediately after the Rangers were eliminated from the playoffs, but did so shortly after conducting exit interviews with players.
This shows that Torts lost the locker room.
Summary: The Rangers Need a New Direction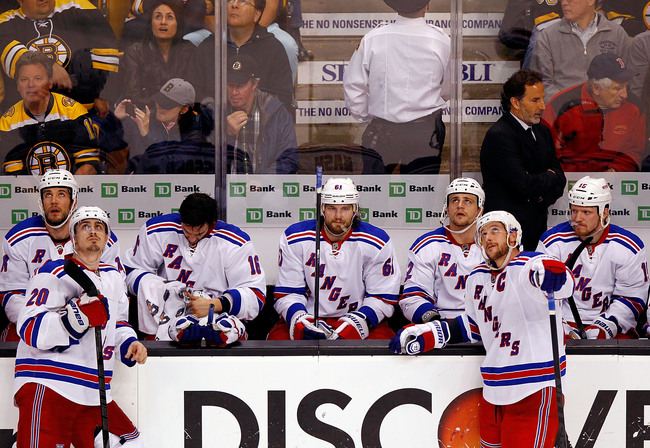 The Rangers need a fresh start
Alex Trautwig/Getty Images
When you add it all up, Glen Sather made the right move in replacing Tortorella. It's not that Torts isn't a good coach, it's that he was no longer the right man for the job in New York at the present time.
Tortorella was not the only person to blame for the Rangers' poor showing this season, but he no longer was getting the most out of his roster and has lost the confidence of many of his most important players.
Henrik Lundqvist is one of the best goalies in the NHL today. He is 31 now and has just a few years left in his prime. If the Rangers hope to win a Stanley Cup with Lundqvist, or even to keep him on Broadway, they needed to move on beyond Tortorella and get a fresh start.
The next coach may be more successful than Tortorella or he may fail miserably, but the team clearly needed a fresh start.
Tortorella's best days in New York were behind him, and if he stayed behind the bench at Madison Square Garden, things were not going to get better.
Keep Reading

New York Rangers: Like this team?