Gegard Mousasi vs. Vitor Belfort Head-to-Toe Breakdown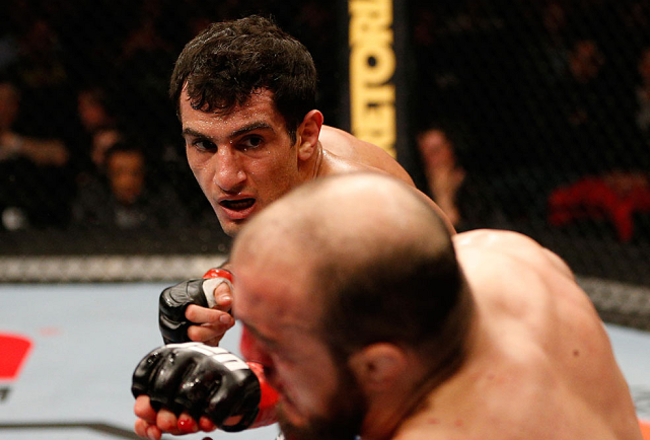 Photo by Josh Hedges/Zuffa LLC/Zuffa LLC via Getty Images

Gegard Mousasi may soon drop back to middleweight. That is if the UFC offers him a top contender.
There's a big chance that I will go to middleweight," Mousasi revealed to MMAFighting.com "It all depends on the fights that I'm going to get. If I'm going to get a big name at middleweight, I'll probably go down.

It's all about matchups. Let's say they're going to give me somebody like Vitor Belfort that's maybe a contender. That's the kind of fight I want.
Belfort is coming off back-to-back (T)KO wins over Michael Bisping and Luke Rockhold. He stands on the precipice of another title shot. However, nothing is guaranteed and he may need to step back in the Octagon one more time.
If that's the case, Mousasi is a great challenge for him.
Let's break down the potential fight between Mousasi and Belfort.
Striking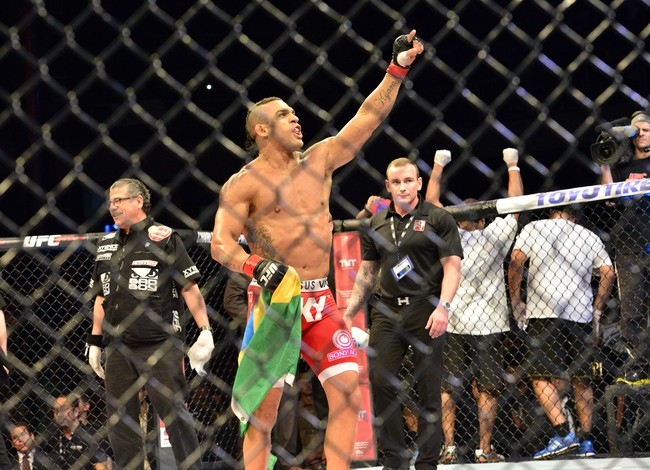 Jason da Silva-USA TODAY Sports
This is an incredibly even category, and on any given day I could give the edge to one man or the other. On this day, I lean toward Belfort.
Mousasi has a very good technical boxing style and has numerous stoppages on his record. Why does Belfort get the edge?
Belfort's hands are lightning quick and have thunderous power. Also, Belfort has shown the added bonus of devastating kicking attacks in his last two outings. His vicious power and diverse attacks makes me lean toward the long-time veteran in this category.
Mousasi is very capable of standing with Belfort on the feet. That fact should not be lost in this matchup.
Edge: Belfort
Grappling
USA TODAY Sports
Belfort isn't exactly known for his wrestling ability, and he certainly does not try to employ that in his fights. He loves to stand and exchange.
Mousasi is a much more cerebral fighter. He will see the weaknesses in his opponent's game and try to exploit it.
The Strikeforce veteran is a solid grappler in all facets. It is clear that he holds the advantage in that department for this particular matchup. He will have to deal with Belfort's strength in close, but Mousasi's overall ability should allow him to put the Brazilian on his back if and when need be.
Edge: Mousasi
Submissions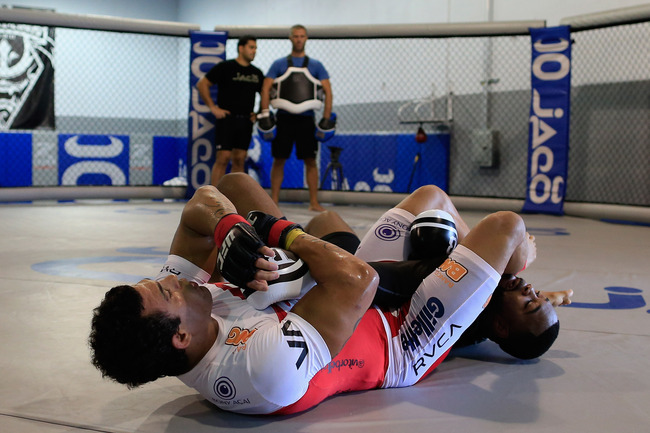 Chris Trotman/Getty Images
Much like the striking category these two are nearly even with submissions.
Mousasi has more submissions to his credit, 11, than Belfort, three. However, that is due to how each man fights rather than their abilities.
Belfort is a black belt under Carlson Gracie. He has submission skills, and he showed that by nearly surprising Jon Jones at UFC 152. He is certainly capable of submitting Mousasi.
This category could be a push, but I give Belfort a slight experience advantage. I think that will allow him to defend most of Mousasi's potential attempts, and it will give him a better chance of catching Mousasi should the chance arrive.
Edge: Belfort
X-Factors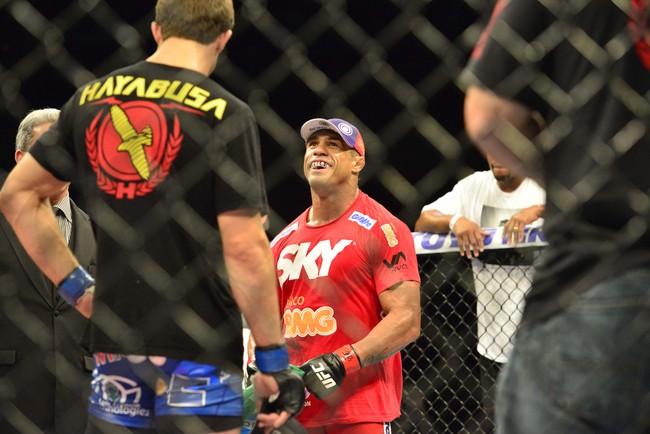 Jason da Silva-USA TODAY Sports
Belfort's X-Factor: Diverse Striking
If Belfort gets in to a pure boxing match with Mousasi he is likely to lose. That's just the harsh truth. Mousasi is an excellent boxer.
Belfort must threaten with his kicks in this fight. He needs to make Mousasi think instead of react instinctively.
The former UFC light heavyweight champion has the chance to beat Mousasi with one of his patented blitzkrieg attacks, but it's not likely with someone the caliber of Mousasi. Thus, he must switch up his attacks and show him different looks.
Mousasi's X-Factor: Pressuring Belfort
Belfort is not known for having great cardio, and Mousasi's grappling will give him a perfect chance to push the Brazilian.
Mousasi needs to close the distance and take Belfort's hand speed away. The body-on-body contact of grappling will slow Belfort down and wear him out. It will make it much easier for Mousasi to capitalize on technical lapses during the fight.
If Mousasi can set a grueling pace early it will be hard for Belfort to maintain it.
Prediction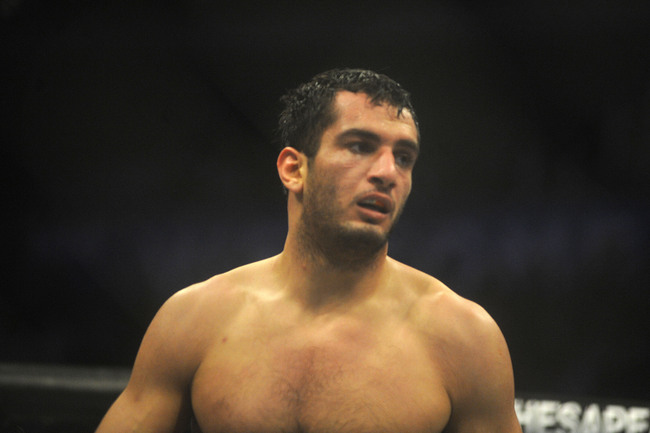 USA TODAY Sports
I am going to assume a bout between Belfort and Mousasi would headline a show. That would make it a five-round affair.
A five-round fight gives Mousasi the clear advantage. He has a lot of time to play with and a lot of time to wait for Belfort to expend his energy. When Belfort gets tired he makes mental mistakes, and that will happen again in this fight.
Mousasi's grappling will take its toll, and in the later rounds he will be able to submit the No. 2-ranked middleweight. If the fight is a three-round affair, I still like Mousasi to win but by unanimous decision.
This is an intriguing battle, but Mousasi's technical game lends itself better to the matchup.
Prediction: Mousasi defeats Belfort by submission in the fourth round
Keep Reading