10 Most Ridiculous Rookie Hazing Stories in NFL History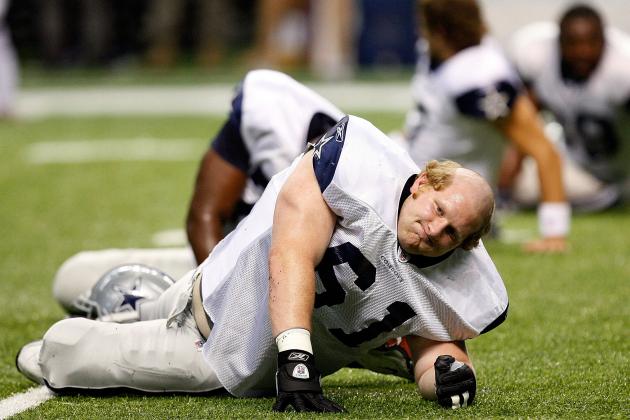 Ronald Martinez/Getty Images
NFL rookie hazings can span from crazy haircuts to pranks and anything in-between.
Whether you agree with it or not, hazing takes place in the NFL. While some players and teams will take it to the extreme, others prefer much milder versions of humiliation.
However, the milder versions aren't what we are interested in today. No, we are interested in the ridiculous and hilarious stories of rookie hazing, and there are certainly plenty of them.
Here are the 10 most ridiculous of those stories in NFL history.
Begin Slideshow

»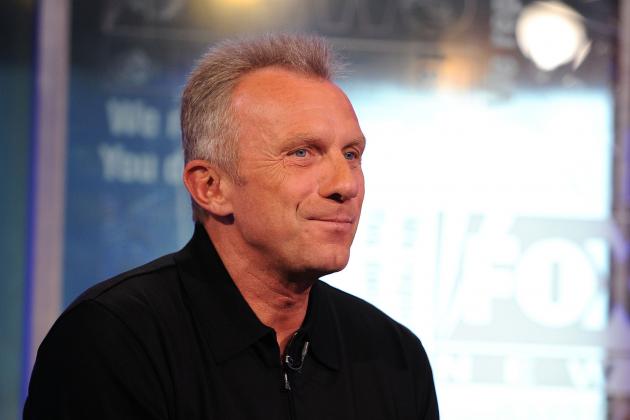 Jason Kempin/Getty Images

There is no doubt that Joe Montana is one of the greatest quarterbacks to ever play the game. Unfortunately, he was also a major pain in the rear end to rookies during his time with the San Francisco 49ers.
The story goes that Montana used to take the bikes that rookies would ride to training camp and throw them into trees. The worst part about it is that he'd wait until after training camp when it was dark and the rookies were tired.
Now that's just cruel.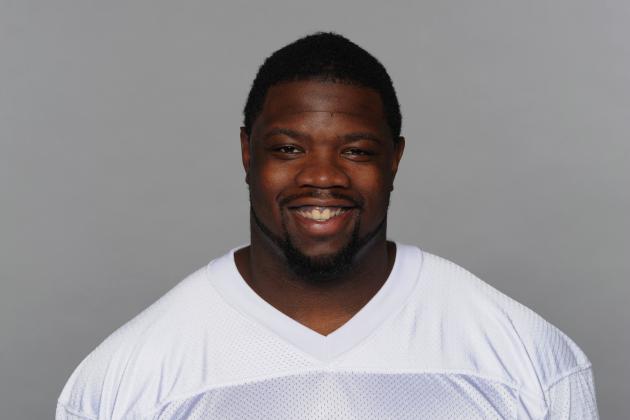 Handout/Getty Images

Travis Ivey didn't last long in the NFL, but his rookie hazing makes him an undrafted free agent legend.
According to this picture from Deadspin.com back in 2010, Ivey was forced to wear a few extra shoulder pads from his Miami Dolphins' teammates. By a few extra I obviously mean enough to cover his entire head.
Oh, and the Dolphins' veterans made sure his hands weren't left empty, either.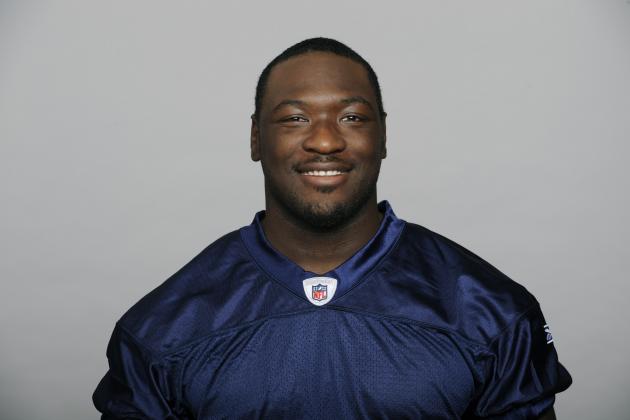 Handout/Getty Images

I never played football growing up, but my understanding is that players take showers after practices and games. However, most players probably don't take these showers in Gatorade while being taped up.
That's what the Tennessee Titans did to LeGarrette Blount one day after practice. Being taped up wouldn't necessarily land a rookie on this list, nor would a Gatorade shower.
However, the combination of tape and liquid deliciousness makes Blount our No. 8 most ridiculous rookie hazing story in NFL history.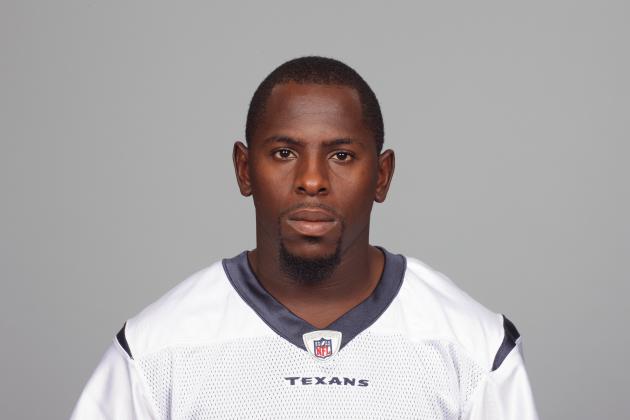 Handout/Getty Images

The Denver Broncos list Trindon Holliday at 5'5" and 170 pounds, and that 5'5" is probably on the generous side of things.
When Holliday entered the league with the Houston Texans, the veterans thought it'd proper to welcome him with a proper mode of transportation. As Busted Coverage posted nearly three years ago, the Texans got Holliday a little pink tricycle to ride around training camp on.
This specific instance of rookie hazing is not only ridiculous, but also comes in as the cutest hazing story in NFL history.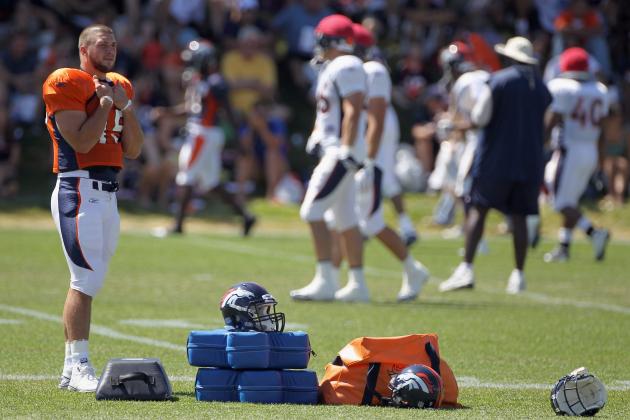 Doug Pensinger/Getty Images

Yes, even the great Tim Tebow wasn't immune to rookie hazing when he first entered the NFL with the Denver Broncos.
Tebow's story involved his precious locks of hair. The best part about this hazing is that it involved the infamous LenDale White, who arrived in Denver only a few days before Tebow did.
White orchestrated this amazing Friar Tuck haircut on Tebow, eventually prompting this quote on Twitter from Adam Schefter):
Think about it this way, @thereal_lendale: Most people thought T2 wore a halo anyway, and now it's just official..

— Adam Schefter (@AdamSchefter) August 7, 2010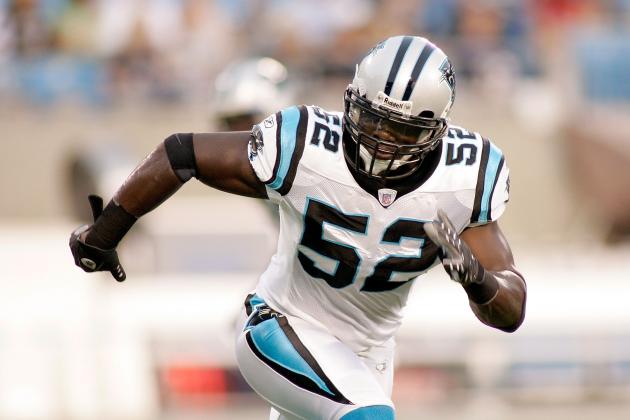 Grant Halverson/Getty Images

Before a string of injuries slowed down Jon Beason's career, he looked to be one of the most promising young linebackers in the league. Unfortunately, even promising players with plenty of potential still feel the wrath of rookie hazing.
On a sunny day, Beason and a few of his rookie teammates were taped to one of the goal posts in the end zone. Now I've been taped to things before (don't ask), but never with as much determination as Beason's teammates showed.
One thing that was certain in this hazing was that the Carolina Panthers didn't intend for Beason to be going anywhere anytime soon.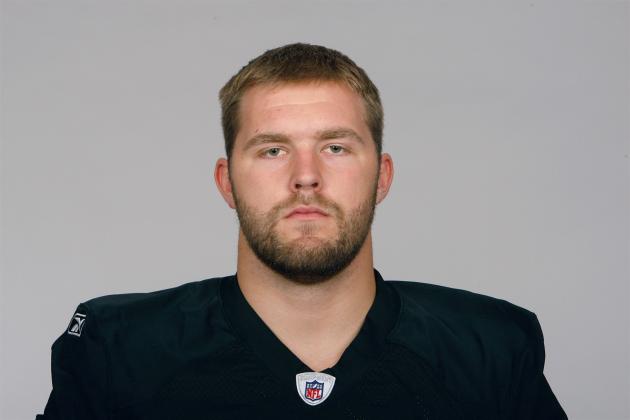 Handout/Getty Images

Let's just start by saying how absolutely awesome this is. Even if you aren't a "comic geek," you have to appreciate what the Oakland Raiders did to Alex Parsons.
As you can see in this picture courtesy of Busted Coverage, the Raiders gave Parsons one of the most epic haircuts in the history of haircuts. One half of his face is completely shaved while the other half remains full of hair, including beard and mustache.
The Raiders may not be very good at many things related to football these days, but they definitely dominating hazing of rookies with Parsons.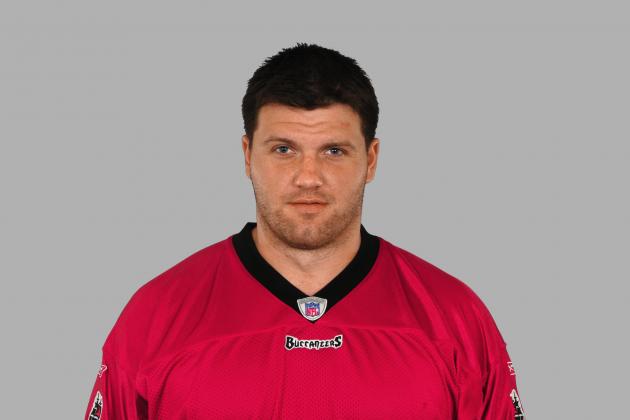 Getty Images/Getty Images

So, the story goes that Chris Colmer, a rookie offensive tackle for the Tampa Bay Buccaneers, refused to get Mike Alstott a cup of Gatorade at practice.
That was mistake No. 1.
Alstott paid a visit to Colmer's residence later that night and ended up stealing the rims and putting his car up on blocks. When Colmer went out to his car, all he found was directions to four different locations to where he could find the four wheels.
I think the lesson here is if you're asked to fetch a cup of Gatorade, make your life simple and get the Gatorade.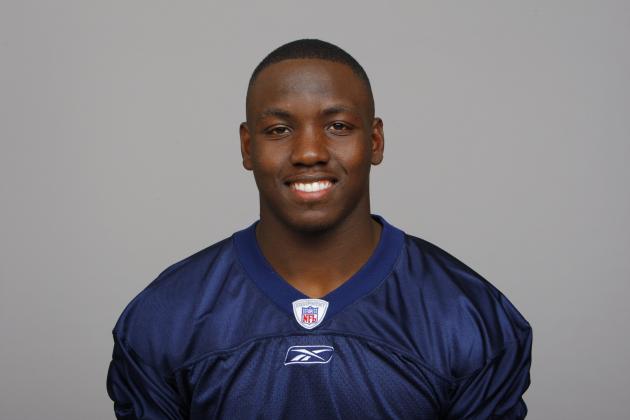 NFL Photos/Getty Images

We've seen a few different examples of rookie hazings where players have been taped to random things. However, none in the history of the NFL have been as intense as what happened to Lavelle Hawkins and Cary Williams.
The veterans of the Tennessee Titans tied Hawkins and Williams to a pole and went on to throw whatever they could find in the kitchen on top of the two rookies. According to Keith Bullock, they were actually trying to make a cake:
"We were trying to make a cake," Keith Bullock said. "Albert [Haynesworth] added the flour and the water. We didn't have any eggs, but you can make a cake without any eggs. We added the honey and the chocolate syrup. Then Albert came out of left field with the ketchup and the mustard and the mayonnaise. He's a bigger guy so he's a different type of eater. He might like that on his cake."
That's one nasty cake.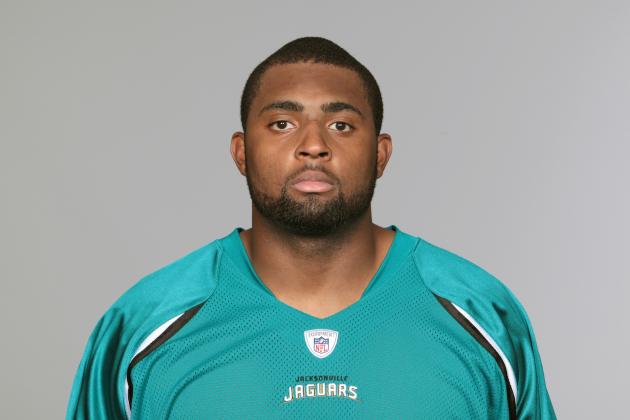 Handout/Getty Images

The best rookie hazing story in NFL history belongs to none other than Kevin Haslam, formerly of the Jacksonville Jaguars.
Basically, this picture says it all. My only request is that you don't look at that picture if any small children or ultra-sensitive people are around.
Haslam's hazing is the definition of rookie hazing. It's inappropriate, hilarious and embarrassing all at the same time.
It's basically the Jacksonville Jaguars' franchise wrapped up into one fantastic haircut.