Arsenal: 5 Ways the Gunners Remain Stronger Than Spurs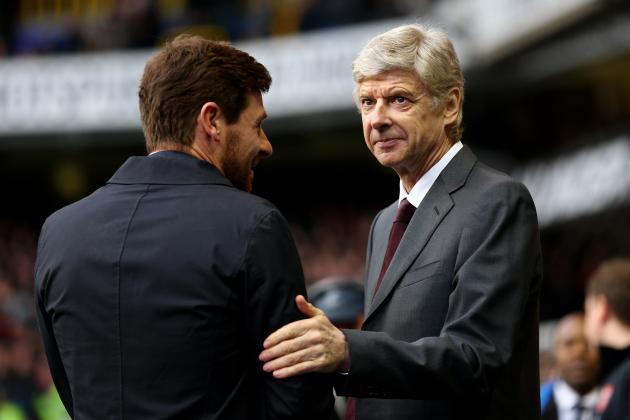 Paul Gilham/Getty Images

Like Cain and Abel, Romulus and Remus and Noel and Liam Gallagher, Arsenal and Tottenham are part of the historical tapestry of warring siblings.
The intensity of the two North London clubs is fuelled by their proximity, both in a geographic sense and recently in the Premier League table. Absence makes the heart grow fonder; familiarity breeds contempt.
In 2013-14, Tottenham came closer than ever to beating Arsenal to a Champions League place. Ultimately, however, the Gunners came out on top. The cannon fired, and the cockerel fell.
Tottenham fans' wait for a shift in power goes on. Go to the next slide to see five reasons that Spurs won't supersede Arsenal anytime soon.
Begin Slideshow

»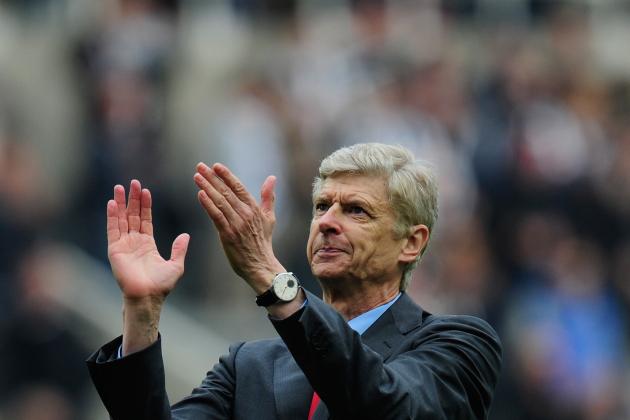 Stu Forster/Getty Images

After the retirement of Sir Alex Ferguson and the departure of David Moyes and Tony Pulis from Everton and Stoke respectively, Arsene Wenger is now comfortably the Premier League's longest-serving manager.
One trait has marked Wenger's time at Arsenal's helm: consistency. Although Arsenal may have failed to win major silverware of late, their final league position has never dipped significantly.
Whatever your opinion of Arsenal's manager, 16 consecutive top-four finishes is clearly no fluke.
For the second year in succession, Tottenham have thrown away a significant lead to allow Arsenal to pip them to Champions League qualification.
When it comes to the crunch, Wenger and Arsenal know how to get over the line.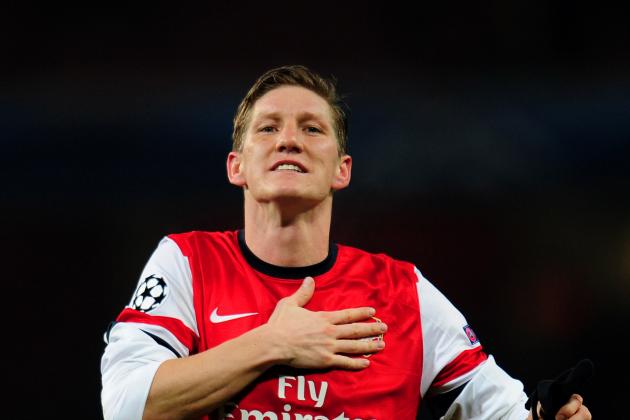 Shaun Botterill/Getty Images

Qualifying for the Champions League again has strengthened Arsenal.
First and foremost, it boosts the club's reputation and standing within European football. It makes it easier to attract new stars as well as helping to keep current ones.
The best players want to play in Europe's elite competition. As a consequence of failing to make the top four, Tottenham have faced a flurry of recent stories about Gareth Bale's future. Most recently, The Telegraph have suggested Bale could be the subject of a £60m bid from Real Madrid.
Arsenal have no such worries.
Staying in the Champions League also helps boost Arsenal's coffers, enabling them to pay the wages required to keep their big players happy.
Oli Scarff/Getty Images

In early 2013, Tottenham unveiled detailed plans for a new stadium. The plans are impressive, but as yet there is no official completion date.
Arsenal's Emirates Stadium has already been in action for seven seasons. The revenue provided by the extra 20,000 seats, as well as the boon of regular Champions League qualification, has meant that Arsenal's turnover dwarfs that of Spurs.
Tottenham's most recent final results showed a loss of £4.3m while Arsenal's demonstrated a profit of £17.8m.
Jan Kruger/Getty Images

Tottenham's reliance on Gareth Bale is dangerous.
Without Bale's extraordinary on-field heroics this season, Spurs would not even have been in contention for a Champions League spot.
The same was true of Arsenal in 2011-12, when Robin van Persie's brilliance single-handedly propelled them into the top four. However, since losing the Dutchman in the summer of 2012, Arsenal have spread responsibility throughout the team. Four players—Olivier Giroud, Theo Walcott, Santi Cazorla and Lukas Podolski—reached double figures in the scoring charts.
There is no one player whose absence could derail Arsenal.
Tottenham would be lost without Bale.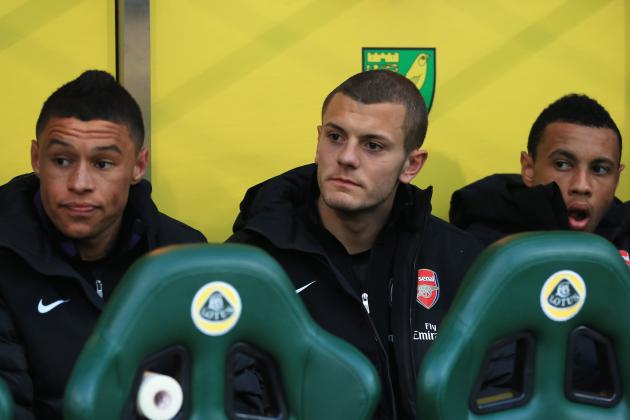 Richard Heathcote/Getty Images

On the final day of the Premier League season, the team Tottenham named to face Sunderland had an average age of 27.
By contrast, when the full-time whistle went at St. James' Park, the Arsenal side on the field had an average age of just 25.
Arsenal have a young core to build around. This season alone, six young British internationals signed long-term deals at the club: Jack Wilshere, Aaron Ramsey, Kieran Gibbs, Carl Jenkinson, Alex Oxlade-Chamberlain, and latterly Theo Walcott.
Tottenham will be worried. This young Arsenal side are only improving.