Chicago Blackhawks: 5 Keys to Winning Game 5 vs. Detroit Red Wings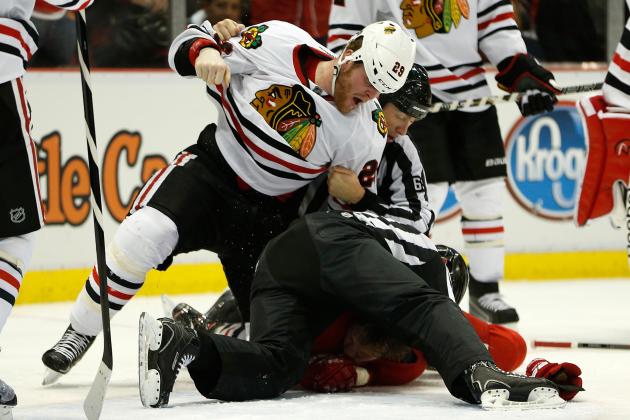 Gregory Shamus/Getty Images

The Chicago Blackhawks have a simple goal heading into Game 5 of their Western Conference semifinal. Chicago can't make up a 3-1 series deficit Saturday night. Any comeback hinges on extending the series against the Detroit Red Wings.
Forget about wresting home ice back from Detroit or a potential Game 7 showdown at the United Center. The only thing that matters is getting a win Saturday and staying alive in the postseason.
How do the Blackhawks keep their season going? Here are five keys to taking the first step and winning Game 5.
Begin Slideshow

»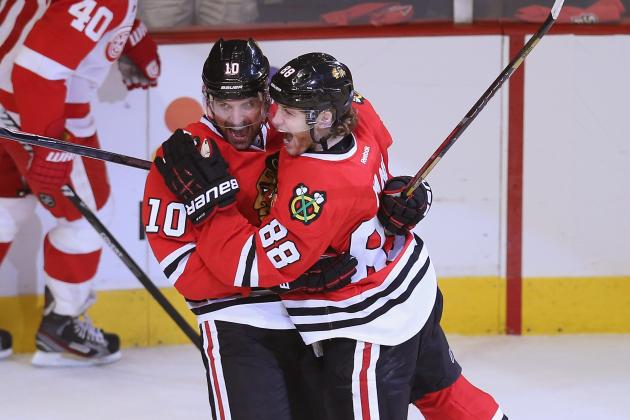 Jonathan Daniel/Getty Images

Coach Joel Quenneville brought his deck shuffler and sent out some very random line combinations Thursday night in a 2-0 Game 4 loss. Getting back to a more classic 'Hawks lineup should be a priority.
Tweaking the top six wouldn't be a disaster. Just give the players the chance to compete with a lineup resembling the one that won the President's Trophy.
Team depth has been a strength all season. Quenneville also has the advantage of the last line change at home. He can create some favorable matchups and still roll four lines at times in Game 5.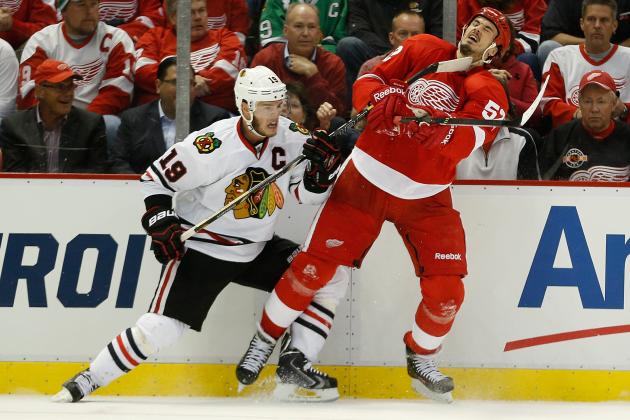 Gregory Shamus/Getty Images

Chicago needs to regain composure after an uncharacteristic performance from Jonathan Toews in Game 4.
The Red Wings are giving Toews the business. Calls are missed on both sides. Build a bridge, then get over it.
A Game 5 win is more likely if Toews and the top players start playing in a more focused fashion.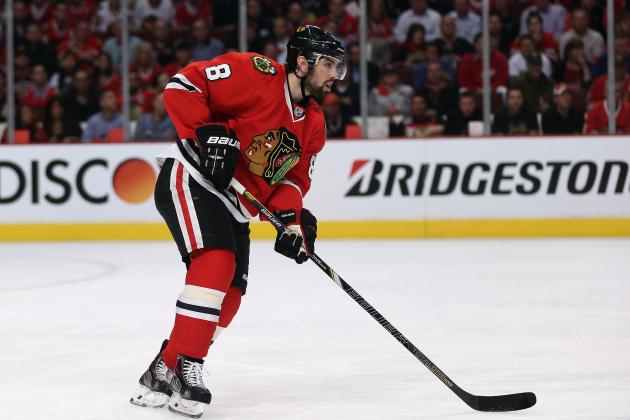 Jonathan Daniel/Getty Images

Detroit has been making a real effort to deny the 'Hawks' defensemen the stretch pass. This means that Chicago needs to skate the puck through the neutral zone on occasion.
Leddy created a couple of Chicago's best scoring opportunities Thursday night. Quenneville needs to get his young speedster on the ice more than the eight minutes he spent there in Game 4.
While we're on the subject of playing time, I wouldn't mind seeing Patrick Kane more than the three shifts he got in the third period Thursday. He's only the 'Hawks top scorer for crying out loud.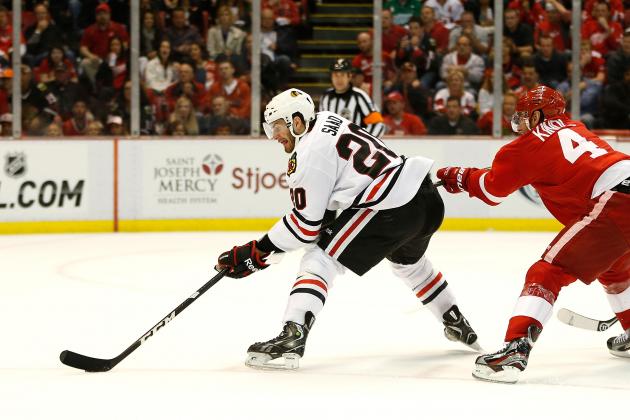 Gregory Shamus/Getty Images

A power-play goal might have allowed the Blackhawks to send Game 4 to overtime. Detroit would rather commit infractions that stop scoring opportunities at this point because Chicago has failed to make the Red Wings pay for going to the box.
In three power-play attempts Thursday, the Blackhawks had one shot on goal. That just doesn't cut it.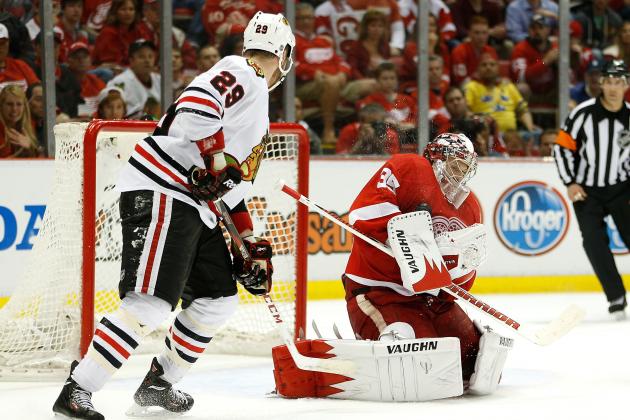 Gregory Shamus/Getty Images

Jimmy Howard has had a great series. Tip your cap to the guy, but it's time to put some major pressure on the Red Wings goalie.
Howard is leaving rebounds that need to be capitalized on. Goals don't need to look pretty. They just need to get across the goal line.
Hey, when you have two goals in three losses, you take them any way you can get them. Chicago must force Howard to deal with bodies in front of the net.