Kentucky Basketball: SEC Teams Wildcats Should Be Most Worried About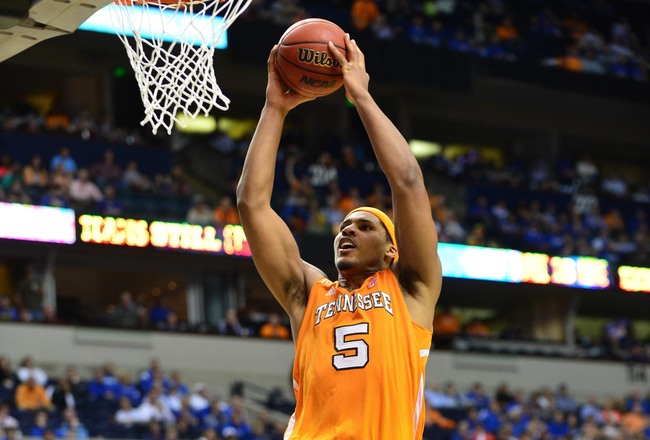 Don McPeak-USA TODAY Sports
Kentucky basketball reached uncharted territory last year, in the wrong way. After a first-round exit in the NIT, John Calipari and the Wildcats more than reloaded for the 2013-14 season by bringing in arguably the best recruiting class in school history.
The Wildcats aren't the only team with a great recruiting class though. Four other SEC teams join Kentucky in the top 20 recruiting classes in 2013 per ESPN. Florida and LSU are in the top 10, while Arkansas and Missouri are 18 and 19, respectively.
Names like Patric Young, Jarnell Stokes and Scottie Wilbekin are returning for another year of college basketball, making the SEC a competitive conference after a mediocre year from top to bottom.
Let's take a look at the three teams that will challenge Kentucky the most for the top of the conference standings.
Ole Miss Rebels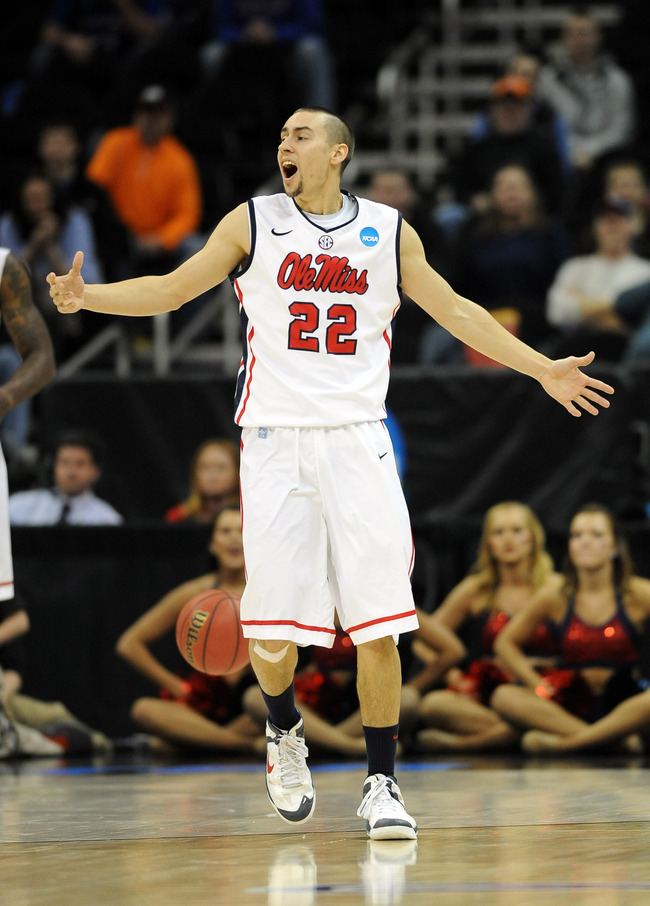 Denny Medley-USA TODAY Sports
This slide could be two words long and make enough sense to anyone who watched college basketball last season as to why the Rebels are on this list.
Marshall Henderson.
Whether you think he's talented or not, or even insane or normal is irrelevant, this kid can shoot a team to a conference title. Don't think so?
Remember, Ole Miss won the 2012 SEC Conference Tournament on Henderson's shoulders. Yeah, the one where he won MVP and scored 71 points in three games to help lead the Rebels to an NCAA berth.
Henderson could play one-on-five and you still have to be somewhat nervous because he is bound to catch fire at some point. Sure, he makes boneheaded plays and is often caught taking bad shots. But, he is a volume shooter that can score from anywhere in the half court.
As he showed last year, all it takes is three days of strong shooting to lead a team to a conference title.
Florida Gators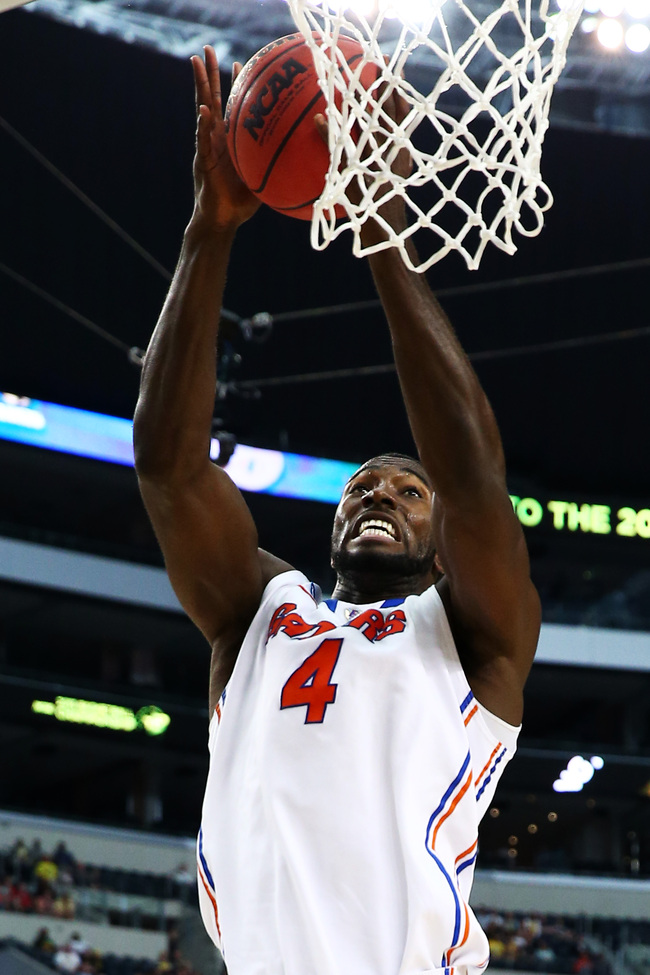 Tom Pennington/Getty Images
Florida will always be a team to challenge Kentucky for the SEC crown. The two teams are often considered the two prime teams every year in the conference, and this season don't expect to hear much different heading into the season.
The Gators return post players Patric Young and Will Yugette, as well as the always-reliable Scottie Wilbekin and three-point specialist Michael Frazier II. Joining the four returners are McDonald's All-Americans Kasey Hill and Chris Walker.
Florida is coming off its third straight trip to the Elite Eight, as well as winning the SEC regular season in the 2012-13 season. Don't expect Florida to just back down from the Wildcats because Kentucky is supposed to win the conference this season.
The Gators' roster matches up well against Kentucky, thanks to a combination of leadership and young talent. Wilbekin is one of the strongest on-ball defenders in the country and will be matched up against Andrew Harrison, something he's used to after guarding Brandon Knight and Marquis Teague.
The three-headed post monster in Young, Yugette and Walker will challenge Kentucky's big men with their size and ability to play both facing the basket and with their backs to the basket. Frazier II also provides someone to stretch the floor and keep Kentucky's defense out of the lane.
Florida has a winning culture as well. You don't go to three straight Elite Eights without having expectations of championships. Don't think that will change this season.
Tennessee Volunteers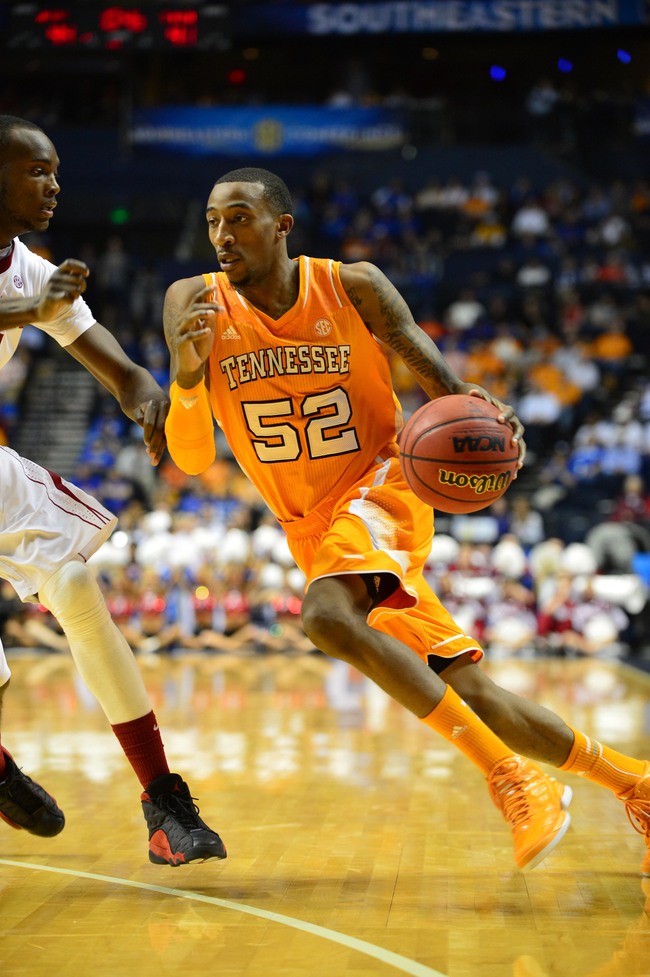 Don McPeak-USA TODAY Sports
Tennessee returns its two best players in Jarnell Stokes and Jordan McRae, and that might be enough to be a force in the SEC. The two players combined for over 28 points and 13 rebounds per game in 2012-13.
Also returning to the Volunteers is Jeronne Maymon, who missed all of 2012-13 after having knee surgery. In the 2011-12 season Maymon averaged over 12 points and eight rebounds per game.
The one downfall to Tennesse, and reason I think Kentucky will end up brushing the Volunteers off to the side, is the point guard duties will be handed over to a freshman. After Trae Golden got kicked off the team, head coach Cuonzo Martin will have to look at Darius Thompson to become the starting point guard.
However, the big three players for Tennessee should provide plenty of scare for Wildcat fans thinking of a 40-0 season. As the SEC saw last year, Jordan McRae is one of the most elite scorers in the conference. McRae was fourth in the conference last year in scoring while Stokes was 15th.
Tennessee has also shown it can defeat Kentucky with a loaded roster. Remember in Calipari's first year at Kentucky, the Volunteers handed the Wildcats a nine-point loss.
Keep Reading

Kentucky Wildcats Basketball: Like this team?