Liverpool Transfers: 4 Players Who Shouldn't Be Loaned Out, and 4 Who Should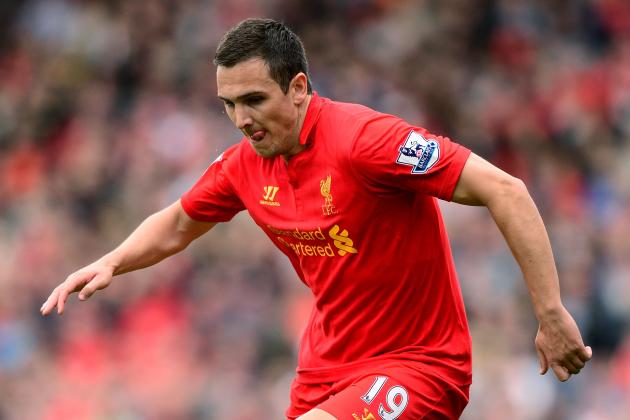 Mike Hewitt/Getty Images

Liverpool have been linked with a number of transfers for the forthcoming summer window already—even though the Premier League campaign has only just finished. While it is probable that the Reds will be bringing a few players in, there is also plenty of speculation about who might be leaving the club, be it permanently or on temporary deals.
Stewart Downing is the latest to be linked with a move away from Anfield, after Mirror Football reported that Fulham wanted to take him on loan for the 2013-14 season.
As a senior player for the Reds first team, it seems unlikely that the club would contemplate letting him go on loan, but Liverpool have set a tiring precedent in recent seasons of letting high earners and expensive acquisitions leave for a season, rarely benefitting Liverpool themselves in the process.
There are a few players who fit that profile this summer, as well as a few younger lads who could benefit from a spell away. Here are four players who shouldn't go on loan and four who should.
Begin Slideshow

»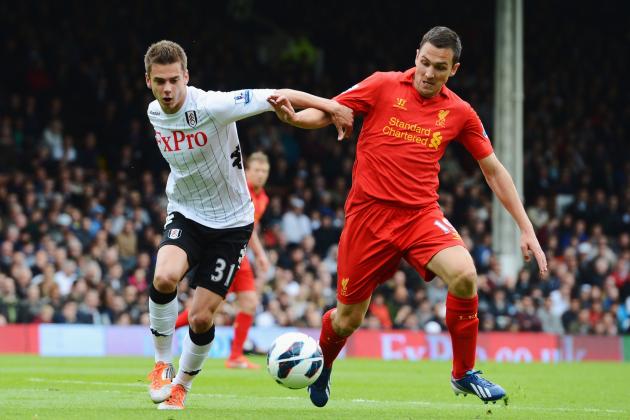 Mike Hewitt/Getty Images

We'll start with Downing then. A £20 million signing two years ago, Downing failed to impress in his first campaign and looked set to leave in January, but turned around his form and became a regular starter from the turn of the year.
Brendan Rodgers managed to get consistently effective performances out of the winger, who chipped in with a few goals and assists along the way, but it seems possible he could still be one to depart in summer or at least see his position given more competition.
Regardless, Downing shouldn't be heading out on loan.
He's 28 years old, so returning to Liverpool in a year would see his potential market value having dropped significantly—he'll be approaching 30, will have just one year remaining on his contract and clubs will know he is not required. The Reds would be lucky in that instance to receive even around £4-5 million for him.
If Downing isn't part of the manager's plans, he needs to be sold permanently. If any bids of approaching £8-9 million can be found, it is likely he'll go—but Liverpool might have to settle for less if they want a deal done quickly.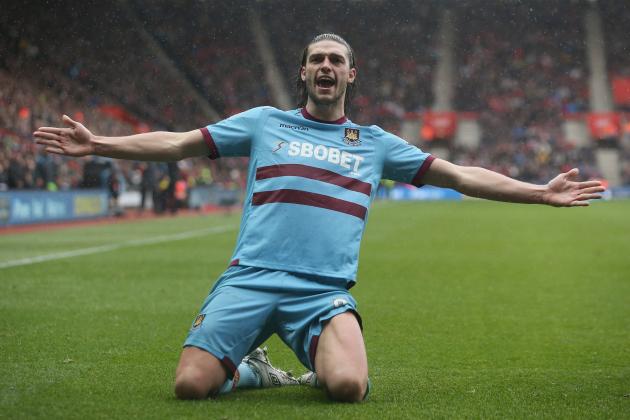 Ian Walton/Getty Images

Liverpool's biggest-money buys have really been hit-or-miss. Luis Suarez, Javier Mascherano and Fernando Torres were cracking purchases, but Robbie Keane and Stewart Downing were average at best overall, and Andy Carroll has lurched from one moment of promise to the next of disappointment.
He has just spent the season on loan at West Ham, finishing the season in good form, and there is already talk of him moving there permanently after a £15 million bid was tabled by the London club, according to the BBC.
Carroll understandably wants to be somewhere he has a chance of fulfilling his international and club career ambitions, but right now that place apparently isn't Liverpool Football Club.
From the point of view of the Reds, they simply have to let him go permanently, absolutely not on loan again. It shouldn't have happened last season, and they must ensure the same mistakes aren't made this time around.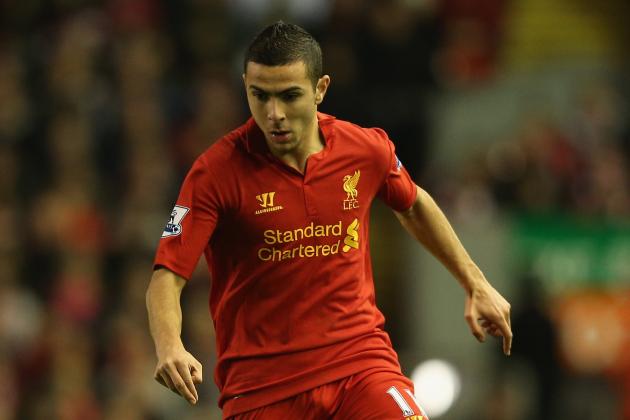 Clive Brunskill/Getty Images

Having joined a year ago, Oussama Assaidi looked an exciting impact player when given infrequent opportunities in the Europa League, but he never managed to force his way into the league side and is likely to depart Anfield in the summer.
There shouldn't be too much to worry about in terms of buyers: Assaidi was a success in Holland prior to joining Liverpool, and there should be plenty of teams who will try to take him on a relatively low fee.
While the club have to try and ensure they get a reasonable return, it is more important to accept what is on offer and reinvest elsewhere rather than worry about a big profit on what was a low-outlay gamble initially.
Above all, though, again if Assaidi isn't in Rodgers' plans, he's not going to break into the team in the future if the squad continues to improve.
Sell him, don't loan him out.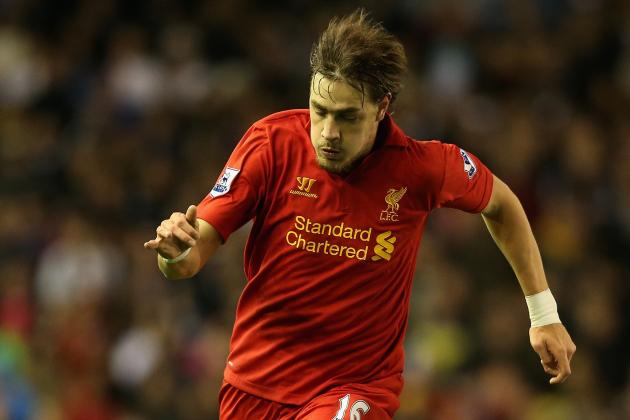 Clive Brunskill/Getty Images

Seb Coates has been something of a victim of circumstance; he is clearly a capable defender and in all likelihood, wherever he manages to make himself a first-team player he will show that he is genuinely of top quality.
Unfortunately, he wasn't first-choice at the start of the season, and when a change was made in the back line it was Jamie Carragher who was called upon. Coates, given a run of a dozen games or so, has the strength and ability to be a consistently impressive performer, but he's not likely to get that now at Liverpool.
The Reds arguably also play in too high a line to let him grow into the role gradually, as he is not the quickest or most agile all the time.
Clubs will be looking to take Coates this summer, no mistake, and in this instance given his age and the fact he has three years remaining on his contract, perhaps Liverpool should push for a higher fee. True, he hasn't played as much as he would like, but Coates remains a highly rated young player, and he should not be let go cheaply.
A loan in normal circumstances might be a positive opportunity, but if Liverpool bring in two new central defenders as expected this summer, then Coates is not in the long-term plans and should be sold instead of loaned out.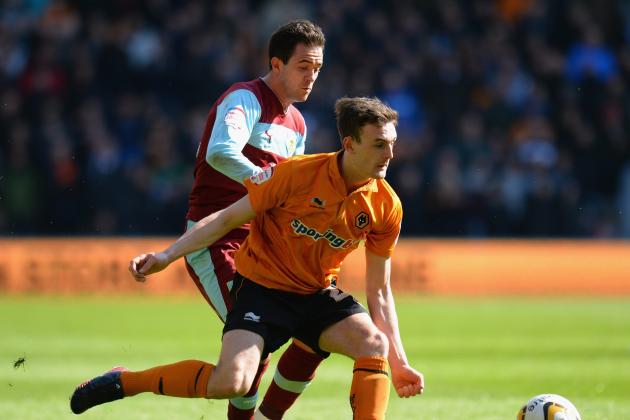 Shaun Botterill/Getty Images

Left-back Jack Robinson spent the latter part of last season on loan at Wolves, who were eventually relegated from the Championship.
The fact that Liverpool have only one senior left-back and Robinson was still not able to break into the team at any point this year shows that he is not ready to be a first-team player for the Reds, and as such he needs to take another spell on loan to get more football under his belt.
Sporadic appearances in the Reds team throughout 2012 did not yield particularly promising performances, so he needs to get rhythm and consistency into his game elsewhere.
Under-21 football will no longer benefit Robinson, a high-end Championship club should be the aim for him, at least from August until January.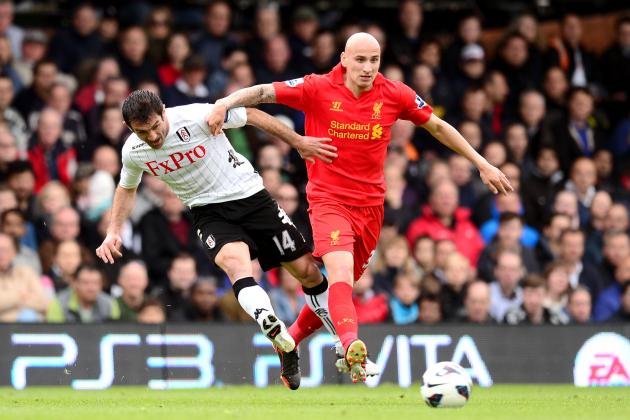 Mike Hewitt/Getty Images

Jonjo Shelvey was part of the first team at the beginning of 2012-13 season, edging his way into the starting XI and putting in a few impressive performances. He added important goals in Europe and filled in as a forward when needed, but a red card and ensuing suspension against Manchester United derailed his form.
Thereafter, Shelvey was in and out of the side, and from January onwards barely played at all until the final games of the season, when he started against Fulham.
Though he filled in in a variety of positions including centre-forward, left-midfield and as the deepest of three in the centre, Shelvey never managed to hold down one position as his own and looked off the pace in too many of his latter fleeting games.
He needs to go to a team on loan in the Premier League—which he certainly has the quality to perform in—where he can play every week, and whether it is for half a year or an entire season, 20 or 30 games in a row could make an almighty difference to his confidence and tactical progress.
There should be a few sides interested in taking him, and Liverpool should look to take advantage of that.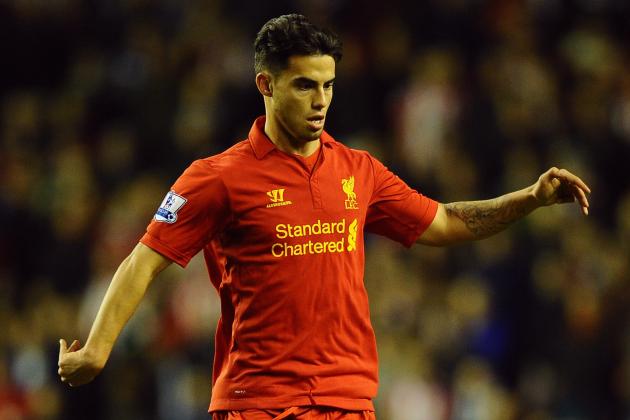 Laurence Griffiths/Getty Images

Creative attacker Suso could go either way; he's certainly capable of contributing to the first team now, but if the Reds bring in another attacker who can play from the right side, then it is unlikely Suso will get too many chances to play.
Both he and the final player on our list can be very good players for the Reds, but both need game time next season to ensure they continue to progress after playing around 20 games for the first team this term.
If there are Premier League teams around who play a possession-based game and would play Suso with regularity, certainly in the matchday squad if not always in the XI, then the Spaniard should consider it an opportunity to prove to Liverpool how good he can be for them.
He has a big future, but he needs to show it on a regular basis and without European football next season, he might not get that chance at Anfield.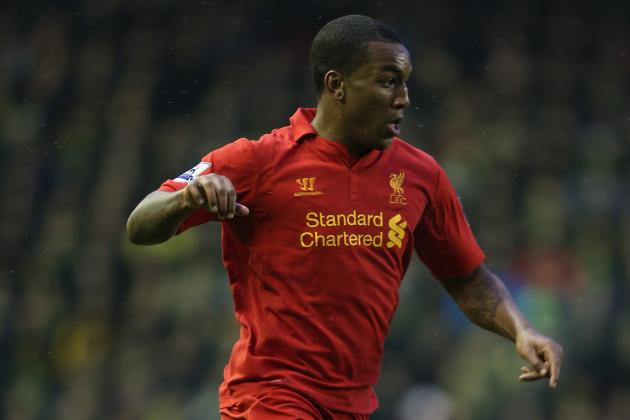 Mark Thompson/Getty Images

Finally, Andre Wisdom is in the same boat as Suso. He has already proved he can be an asset for Liverpool going forward, but any new defensive arrivals and the return to fitness of Martin Kelly could well mean less game time next season, without continental competition.
A season-long loan for Wisdom in the Premier League would enable him to get used to facing different types of attackers, would allow him to improve going forward from right-back or perhaps even get more experience centrally, and would keep his learning curve going.
Having figured 19 times for the Reds this term, playing six or 10 times next year would be an opportunity missed.
In this instance, and with that of Suso, the loan system could really benefit the club for once in giving two excellent young talents more game time for a year, before they return older and smarter for next season—hopefully with Liverpool back in Europe, too.