Chicago Blackhawks: 5 Things the Hawks Must Improve on to Beat Detroit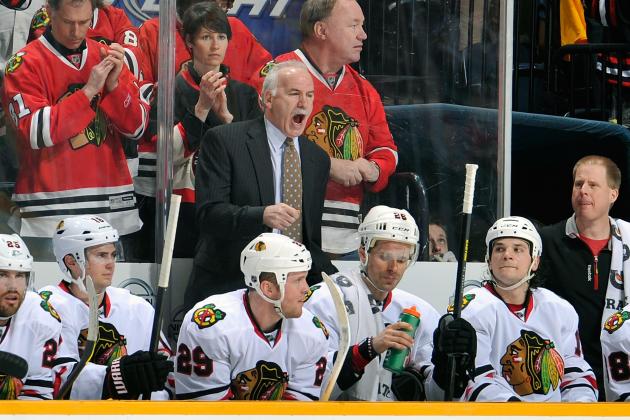 Frederick Breedon/Getty Images

For the first time in the 2013 Stanley Cup playoffs, and perhaps all season, the Chicago Blackhawks are facing a heavy dose of adversity. After coming up short in a 3-1 defeat to the Detroit Red Wings at Joe Louis Arena, the Hawks trail in the series 2-1 and are showing signs of frustration.
After getting swept in the regular season by Chicago, Mike Babcock and his veteran Wings have turned the tables on the younger Blackhawks by winning two straight in the postseason.
The Red Wings have outscored the Blackhawks 7-2 in the last two games after Chicago dominated Game 1 with a 4-1 drubbing that feels like it was months ago.
Although the Blackhawks stepped up their play in Game 3, it wasn't enough to beat Detroit and won't be enough to move on to the Western Conference finals. Here are five things Joel Quenneville's team must improve on if they want to have the last laugh in this historic rivalry.
Begin Slideshow

»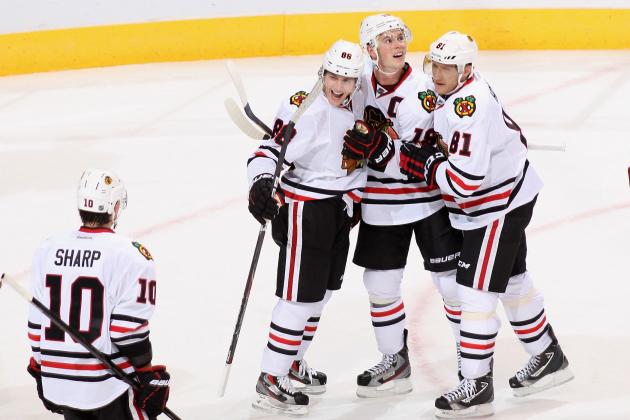 Christian Petersen/Getty Images

Chicago's power play was mediocre during the regular season (16.6 percent, 19th in the league), but the unit has been dreadful in the playoffs.
The Blackhawks have scored only three goals on 22 opportunities with the man-advantage in eight playoff games and are only 1-for-9 in the conference semifinals.
With so many stars on the ice, it is hard to diagnose why the unit is having a hard time putting pucks in the net.
One problem could be that the Blackhawks aren't taking enough shots on Jimmy Howard. In nine power play opportunities, Howard has 13 saves. That is just under 1.5 saves per power play.
Detroit has done a great job of blocking shots in the series, but this statistic could mean that the Blackhawks are being too passive and not shooting enough.
The Hawks like to look for the perfect pass, which is great, but can be very time consuming. When the play isn't there, Chicago needs to get shots on net and hope for a deflection or a juicy rebound.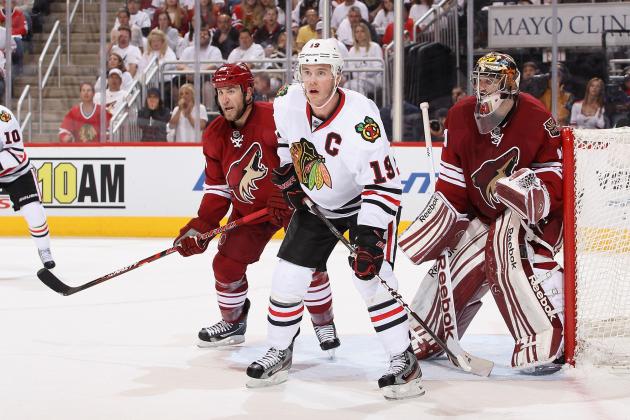 Christian Petersen/Getty Images

One thing that Chicago hasn't had since the loss of Dustin Byfuglien after the 2010 championship season is net presence. Whether at full strength or with the advantage, the Blackhawks need to get more traffic in front of Howard.
This may be the hardest thing to fix, but the Hawks need to frustrate Howard with screens and deflections because he has stopped almost every puck he has been able to clearly see.
One solution could be to dress Jimmy Hayes and place his 6'6", 221 pound frame on the first line with Jonathan Toews and Marian Hossa. Hayes isn't the most skilled player on the roster, but he has size and experience in the NHL and could cause havoc in front of the crease.
Chicago needs to get gritty in Game 4 and net presence will be a key factor for the rest of the series.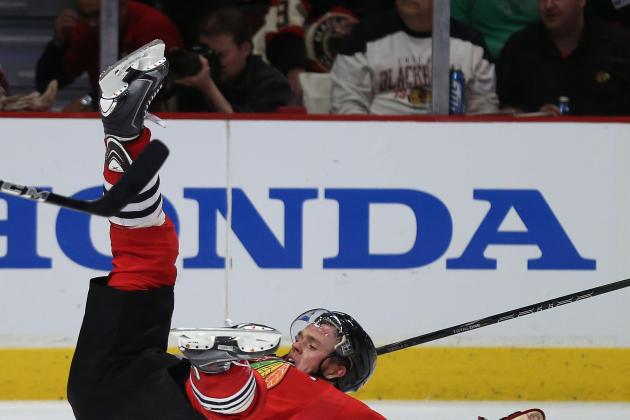 Jonathan Daniel/Getty Images

Mike Babcock has figured out a way to beat the Blackhawks and it starts with shutting down their captain. Henrik Zetterberg has dominated Toews in this series and if the Hawks want any chance of coming back they will need to find a way to get him involved.
Toews has been relatively quiet during the playoffs, but Chicago got away with it against Minnesota. In the conference semifinals, Toews has only one assist and a minus-one rating.
One sign of encouragement is that Toews took seven shots on goal in yesterday's game, which means he is finding more space on the ice.
Quenneville won't move Toews from the top line, which means his line mates must step up to create openings for Toews. In games two and three, Marian Hossa, Patrick Sharp and Brandon Saad-- the three players who have played the most on the first line with Toews—have combined for one point and a minus-two rating.
Toews has to find a way to beat Zetterberg, but his teammates also need to play better and shift some of the attention away from him.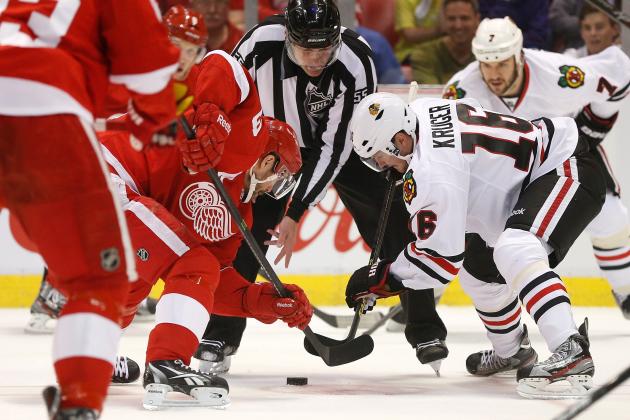 Gregory Shamus/Getty Images

Faceoffs are one of the most underrated aspects of hockey and the Blackhawks have been struggling in the dot. Detroit has won more draws in each of the first three games and have won a total of 100 faceoffs compared to Chicago's 83.
Only Michal Handzus has a faceoff winning percentage over 50 during the series with 15 wins and 10 losses (60 percent). Toews has 29 wins and 33 losses (46.7 percent), Dave Bolland has 17 wins and 18 losses (48.6 percent) and Marcus Kruger has 8 wins and 25 losses (24.2 percent).
Winning faceoffs is a crucial factor for the rest of the series because faceoff wins can sustain pressure in the offensive zone or be a bailout in the defensive end. If Chicago can take back the advantage on the draw, it will help create chances and clear out the pressure.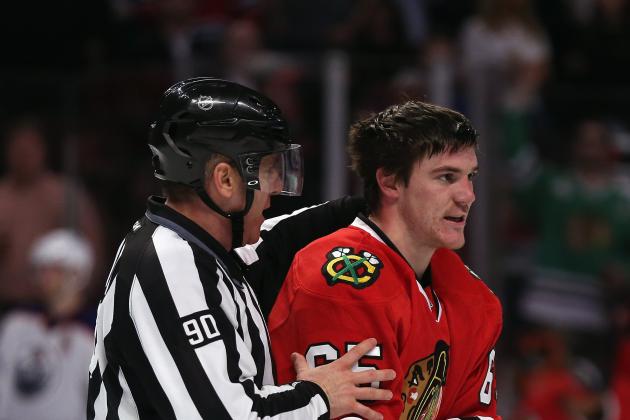 Jonathan Daniel/Getty Images

The Blackhawks showed a lack of discipline in Game 3, taking seven penalties that led to five power play opportunities for the Red Wings. Andrew Shaw and Bryan Bickell both lost their cool at the end of the game and accumulated 12 minutes combined in penalties.
Shaw has been terrible in this series, he is minus-one and has 18 penalty minutes in only three games. He brings a brash and gritty personality to the ice, but his style has gotten out of hand.
Detroit has gotten under Chicago's skin and the frustration was seeping out of the Blackhawks in Game 3. Although Chicago's penalty kill has been spectacular—the unit hasn't allowed a power play goal in 29 opportunities—taking dumb penalties not only gives the other team a chance to score, but also wastes precious attacking time.
Chicago needs to be more composed in Game 4 and must force Detroit into taking penalties.