Wes Lunt Fiasco Proves College Football Needs Standardized Transfer Rules
Regardless of your thoughts on the Wes Lunt situation, the controversy surrounding his transfer speaks to the pressing need for a standardized means of handling transfer scenarios.
Friday, news broke that former 4-star quarterback would see his transfer efforts greatly hindered by Oklahoma State. The Tulsa World reported that Cowboys head coach Mike Gundy is barring the rising sophomore, who was asked to redshirt this season, from transferring to any school in the SEC and Pac-12, along with Southern Mississippi. That is, of course, in addition to the standard blocking of in-conference schools and teams on future schedules.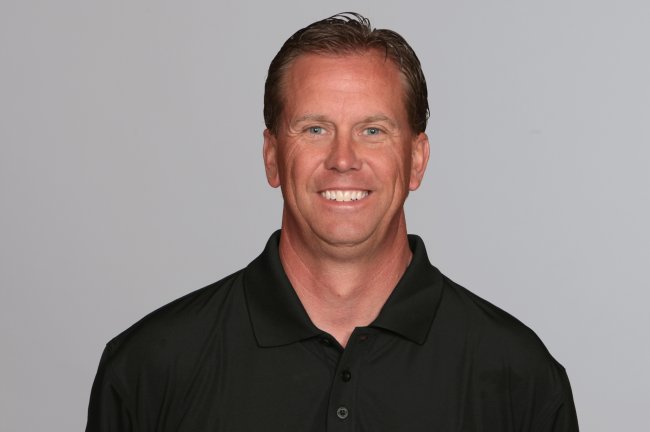 Handout/Getty Images
Hence, Central Michigan showing up on the list of places the Pokes will not release Lunt.
Gundy's actions certainly set the criticism world ablaze. ESPN's David Ubben commented on the specifics of the story. Yahoo!'s Frank Schwab also had thoughts on the petty nature of the decision, as did Matt Murschel of the Orlando Sentinel.
Personally, as a guy who is largely pro player in most situations, this stinks to high heavens for me. However, the real issue, regardless of where you fall in the spectrum of opinions, is that if everyone knew the transfer rules, everyone would be playing the same game.
In the last few seasons, just on the football side of the collegiate landscape, we have seen several coaches put the squeeze on transferring athletes. Randy Shannon at Miami with quarterback Robert Marve. Randy Edsall at Maryland with quarterback Danny O'Brien. Derrick Dooley with wide receiver DeAnthony Arnett.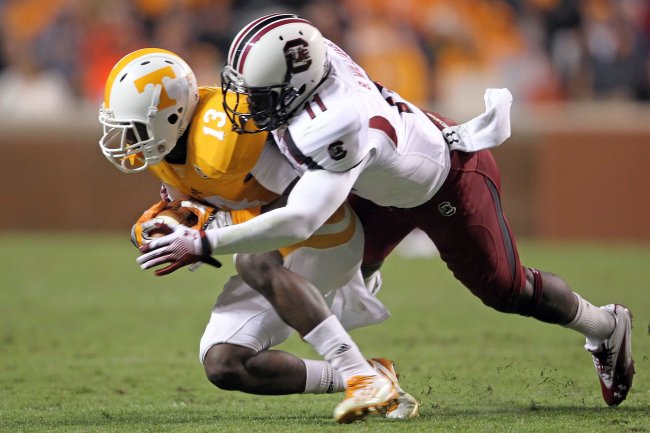 Andy Lyons/Getty Images
Sometimes, the coaches fumble early and then grant the normal release late. Other times, the coaches maintain their tough approach and the player ends up buckling to the terms.
Instead of this dance of hurt feelings, spite and paranoia, what the sport needs is a clear rule on transferring that makes it less painful for all the parties involved. Less pain for the player having to jump through hoops because a coach is upset that he's leaving. Less pain for the coaches who get raked over the coals for imposing outlandish restrictions.
The standard? The exact same policy that most schools already use, just written on the books so that all parties, coaches, players and parents know the exact terms. No release to schools in the same conference or programs on future schedules during the player's career span.
Would you like to see the transfer policy standardized?
Pretty simple.
That way, regardless how a coach feels about a player, he understands where that guy can or cannot go. Players understand their options as well. No more barring a player from going to a school in the same state that your program does not even play. No more blocking a player from big schools near his home because you worry he might star for a better program.
If a guy is willing to sit out a year to head to another conference, have at it. If a guy wants to play for the coach who recruited him and then got a head coaching gig, and he's willing to take that year off to do it, then let him go.
For a system that has pages upon pages of codified rules to manage mundane minutiae, here is where a rule could help the system. Mark Emmert's talked about trying to cut through the red tape and streamline things on the NCAA's end; a standardized transfer release policy would help to do that.
This article is
What is the duplicate article?
Why is this article offensive?
Where is this article plagiarized from?
Why is this article poorly edited?