Pittsburgh Steelers: What to Watch for at OTAs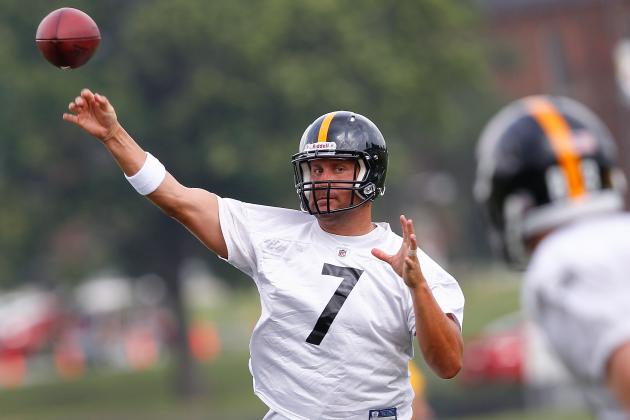 Jared Wickerham/Getty Images

The Pittsburgh Steelers open organized team activities (OTAs) this week starting on May 21 and finishing June 8. It may not be much, but at least it's football.
Indeed, OTAs are just glorified flag football with helmets and aren't technically mandatory, but they signify something greater: training camp is around the corner. And with that, questions that need to be answered.
Here a several things to watch for during the Steelers' OTAs and beyond.
Begin Slideshow

»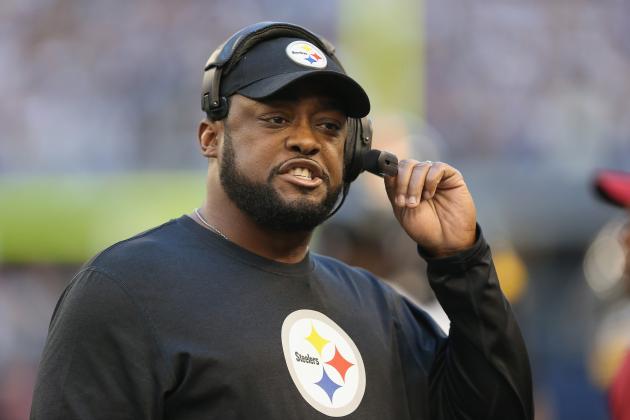 Ronald Martinez/Getty Images

For Steelers head coach Mike Tomlin, the 2012 season was not a career highlight. The team took a sharp nose dive after Ben Roethlisberger's injury, eventually finishing 8-8.
It was only the second time in Tomlin's tenure that Pittsburgh did not make the playoffs.
However, the other time (2009) came after a Super Bowl victory. Last year had no such hangover excuse.
The tenor of a team starts at the top. Tomlin needs to set a no-nonsense tone this year, and it must begin at the OTAs. Granted, the OTAs are nothing more than a giant get-aquainted session, but he must establish that the 2012 culture of bickering and finger-pointing was an anomaly, not a trend.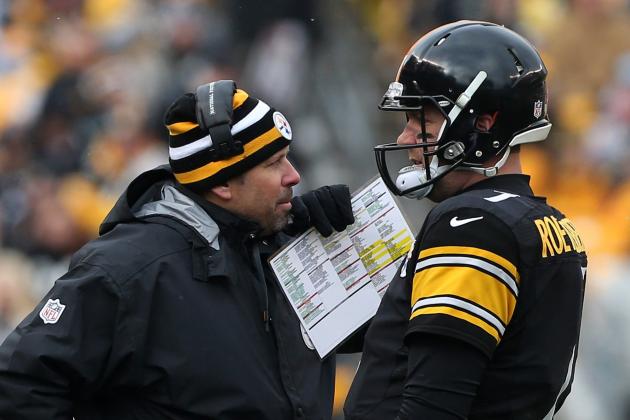 Karl Walter/Getty Images

After the 2011 season, the Steelers and longtime offensive coordinator Bruce Arians went separate ways. Ben Roethlisberger was not amused. Arians was Roethlisberger's offensive coordinator since 2007, and their relationship had developed into a friendship.
Enter Todd Haley. His relationship with Roethlisberger was anything but friendly during 2012. In October, Big Ben told Pittsburgh Tribune-Review's Joe Starkey that Haley runs a "dink-and-dunk offense."
But the situation came to a head after the Steelers' overtime loss to the Dallas Cowboys. After publicly criticizing Haley, Roethlisberger later apologized.
However, all of their end-of-season drama makes for an intriguing start to 2013.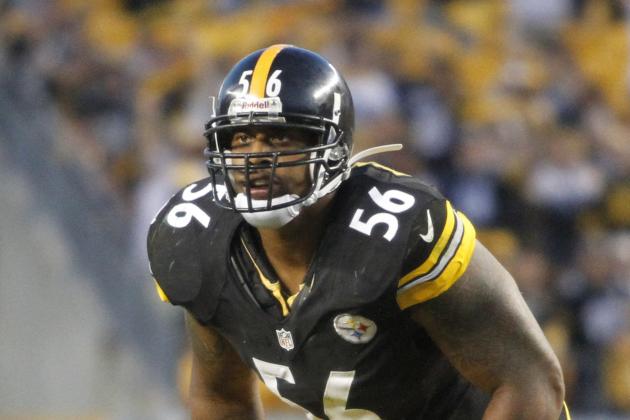 Justin K. Aller/Getty Images
LaMarr Woodley eyeing a pregame donut.
LaMarr Woodley has a lot to prove this season. After a pedantic 2012 (38 tackles, four sacks), Woodley was called "awful" by an anonymous Steeler to the Pittsburgh Post-Gazette's Ron Cook.
Woodley vowed to come back in better condition. Hopefully, he's being sincere.
With the drafting of Jarvis Jones, it may be Woodley not Jason Worilds who becomes expendable. If he doesn't return to his Pro-Bowl self this year, his bloated salary makes him an excellent candidate for a release in 2014.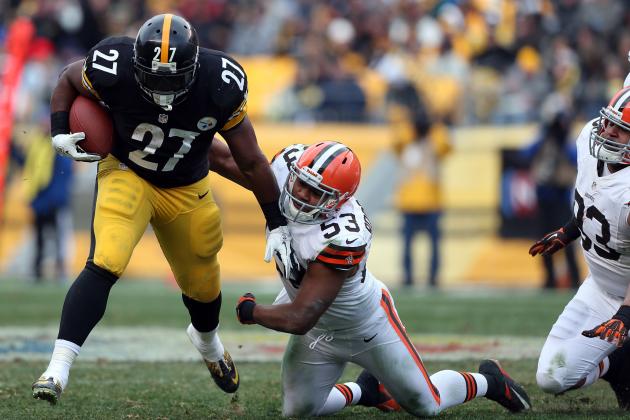 Karl Walter/Getty Images

Jonathan Dwyer is on the hot seat. He never established himself as the featured back last season, forcing the Steelers to draft Le'Veon Bell. As if that wasn't enough to send a warning to Dwyer, the NFL Network's Daniel Jeremiah claimed the Steelers tried to trade him.
Nevertheless, he has an opportunity to prove everyone wrong by coming in to the OTAs ablaze with a chip on his shoulder. An intense, hyper-focused Dwyer could disrupt the whole questionable running back situation in a positive way, setting the stage for some healthy competition among him, Bell and Isaac Redman.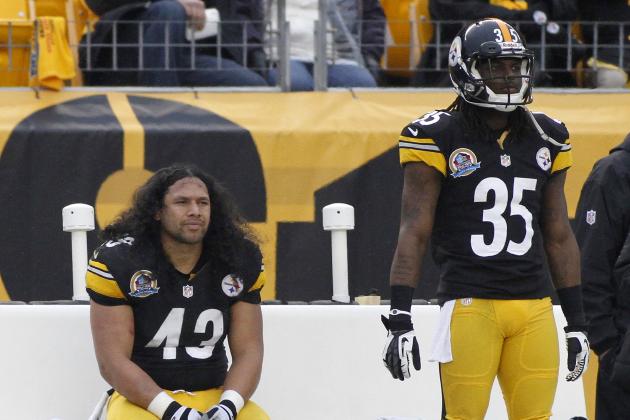 Justin K. Aller/Getty Images

Troy Polamalu usually is absent during OTAs. He spends it training with Marv Marinovich. He surprised many last year, however, by making an appearance, and is expected to participate in this year's as well.
It's a welcomed and needed occurrence. The Steelers are at a crossroads at the safety position. Polamalu is accelerating toward 32, and Ryan Clark has already slid past it (33).
Pittsburgh has two young safeties in recently drafted Shamarko Thomas and Robert Golden who both need veteran mentorship. By showing up at the OTAs, Polamalu is proving that he's willing to help pass the torch to the next in line.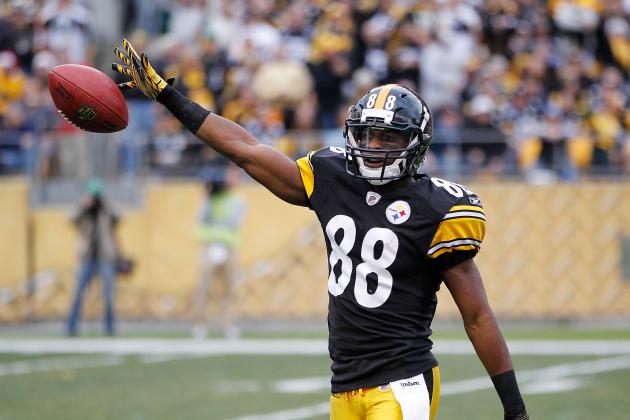 Gregory Shamus/Getty Images

After flirting with the New England Patriots this offseason, Emmanuel Sanders is committed to the Steelers, at least for this year. His long-term value to Pittsburgh remains a question, though. By drafting Markus Wheaton, Pittsburgh is at least putting together buffer capacity should Sanders leave.
After he signed the Pats' offer sheet and then his agent spouted off about a possible 2014 exit, Sanders found himself persona non grata among Steelers Nation.
He tried to make amends by going on ESPN's First Take and claiming to "loves the Pittsburgh Steelers." But his interview came off a bit forced and contradictory.
The OTAs are the on-field opportunity beginning for Sanders to allay some of the anger. After all, if Sanders has an unremarkable 2013, the Steelers may be his only suitors next year. And hell hath no fury like an organization previously scorned.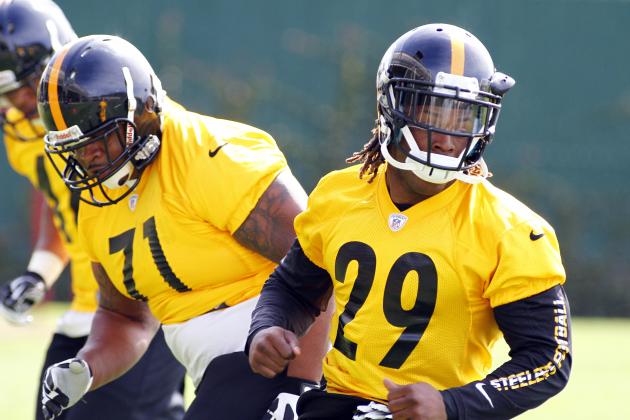 Justin K. Aller/Getty Images

During the draft, Steelers fans knew the team needed to pick a safety, they just didn't know who it would be. The other shoe dropped when Pittsburgh finally selected Shamarko Thomas, a size 6 who plays like a size 15.
The question remains, however, whether or not it's enough to ease the eventual departure of Polamalu and Clark. At 5'9", he may lack the stature of Clark or Polamalu, but he is more versatile. He has the ability to play in the nickel package and cover the slot receiver.
The OTAs are the first step of Thomas' journey in continuing the Steelers' tradition of great safeties.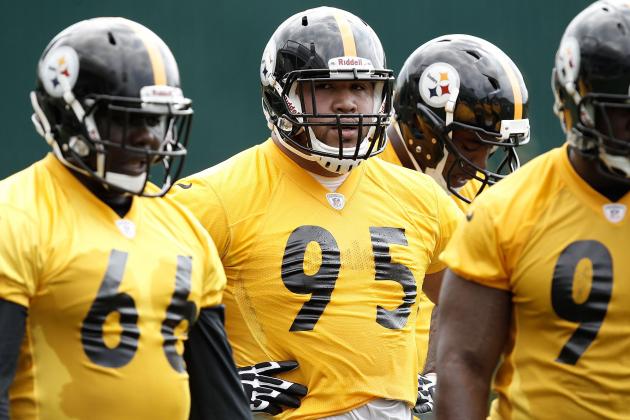 Jared Wickerham/Getty Images

In the 2012 draft, the Steelers thought they had found Casey Hampton's heir in Alameda Ta'amu. Instead, Ta'amu quickly became the next public relations' disaster. Last October, Pittsburgh police charged him with DUI, resisting arrest and fleeing in a vehicle. He pleaded guilty to the DUI and was given probation.
Unfortunately, Ta'amu "celebrated" his good fortune by retweeting an old photo of him driving while his friend held a bottle of whiskey. Hopefully, he has gotten stupid decision-making out of his system and is ready to grow up.
Right now, Steve McLendon is the presumptive starting nose tackle, but not much is behind him. If Ta'amu can rise from the ashes and just make the team, that would be huge. It would give the Steelers much-needed depth at the position. And maybe, just maybe, Ta'amu will eventually develop into a starter.
That's a tall order. But sports fans love second chances, and Ta'amu's continues May 21.