WWE Extreme Rules 2013: John Cena, Brock Lesnar and Here Are Your Winners...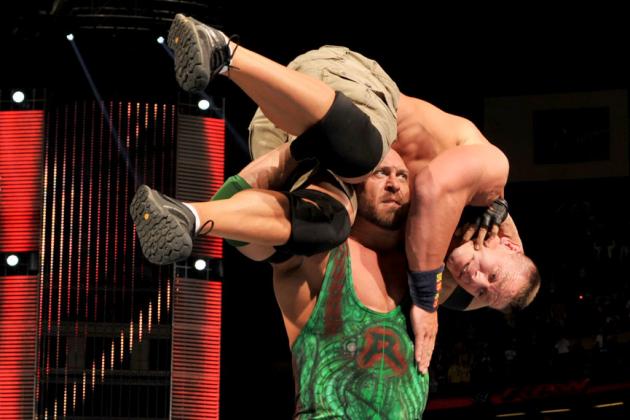 From WWE.com
WWE Extreme Rules 2013 emanates from St. Louis, Mo. tonight. A plethora of wrestling history has happened under St. Louis' watch. So by comparison, Extreme Rules may come off like Madison Square Garden hosting the Butte County Fair.
Not to fear. Nothing a few dangerous, career-threatening stunts can't solve. And when it comes to dangerous stunts, WWE made sure to line up the best in the business for this one.
During One Night Stand in 2008—the pay-per-view which would eventually be replaced by the Extreme Rules franchise—Triple H countered an RKO by throwing Orton over the top ropes. This led to a shoulder injury that shelved Orton for several months.
Brock Lesnar almost flirted with paralysis at WrestleMania XIX when he attempted a Shooting Star Press on Kurt Angle that went horribly wrong.
Chris Jericho severely chipped a tooth during a ladder match against Shawn Michaels.
Who knows what kind of over-achieving disasters lie ahead in this one? But Extreme Rules tends to be one of those pay-per-views that makes fans appreciate the lengths a wrestler will go to get them out of their seats, not to mention keep them there.
Two matches headline this pay-per-view as John Cena takes on Ryback for the first time ever while Brock Lesnar takes on Triple H for the third time in their history. Somewhere in between all that, Chris Jericho takes on Fandango for the second time since their rivalry began back before WrestleMania 29.
Begin Slideshow

»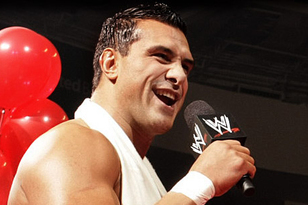 From WWE.com
How we got here: This was originally scheduled to be a triple threat match for the World Heavyweight Championship, with incumbent Dolph Ziggler involved. Jack Swagger took care of that with a stiff kick to the face, causing Ziggler to suffer a legit concussion.
The result? Fans will see an encore of a WrestleMania match they never asked for. Ironically enough, Ziggler was conspicuous by his absence in that match, as well as the fact that he did not cash in his Money in the Bank briefcase.
Why Alberto Del Rio will win: The I Quit stipulation won't seem as forced as some of the others since both wrestlers use submission finishers. The winner gets a shot at Dolph Ziggler's world title. The last time WWE booked a Ziggler-Swagger heel vs. heel match, it was met with more apathy than Daria. WWE won't make that mistake again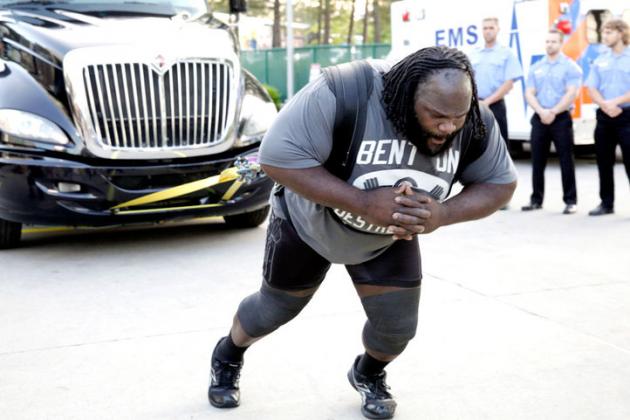 From WWE.com
How we got here: Mark Henry's still-impressive strongman antics have been met with irreverence by Sheamus. Henry conveyed the seriousness of his strength with a handful of swift lashes from a leather belt. Time for a four corner's strap match.
Why Mark Henry will win: The WWE appears to be gassing Mark Henry up for one last shot at the WWE Championship. Per unwritten WWE protocol, the top heel who goes over at WrestleMania in a non-title match receives the first championship shot at the next pay-per-view.
While that was teased for Henry, it never materialized, especially after Ryback turned heel out of nowhere. The WWE isn't about to let Henry drag two trucks for him to lose to Sheamus. A win for him means more and makes him the threat to Cena that Ryback simply isn't.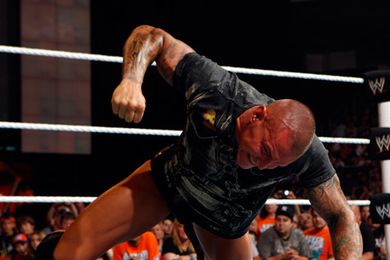 From WWE.com
How we got here: The Big Show, who has spent his career waffling between hero and villain, punched out tag team partners Randy Orton and Sheamus at WrestleMania. Now Orton gets to go through the motions in his latest program against the world's largest athlete.
Why Randy Orton will win: This could be way off given Orton's treatment since violating WWE's wellness policy for a second time. But an Extreme Rules match could give creative an excuse to give Orton a much-needed win while not letting him appear too strong since he'll need the help of a weapon.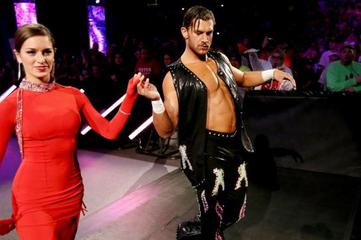 From WWE.com
How we got here: A singles match? For a rematch? At a pay-per-view where every match should theoretically be a derivative of the extreme rules stipulation? How did we get here?
Why Fandango will win: Chris Jericho is back in the WWE as part of a personal duty to help get over the next generation of talent. It's a valiant task and if WWE gave out Nobel Piece Prizes, Jericho would be second. Nobody's beating Cena. The man has just granted too many wishes.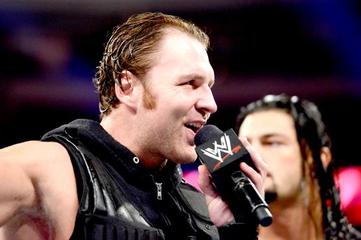 From WWE.com
How we got here: This was a forced program to give The Shield another layer of power. Kofi Kingston and Dean Ambrose have no personal vendetta against one another. But the curious timing of having two Shield title matches signifies a stable that will leave St. Louis covered in championships.
Why Dean Ambrose will win: This is the type of match where viewers may want to take a break from Twitter. Internet nerds will be out in full force, littering Twitter feeds with capitalized expletives, ready to riot should The Shield fail to accomplish its goal of winning both its title matches.
The Shield technically lost its first match as a unit this past Monday after getting disqualified. Walking around with three championships will virtually erase that loss.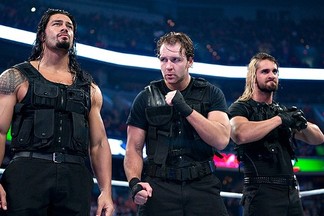 From WWE.com
How we got here: The Shield suddenly wants to domesticate its once-hostile takeover of the WWE by playing by the rules and competing for WWE championships in a sanctioned title match. Whatever works.
Why The Shield will win: Outside interference. A title change to justify the pay-per-view's high price tag. Because Team Hell No has run its course.
From WWE.com
How we got here: Brock Lesnar and Triple H are currently deadlocked at one win apiece in what has become a best two-out-of-three series that started at SummerSlam 2012.
Why Brock Lesnar will win: The WWE couldn't have possibly paid all that money to have Brock Lesnar win just one pay-per-view match in the year-plus that he has been with the company. At this point, it seems that UFC was more skilled booking Lesnar, and it was handicapped by not being able to fix the results.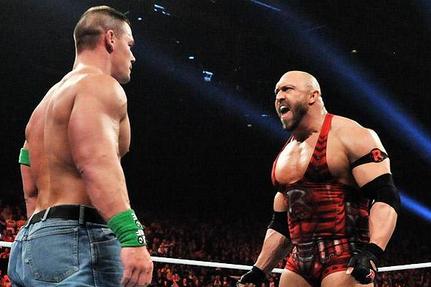 From WWE.com
How we got here: The night after WrestleMania, Ryback celebrated another pay-per-view loss by turning heel. He has since replaced "feed me more" with Ryback rules.
Why John Cena will win: The WWE has shown its lack of confidence in Ryback as a money-drawing heel by building this match around the lingering injuries of John Cena. So instead of "Can Cena beat Ryback?" on its own merits, the storyline of this match is more like "Can John Cena stand on two legs long enough to defend his title?" John Cena simply doesn't lose after Extreme Rules. So the answer is yes.