No-Stats Stars of the 2013 NBA Playoffs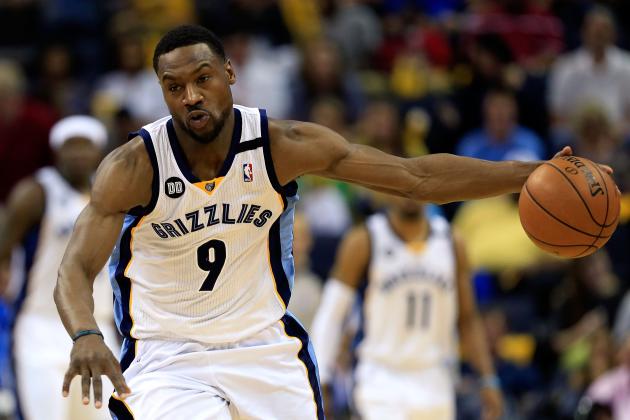 Jamie Squire/Getty Images
Tony Allen, Memphis Grizzlies
Superstars receive the lion's share of acclaim and scrutiny come playoff time. However, it's the play of no-stats stars that can prove to be the difference between postseason success and failure.
Although these glue guys don't wind up being glorified, they're the ones scrapping for loose balls, fighting for post position, playing stellar off-ball defense and spacing the floor.
These players contribute far beyond average box-score lines, which is why many of the statistics cited in this slideshow will be advanced metrics that measure a player's worth to his team in terms of points scored or allowed when on and off the floor.
Note: All statistics courtesy of Basketball-Reference and NBA.com/stats unless noted otherwise.
Begin Slideshow

»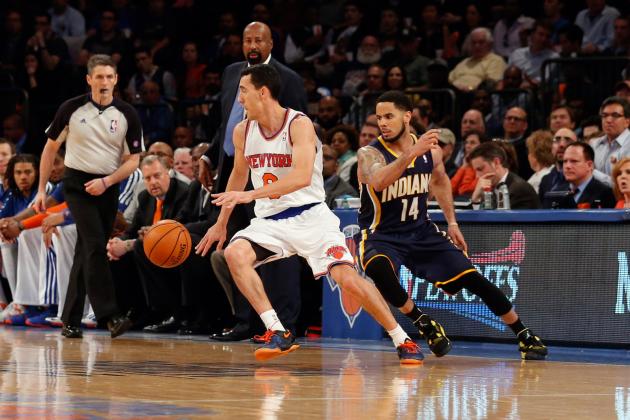 Anthony Gruppuso-USA TODAY Sport

Playing in his first postseason at age 36, Pablo Prigioni established himself as the New York Knicks' best reserve point guard.
Jason Kidd, who scored 11 total points during the playoffs, struggled to find his footing, and it was Prigioni who took advantage when given opportunities by Mike Woodson.
Although Prigioni averaged just 4.5 points and 3.2 assists per game, his impact was evident when examining the plus/minus splits.
When Prigioni was on the floor (230 minutes), the Knicks scored 112.1 points per 100 possessions and moved the ball quickly from side to side. Alas, when Prigioni was off the floor (351 minutes), the Knicks reverted to their struggling offensive ways, scoring just 95.7 points per 100 possessions due to a dependence on isolations.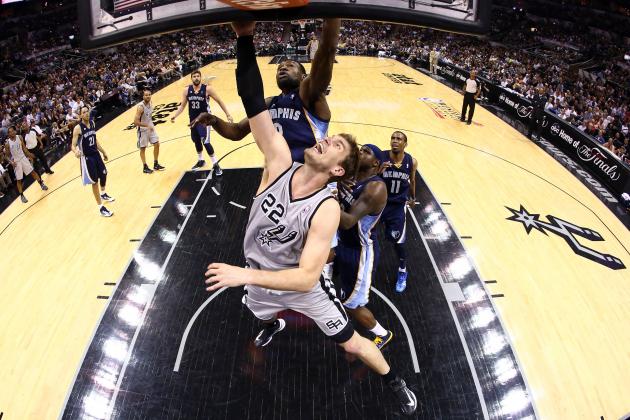 Ronald Martinez/Getty Images

Tiago Splitter is a textbook no-stats star. While the Brazilian forward possesses a steady post game, it's his post defense that has the San Antonio Spurs leading 1-0 against the Memphis Grizzlies.
Splitter has always been known as an excellent post defender, and his play in Game 1 of the Western Conference finals reaffirmed that belief.
Time after time down the floor, Splitter did an excellent job fronting Zach Randolph. As a result, Randolph registered just two points on 1-of-8 shooting in a blowout loss.
With a career-best postseason defensive rating of 98 to date, Splitter's off-ball defense is one of several reasons the Spurs are in prime position to make a run at an NBA title.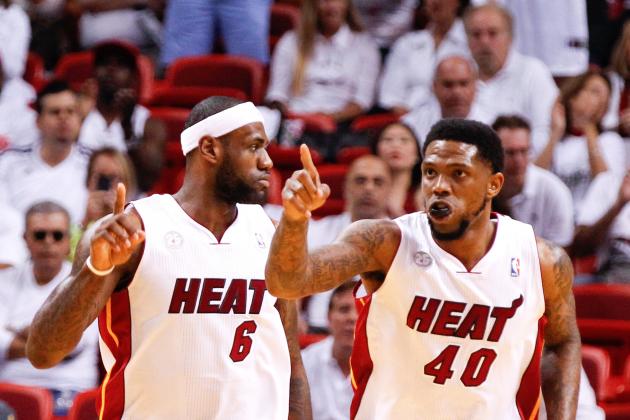 Robert Mayer-USA TODAY Sports

Entering the postseason, many (including myself) believed that Chris Andersen would be the biggest X-factor for the Miami Heat. Instead, it's been Udonis Haslem who's picked up the slack from an energy standpoint on the defensive end.
Yes, Haslem's scored 6.2 points per game on 63.4 percent shooting, but his unheralded contributions defensively have been the real cause for celebration.
Just how much better are the Heat defensively with Haslem? In his 158 minutes on the floor, the Heat have allowed 7.5 fewer points per 100 possessions than they have when he's been on the bench.
The Heat do happen to be 10.5 points better per 100 possessions offensively when Haslem is off the floor, but ultimately, it's his stout defensive presence that could prove to be the difference against an imposing Indiana Pacers front line.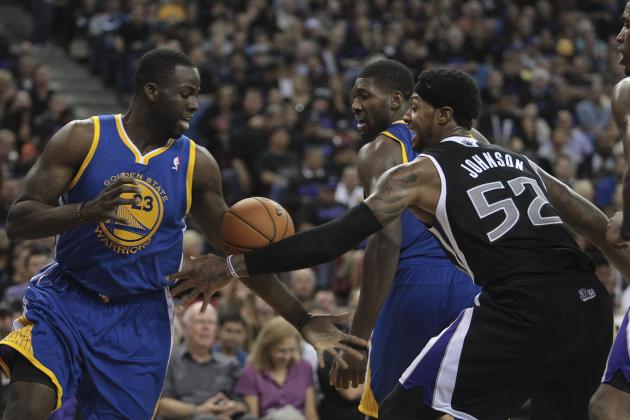 Kelley L Cox-USA TODAY Sports

While the emergence of Harrison Barnes would have been enough to appease Golden State Warriors fans, the West Coast diehards were actually treated to fantastic performances from a trio of rookies this postseason.
Barnes posted one impressive line after another against the Denver Nuggets and San Antonio Spurs, but it was Draymond Green and Festus Ezeli who surprised observers the most.
Green and Ezeli combined to average just 7.8 points and 6.8 rebounds per game over 12 playoff games, but the young duo turned out to be an excellent one-two punch.
Offensively, the Warriors were 5.6 points better per 100 possessions in Green's limited time on the court (18.6 minutes per game) as he provided offensive support and perimeter spacing. Ezeli anchored the middle of the defense for stretches, but his greatest contribution came on the glass, as Golden State grabbed 8.6 percent more offensive rebounds with him on the court.
The Warriors discovered that their frontcourt has a bright future thanks to two unsung youngsters.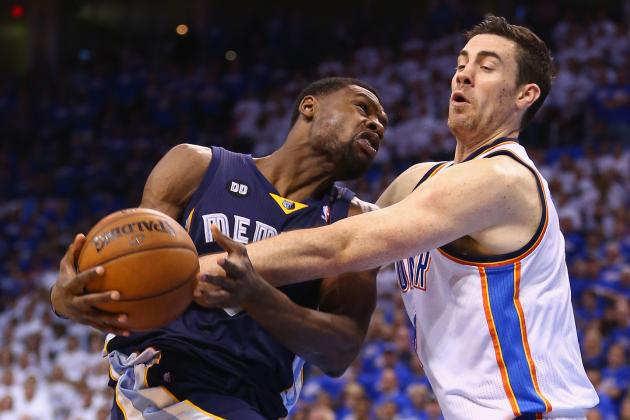 Ronald Martinez/Getty Images

Grit and grind. That patented style of play is what's propelled the Memphis Grizzlies to their first Western Conference finals appearance in franchise history.
The player who epitomizes that oftentimes ugly and unconventional style of play is Tony Allen—the defensive stopper with a mean streak.
But Allen's defensive abilities have been lauded time and again. While his basic stat line may not show it, Allen has actually been a more significant contributor offensively than in the past.
Thus far in the playoffs, Allen has produced 112 points per 100 offensive possessions, the second-best mark of his career (113 in 2007-08 is his highest).
Factor in that a Grizzlies offense lacking firepower (scoring 104.9 points per 100 possessions) has been markedly better when Allen's been on the court (scoring 112.7 points per 100 possessions) through 12 playoff games, and you'll see that Allen's value spans far beyond points, assists and rebounds—and even his excellent defense.