Extreme Rules: 10 Burning Questions Heading into the Event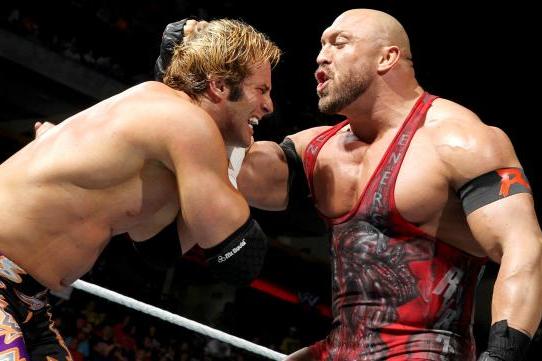 Look for Ryback, everyone! (from wwe.com)
As we head into this week's Extreme Rules event, there are several burning questions that need answering.
In fact, there are numerous things on the line on Sunday: Ryback's future in the WWE main event scene, Triple H's status and John Cena's foot injury are the first issues that spring to mind.
With this in mind, let's have a look at the top 10 burning issues we hope to get resolved in St. Louis this Sunday...
Begin Slideshow

»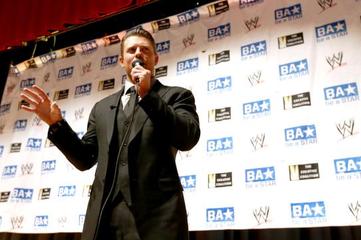 photo from wwe.com
Despite having two movies on his resume (The Marine 3: Homefront and the upcoming Christmas Bounty), being a former WWE champion and having a fair amount of mainstream notoriety, The Miz's career seems to be in a difficult spot right now.
He's facing the equally aimless Cody Rhodes in the Extreme Rules pre-show this Sunday in a match that has no real reason for taking place. It seems the company isn't quite sure what to do with the reality star-turned-wrestler right now.
Will the direction of Miz's character, and his next program, become apparent at the event? Let's hope so.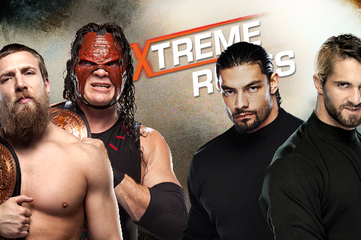 photo from wwe.com
After nearly eight months as champions, is it time for Team Hell No to relinquish the tag team titles to Roman Reigns and Seth Rollins? Hey, it would make sense if they did.
Kane and Daniel Bryan have seemingly done everything they can with the belts and now seems an appropriate time for The Shield, who continue to go from strength to strength, to get the gold.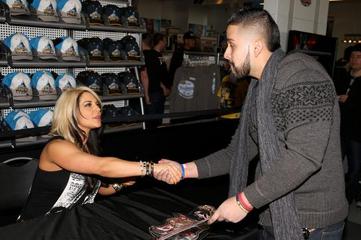 photo from wwe.com
OK, so Divas champion Kaitlyn isn't currently scheduled for the event. But it seems possible, even likely, that the Kaitlyn vs. A.J. Lee bout (Lee became the No. 1 contender last month after winning a Divas Battle Royal) will get added to the card at the last minute.
If this does happen, can we expect to get an update on who is Kaitlyn's secret admirer? Maybe the mystery gentleman will come to her aid and help her win?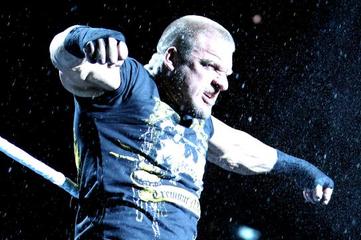 photo from wwe.com
Over the past two years, it's become obvious that Triple H is transitioning into his corporate role and winding down his wrestling career. But will the cage match on Sunday mark the end of his time as an in-ring competitor?
Hey, it's not too far-fetched to think that Lesnar could deliver a beating to Triple H so severe he has to step away from the ring permanently.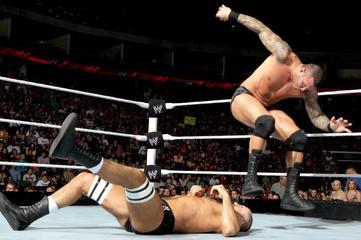 photo from wwe.com
Is Randy Orton a main eventer or a midcarder these days? Considering the erratic way he's been booked, it's difficult to tell. WWE management doesn't appear to know the answer, either.
Considering this, we should keep a close eye on Orton's match with The Big Show at the pay-per-view. A victory over the giant might indicate that the company is finally ready to get behind The Viper again, whereas a loss will likely signal that it's going to be quite some time before he's in the World title picture again.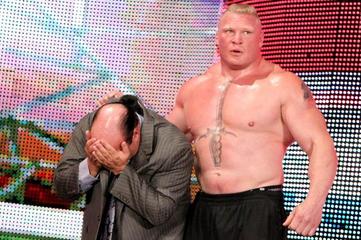 photo from wwe.com
WWE.com caused a minor fuss recently when it released an intriguing article hinting that Paul Heyman might be looking for a third client soon.
Was this just a one-off article designed to get hits, or is there something more to this? Could the former ECW executive be on the verge on managing another WWE star?
Who knows? Maybe the Extreme Rules show, in which Heyman is scheduled to appear in Lesnar's corner, will follow up on this.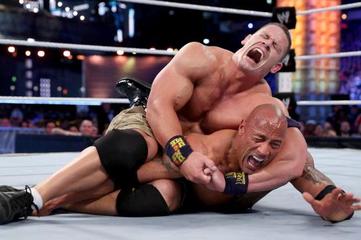 photo from wwe.com
Following the news that Cena had sustained an Achilles ankle injury on the recent European tour, there has been a great deal of talk about how it will affect the star going into his title defense against Ryback at Extreme Rules.
Will the ailment factor into his match with Ryback, maybe even costing him his beloved title? Judging by how the behemoth has targeted his foe's ankle in recent times, it seems to be a strong possibility.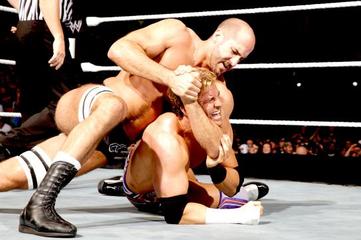 photo from wwe.com
Poor Antonio Cesaro. Stripped of his United States title, neglected by the booking team and reportedly labelled "boring" by certain people in power, can things can any worse for the Swiss wrestler?
Well, apparently, yes, they can. He isn't even booked for this Sunday's pay-per-view.
Hopefully that will change, though, and WWE will give the former ROH star on a role on the show at the last minute. Frankly, his failing career needs all the help it can get right now.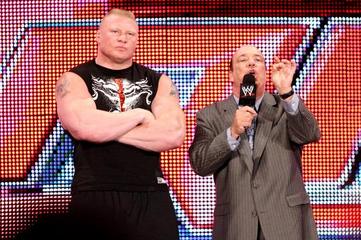 photo from wwe.com
Having lost two of his three official WWE matches so far, Lesnar is fast turning into the most expensive jobber in wrestling history.
Oh, he's still a force to be reckoned with, of course. Just check out the damage he did to Triple H's office two weeks ago. (Man, I bet Triple H had to pay one heck of a cleaning bill after that happened.)
But, really, has Vince McMahon booked him as well as he could have over the past year? Of course not.
One thing is for sure: If Lesnar is going to become the No. 1 monster heel in town again, he needs to avenge his WrestleMania loss and pin Triple H clean at the pay-per-view.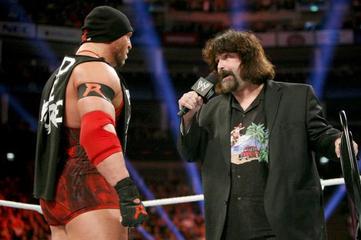 photo from wwe.com
Judging by the amount of wins and airtime he gets every week on Raw and SmackDown, WWE is clearly a fan of Ryback's.
But the company seems reluctant to go all the way with him and give him the title. Indeed, he's failed to win gold in all his previous attempts. No wonder his babyface character was floundering before his heel turn last month. The fans had lost total faith in him.
Will things change for for the former Nexus star on Sunday when he competes for Cena's WWE title? Come on, how bad is he going to look if he can't win the belt yet again, especially with his foe fighting a nagging ankle injury?
Note to WWE: If you intend for him to ever be a true main eventer, he has to win at the pay-per-view.