Tour of Italy 2013: No Shame in Bradley Wiggins Dropping out of Race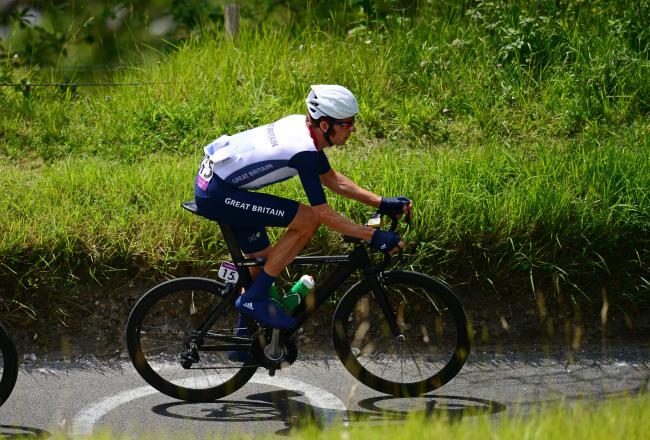 Mark J. Rebilas-USA TODAY Sports
As the 2013 Tour of Italy, otherwise known as the Giro d'Italia, winds down, cycling legend Bradley Wiggins appears out of the running for the overall contention title. As such, word from the race is that Bradley might not finish the final stages.
Given the circumstances, it might not be the worst thing in the world for the British cycling star.
Amid sickness, a disappointing run so far in the prequel to the Tour de France and a Stage 12 finish that almost entirely eliminated him from contention at the Tour of Italy, reports leaked on Thursday that Wiggins might pull himself out of the race completely.
Per this report from Ian Gordon of The Sun, Wiggins could retire from this competition before the 13th stage begins on Friday:
Team chief Dave Brailsford said: "Illness can happen, it's part of the game. We will see how Brad feels before deciding if he will continue. Brad developed a head cold and a chest infection and has been on antibiotics... When you see a rider of Bradley Wiggins' calibre struggling to hold the wheel in front of him on the flat you know that he's ill. When you're ill, you're ill and all you can do is your best to try and manage that illness. I think he showed great courage to battle through the stage to the finish."
Normally, a player is chastised and berated when he or she is unable to finish an event and pulls out. Golfer Rory McIlroy took flak for such a move this year at the Honda Classic, and NBA star Derrick Rose has caught heat for not trying at all. Professional, high-profile athletes everywhere fall under the microscope when injuries and illness keep them from participating in the sports they get paid to play.
In Wiggins' case, there's no shame in packing it in and letting his teammates finish out the ride.
Winner of the 2012 Tour de France, Wiggins and his Team Sky teammates came into the 2013 Tour of Italy with high expectations. A British cyclist has never won the Tour of Italy, and Wiggins had a great chance to accomplish that feat before moving on to the Tour de France later this summer.
When the 12th stage started, Wiggins was in fourth place, and there were those—including Team Sky on Twitter—who thought his tough start would give him the strength to survive the illness and the difficulty of this course:
Sir Bradley Wiggins is ready push on into the next phase of the #Giro after a tricky start. Read the interview here: po.st/ForzaWiggo

— Team Sky (@TeamSky) May 13, 2013
After Wiggins moved from fourth to 13th at the end of the day, it seemed those hopes had been shattered.
As Ian Chadband of The Telegraph reported, more bad weather conditions are coming:
With more miserable weather forecast in the seriously high mountains this weekend, and having already suffered nearly a fortnight of torment and misfortune, surely the only remaining question about Wiggins is whether he will abandon the race.
Rigoberto Urán is already taking over team leadership, and it's all but a forgone conclusion that Wiggins will not return to try to overtake any of the remaining men in front of him during the final parts of the race.
It could be a good thing.
With the Tour de France right around the corner, Wiggins and his crew don't want to risk any kind of massive illness or infection at this point in the season. There's some considerable time off, yes, but chest illnesses can last for weeks if avoided and continually prodded without the proper rest.
Should Wiggins finish the Tour de Italy?
If Wiggins is going to repeat as Tour de France champ, he'll need to be in peak physical condition.
As one who relishes the idea of the limping Willis Reed, the flu-ridden Michael Jordan and the bloody-socked Curt Schilling, telling an athlete to avoid an event he or she could finish is beyond this writer in the normal realm of competition.
When it comes to cycling, though, and the grueling lengths these athletes go through to prove they are capable of bringing home trophies and titles, missing the final stages of a race you've already proven your worth in by fighting through illness in the first few stages is beyond even me.
Whatever Wiggins decides, he won't have to feel any shame in his choice.
Follow Ethan Grant on Twitter:
This article is
What is the duplicate article?
Why is this article offensive?
Where is this article plagiarized from?
Why is this article poorly edited?