Jon Jones vs. Tito Ortiz: Fantasy Head-to-Toe Breakdown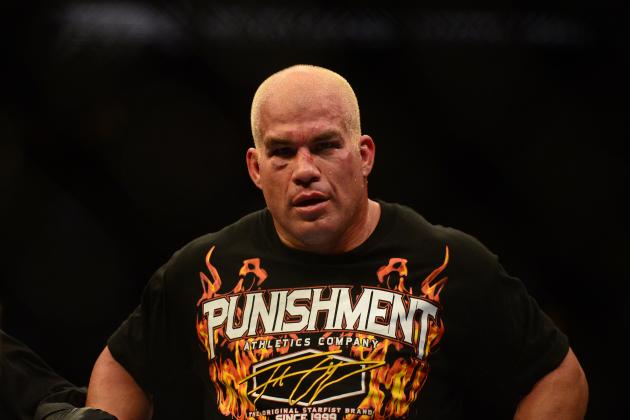 Mark J. Rebilas-USA TODAY Sports

It's time for another edition of "Fantasy Head-to-Toe Breakdown!"
This time around, we will examine former UFC light heavyweight champion Tito Ortiz if he were to take on Jon Jones, the current champ, in his prime. Ortiz was recently quoted as saying he would not only beat Jones in his prime, but would dominate him.
With that, we take a look at them scientifically, from their striking to their grappling, to see who would, in fact, be the better man.
Begin Slideshow

»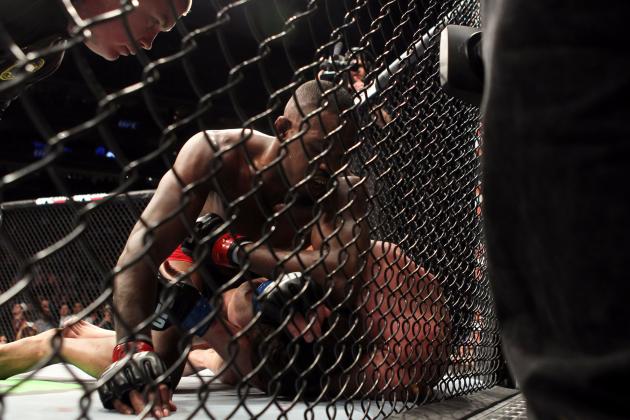 Brad Penner-USA TODAY Sports

Striking would likely have been the biggest difference between these two had they fought at the peaks of their respective games.
Tito Ortiz has decent boxing, but he was never a stand-up fighter to begin with. Ortiz relied on heavy ground-and-pound to soften up opponents and look dominant to the judges.
Ortiz's striking defense has also been exploited by men he couldn't get to the ground. Chuck Liddell blasted him twice with a vicious striking display, and Ortiz's body has been exploited against the likes of Rashad Evans and Antonio Rogerio Nogueira.
As for Jones, he also possesses great ground-and-pound, which stems from the use of his elbows and the angles he can get with his lanky arms. The difference between Jones and Ortiz, though, is that Jones is quite competent on the feet.
Jones is a flashy striker with a long reach and a diverse skill set. Between flying knees, spinning elbows and oblique kicks, you never know what to expect from the current champ.
Jones is the outright winner here.
Edge: Jones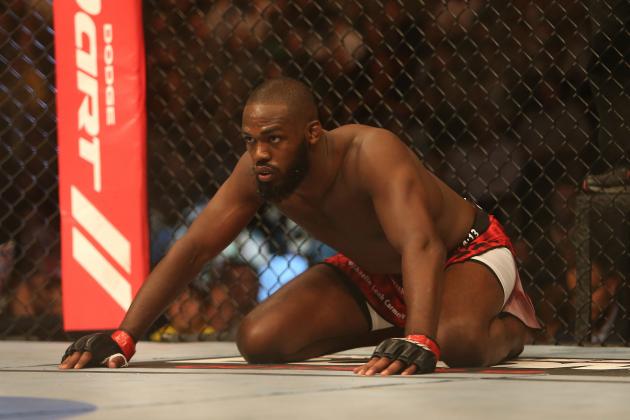 Tom Szczerbowski-USA TODAY Sports

This is the closest category to judge, as both men come from a wrestling background.
Tito Ortiz made a career of using his wrestling to control opponents and score points with his ground-and-pound. The reason he was able to remain champion for so long (other than the fact he beat more middleweights than light heavyweights) is that he could use his explosiveness to secure the takedown and not let up the pressure.
Of course, his cardiovascular shape also guided him from the frantic pace he set from top position. Add the fact that he is very physically strong, and Ortiz has wrestling that needs to be game-planned for and avoided.
That being said, Jon Jones is also a very high-level wrestler. What sets Jones apart from the rest of the people in MMA is that he has adapted his wrestling style into an MMA style that makes him so effective.
He can grab a takedown from weird angles, as his length, quickness and explosiveness are a mathematical equation that leads to a takedown.
From there, he drops his ruthless ground-and-pound attack. The style has yet to be duplicated, and that's why he's so successful.
Edge: Jones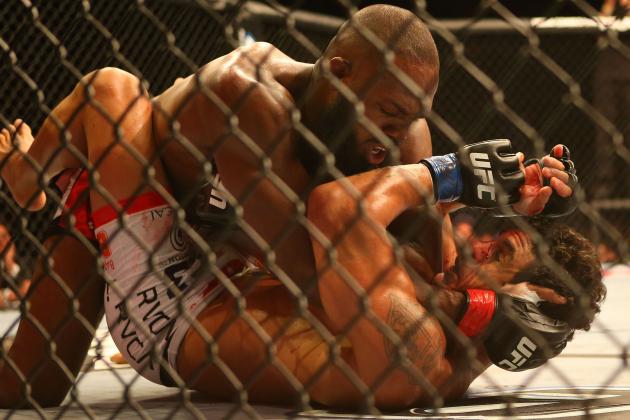 Tom Szczerbowski-USA TODAY Sports

Both Tito Ortiz and Jon Jones are good submission grapplers in their own right. The problem is we have never seen Jones off his back.
Jones's takedown defense has been so rock-solid that power wrestlers like Ryan Bader, Chael Sonnen and Rashad Evans haven't even been able to plant him on the mat.
That being said, Jones's offensive submission skills are top-notch. He has tapped out Brazilian jiu-jitsu black belt Vitor Belfort, the never-before-submitted Lyoto Machida and Quinton Jackson, among others.
Jones utilizes a great guillotine choke and modifies it brilliantly on the fly. That has been his go-to move, though the rear-naked choke and keylock are others we have seen recently.
Ortiz is highly underrated on the ground himself. We saw him nearly tap out Machida with a triangle choke once, showing he has some knowledge on the ground.
When looking at both men's arsenals, they prove flashy submissions aren't always the effective ones. However, Jones seems to have the more effective submission game of the two.
Edge: Jones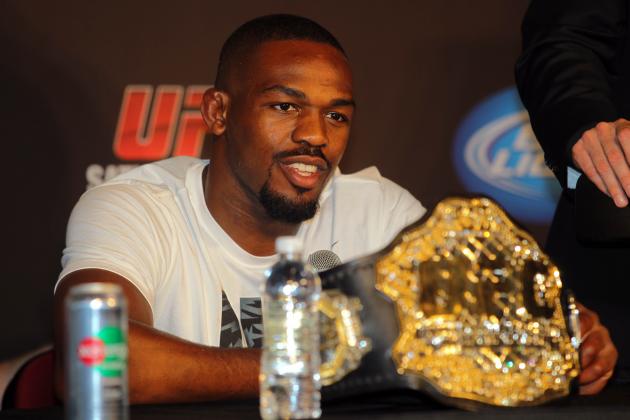 Brad Penner-USA TODAY Sports

I hate to be the one to break it to Mr. Tito Ortiz, but he would not only not dominate Jon Jones had he fought him in his prime, but the fight likely wouldn't be that competitive either. In fact, the recent Chael Sonnen fight might be a carbon copy of what Jones would do to Tito.
Jones's length, athleticism, skill, intangibles and well-roundedness make a win for Ortiz impossible to sell. Like so many of Jones's opponents, Ortiz would go down like the Titanic in icy waters.
I give "The Huntington Beach Bad Boy" under a round before "Bones" proves why he is the best ever at 205.
Prediction: Jones def. Ortiz via TKO