Chicago Bears: The Top 3 Players Who Stood out at Rookie Minicamp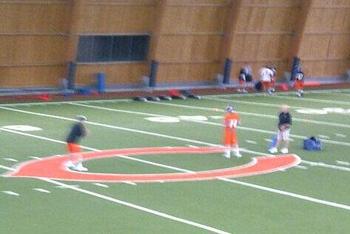 The Chicago Bears rookie mini-camp took place over the weekend.
Minicamp...It's a rite of passage for all NFL rookies. It's their first step onto an NFL practice field. It also marks the beginning of careers, and it is the official welcome into the National Football League. This past weekend, teams across the league held their annual rookie workouts.
I had the blessing and privilege of attending the Chicago Bears rookie camp at Halas Hall. Even though it is referred to as "Rookie Minicamp," the Bears did have eight second-year players in attendance. In all, there were 52 players that took part in the weekend workouts.
This of course included the 2013 draft picks, 12 undrafted free agents and 32 non-roster invitees who were there on a tryout basis. Everyone involved was looking to make an impression on new head coach Marc Trestman and general manager Phil Emery.
When it was all said and done, there were three players who really made an impression on me this past weekend. Here are those players who stood out in my book...
No. 1 Matt Blanchard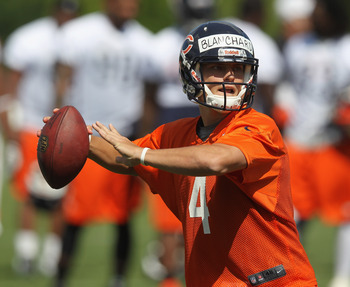 Blanchard was one of two quarterbacks who took part in the weekend festivities.
Jonathan Daniel/Getty Images
Blanchard was one of the second-year players who practiced this weekend.
Last year, Blanchard found himself on the practice squad even though many felt he could have made the active roster. But instead of having a chip on his shoulder, Blanchard accepted his spot on the team and used it as learning experience.
During the minicamp Blanchard got most of the reps at quarterback. The Wisconsin-Whitewater product showed some tremendous growth since last season. His passes are more accurate, his arm looks stronger, and he is progressing in his ability to read defenses.
I believe that if he can keep up the hard work, he can pass up Josh McCown on the depth chart.
No. 2 Jon Bostic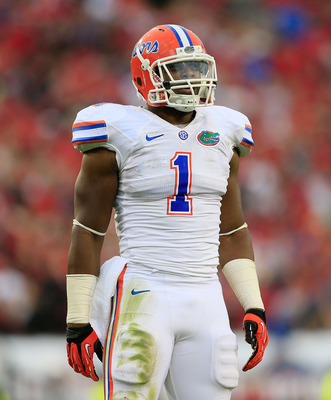 Bostic made an impact on the Bears coaches over the weekend
Sam Greenwood/Getty Images
The second-round draft pick made a lasting impression on the Bears coaching staff this weekend. For starters, he lost a few pounds and looked faster than he did at the scouting combine. He also picked up on the defensive playbook fairly quickly.
The Florida standout proved that he has the ability, athleticism and the knowledge to carry himself well in the National Football League. Bostic is ready to play at a high level in this league without a doubt. I expect him to contend for the starting middle linebacker position.
No. 3 Kyle Long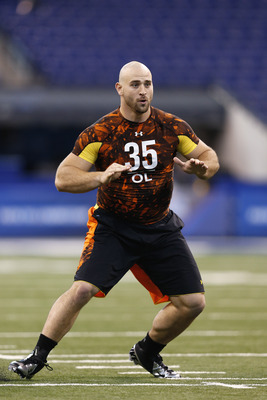 Long is the son of NFL legend Howie Long.
Joe Robbins/Getty Images
After the Bears drafted Long 20th overall, there were some questions and doubts about the Oregon product. But this past weekend, Long was on a mission to prove that he can be a full-time offensive lineman.
He worked out at both right guard and right tackle. He showed quickness and explosion off of the line of scrimmage, he picked up on the playbook quite well, and he also showed some speed and agility. Due to his remaining academic commitments at Oregon, Long won't be able to participate in the Bears upcoming OTA's.
Missing those workouts could hurt him in the long run. But when he does return to the team, I'm sure that he will be eager to prove himself once again.
Keep Reading

Chicago Bears: Like this team?