The 5 Biggest Takeaways from the Chicago Bears Rookie Minicamp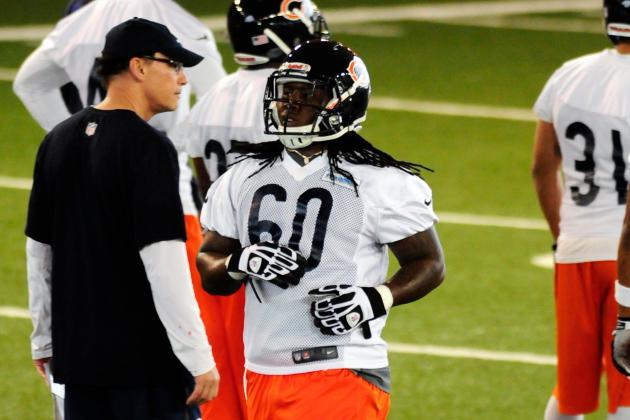 Reid Compton-USA TODAY Sports
Khaseem Greene
The Bears were able to get their rookies on the field for the first time during the rookie minicamp. Thirty-three players were in attendance and got a chance to show Marc Trestman and his staff what they can do.
From here the team will get ready for OTAs before taking a break until training camp. For the rookies it's a chance to feel the speed of the NFL for the first time and start to get acclimated to their new playbook.
All eyes were on the five draft picks, and there were some key takeaways from the camp. Here are the five biggest ones from the weekend.
Begin Slideshow

»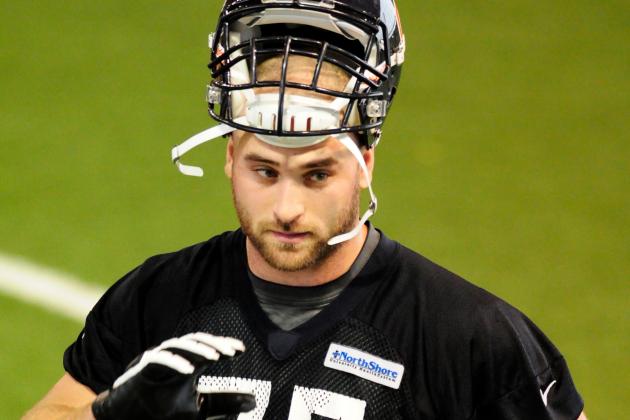 Reid Compton-USA TODAY Sports
Kyle Long
Kyle Long was drafted to play guard but saw time at right tackle during minicamp. His ability to switch positions can be an asset in the regular season.
Long has focused on guard since he played USC last November. He has seen time at tackle before and many believe he could end up there permanently as he gets his feet wet in the NFL.
The reason Long played tackle during the minicamp was because the Bears were shorthanded at the position due to the lack of veterans. Fifth-round pick Jordan Mills saw some time at guard. Mills is primarily a tackle but will have to play multiple positions if he wants to contribute as a reserve.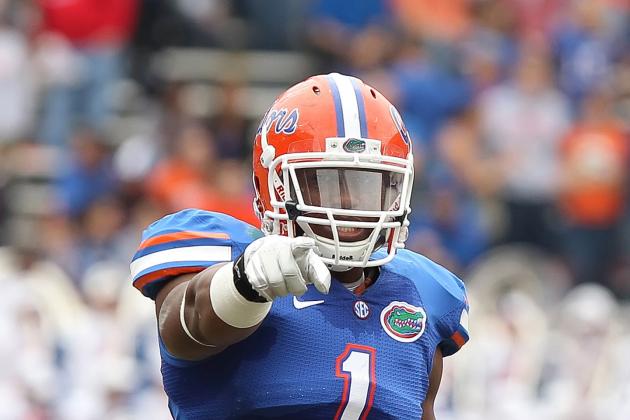 Kim Klement-USA TODAY Sports
Jon Bostic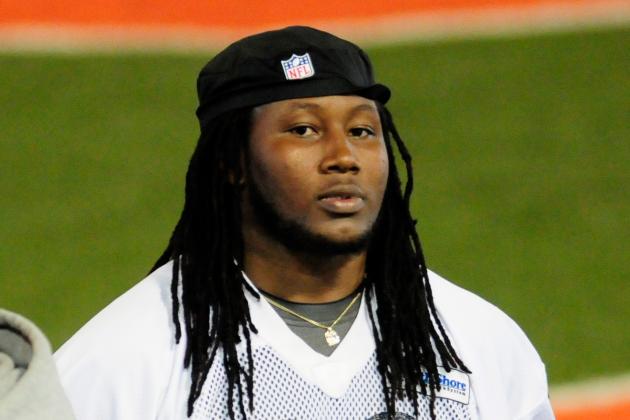 Reid Compton-USA TODAY Sports
Khaseem Greene
The Bears defense has been a hard-hitting, opportunistic group predicated on getting takeaways. Khaseem Greene's reputation is just that.
Greene was tied for the most forced fumbles in the country last year with six. He is a converted safety who has only been playing linebacker for two years, but he's generated a buzz for his big plays.
Greene was also tied for the lead in the nation in impact tackles with 27. An impact tackle is one that holds a gain of one or two yards with no first downs.
Lance Briggs, Brian Urlacher and Charles Tillman have been the leaders in making big plays for the Bears over the last couple of years. With Urlacher gone, the team needs another player to step in and Greene is just the guy to do so.
Look for Greene to blitz a lot, help the pass rush and create some turnovers. On a defense that led the league in takeaways last year, Greene will fit right in.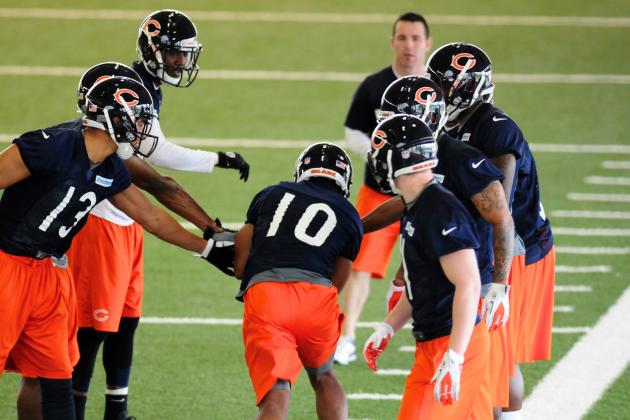 Reid Compton-USA TODAY Sports
Marquess Wilson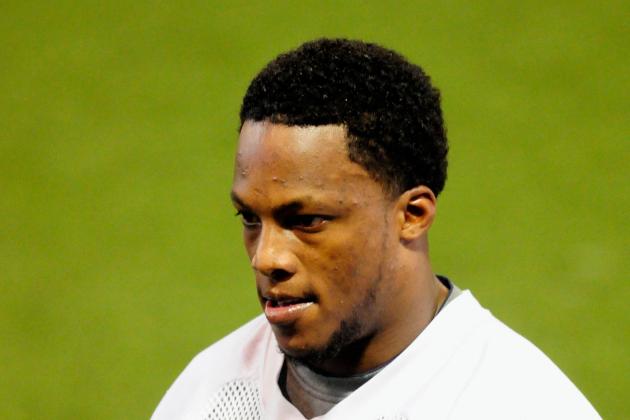 Reid Compton-USA TODAY Sports
C.J. Wilson
One player that really impressed the coaching staff was undrafted cornerback C.J. Wilson. He's a 5'11'', 193-pound speedy player out of N.C. State.
Wilson was a three-year starter who missed the first four games of last season for the Wolfpack after being suspended. He ran a 4.34 40-time and tied a school record by returning three interceptions for touchdowns.
The Bears are intrigued by what Wilson can bring on special teams. He has experience as a kick returner and could be a gunner on the outside on kick and punt coverage.
When training camp starts Wilson could be one of the guys who comes out of nowhere to push for a roster spot.