3 Ways Amar'e Stoudemire Can Help the New York Knicks in the 2nd Round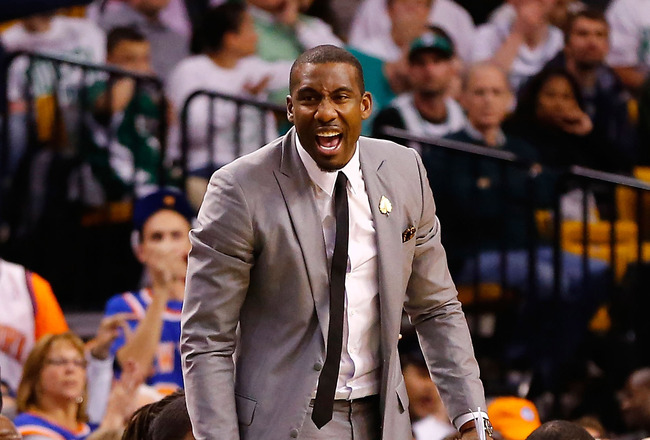 Jared Wickerham/Getty Images
According to Jared Zwerling of ESPN New York, Amar'e Stoudemire will make his return in Game 3 at Indiana and will only register 10-15 minutes of playing time.
Although Stoudemire's health will still be a concern, he can still contribute to a New York Knicks team that lacks athleticism and versatility at the power forward position at the moment.
He hasn't played in over a month, but I will assume that Stoudemire will come back playing at the same level he has been playing when he was healthy during the regular season. This slideshow will evaluate three key areas of the game where Stoudemire's skills will be needed most.
Rebounding and Size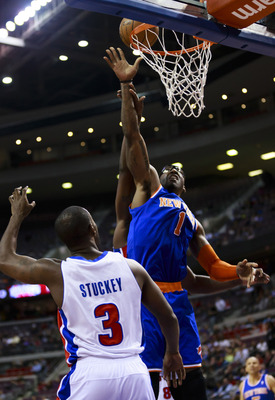 Rick Osentoski-USA TODAY Sports
Although Stoudemire isn't known to be a terrific rebounder, his size and presence instantly allows the Knicks to utilize a bigger lineup on the floor.
During the regular season, Stoudemire has averaged nearly eight rebounds per-36 minutes. That's not exceptional, but every little bit counts, especially against the Indiana Pacers—the best rebounding team in the league (per Hollinger's Team Stats).
Stoudemire may not be the same player he was a few years ago, but he's still an elite talent with great size. He can bang in the post with David West and fight for rebounds better than the other Knicks' bigs besides Tyson Chandler.
If the Knicks find a situation where they need to match up with the Pacers' size, Stoudemire would be a great option to lean on.
Floor Spacing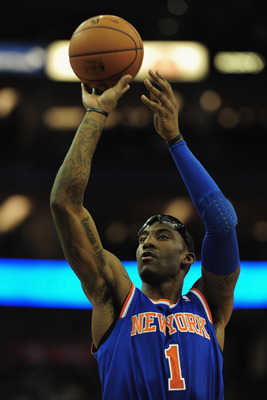 Jamie McDonald/Getty Images
Before there was Kevin Love or Ryan Anderson, Stoudemire was the prototypical stretch-4. He crafted his mid-range jump shot better than any other power forward in the league during his prime, and it allowed his game to expand beyond the highlight reel dunks.
Not only will Stoudemire's presence on offense allow the Knicks to space the floor and flourish in the pick-and-roll, but his efficient offensive production this year has been great.
Since Stoudemire will most likely be coming off of the bench, he could provide steady minutes behind Carmelo Anthony at the four while Anthony takes a breather. The offense won't have to rely as much on J.R. Smith anymore if Stoudemire can produce from all areas on the floor.
Boosting the Bench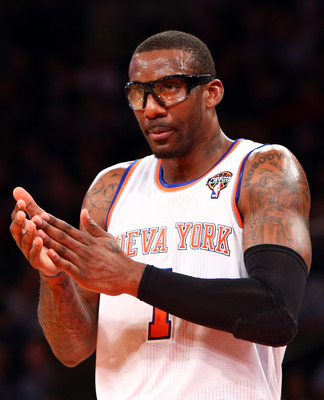 USA TODAY Sports
With Stoudemire in the lineup, one of the advantages the Knicks will have is their bench depth.
The Pacers already have one of the weakest benches in the league, so a Knicks' squad with Stoudemire in the second unit should give the Pacers' bench players nightmares.
In the 29 games Stoudemire appeared in this season, he has averaged 14.2 points and 5.0 rebounds while shooting 57.7 percent from the field with a PER of 22.1 (per Basketball Reference).
Maybe Mike Woodson found the best solution to help Stoudemire get back on track with the limited minutes he has played off the bench. In less minutes, he has produced his most efficient work since he arrived in New York.
Expect that to continue when Stoudemire returns.
Keep Reading

New York Knicks: Like this team?