The 10 Most Wasted People in WWE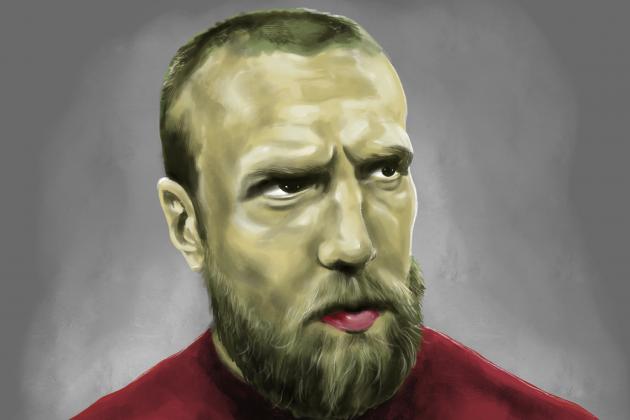 photo via wrestleenigma.com
Right now, there are only two true full-time stars in the WWE: John Cena and CM Punk.
Don't believe me?
You'd have to go back to Hell in a Cell on October 3, 2010 to find a pay-per-view main event featuring full-time talent that didn't involve one of those two (Brock vs. HHH, two extreme part-timers, at SummerSlam 2012 was the only main event not involving Punk or Cena).
That is 31 out of 32 pay-per-view main events in a row that featured CM Punk or John Cena in some form. With Cena and Ryback likely to take the final match at Extreme Rules, this trend is sure to continue.
The point of these facts is that the company desperately needs to build new talent. Cena is currently 36 years old and Punk is out healing from injuries. Somebody has to step up.
There is an entire roster of choices that WWE can choose from. Guys like the members of The Shield are doing just fine and being groomed for a big role some day. Others are not so lucky.
Here is a list of 10 talents who are being wasted and not used to their full potential.
These men and women won't necessarily become huge stars, but they can easily be used better than they are now and help create a more compelling, deeper roster than we are seeing today.
Begin Slideshow

»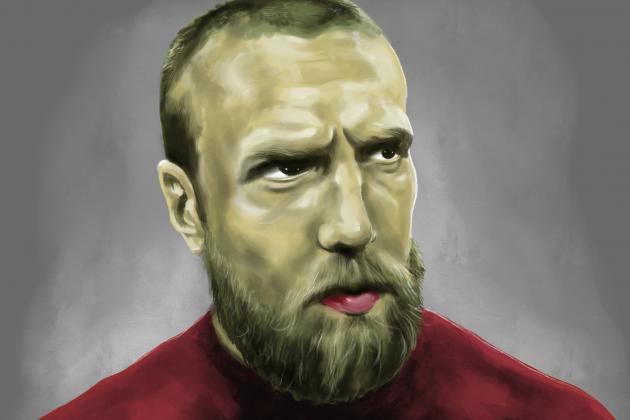 photo via wrestleenigma.com
How he's used:
As a comedy figure and Kane's little buddy.
Daniel Bryan has shown tremendous range as a personality. Because of this, he's been used primarily for comedy for over a year now ever since his "yes!" and "no!" catchphrases caught fire.
Once his first anger management skit with Kane aired, he's been a go-to guy for comic relief.
While Bryan is one-half of the Tag Team champions, WWE seems to find him completely expendable in singles matches, by having him lose whenever it feels like it. Because of this, he hasn't really gained any momentum over the past year. He's popular, but he hasn't had a compelling feud in ages.
How he should be used:
As a more serious, top-level babyface.
With the right push, he could easily be the No. 2 babyface in the company. Unlike Sheamus, Bryan appeals to a different fanbase than John Cena does. He could be a hero to the 18-35 crowd and also bring in a younger audience with his humor and likeable personality.
Bryan as an underdog could be used to take down some of the bigger opponents with his repertoire of submission moves. This would be similar to how Paul Heyman envisioned booking him had he taken over TNA creative.
Also, trimming up the beard a bit for a more serious look probably wouldn't hurt, either.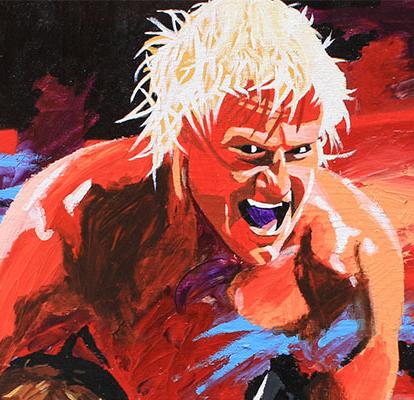 photo via robschamberger.com
How he's used:
He's the World Heavyweight champion who is used to make his opponents look like a million bucks.
How he should be used:
As a serious in-ring threat who is being groomed for a big face run in a couple years.
Fans have been begging for WWE to push Dolph Ziggler seriously for years now. When he won the World Heavyweight title in early 2011, it seemed his time had finally come.
Then, he went back to making others look good instead.
Ziggler then won the Money in the Bank contract and again, others were pushed at his expense. Now he has the World Heavyweight title once more but is still pushed as a weak champion.
Since winning the belt on Apr. 8, he's already lost three times, two of which were singles matches.
WWE needs to start protecting this guy, as he could potentially be a huge babyface for the company within the next couple years. Cena is going to need a successor someday, and I'd put Ziggler near the top of that list of guys who could carry the load.
Give him some in-ring credibility and have him stop losing to guys like Alberto Del Rio and Sheamus without good reason. He's got the goods; he just needs to be booked like a star.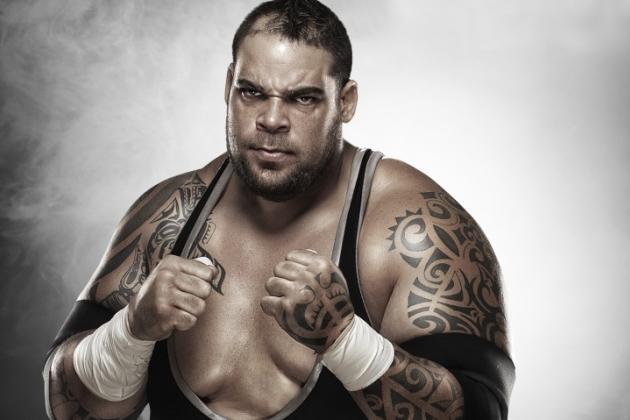 photo via 999images.com
How he's used:
As a dancing comedy figure.
How he should be used:
As an unstoppable monster.
Clay has been used to help fulfill Vince McMahon's insatiable thirst for men dancing for over a year now. The problem is, it's no longer funny. The addition of Tensai to his act has already become old.
John Cena needs opponents. Badly.
If WWE turned Clay heel and had him destroy everyone in his path for a couple months, he could be built up enough for a pay-per-view showdown with Cena.
Clay wouldn't even need to become a permanent main eventer. WWE could just feed him to Cena and move on, like it did with R-Truth at Capital Punishment a couple years ago. It would help break up the monotony of the main-event scene.
During Clay's early run on NXT, he showed that he has the potential to cut good heel promos. WWE then tricked us and took a big risk with the Funkasauras gimmick. However, it peaked within the first month. There is simply no life left in the character.
By turning him heel, WWE will at least get more out of him than a tired dancing act that we've seen 500 times.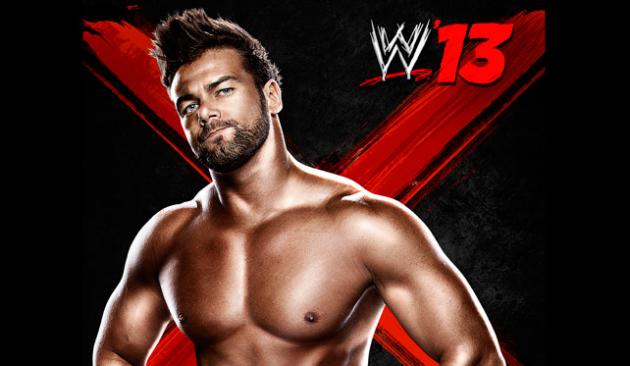 photo via jg-online.org
How he's used:
He basically just bumps around for bigger guys and makes them look good.
How he should be used:
A high-flying babyface with cool moves that actually wins his matches.
Ever since the end of The Nexus run, Gabriel has been used as enhancement talent, to the surprise of many. He seemed like one of the most promising members of the group, but he has yet to have any meaningful feuds the past couple of years.
Gabriel is the kind of guy who should be given a secondary title. Let him have fast-paced, athletic matches every week, and let the girls go crazy when he comes out. It worked for the Hardy Boyz.
With Rey Mysterio nearing the end of his career, Evan Bourne injured and Sin Cara being a flop, the WWE needs someone to deliver consistently entertaining matches.
It's a little baffling why the company hasn't done anything with him already, but WWE should start pushing him sooner rather than later.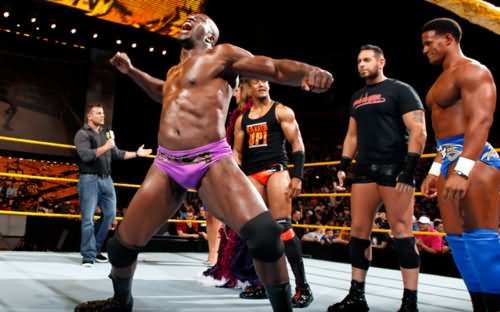 photo via wwebulls.com
How he's used:
As a jobber on the jobbing tag team known as The Primetime Players.
How he should be used:
Turn O'Neil face and let him dominate some of the midcard talent.
O'Neil has already shown that he has a funny personality on commentary and during promos. He just seems comfortable in front of an audience. He also has the physique that Vince McMahon seems to love.
While he's 36 already, that doesn't mean he couldn't be effective over the next few years. Batista didn't catch on until his late 30s, either. WWE needs a variety of babyfaces, as most hardcore fans don't care for the cheesiness of John Cena, Sheamus and Alberto Del Rio.
The company also has virtually no top-level African American heroes, as Kofi Kingston seems to be comfortably settling into a lifelong midcarder and Mark Henry is used best as a villain.
Much like WWE has tried to make Sin Cara and Del Rio appeal to Latino audiences, O'Neil could be used to appeal to African Americans, who have a long history of being poorly represented on WWE TV.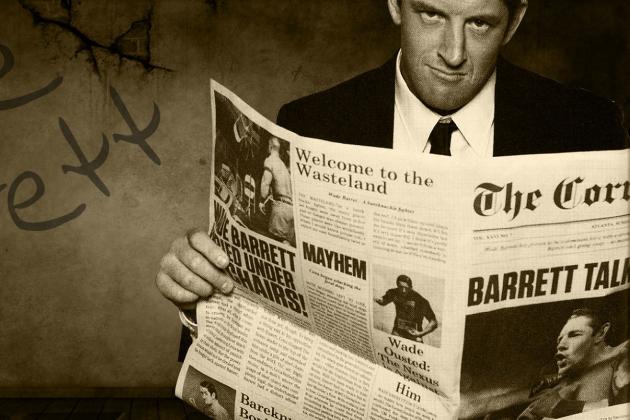 photos via wallpapers-wwe.com
How he's used:
An Intercontinental champion that loses far more often than he wins.
How he should be used:
A main-event heel.
Back in 2010, Wade Barrett proved that he could be a main eventer. He single-handedly saved The Nexus angle after Daniel Bryan and Skip Sheffield went down with injuries. None of the other members of the group had the poise or mic skills that Barrett possessed, and he helped keep the angle hot.
Barrett already has some main-event experience by taking on Randy Orton at Bragging Rights and going against John Cena at Survivor Series and TLC 2010.
He has yet to main event another show.
Barrett's reward for saving the biggest wrestling angle of 2010 has been years of jobbing in unspectacular fashion to every WWE main eventer.
Instead of building up Barrett as an in-ring threat, WWE jobs him out to Orton, Sheamus or Del Rio whenever it needs to kill 10 minutes of TV time. No one is benefitting from those matches, and WWE is only hurting his future drawing power.
It would take some time, but if WWE got serious about rebuilding him, he could be a top act once again.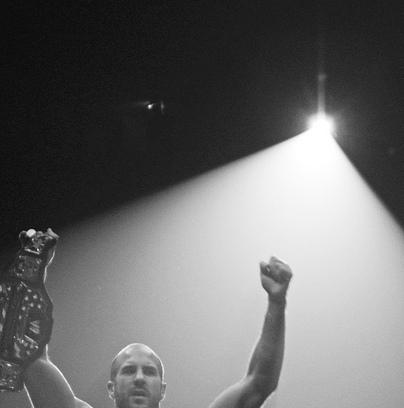 photo via flickr.com/photos/bobsfever/8200304295/
How he's used:
A goofy European who talks a big game but never backs it up.
How he should be used:
A dominant, no-nonsense strongman whom his opponents fear.
Cesaro has had a pretty strange run in the WWE. He was originally paired with Aksana in a duo that was getting over, only to have the plug pulled on them for no reason. Then, he was a dominant heel whom WWE seemed to be protecting for down the road.
Out of nowhere, the company gave up on him and jobbed him out weekly even though he had the U.S. belt. He was rushed through potential big showdowns with Sheamus and Cena without getting anything from it, and he was left off of WretleMania to boot.
Creative got desperate and gave Cesaro a yodeling gimmick, which it now seems to have taken away. Hopefully it can get serious about him again before he's defined as a permanent midcarder.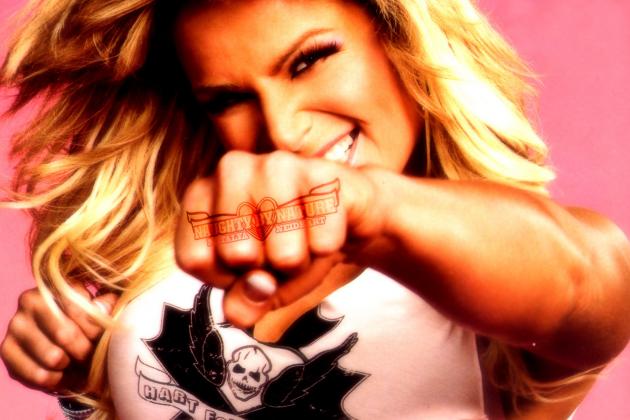 photo via wakpaper.com
How's she's used:
As the love interest of The Great Khali.
How she should be used:
As the top babyface in the Diva's division.
Natalya is one of the only women on the WWE roster who looks like she could actually hold her own in a fight. While she's beautiful, she's closer to an average-sized woman than a supermodel. Because of this, she's taken on one ridiculous storyline after another.
WWE doesn't even attempt to reach out to the "average" adolescent girl. There's no one for them to really look up to who resembles them in any way. Why the company continues to push looks over any sort of ability is a bit of a mystery. The ratings for Divas matches surely can't be justified for this continued approach.
Especially in the PG era, there can't be that many men who tune into a wrestling show just for eye-candy. They could offset that by appealing to girls and women, as well as men who enjoy good matches.
Basically, just let Natalya wrestle competitive matches against a variety of opponents. The Great Khali will be just fine without her.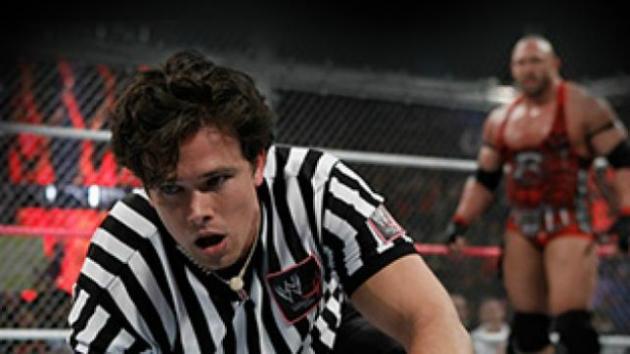 photo via withleather.uproxx.com
How he's used:
As assistant to the general manager, part of team Brickie.
How he should be used:
As a delusional, pesky heel, or as an announcer.
Maddox may be the most controversial choice on this list, as a lot of people just don't see anything in him. He has a weird vocal delivery and a not-very-intimidating look, but he does have a unique charisma that no one else possesses.
Having Maddox on commentary more often would give the show some youth, with Cole (44), JBL (46) and Lawler (63) being the voices of the WWE. Sure, The Miz is young, too, but he's already over-exposed on WWE TV as it is, so removing him from Main Event commentary wouldn't be a bad call.
Or, WWE could put Maddox back in the ring as a delusional heel who thinks he's a lot tougher than he actually is. Nearly every WWE heel is a coward, so it was actually refreshing when Maddox called out Ryback and the The Shield by himself.
General managers in wrestling are incredibly played out, and Maddox has added nothing to Vickie's act. He's not going to get over in the assistant role, so WWE should let him strike out on his own and see if it catches on.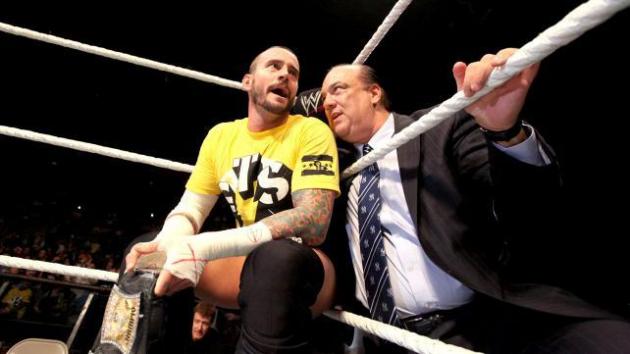 photo via twylah.com
How he's used:
As a manager to Brock Lesnar and CM Punk.
How he should be used:
Increase his managerial duties for un-established wrestlers.
No one in WWE today cuts promos as good as Paul Heyman does. He's mastered the art form over his 20-plus year career. Also, perhaps no one in wrestling has a higher ratio of creating stars from the talent they've hired than Heyman has.
After all, for every Steve Austin, McMahon has created 20 Bastion Boogers.
While Heyman was far from perfect in ECW, he developed a roster that turned out some of the biggest stars of the '90s and 2000s. Brock Lesnar and CM Punk would be over even without Paul Heyman, and while he should continue to stick with them, he should also take on a few more clients.
Just in WWE alone, Heyman helped make The Big Show relevant again, and he even got John Heidenreich over. That's some serious talent.
How much better off would current guys like Wade Barrett or Ryback be if Heyman was their mouth-piece?
Nearly every single wrestler on the roster would benefit by becoming aligned with Heyman. If WWE is so reluctant to have up-and-coming stars take on guys like The Rock, Lesnar or HHH, it could help create future main eventers simply by having Heyman talk up their game.