10 NHL Players Fans Wish Were Playing in the 2013 Stanley Cup Playoffs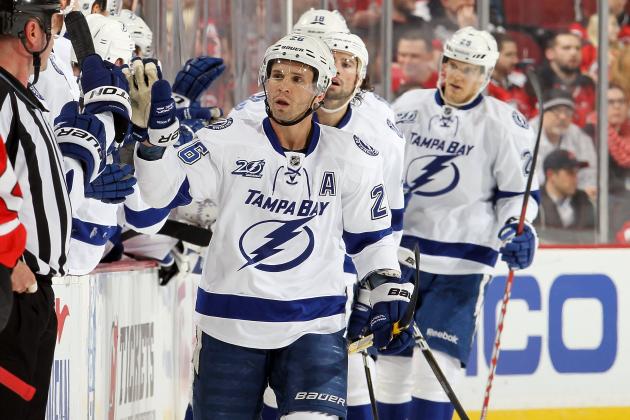 Jim McIsaac/Getty Images

Although the 2013 Stanley Cup playoffs have been full of excitement with talented players from multiple teams, fans wish that stars like Steven Stamkos, Martin St. Louis and Sergei Bobrovsky were currently representing their teams in the playoffs.
There are tons of star players whose teams didn't make the playoffs, and fans are being deprived of watching these talented players shine in the postseason. There were 14 teams that didn't make the playoffs, and here are the 10 players whom fans wish were currently in the playoffs.
Begin Slideshow

»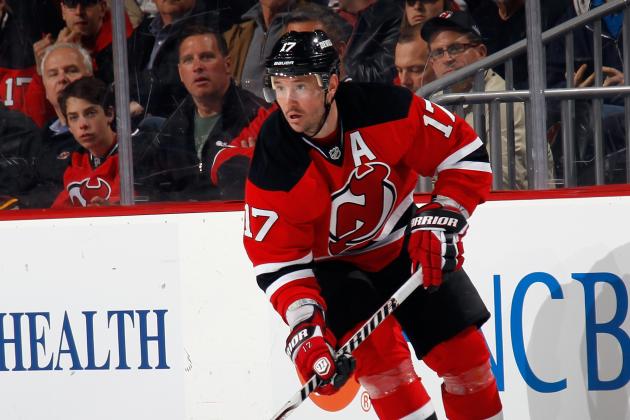 Bruce Bennett/Getty Images
Kovalchuk is one of the NHL's top snipers.
Ilya Kovalchuk is one of the NHL's most treacherous snipers, and he is a player who lives for the playoffs. He is an enigmatic player who has 27 playoff points in 32 games, and the New Jersey Devils' top scorer belongs in the playoffs.
An elite player like Kovalchuk would have led the Devils into the playoffs if not for an injury, and it will be interesting to see how Kovy performs in 2013-14.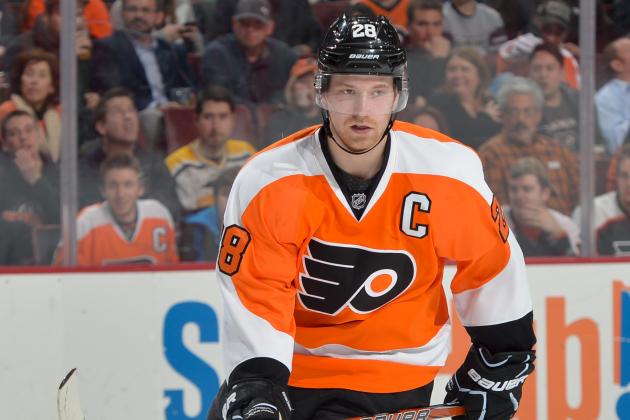 Drew Hallowell/Getty Images
Giroux has 55 points in 50 playoff games.
Claude Giroux is one of the NHL's top playoff performers currently sitting at home. The Philadelphia Flyers' pivot would have made the playoffs exciting to watch. Giroux has averaged 1.10 points per game throughout his career during the playoffs, and that is impressive for a young player.
In 10 games last year, the Flyers' captain scored 17 points, and he was one of the NHL's most explosive playoff performers. Giroux also had a beast performance the year the Flyers went to the Stanley Cup Final. The playoffs need players like him.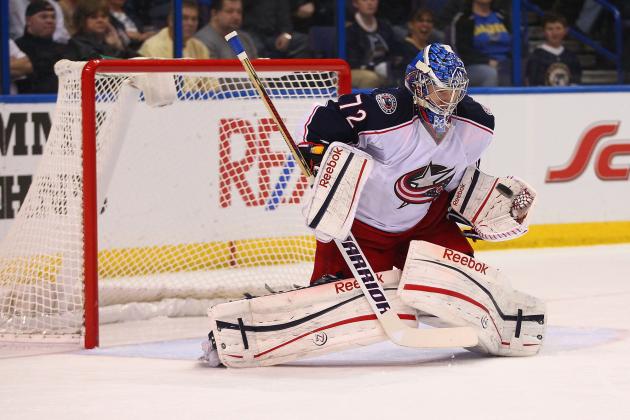 Dilip Vishwanat/Getty Images
Bobrovsky had an amazing season for Columbus.
It is fair to say that Sergei Bobrovsky and the Columbus Blue Jackets were the best story in the NHL down the stretch leading up to the playoffs. When Bobrovsky and "Lumbus" failed to make the playoffs, a great underdog story was effectively derailed.
The Blue Jackets were not expected to contend in 2012-13, and Bobrovsky's amazing play allowed them to finish No. 9 in the Western Conference. Fans would love to be watching Bobrovsky in the playoffs now. The best fans can do now is hope that he wins the Vezina Trophy.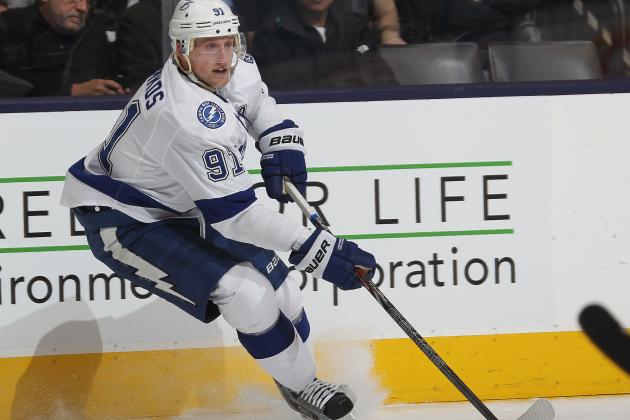 Claus Andersen/Getty Images
Stamkos should be in the playoffs.
Steven Stamkos is an elite superstar for the Tampa Bay Lightning. He is a player who should be playing in the playoffs. Stamkos has 208 goals and 386 points in 373 regular season games, but he only has 13 points in 18 playoff games.
"Stammer" has been one of the NHL's best players during the last few seasons, but he has only had one playoff run. Simply put, having one of the NHL's best players on his couch during the playoffs is a crime. Fans are being deprived of watching a superstar in the playoffs.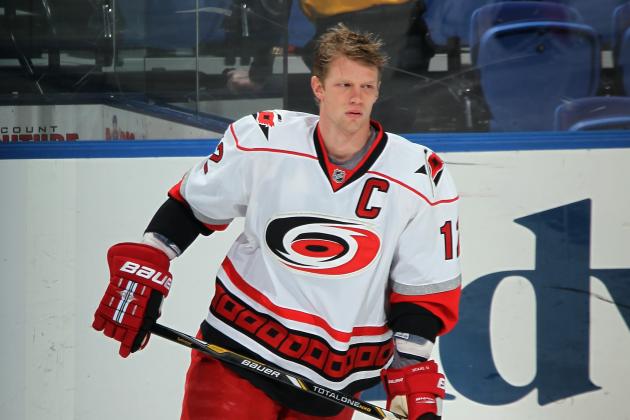 Bruce Bennett/Getty Images
Staal had 28 points during the Hurricanes' Stanley Cup run.
Eric Staal is an elite center for the Carolina Hurricanes who lives for playoff hockey. It has been four years since Staal has been to the playoffs. Staal has only been to the playoffs twice with the Hurricanes.
He is a point-per-game player through 43 playoff games, and a player of Staal's caliber belongs in the playoffs. Staal is a strong center who uses his size and physicality. The playoffs are designed for players like him.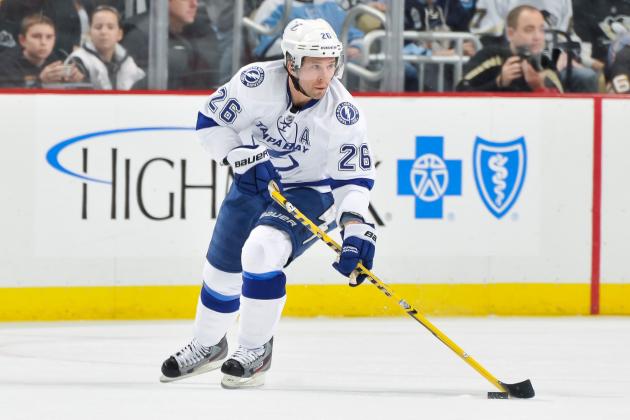 Jamie Sabau/Getty Images
St. Louis deserves to contend for another Cup.
Martin St. Louis is one of the league's most battle-scarred players, yet he is still an elite forward at age 37. The crafty forward won the Art Ross Trophy in 2012-13, as the league's top scorer. He is also a potent playoff performer.
In 63 career games, St. Louis has 68 playoff points, including 24 during the Tampa Bay Lightning's Stanley Cup season in 2003-04. St. Louis has improved his game with age. He should be playing in the playoffs.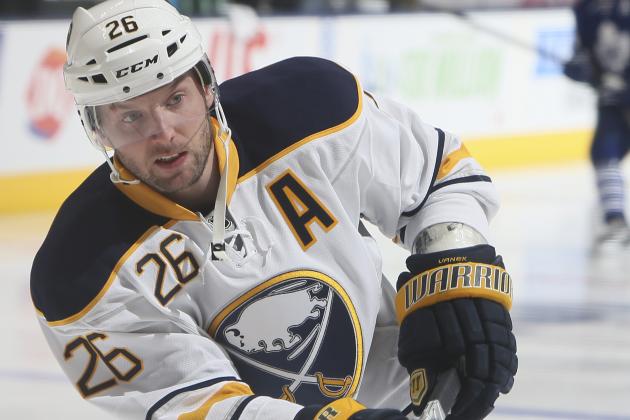 Abelimages/Getty Images
Vanek is a talented young scorer.
Thomas Vanek is a quiet superstar for the Buffalo Sabres, and a player whose career will probably take off in the next few years. There are rumors that Vanek would welcome a trade. Can you imagine how Vanek would produce on a playoff contender?
Vanek has decent playoff numbers—20 points in 36 games—thus far in his career. He deserves to play in the postseason.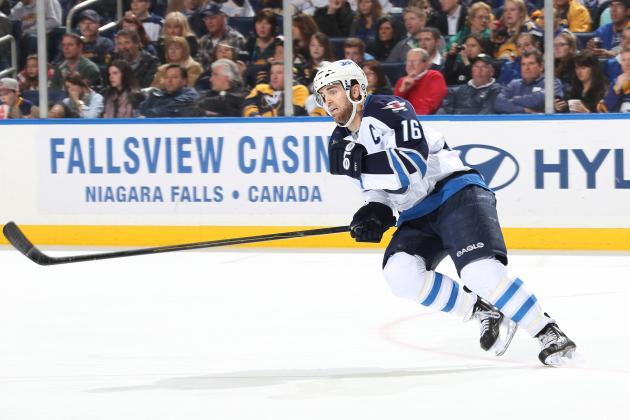 Sean Rudyk/Getty Images
Ladd had an amazing season for Winnipeg.
Andrew Ladd had an amazing breakout season, and he likely would have kept his momentum going in the playoffs. With a points-per-game average of 0.96, Ladd was pacing for 79 points over the course of an 82 game season.
Ladd and the Winnipeg Jets ultimately fell short of making the playoffs, but it is a year that Ladd can build off of.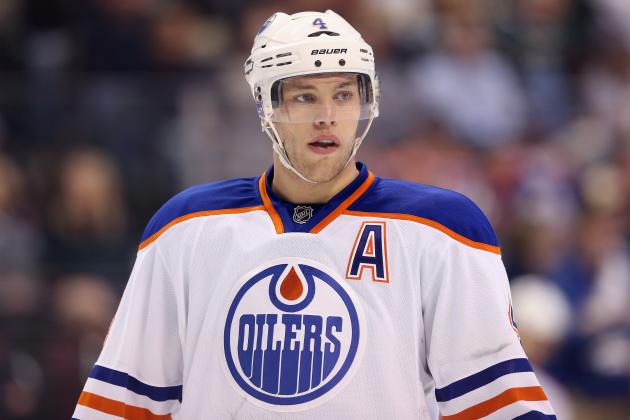 Ronald Martinez/Getty Images
Hall is a young star and leader for the Oilers.
Taylor Hall is a young superstar for the Edmonton Oilers who has never played in the Stanley Cup playoffs. However, Hall does know what it is like to play in the spotlight. With the Windsor Spitfires in the OHL and Team Canada internationally, Hall has put up some impressive numbers.
Hall had his best pro season to date, and he was pacing for 91 points over the course of an 82-game season. In each of his NHL seasons to date, Hall has gotten better as a player, but it would have been fun to watch in the playoffs with the Oilers this year.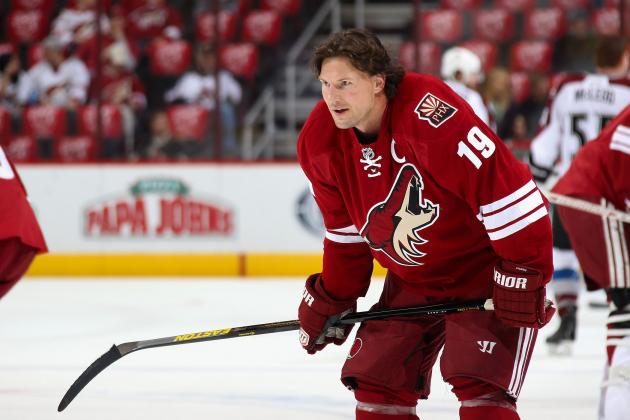 Christian Petersen/Getty Images
Doan has spent his whole career with Phoenix/Winnipeg.
Shane Doan has remained loyal to the Phoenix Coyotes for his entire career, but he probably wants to win a Stanley Cup. Doan re-signed with his longtime club last summer. It would be interesting to see if he regrets not signing with the New York Rangers or Vancouver Canucks.
Last year was the closest that Doan has ever gotten to contending for the Stanley Cup. Fans wish he was in the playoffs because of his playing style. The playoffs are full of tenacity and physicality, and those two words aptly describe Doan as a player.