Who's on First: The Long-Term Effects of Buster Posey's Megadeal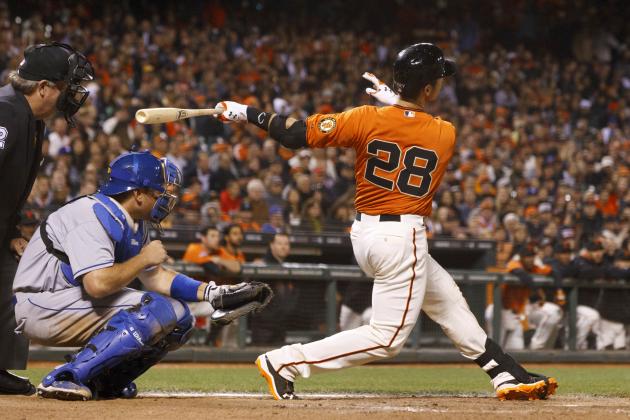 Jason O. Watson/Getty Images

Buster Posey is the starting catcher for the San Francisco Giants.
This is something that you already know. You also know that he will remain in said position until forever. Which is a happy thing. But what we as Giants fans don't know is who will be playing the other positions around Posey for the rest of eternity.
First base has become sort of a retirement community for players who can no longer play their original position. Sure, there's less mobility required, and I'm not saying that first base is by any means easier than other positions, but if you look at the trends, a lot of people playing first base are former-something elses.
Nick Swisher (outfield) has played first base. Albert Pujols went all the way around the infield before settling in as a first baseman. In fact, seven players were the opening day starters at first base after playing at least 100 games at another position earlier in their career. Pujols, Swisher, Mike Napoli (C), Kevin Youkilis (3B), Brandon Moss (OF), Edwin Encarnacion (3B) and Alex Gonzalez (SS) all started the year there. The Giants ran into Yuniesky Betancourt (SS) in Milwaukee, who realized he was a first baseman and hit thirty homers in that series.
The Giants are no exception to that rule (see: Pedro Feliz). And again, if you surmise that Posey will eventually move to first base somewhere before 2022, then you have to wonder about what else is in the long-term plans for San Francisco.
Begin Slideshow

»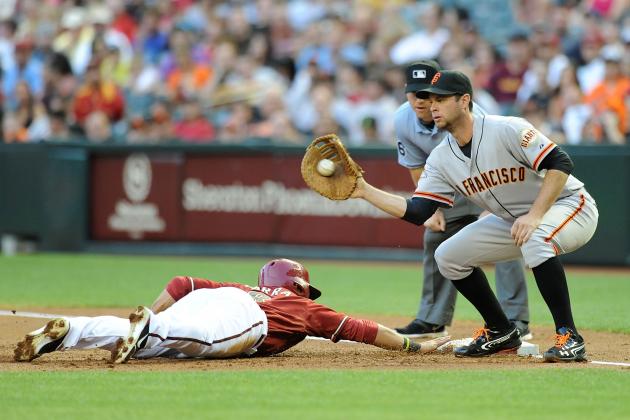 Norm Hall/Getty Images

First off, although sometimes touted as such in a best case scenario, the Giants and their fans are seeing that Brandon Belt is not going to be the 30-homer three-hitter of the future. But he's the only pure first baseman on this team, and he's damn good at it. While he has flashes of brilliance at the plate, and although he is by no means without value, I think it's safe to say that Buster Posey is better than Brandon Belt.
Granted, he also plays left field, but is much much much much better at first base. Also, the Giants have more outfield prospects than they do first-base prospects, so that factors in as well. All in all, I'd say that with Posey locked up forever, Brandon Belt may not be a lifetime Giant.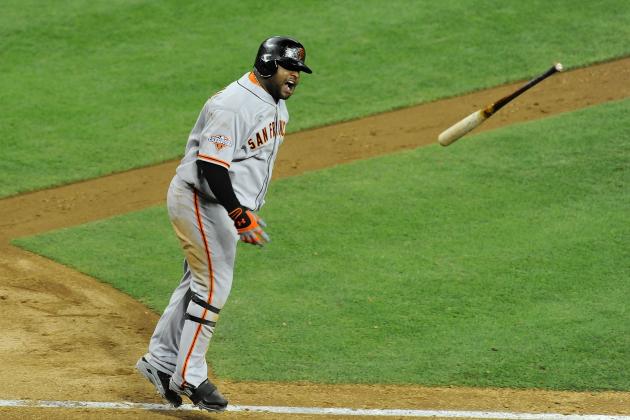 Norm Hall/Getty Images

Guess what? Pablo Sandoval is a little on the heavy side. Surprise! He's agile for anyone's size, honestly, and the fact that he's as big as he is makes it even more impressive. But you have to wonder how long he can keep up the Kung Fu Panda bit at third base. With Posey playing first base more often, Sandoval has only started at first base eight times in the past two years.
Sandoval is only signed through next year. Sandoval has consistently been one of the most frustrating Giants. He has had a spotty health history and is constantly under scrutiny for his weight, and if the Giants decide to ink him long-term as an out-of-nowhere minor leaguer turned uber-marketing tool and perennial All-Star, they'll have two players locked up with only one place (that's already occupied) to move them to once their legs start to give out.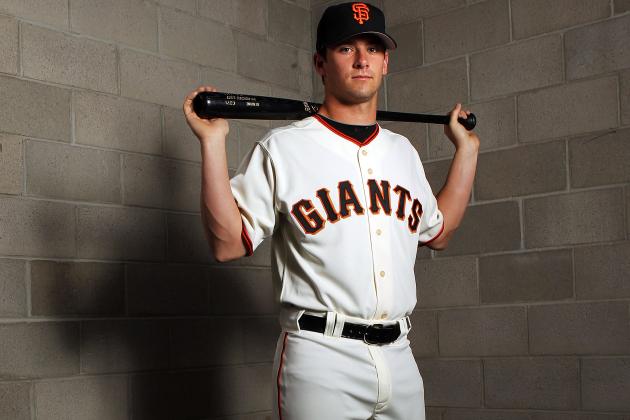 Jamie Squire/Getty Images

When Buster Posey is healthy, the Giants really don't need anything more than a typical backup catcher behind the plate. Just ask Hector Sanchez. If by some chance he's not healthy for the next nine years, the Giants need to trade everyone on their team for Carlos Santana, because Eli Whiteside and Chris Stewart started every game in 2011.
We already saw what happens when you're stacked at a position, as Brian Sabean deftly turned Tommy Joseph into Hunter Pence. They also have top-20 prospect Andrew Susac stashed away at AA Richmond and both former first-round pick Jackson Williams and 2012 MiLB Organizational All-Star Johnny Monell at AAA Fresno. But catcher is a position you can never have enough depth at. Unfortunately for those prospects, Buster Posey is not a 35-year-old Bengie Molina, and they know that with Posey behind the dish, their chances are slim at unseating the reigning MVP.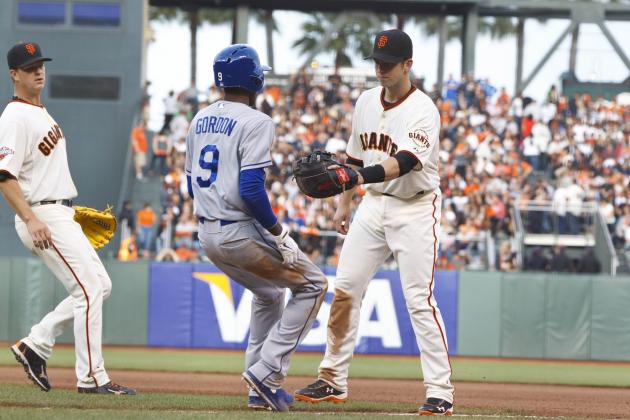 Jason O. Watson/Getty Images

What happens is, although we Giants fans will never see the day when Matt Cain or Buster Posey sit at a podium and make headlines with a ten-year deal with some other team, we will have to prepare ourselves for the day that someone that we like might put on another uniform. Until he gets his weight under control, Sandoval won't get more than a five-year deal with anyone. Until Belt turns into Todd Helton, he won't get any long-term commitment from the Giants either. The catching prospects will continue to improve and then hopefully be moved for better pieces to fill out the roster.
And luckily, until Buster Posey shows us that he's not all of the Avengers rolled into one, we won't have to worry about that.