Projecting the Cincinnati Bengals' Most Heated Roster Battles This Offseason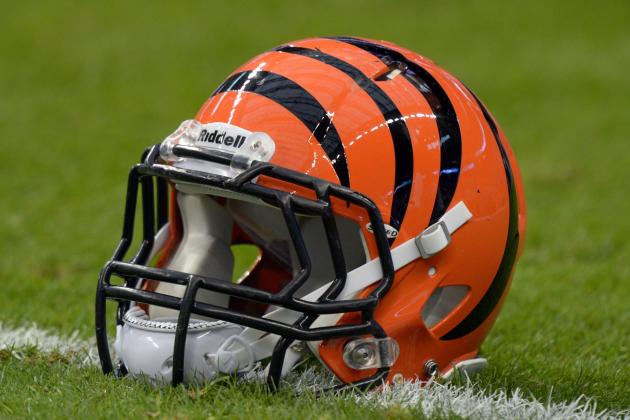 USA TODAY Sports

The draft is over; the major free-agency signing period has passed, and now NFL teams begin to seriously look ahead to the 2013 season.
For the Cincinnati Bengals that means incorporating another strong draft class into a roster that has already delivered back-to-back playoff appearances in non-strike seasons for the first time ever.
The upside to having strong drafts is that teams are stocked with better talent. But the downside means that somebody is going to lose their job, and that player may be somebody that fans were looking at as a potential star.
Where are the Bengals' most heated roster battles? A majority are on offense, which is unsurprising considering how strong the defense has been over the past few seasons. It is on offense that the Bengals have needed the most help.
Let's take a look at the five most heated roster battles facing the Bengals this offseason.
Begin Slideshow

»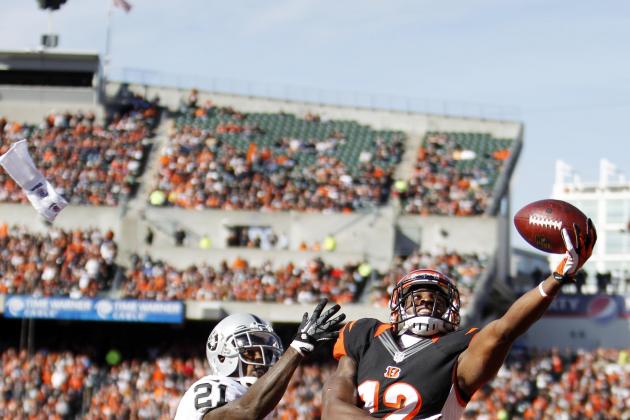 Frank Victores-USA TODAY Sports
Mohamed Sanu is battling for a starting receiver spot
The Bengals currently have 11 wide receivers and typically keep six—although, the team kept seven receivers a year ago.
Who makes the team isn't all that up in the air. How much they play is a different matter.
A.J. Green is obviously a lock and will be the No. 1 receiver. But who lines up opposite of him? Last season, Armon Binns opened the season as the second starter and ended up getting released before the season was out.
The Bengals did draft a receiver, Cobi Hamilton from Arkansas, but he will have a rough time even making the roster. Instead, the team concentrated on upgrading tight end and running back, two positions that they went after with its first two picks in the draft.
In reality, the roster fight comes down to Mohamed Sanu, Andrew Hawkins and Marvin Jones. Sanu had settled into the second receiver slot before getting injured last season, and Jones shined once he started to play more.
While it seems like it doesn't matter who wins this battle, remember that the Bengals may play more two-tight end sets in 2013, and thus, the need for a third receiver may not be as big. The loser of this battle may not see much playing time.
Projected Winner: Mohamed Sanu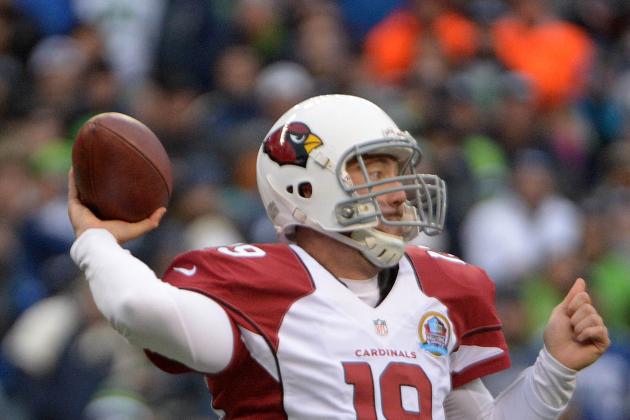 USA TODAY Sports
John Skelton
If all goes well, the only quarterback who will see time is Andy Dalton. The third-year pro has taken nearly every snap in his first two years, and the need for a backup quarterback has been diminished.
But that doesn't mean that backup QB isn't an incredibly valuable position. In his rookie season, Bruce Gradkowski came in after Dalton was hurt against Cleveland and led the Bengals to victory. That win proved crucial when the Bengals barely sneaked into the playoffs.
Gradkowski is now gone, off to rival Pittsburgh, and the collection of guys vying for his spot are unspectacular. The leader is John Skelton, who started six games for the Arizona Cardinals last season. But newly-signed Josh Johnson has experience with offensive coordinator Jay Gruden. And second-year man Zac Robinson was on the practice squad last year.
Johnson may have the most upside in terms of talent, but Skelton's experience is invaluable for a team with an eye toward a long playoff run.
Projected Winner: John Skelton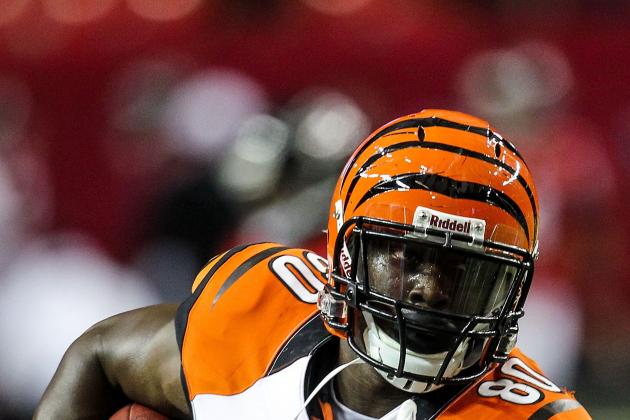 Daniel Shirey-USA TODAY Sports
Orson Charles
The Bengals shocked the NFL world when they took Notre Dame tight end Tyler Eifert with their first pick. Now, the team appears to be stocked with tight ends.
What will the team do with all of these tight ends? Eifert and two-time Pro Bowler Jermaine Gresham are locks for the roster. The question comes down to whether the Bengals keep three tight ends or if they go with four.
The bottom line is that veteran Alex Smith, who was signed in the offseason, and Orson Charles, a former fourth-round draft pick, are in for a fight. Charles was considered the steal of the draft in 2011, but he has failed to make a large impact in two seasons.
Will the Bengals go with the crafty veteran Smith or stick with the potential of Charles? A case can be made for both, and the team may very well keep both, but I'm guessing the Bengals will side with talent.
Projected Winner: Orson Charles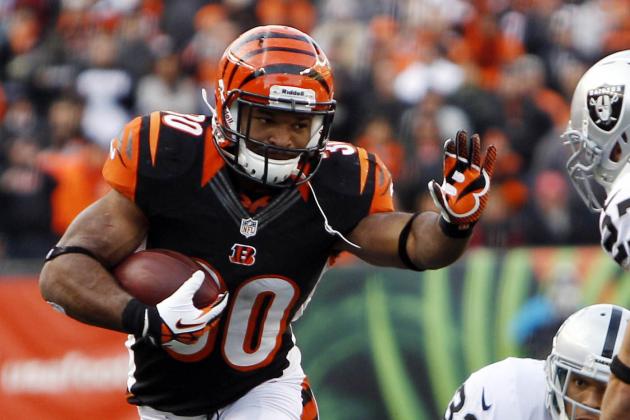 Frank Victores-USA TODAY Sports
Cedric Peerman
Like tight end, running back was a position that the Bengals targeted for upgrade in this year's draft.
Incumbent BenJarvus Green-Ellis had a career year in 2012, but the "Law Firm" is not an explosive, change-the-game type of back. Bernard Scott is an explosive back but has failed to stay healthy.
Enter Giovani Bernard, the former North Carolina burner who was taken near the top of the second round. Bernard is the complete package, an athletic runner who is also an excellent receiver out of the backfield. He is expected to team with Green-Ellis to give the Bengals a strong 1-2 punch.
But what about the third running back? Brian Leonard left via free agency, and it is down to Scott and Cedric Peerman to handle that role.
The battle may end up being a moot point. Scott may start the season on the physically unable to perform list thanks to an ACL injury suffered last season. But the Bengals opted to bring him back anyway on a one-year deal, so they obviously still like his talent.
Peerman, on the other hand, has developed into one of the team's best special team performers. Cutting him will be difficult.
The team may opt to keep four backs, and Scott may start the season on the PUP list, but otherwise, I'm betting the team sticks with the more versatile—and healthy—player.
Projected Winner: Cedric Peerman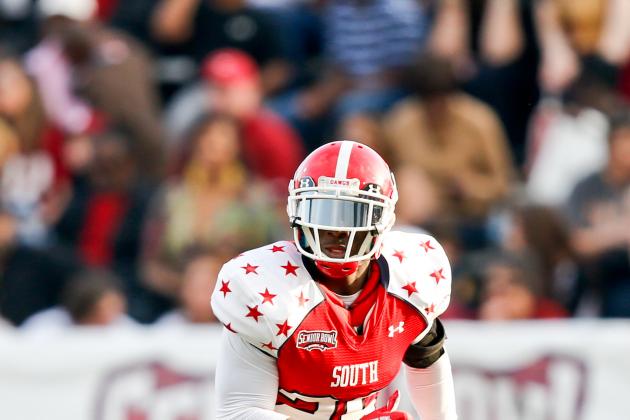 Derick E. Hingle-USA TODAY Sports
Shawn Williams
While one could argue that the Bengals needed more weapons on offense, it can also be argued that the team's biggest need this offseason was at safety.
Former first-rounder Reggie Nelson has realized his potential since coming over from Jacksonville in a trade and is entrenched as starter at one safety spot. But the man starting next to him was seemingly different every game.
In the end, it was former cornerback Nate Clements who settled into that role and was serviceable, if unspectacular. But Clements is no longer around.
Given a chance to upgrade safety in this year's draft, the Bengals instead decided to go with tight end Tyler Eifert with their first pick. They did get a safety, Georgia's Shawn Williams, but not until the third round.
Is Williams the other starter? Or what about the enigmatic Taylor Mays, who has never lived up to his first-round status? Jeromy Miles, Robert Sands, Tony Dye and George Iloka are also vying for that spot.
Bar none, safety will be the most heated roster battle this offseason, and it could go all the way down to the first game. If Williams is ready, he will probably start. If not, it could be Mays who gets another chance to live up to his potential.
Projected Starter: Shawn Williams