Biggest Lessons Learned from Start of Vancouver Canucks' Playoff Campaign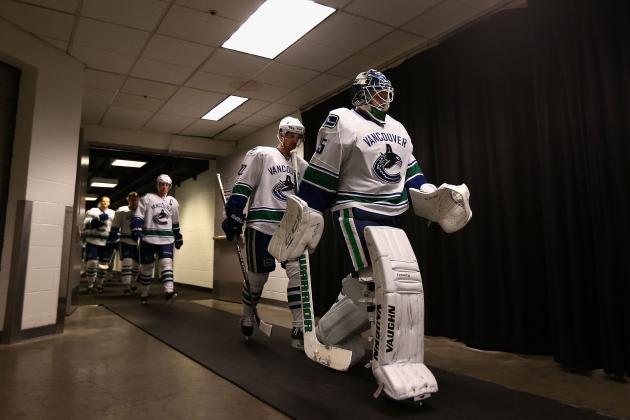 Christian Petersen/Getty Images

This seems oddly familiar: the Vancouver Canucks entering the postseason with high hopes, but just three games later on the brink of elimination.
The Canucks' playoff run isn't over yet, but given the history of teams in their position and the absolute atrocity they've displayed so far, I wouldn't hold my breath.
When all is said and done, the playoffs will be over, all (some) involved will have gotten past the disappointment, and it will be time to take lessons from the loss and look forward to next season.
The following are a few examples of the lessons that could be taken from fans, players or both.
Begin Slideshow

»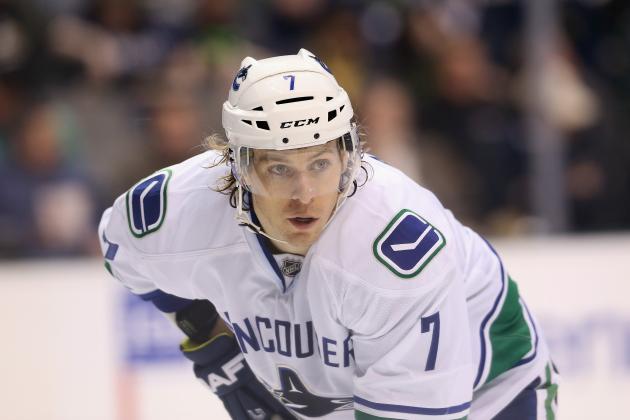 Ronald Martinez/Getty Images

Despite the disappointing run as a Canuck, David Booth is still a very talented player. But this is the NHL, and talent doesn't take you very far if you're not healthy to use it.
If the past few years of Booth's career are any hint of what the rest of his career will look like, then his time in Vancouver is limited. He serves no use from the press box, and some relief from his salary is just what the team needs to make the necessary moves.
A buyout is on the horizon.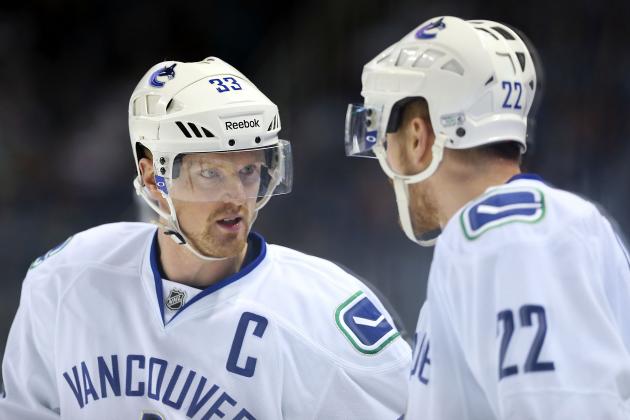 Christian Petersen/Getty Images

Year after year, the average goals per game goes down as coaches make adjustments to improve defense. More often than not, we've seen defensive teams prosper in the new NHL, while high scoring play seems to come with inconsistent results.
That said, you still need to score to win. The amount of playoff goals the Canucks have scored since defeating the San Jose Sharks in the 2011 Western Conference Finals is simply not enough to compete in this league.
The talent is there, but something is missing. Perhaps it's the coaching or overall player mindset that needs an overhaul.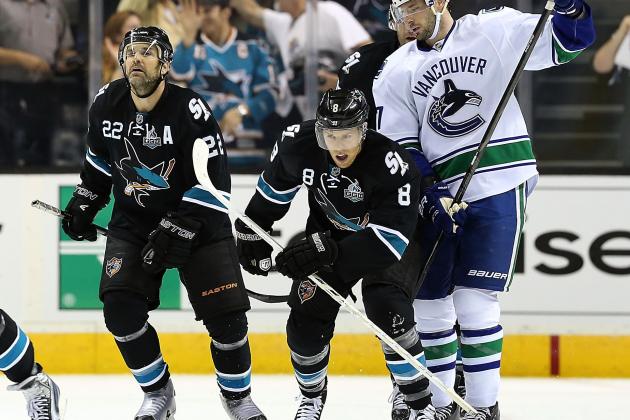 Christian Petersen/Getty Images

Canucks' defender Kevin Bieksa voiced his frustration Monday when he singled out the San Jose Sharks (specifically Logan Couture) for embellishing calls.
Whether or not that's true, Bieksa needs to bite his tongue for more than one reason.
First off, this is hockey. There's no place for diving in this game, but there's no place for complaining either. Bieksa is a physical guy, and if he has a problem with how opposing players are conducting themselves on the ice, he should settle it on the ice.
Secondly, I think most would agree that Ryan Kesler did enough flopping around during last year's playoffs for the Canucks to keep their mouths shut for the next decade as far as embellishment is concerned.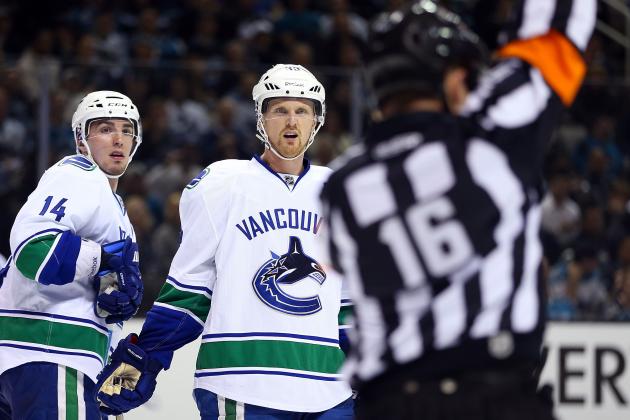 Christian Petersen/Getty Images

San Jose had the seventh best power play in the regular season at 20.1 percent. It was one of the reasons they got off to such a dominant start and finished in the position they did.
This is not some secretive stat; it's public knowledge. The Canucks were well aware of San Jose's strength going into the season, and what did they do about it?
They practically spoon fed the Sharks power plays. Even with the team's respectable penalty kill, they've allowed four power-play goals against in what has proven to be the story of the series.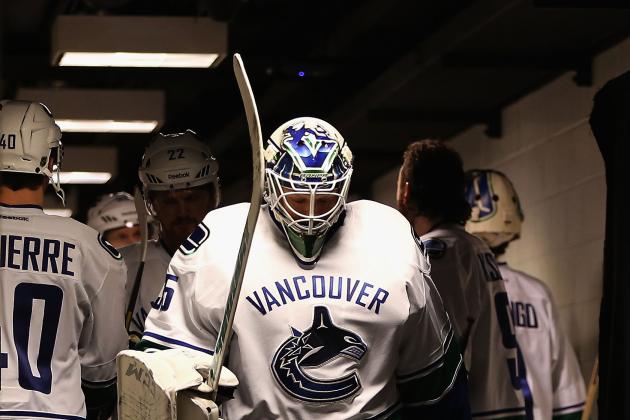 Christian Petersen/Getty Images

Ever since this time last year, Cory Schneider has been the main man for the Canucks and simply waiting for Roberto Luongo's day of departure.
Not anymore.
After two strong performances from Luongo in Games 1 and 2, Schneider got the nod in game 3 only to blow it in the third. Luongo stepped in and was perfect for the remainder.
Could this goalie controversy have taken a worse twist? It could go either way now.
Follow Riley Kufta on Twitter for more work & news around the NHL.