Nebraska Football: All-Time Best Recruit at Each Position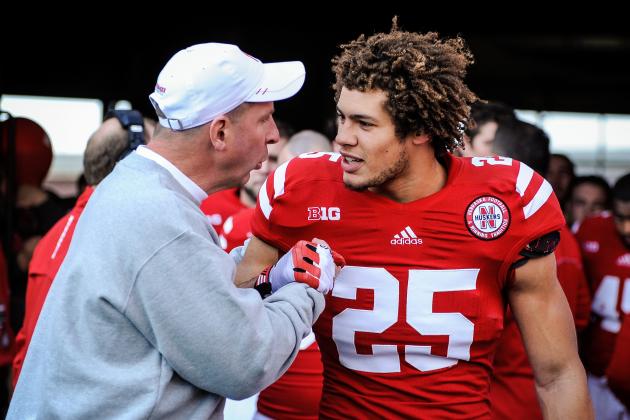 Eric Francis/Getty Images

There's all kinds of lists about the greatest Nebraska football players ever. But as we await a new season, it might be time to take a little different slant on the list. Rather than asking who the best players were at the end of their Nebraska careers, let's think back and look at the Nebraska players who had the greatest potential. In other words, who were the players for Nebraska that had the most hype, the most buzz, coming into their careers?
Sometimes, the greatest player and the greatest potential will end up at the same place. Sometimes, not so much, although obviously the player must have some baseline level of talent. But as we look toward the start of a new season with a lot of new faces on the field, it might be helpful to think back and see where we have been.
Keep in mind, if ranking the greatest Nebraska players at the end of their careers is a difficult and subjective task, then ranking the potential greatest players at the beginning of their careers is even more challenging. Historical recruiting information is also very difficult to locate, meaning it is difficult to ascertain or substantiate the recruiting of past Huskers.
So this list is a bit of a leap of faith and my best shot to answer the question put before you. Please share your thoughts, comments, criticisms and suggestions in the comments section below.
Begin Slideshow

»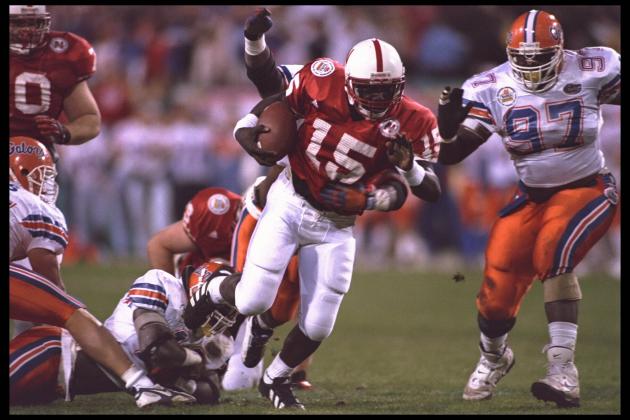 Mike Powell/Getty Images

There was little doubt coming out of high school that Tommie Frazier was a phenomenal talent at quarterback. According to Mike Babcock's book, Go Big Red, Frazier had offers from a number of top schools and had narrowed his choices to Notre Dame and Clemson. But, in keeping a promise to his mother, Frazier visited Nebraska and met Tom Osborne. During the visit, Osborne assured the Florida native that it was "unusually cold" during his February 1992 visit.
The rest, as they say, is history.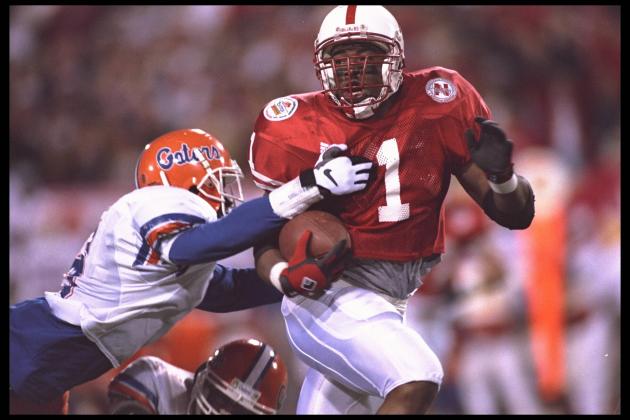 Mike Powell/Getty Images

Hear me out on this one. Yes, how Lawrence Phillips' career at Nebraska ended makes it at least arguable that he should not even be on the list of great Nebraska players. But when he arrived, there was no doubt as to his talent. Indeed, Nebraska landing Phillips was a motivating factor for Ralph Brown, one of Nebraska's great cornerbacks, to come to Lincoln (according to HuskerDaily.com).
Remember, we are talking about greatness (or at least perceived greatness) at the start of a career, not at the end. And Phillips fits that bill perfectly.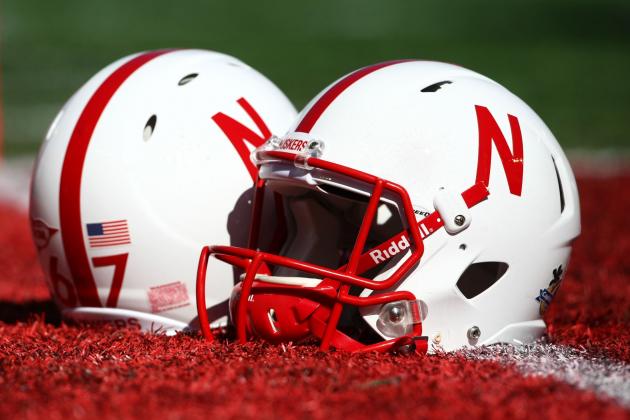 Douglas Jones-USA TODAY Sports

Perhaps no place in America loves fullbacks like Nebraska. So it should be no surprise that Nebraska has a rich history of great fullbacks. Some were highly recruited; some were part of Nebraska's legendary walk-on program.
Andra Franklin was one of Nebraska's greatest fullbacks. And in competing for his signature, Nebraska bested Alabama's Bear Bryant to get Franklin to Lincoln, according to Brian Strickland of the Anniston Star. If that's not a recruiting coup, I don't know what is.
Perhaps Nebraska's first true star, and unquestionably Nebraska's first Heisman Trophy winner, Johnny Rodgers was no lock to attend school in Lincoln. He was a prep All-American at Omaha Tech and dreamed of going to Los Angeles and playing for USC, where greats like O.J. Simpson learned their trade. But, according to Mike Babcock of HuskersIllustrated.com, the Trojans never offered a scholarship to Rodgers.
As a result, Bob Devaney was able to convince Rodgers to stay home and play for Nebraska over other schools (or to play baseball for the Los Angeles Dodgers, who drafted Rodgers). Because of that, Rodgers became dubbed "The Jet" by Lyell Bremser, tore 'em loose from their shoes and was the face of Nebraska's rise to national prominence in college football.
Brian Bahr/Getty Images

The rivalry between Nebraska and Oklahoma helped to define a generation of college football, going so far as to produce the Game of the Century with the 1971 Nebraska-Oklahoma clash in Norman.
But that rivalry extended off the field as well. Will Shields, one of the greatest offensive linemen in Nebraska history, was an amazing recruiting success story for Nebraska in 1988. But what was more amazing was that Nebraska was able to pluck Shields from his home in Lawton, Oklahoma, to wear the scarlet and cream.
Yes, the Sooners were not the national power they had been in years past. But for Nebraska to steal a recruit from the state of Oklahoma—and for that recruit to become the kind of player and the kind of man that Shields became—might be one of Nebraska's great recruiting wins.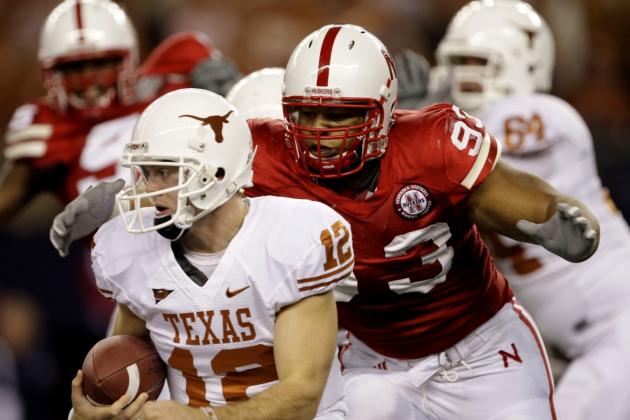 Jamie Squire/Getty Images

Ndamukong Suh is a peculiar case in Nebraska history. He was a 4-star recruit coming to Lincoln, certainly highly rated and with much potential. He languished at the end of Bill Callahan's regime, blossoming only under the tutelage of new head Husker Bo Pelini. But his production, particularly his senior season leading to being a Heisman finalist and the second overall pick in the NFL draft, was not so much overachieving his draft potential as it was realizing it.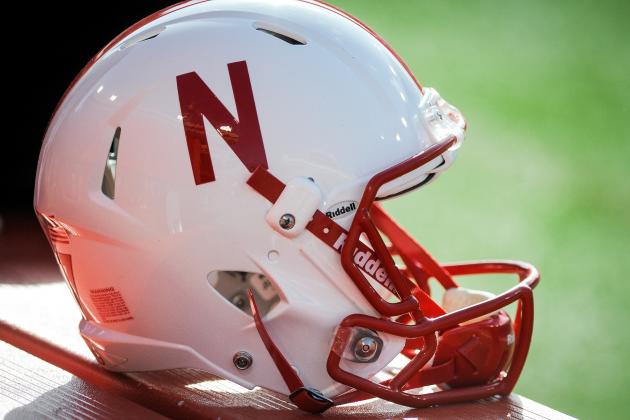 Eric Francis/Getty Images

There is a little bit of philosophy that can be gleaned from thinking about recruiting throughout Nebraska history. If a tree falls in the forest and no one hears it, does it make a sound? And, if a recruit doesn't have a 5-star ranking, can that recruit have been highly sought after?
When Jerry Murtaugh agreed to come to Nebraska in 1967, he was being pursued by other notable schools such as Notre Dame, Oklahoma and USC. Indeed, according to HuskerMax.com, Murtaugh had given Oklahoma a verbal commitment before then-head coach Bob Devaney convinced him to attend Nebraska instead.
Given Murtaugh's legendary performance once he arrived in Lincoln, that turned out very well for Nebraska.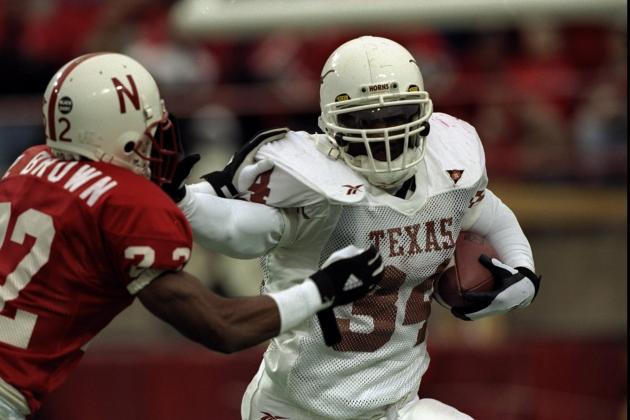 Brian Bahr/Getty Images

Ralph Brown was a recruit to Nebraska in the halcyon days of the late '90s, right after NU had destroyed Steve Spurrier's Florida Gators to win its second consecutive national title. A recruit prized enough for Colorado coach Rick Neuheisel to send a limousine for him and have pictures of the Rocky Mountains to entice Brown to Boulder (according to HuskerDaily.com), Brown's decision to attend Lincoln was a recruiting win for Tom Osborne that paid dividends on the field.
If you'd like to contact Patrick to schedule an interview, provide feedback or get advice on which type of chocolate goes best with fresh fruit (spoiler alert: dark), send an email to patrickrunge@gmail.com.
Or, you could always...Follow @patrickrunge.