Manchester City vs. West Bromwich Albion: 5 Key Battles to Watch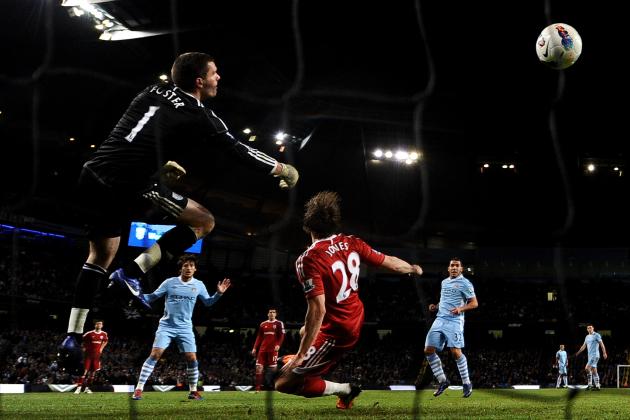 Laurence Griffiths/Getty Images
Back home to West Bromwich Albion, City will try to make Ben Foster's day a long one.
It is so hard to get unanimity on anything, but the reviews of Manchester City's most recent performance against Swansea City were in no way mixed.
"Manchester City lack cutting edge in tepid draw at Swansea," said The Guardian.
"A lackluster and seemingly uninterested City side was unable to break down the disciplined home side...in a goalless draw," is how Goal.com put it.
"Mancini's boys all go missing" was the damning five-word summary from The Express.
So, um, yeah, not the best of times for the Citizens.
Perhaps fortunately, perhaps not, City has little time to ruminate on what might have been over the weekend in Wales. West Bromwich Albion is coming to the Etihad for a rare Tuesday clash.
Here are the battles City will be fighting against the Baggies.
Begin Slideshow

»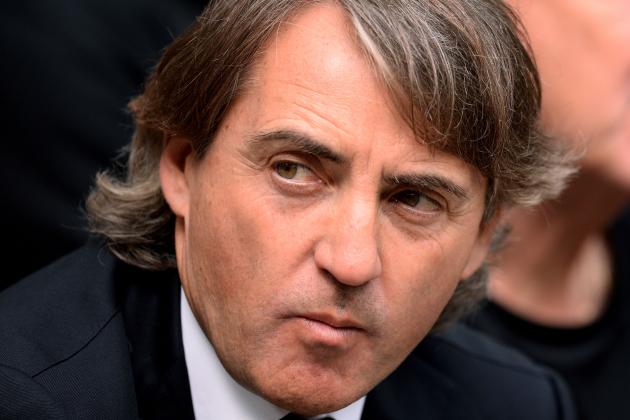 Mike Hewitt/Getty Images
Mancini will have to reach down deep to motivate his players against West Brom.
If you have ever had to put in a mundane work day before a big date, you know how the Citizens must feel about this match with West Brom.
The date has attendant excitement. It could end in ecstasy or it could end in tears (maybe both).
Regardless, you sit at your desk the entire work day watching the clock and thinking about how the date will go, what you will do, how you hope it will turn out. And you're not the most productive employee that day.
City will play Wigan Athletic for the FA Cup this weekend. That game will decide whether City salvages some silverware from a disappointing campaign.
It may also decide the manager's fate, despite the fervent declarations of Roberto Mancini's safety by The Sun.
So this match with West Brom equates to a day of obligation, little more, for a City team with a huge moment of truth looming.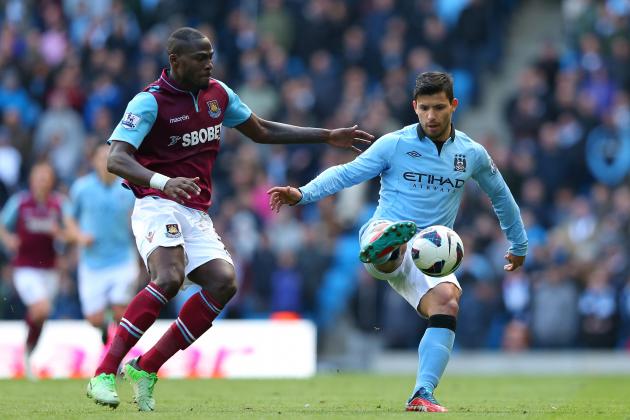 Alex Livesey/Getty Images
It probably makes little sense to risk a player like Aguero against West Brom.
With the season essentially hanging in the balance against Wigan, what exactly is City going to do with this West Brom match?
City cannot really afford to give points away in Premier League play. A loss by City to West Brom would no doubt embolden Chelsea, Tottenham Hotspur and Arsenal—all winners this past weekend—in their quests for Champions League play.
Conversely, a City win would probably get the Sky Blues exceptionally close to putting second place in the Premier League out of the reach of the chasing pack.
But can Roberto Mancini really risk playing the likes of Sergio Aguero, Yaya Toure or Vincent Kompany in this match? The surest way to keep those players fit for the weekend is to keep them seated comfortably on Tuesday.
It will be very interesting to see which way Mancini goes with his team selection and his starting 11.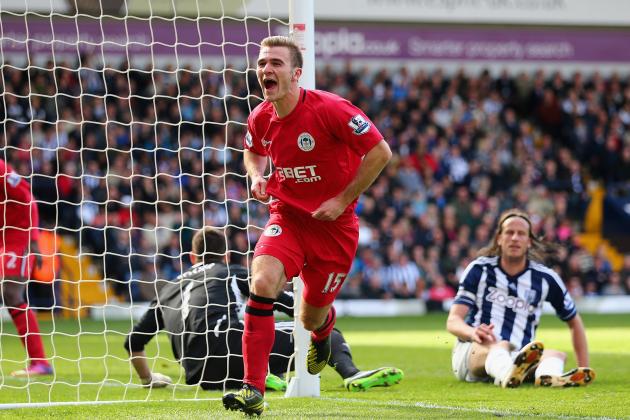 Clive Mason/Getty Images
The Baggies truly have nothing to lose in this scrap with Manchester City.
City's effort at Swansea was hot garbage, but it took two under-performing sides to produce a game with such poor overall quality.
Swansea had an excuse, though. The Swans were at home, and while most fans would prefer a wide open match with chances all over the pitch, most managers look at a home date with the erstwhile league champions and think, "Get one point."
As the match wore on, it was clear that Swansea valued the scoreless draw and could live with it.
West Bromwich Albion have no such concerns here.
The Baggies are a 3/10 underdog at the Etihad, and a bet on them to win the match would pay at 7/1.
West Brom is firmly planted in mid-table. They cannot qualify for play in Europe, they cannot be relegated. They are playing out the string.
So why wouldn't they press forward and try to beat City? West Brom has nothing to lose, which could make them dangerous.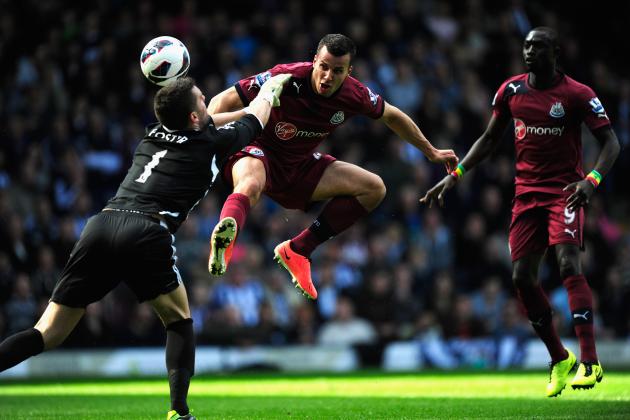 Stu Forster/Getty Images
Foster is not afraid to get stuck in.
So we may not know what sort of team Roberto Mancini will field, but we can say with some conviction that Ben Foster will be manning the West Brom goal.
Foster has started 28 of the Baggies' 35 league matches this season, losing some time in the middle of the year to a groin injury. He is healthy now, though, and should start.
In the first match between these teams this season, Foster had City sitting on a zero at the Hawthorns through the first three quarters of the match.
Then Edin Dzeko (remember him?) posted a brace and saved City's bacon.
Foster doubtlessly would not mind if Mancini decides to give Sergio Aguero and Carlos Tevez the day off, especially given Dzeko's decidedly poor form of late.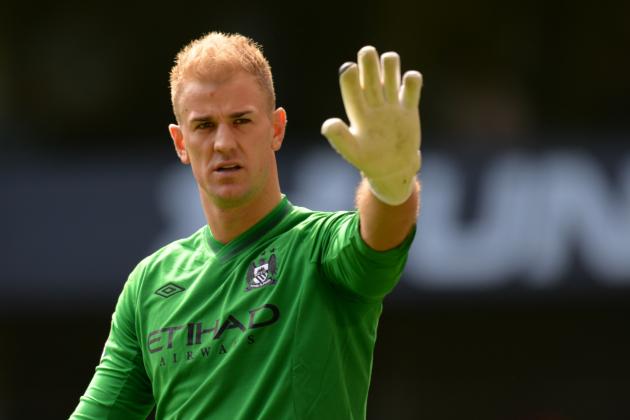 Shaun Botterill/Getty Images
Joe Hart figures to be directing a lot of traffic against West Brom.
This match against West Brom could be a different sort of challenge for City keeper Joe Hart.
Premier League matches are difficult enough for a keeper when he is out there with his usual 10 field players. At least in those instances, the keeper can pretty safely rely on his teammates to play their positions in a consistent manner.
Assuming that Mancini will protect some of his stars, though, Hart could be looking out at a group of relative strangers in front of him. This could cause him trouble, particularly if the back line is not anchored with the likes of Vincent Kompany and Matija Nastasic.
City's defense of set plays this season has been, putting in kindly, uneven.
If Hart is charged not only with stopping shots but also with aligning square parts in round holes all day, another clean sheet is going to be tough to come by.