7 Veterans Who May Be Playing Their Final Season with the Pittsburgh Steelers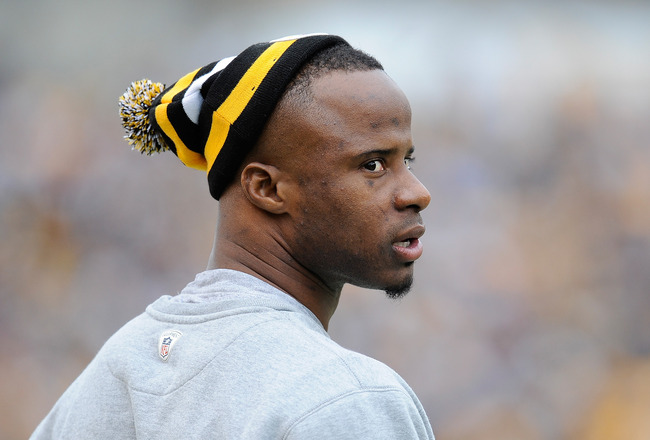 Joe Sargent/Getty Images
Over the past couple offseasons, the Pittsburgh Steelers have had to make a lot of tough decisions with veteran players.
Hines Ward, James Farrior, Aaron Smith, Mike Wallace, Keenan Lewis, Casey Hampton and Max Starks are just the most notable of veterans who either retired or were allowed to depart via free agency.
Here are seven veterans currently on the roster who could leave the team after the 2013 NFL season.
Emmanuel Sanders WR
Although Emmanuel Sanders has shown the ability to be an offensive weapon, he hasn't been able to put it all together to this point in his career.
With Mike Wallace gone and the Steelers matching the offer sheet, Sanders will get his opportunity to start in 2013.
The Steelers could very well get a long-term deal done before the season starts, but if they don't, Sanders will gone after the season.
Jerricho Cotchery WR
Like Emmanuel Sanders, Jerricho Cotchery will get a chance to play more with the departure of Mike Wallace.
Cotchery hasn't played a full season for the Steelers and only has 33 receptions, 442 yards and two touchdowns in his two years with the team.
The Steelers are going to be in the same type of salary cap situation next year so Cotchery could definitely become a casualty because of that.
Ike Taylor CB
This possibility was made more unlikely by the Steelers letting Keenan Lewis leave via free agency, though, it is still a possibility.
A lot will depend on the development of the younger corners on the roster and also if Ike happens to have a down season.
Ike would be considered one of the best corners in the league if not for the fact that he has bricks for hands, and unfortunately his cap number could force the Steelers to cut him next offseason.
Ryan Clark S
Ryan Clark may not be the fastest player, but he epitomizes what Steelers fans want out of a defensive player.
He's tough, smart, hits anything and everything and is a great leader to have in the locker room.
The only real problem is the fact that Clark is 33 years old, and the Steelers could look to clear the way for a guy like Shamarko Thomas to start.
Troy Polamalu S
It's inconceivable to think that Troy Polamalu's career could be coming to an end soon but he just hasn't been able to stay healthy.
When he is on the field, Troy is one of the best safeties in the NFL and forces the opposing quarterback to account for his every movement.
I don't even think the Steelers would cut Troy, I just believe he will decide to retire after the 2013 season.
Brett Keisel DE
Even at age 34, Brett Keisel has continued to be one of the better 3-4 defensive ends in the league and a great leader for the defense.
The only problem is that Keisel's contract is up after this season, and the Steelers have a first-round pick in Cameron Heyward waiting to start.
The decision could come down to Keisel or Ziggy Hood, whose contract is also up, and Hood has the advantage of being seven years younger.
Jason Worilds OLB
I am rooting for Jason Worilds to have a break-out year in his first season as a starter and yet I don't see any way he stays a Steeler either way.
If Worilds does have a great season he will be looking for a big contract, and the Steelers just don't have the cap space to pay him.
Even if Worilds doesn't live up to expectations, the Steelers didn't draft Jarvis Jones in the first round to have him be a career backup to Worilds and LaMarr Woodley.
Keep Reading

Pittsburgh Steelers: Like this team?