5 Best Opponents for Floyd Mayweather Following Win vs. Robert Guerrero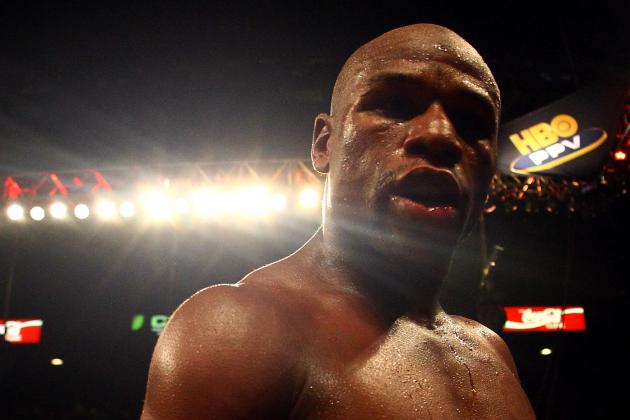 Al Bello/Getty Images

After Floyd Mayweather's unanimous decision victory over Robert Guerrero on Saturday night, talk immediately switched to who is next on Mayweather's farewell tour.
With one of the possible six fights on the Showtime/CBS deal now done, where does Mayweather go from here?
With a fighter as sought after as Money, there is no shortage of fighters begging to get a piece of the pound-for-pound champion.
Let's take a look at five fighters who make sense as Money's next opponent.
Begin Slideshow

»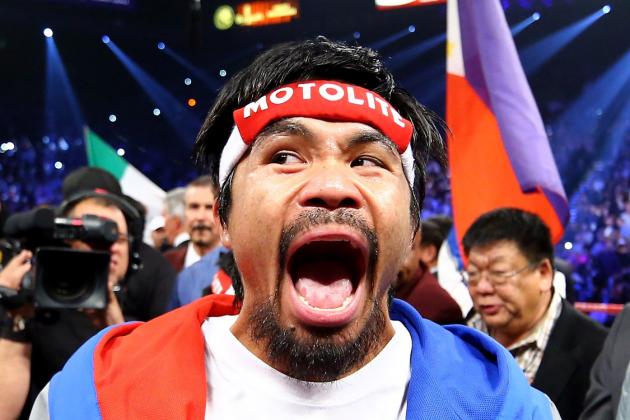 Al Bello/Getty Images

Let's get this out of the way early. I would be remiss if I didn't include Pacquiao in this slideshow.
We all know Mayweather should fight Pacquiao at some point before they both retire, or before someone else knocks Pac-Man out.
After another win, it seems Mayweather is distancing himself from the fight many once said would define his career.
If Pacquiao does fight again, he needs to win impressively to get the public to make the superfight seem super again. Another Pacquiao loss would likely kill this fight...for good.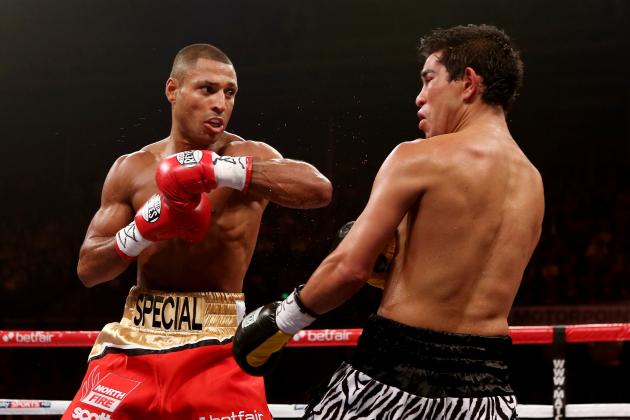 Scott Heavey/Getty Images

Mayweather's camp recently said that Money wanted to fight in the UK. What better time than now, and what better opponent than Brook?
The 26-year-old from Sheffield, Yorkshire is undefeated, but he's also largely untested amongst the elite fighters at welterweight. The most recognizable name on his resume is Matthew Hatton.
A Brook-Devon Alexander clash has been postponed three times. The last time the fight was nixed, Brook suffered a foot injury that ended plans for a May 18 bout.
It would seem he'd have ample time to get ready for a fight with Mayweather.
Brook has some undeniable physical skills, but he would be an underdog against Mayweather. The earning potential for both fighters would be huge. Mayweather could build his brand even further as a worldwide mega star.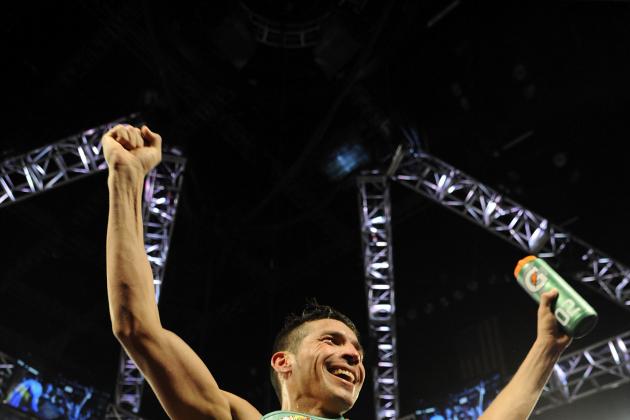 Jeff Bottari/Getty Images

Maravilla is coming off a less-than-impressive unanimous decision win over Martin Murray in April. At one point this seemed like a really tough fight for Mayweather, but now it seems like it could be one of his easiest.
You would assume the fight would take place at 154 pounds, which could be really taxing for Martinez at 38 years old. Fighters his age are normally adding weight, not cutting it.
He has looked more vulnerable with every fight he's had in the last two years. This would be a nice payday for both fighters, but likely easy money for Mayweather.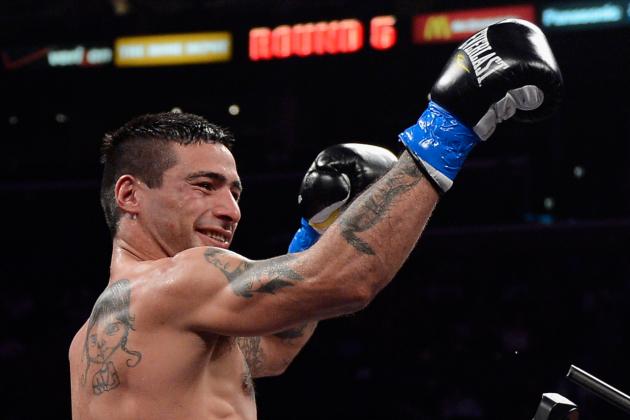 Kevork Djansezian/Getty Images

This could be any one of the three fighters named in this slide, but I chose to feature Matthysse because I believe he is the best of the trio.
That said, Mayweather should handle any of them, but they all bring their own unique challenges.
Peterson would be the easiest fight for Mayweather. He doesn't have exceptional quickness and his come-forward style would play right into Money's hands.
That could be a very boring boxing exhibition.
Garcia is too slow, flat-footed and plodding for Mayweather. You can't fall asleep on him because he has good power, he's smart and extremely poised. Speedy fighters give him issues, so Mayweather would defeat him fairly easily as well.
Money would also be the favorite over Matthysse, but the punching power the Argentine brings is on another level.
He bangs the body well and seems to improve every time I see him. Mayweather is the superior boxer, but we all know, power can be the great equalizer.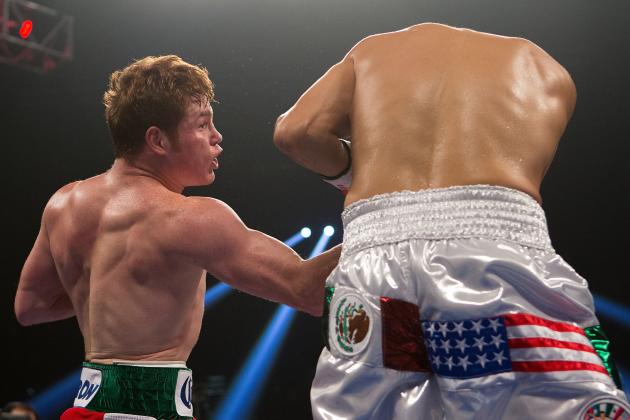 Josh Hedges/Getty Images

Alvarez impressed me with his defense and head movement against Austin Trout. He showed himself to be more than a robotic offensive machine.
Based on his showing against Trout, I'd rank him as the toughest potential opponent on the horizon for Mayweather. That would especially be the case if the two were to meet at 154 pounds.
Though Mayweather has had success at 154 (he defeated Miguel Cotto at light middleweight in May 2012), Alvarez is a bull.
That strength on the inside could be an issue for Mayweather. Money would be the slight favorite in my eyes, but if there is a fighter who could end Mayweather's unbeaten run, it is Alvarez.
Follow me, because I love boxing and you do too.